July 30, 2010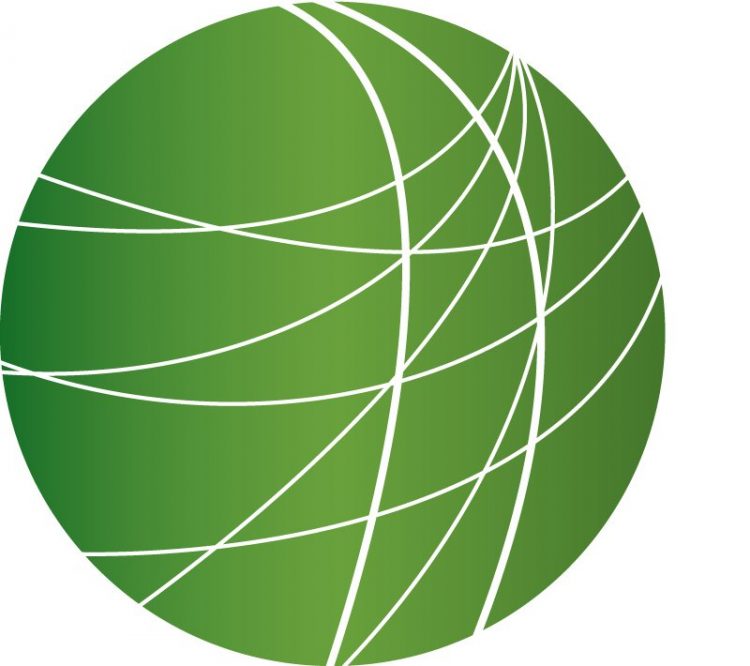 Army study finds officials often overlook causes behind military suicides
Michigan residents, wildlife struggle with oil spill in Kalamazoo River
Reporters Notebook: Farm workers in San Joaquin Valley
Northern California tribe fights to access traditional land for ceremony
Garment workers in Bangladesh push for labor rights, wage increase
HEADLINES
Congress debates bills regulating oil companies, and oil and gas whistleblowers
Congress today took up the Consolidated Land, Energy, and Aquatic Resources or CLEAR Act, a bill in response to the BP oil disaster.  The bill would eliminate the liability cap on the amount oil companies have to pay after a spill or other accident. It would also raise the oil production tax from 8 cents, to as much as 49 cents per barrel, and IT would require that all oilrigs used in the US be built owned and operated by US companies.  Many Republicans say the bill doesn't raise taxes on foreign oil companies, so increased costs to domestic producers will allow foreign companies to remain cheaper and more competitive.  Colorado Republican Representative Doug Lamborn.
"Its not just on offshore oil and gas production, but on onshore federal lands.  So it goes way beyond the discussion we're having about the gulf.  Its gonna add up to 22 billion dollars and this is not the time to be raising taxes on energy, were trying to come out of a recession, and taxing energy and making the consumer and industry pay more for energy, its just not the right time to do that.  This bill doesn't make sense and Id urge a no vote."
The house is also debating the Offshore Oil and Gas Worker Whistleblower Protection Act.  Currently, people working on offshore rigs like the deepwater Horizon have no whistle blower protections.  At press time, lawmakers had not yet voted on the bills.
SB 1070 protestors arrested in Phoenix, Sheriff Arpaio continues his sweeps
Phoenix Police arrested about 50 people Thursday who protested the controversial immigration bill, including former state senator Alfredo Gutierrez.  13 people were arrested in Tuscon; dozens of other protests took place across the country in protest of Senate Bill 1070.  Despite a judge blocking 4 major sections of the law earlier this week, it is now illegal to stop in the street to pick up an undocumented day laborer, and to transport undocumented immigrants in the state of Arizona.  Maricopa county sheriff Joe Arpaio conducted another of his sweeps in a Phoenix neighborhood Thursday, arresting 42 people, including 3 undocumented immigrants.  Sheriff Arpaio says he's planning another sweep this afternoon.
US Consulate in Juarez closes/Kidnapped journalist freed in Mexico
The US consulate in Cuidad Juarez, Mexico, is closed, following what security officials say was a credible threat.  It will remain closed until a security review is completed.  3 people tied to the US consulate were killed in March.  Meanwhile, one of 4 Mexican reporters kidnapped on Monday in the wake of a major corruption scandal has been released, as their captors make editorial demands on national media outlets. Shannon Young has the story.
Televisa cameraman Héctor Gordoa was kidnapped in broad daylight along with 2 other colleagues, after leaving a state prison at the center of a major corruption scandal tying prison authorities to drug traffickers. A statewide newspaper reporter was kidnapped later that night.  The kidnappers later demanded the broadcast a number of propaganda videos aimed at rival narco-traffickers, marking apparently the first time that Mexican cartels have made direct editorial demands on national outlets.  Televisa's Denise Maerker suspended the broadcast of her program this week due to the conditions of insecurity. The public affairs host said she and her crew were (quote) "unwilling to go on the air to pretend like nothing is happening".  The announcement is perhaps another first – in which a powerful national broadcaster openly acknowledges the self-censorship that has become a common practice for many journalists here. Four reporters have been murdered and 7 have been abducted this month alone.  Shannon Young, FSRN, Mexico.
Cluster bomb treaty goes into effect, without key signatories
The UN's treaty on cluster bombs will go into effect this Sunday, 6 months after it was ratified by the necessary 30 countries.   The convention on cluster munitions has been signed by 107 nations.  The US, China, Russia, Brazil and Israel have not.  Russia, Israel, and the US are all nations that have used cluster bombs in the last decade.
Russia's government passes harsh new security law
Russian President Dmitry Medvedev signed into law expanded powers for the Federal Security Service — or FSB — that will allow it to increase surveillance on citizens. As Jenny Johnson reports, opposition groups fear the new powers are meant to further restrict their activities.
Under the new powers, the FSB can give warnings, extract fines or arrest any citizen suspected of participating in extremist activities that threaten national security.  Some analysts are calling attention to the vague wording of the law, which allows the FSB to act if it views someone as creating the conditions for a crime to be committed — without defining what such conditions would be. The new powers can be used against anyone suspected of committing a crime in the future.  The expanded powers come as grassroots groups are routinely denied the right to hold public events in opposition to current policies. The monthly rallies of a group organized to draw attention to the right of assembly clause in the constitution have never been officially sanctioned by authorities, and gay and Lesbian rights groups are also among those regularly denied permits to hold rallies.  Supporters of the law say the new powers are aimed at defending against attacks from terrorist groups, the most recent being in the Moscow Metro in March, which killed 40.  Jenny Johnson, FSRN, Russia.
Rocket fired from Gaza into Israel
A rocket fired from the Gaza strip landed in the city of Ashkelon in Southern Israel.  No one was injured, but Prime Minister Binyamin Netanyahu says he views the incident with harsh severity.  No group has claimed responsibility for the attack, which is the first on the city since 2009.  Most rocket attacks in the recent past have been on Israeli towns much closer to the border—Ashkelon is 7 miles from Gaza.
American hikers in Iran have been detained for 1 year
The parents of 3 Americans being held in Iran held a vigil outside the Iranian mission to the UN in New York.  Its one of several protests planned to mark 1 year since the hikers were detained by Iranian authorities. Iran said they crossed from Iraq onto Iranian soil, and accused the 3 of spying.  In May, Iranian President Mahmoud Ahmadinejad said it would be up to a judge to decide whether the 3 are telling the truth about their intentions, and whether they will be freed.
FEATURES
Army study finds officials often overlook causes behind military suicides
This month has been the deadliest on record for US troops in Afghanistan. The deaths of three troops Friday in Kabul bring the total to sixty-three in July.  The Army is also looking into other causes of death among soldiers. In a lengthy report released Thursday, the Army examined the rising rate of suicides among active duty soldiers. The study puts the blame on commanders for ignoring problems until they're too late. Tanya Snyder reports.
Michigan residents, wildlife struggle with oil spill in Kalamazoo River
We turn now to Michigan, where containment efforts continue after a damaged pipeline leaked hundreds of thousands of gallons of oil into the Kalamazoo River. We're joined by Danielle Korpalski, Midwest Regional Outreach Coordinator with the National Wildlife Federation.
Reporters Notebook: Farm workers in San Joaquin Valley
California Governor Arnold Schwarzenegger vetoed a bill this week that would have given farm workers paid overtime after working more than 40 hours a week. Currently, California law only requires time and a half for farm workers after 10 hours a day, or 60 hours a week. Recently, United Farm Workers launched a campaign called Take Our Jobs, daring American citizens and legal residents to take jobs doing farm work. Our colleague, Delores M Bernal took that challenge and files this Reporters Notebook from the San Joaquin Valley in Central California.
Northern California tribe fights to access traditional land for ceremony
In the Northern California mountains, The Winnemum Wintu tribe has revived an ancient ceremony for young women.  But the federally unrecognized tribe is having difficulties accessing their ancestral lands, which are held in public trust today and have become a popular site for water recreation. FSRN's Christina Aanestad files this report.
Garment workers in Bangladesh push for labor rights, wage increase
In Banladesh's capitol Dhaka, thousands of garment workers protested the government's decision to double wages to $43 a month, saying the rise was inadequate. Events turned violent and The Guardian reports several injured and scores more detained. The conflict coincides with a rising call for improved conditions in the garment industry, including sandblasting jeans, a practice banned in Turkey after 600 ex-textile workers fell seriously ill from breathing silica dust in the workplace. FSRN's Jacob Resneck visited both Turkey and Bangladesh and files this report.