Newscast for Friday, May 20, 2011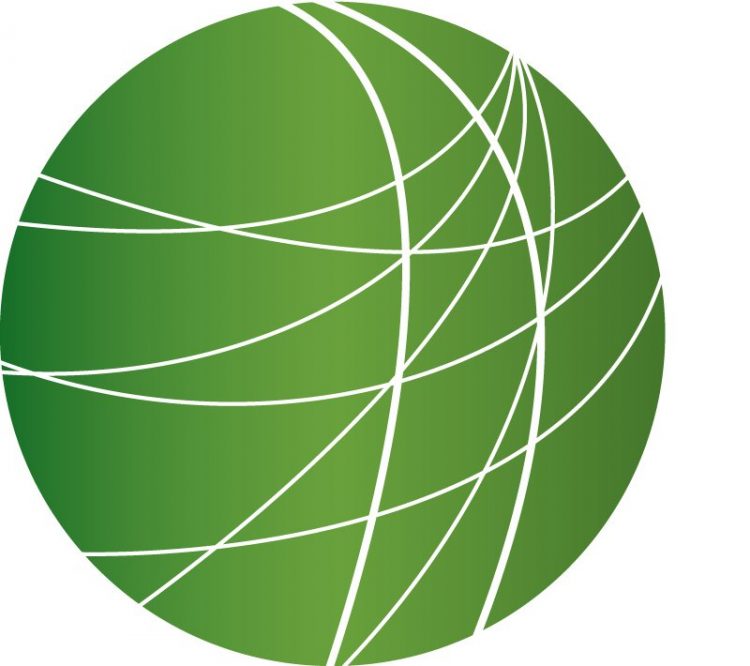 President Obama and Israel's leader Benjamin Netanyahu meet but disagree over borders of a future Palestinian state
Spaniards prepare to vote in elections as thousands continue to protest
Union chief warns lawmakers to look after working American families
Teachers and students rally in New York and Washington against the deep budget cuts to education
Wisconsin lawmakers push through controversial Voter ID bill
HEADLINES
Yemeni President Saleh calls for early elections
After again rejecting a deal to step aside, Yemeni President Ali Abdullah Saleh has called for early national elections. At a post-Friday prayer rally in the capital Sanaa, shown on Al Jazeera, the President made the announcement to thousands of his supporters.
"We're calling for early presidential elections, so as to save blood and to save the honor of our country in a smooth and democratic way.  We are for the elections."
Government officials told Al Jazeera that Saleh had finally decided to sign the Gulf Cooperation Council agreement on Sunday – but after backing out twice previously, there is skepticism.  Tens of thousands of opposition supporters rallied in a different part of the capital as the President made his announcement.
Uruguay legislature kills bill to lift amnesty on leaders of dictatorship
By just one vote today, Uruguay's Congress upheld amnesty for former army members in charge of the military dictatorship between 1973 and 1985. FSRN's Asli Pelit reports from Montevideo.
Because Monday morning's vote, members of the military will not be charged for widespread human rights abuses committed during the dictatorship, such as torture, killings and kidnappings.  Following the vote, family members of the missing, representatives of human rights groups and some lawmakers protested the vote outside of the Congress.
The issue was opened to discussion in 2009 when the Uruguayan Supreme Court ruled that the amnesty was unconstitutional.  The Inter-American Court of Human Rights said this year that Uruguay must remove roadblocks to prosecuting crimes against humanity.
Last month the Senate voted to bring the proposal to the floor for debate, and appeared to have enough support to pass the legislation.  But in the end, they couldn't muster enough votes.  Human rights groups say South America's smallest country has missed a historic opportunity for justice. Asli Pelit, FSRN, Montevideo.
G20 debates high food prices
Representatives from the world's 20 biggest economies, as well as the IMF and World Bank have descended on Argentina for a G20 meeting. As FSRN's Melissa Abalo reports, the conference is largely focusing on commodities and agriculture – namely the rising costs of food.

According to the UN Food and Agriculture Organization, the price of food commodities has gone up more than 70% in the past year.  Food exporting countries such as Argentina and Brazil are booming. With South America's cereals-production alone able to feed almost 1.5 million people, the region is unwilling to lower their prices.
The issue has caused tension among G20 members in Buenos Aires.  Several countries, like France, blame volatility and speculators for the high prices.  They are calling for more regulation. But South American countries, which are benefiting economically from the high prices, want to boost production instead.
Rising food prices, in part, triggered early protests during the so-called Arab Spring.  And the UN warns that food and nutrition security is a major problem in developing countries – and it's only getting worse.  Melissa Abalo, FSRN, Buenos Aires.
Mass protests planned to counter Chilean hydro-electric project
Just over two weeks ago, Chile's environmental regulator approved a controversial mega hydro-electric dam project in the country's pristine Patagonia region. The project is getting strong support from government and business interests, but being met with huge protests from civil society.  A massive demonstration is planned for tonight.  From Santiago FSRN's Jorge Garreton has more.
Protesters hope to rally 100 thousand people across Chile Friday evening to demand the government withdraw approval of a massive Patagonia hydro-dam project, called HidroAysen.  The plan is to build 5 dams in two wild rivers and run a 1200-mile power line from the region to a Santiago transfer station. The entire project would cost 5.2 billion dollars.
The day the dams were approved some 30 thousand protesters took to the streets, with about 10 thousand in Santiago. In the following days protests continued, despite heavy police repression.  A poll done earlier this year showed that 60% of Chileans disapprove of the hydro-electric project in Patagonia in favor of non-conventional renewal energy.
Friday's demonstrations are planned to coincide with Saturday's State of the Nation Speech.  Rightist President Sebastian Piñera is scheduled to address Congress in the port city of Valparaiso.  Jorge Garreton, FSRN, Santiago.
Majority of US supports same-sex marriage for first time
Today, for the first time ever a Gallup Poll is showing a majority of Americans favor legalizing same-sex marriage.  The poll, conducted in early May showed 53% in favor – a dramatic 9-point shift from last year.  Gallup data shows that while Republican beliefs on the matter have not changes, the number of Democrats and Independents who support marriage rights for same-sex couples increased dramatically.
FEATURES
President Obama and Israel's leader Benjamin Netanyahu meet but disagree over borders of a future Palestinian state
President Obama met with Israel's Prime Minister Benjamin Netanyahu the White House today. While the meeting was long scheduled, it comes after yesterday's remarks by Obama during his speech on the Middle East that Netanyahu denounced. Michael Lawson has more.
Spaniards prepare to vote in elections as thousands continue to protest
Spaniards vote in regional and local elections on Sunday and following days of demonstrations across the country several thousand people remain camped in Madrid's main square, Puerta del Sol, as a protest against the economic crisis and the way their politicians are dealing with it. The unemployment rate in Spain is more than 20% and the weekend's election is seen as a test of the flagging popularity of the socialist government of Prime Minister Jose Luis Rodriguez Zapatero. When Zapatero came to power in 2004 he and Spain's left wing were Europe's strongest critics of George W. Bush and the Iraq war.  His government implemented progressive social reforms like legalizing gay marriage and making divorce easier but since last year's big cuts to Spain's social programs, pensions and government salaries, his support has been dwindling.  For more we went to Miguel Murado a Spanish author and journalist.
Union chief warns lawmakers to look after working American families
The Tennessee House of Representative voted by 59 to 39 yesterday, to restrict the collective bargaining powers of teachers unions.  A bill passed by the senate earlier this month would prohibit teacher unions from negotiating at all.   It's the latest round in moves by numerous US States clamping down on unions and restricting workers' rights.  In April, Ohio's governor signed legislation that limits collective bargaining rights for more than 300,000 public sector employees, including police and firefighters and prohibits strikes. Similar legislation that passed in Wisconsin is being appealed at the State Supreme Court. Richard Trumka, President of the AFL-CIO, told the National Press Club today that the budget cuts proposed and approved by State governments have shown a "despicable canvas of cruelty":
"In Main the governor thinks more children should to work at half the minimum wage.  In North Carolina the legislature thinks that we should balance the budget on the backs of autistic children. In Arizona the State Senate president floats the idea of locking up protesting public employees in desert tent city jails."
Trumka said unions and their members must do more to promote not just their rights but the rights of all working people, in America and around the world.  He stopped short of directly singling out traditional Democrat allies, but instead warned all lawmakers:
"Then we'll spend the summer holding the elected leaders in Congress as well as States, accountable to one measure.  Are you improving or are you degrading life for working families?"
The attacks on unions and workers by Republican dominated state governments come at a time when the union movement is not at its strongest.  According to the Bureau of Labor Statistics nearly 15 million or 12% of working Americans belong to Unions, the lowest number since the first available comparable figures in 1983.
Teachers and students rally in New York and Washington against the deep budget cuts to education
Across the country, teachers and students are protesting cuts to public education. Teachers have rallied this month in Missouri, Illinois, Pennsylvania, North Carolina and California, where last week more than a dozen teachers including the head of California's teachers union were arrested at the state capital. Students marched yesterday in Washington and today, more protests took place in New York. Community News Production Institute reporter Jaisal Noor reports.
Wisconsin lawmakers push through controversial Voter ID bill
Earlier this week, FSRN reported on a controversial Florida voter reform bill that Governor Rick Scott just signed into law. Republicans in Wisconsin have just passed a voter bill of their own.  Supporters say the controversial Voter ID bill is needed to stop voter fraud in the state.  But critics say this reasoning is baseless and the bill will make it harder to vote, especially for those who tend to vote democratic candidates. Molly Stentz from WORT FM in Madison has the story.