Newscast for Friday, September 30, 2011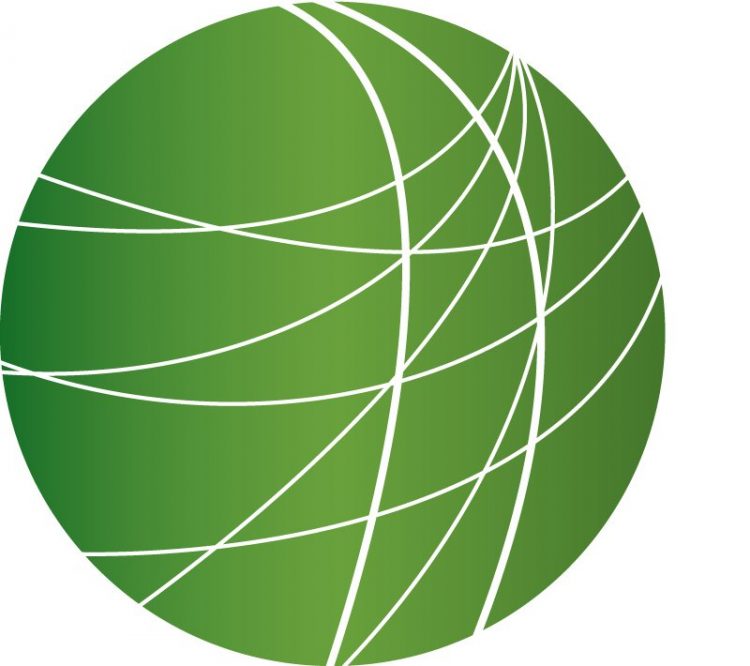 Killing in Yemen of suspected terrorist who is US citizen raises questions
Women in Saudi Arabia push for right to drive, vote as king signals support
Myanmar suspends construction of controversial dam after public outcry
ACLU challenges Florida drug testing of TANF recipients
Details of Haitian man's death draws focus on US deportation policy
Fresno family granted reprieve from deportation
HEADLINES
Humanitarian crisis in Sirte, Libya
Observers say the siege on Moammar Ghaddafi's coastal hometown of Sirte has become a humanitarian crisis.  NATO spokesperson Roland Lavoie described the situation in a press briefing: "Availability of drinking water, food supply, electricity, medicine and fuel is severely impeded which put an enormous pressure on the population. Numerous checkpoints and sniper positions are being used to prevent families from being moved to safer locations. Even neutral humanitarian workers are not allowed to bring relief to people to people in need, which is appalling and senseless." NATO recently voted to extend its mandate in Libya for another 90 days.
Medics sentenced in Bahrain for treating protesters
A Bahrain military court has sentenced 20 medical workers to long prison terms, for treatING injured anti-government protesters, drawing the condemnation of the UN Human Rights office and the US state department. Nada Dhaif is one of the doctors sentenced. She described her arrest, imprisonment and torture to the BBC:  "I was taken in a civilian car, so the first thing that came to my mind is that I was kidnapped. It was later on, a week or 10 days later, because I lost sense of time, because of the torture. Actually, immediately after I was taken: the beating, the cursing, the kicking, the spitting, I was even electrocuted there, at that unknown place. Later on I found out it was the CID building. I was taken and held for about 2 months, and for what? I didn't know." Dhaif  who faces 15 years in prison pending an appeal to a civilian court defended her actions: "My only crime is that I did my job. I helped people. I volunteered to save lives."
Gov. Snyder's welfare cap sparks Detroit protests
Civil rights leader Reverend Jesse Jackson took to the streets of Detroit this week with local supporters and clergy to oppose Governor Rick Snyder's move to put a four year cap on welfare benefits. Nate Bender has the story.
Protesters gathered outside of Governor Rick Snyder's Detroit office and the State Capital this week to protest the state's recent decision to cap the amount of time a family can receive cash assistance at 48 months. Reverend Jesse Jackson and local leaders pledged that they will "mobilize across the state to fight [poverty]" by organizing churches, pantries, and non profit organizations to provide at least some relief to those in need. "We must stop this government from hurting these families. We're talking about 25,000 children who will be facing less ability to get food and medicine. It's time to fight back." Reverend Jackson and others have called on the Federal Government to establish a White House commission on poverty. Congressman John Conyers, who joined the protesters Thursday, said federal assistance may not be enough to aid struggling families: "There's still some federal support trickling in but it's been seriously diminished.  And, of course, Obama's being frustrated by a Republican controlled House of Representatives that won't let our bills through." Jackson has been touring the country, visiting areas particularly hard hit by the economic recession. His Rainbow PUSH coalition plans to continue demonstrating in Michigan into next week and beyond. Nate Bender, FSRN, Detroit.
Lawmakers push for Justice Clarence Thomas investigation
20 House Democrats  want a federal investigation of Supreme Court Justice Clarence Thomas. They say he failed to report hundreds of thousands of dollars on annual financial disclosure forms–including nearly 700-thousand dollars his wife received from the Heritage Foundation between 2003 and 2007 alone. These accusations come as the court returns to session Monday. The lawmakers pushing for an investigation say failing to disclose income from a conservative think tank compromises Thomas' ability to rule on the politically sensitive cases—including the Affordable Care Act—that will soon come before the court.
Major banks left TARP over executive pay restrictions, says new report
Some of the nation's largest banks left the TARP federal bailout program early, in part to avoid restrictions on how much they paid their top executives. That's according to a new report from the Special Inspector General for the TARP program. In 2009, Bank of America, Wells Fargo, Citigroup, PNC and other banks successfully pressed the FDIC to relax their rules and let them leave the TARP program before they were deemed financially stable. In their bids to exit, executives from these major banks told TARP officials that the program's restrictions on their salaries influenced their decision. This news comes just as Bank of America announces new fees for debit card users–set at 5 dollars per month. In a statement, the bank put the blame on the Dodd-Frank financial reforms that banned debit card swipe fees. Other banks are also launching similar fees.
Occupy Wall Street spreads across the country
The Occupy Wall Street movement is starting to spread to other cities across the country. Protesters occupied Justin Herman Plaza in San Francisco this week, and demonstrated outside several major banks and the Federal Reserve building. In Boston, foreclosed families and their supporters staged a sit-in at a Bank of America branch today. Occupations will begin this weekend in Los Angeles, Washington, D.C. and other cities. Meanwhile, back in New York, the occupation has gained some major allies.  The board of Transport Workers Union Local 100, which has 38-thousand members, voted unanimously to SUPPORT the protesters. And earlier this week, hundreds of Air Line Pilots Association members marched down Wall Street in uniform, carrying signs reading "What is a pilot worth?"
FEATURES
Killing in Yemen of suspected terrorist who is US citizen raises questions
Muslim cleric Anwar al-Awlaki was reportedly killed today in Yemen in an airstrike. US authorities say that al-Awlaki, an American citizen, was a leader in Al Qaeda in the Arabian Peninsula and participated in the planning of the attempted 2009 Christmas Day bombing of a Detroit-bound airplane. His alleged death raises constitutional questions about U.S. authority and the targeting of American citizens for killing. Michael Lawson reports.
Women in Saudi Arabia push for right to drive, vote as king signals support
It has been an eventful week for women's rights in Saudi Arabia. On Sunday, King Abdullah announced that women would be allowed to vote in local elections – though not until 2015. On Tuesday, a court sentenced Shaima Jastaina to ten lashes for driving. Saudi Arabia bans women from driving cars due to religious decree and a growing number of women, led by the group Women2Drive, have been challenging the rule. A day later, King Abdullah reversed the sentence. The quick developments show the tension of reform in a strict religious country. For more, we speak to Hutoon Al Rasheed. She's a 21-year-old member of the Women2Drive campaign and the Right to Dignity. She's from Riyadh and is joining us now on mobile phone from Germany where she is studying.
Myanmar suspends construction of controversial dam after public outcry
President Thien Sein of Myanmar, also known as Burma, has called for a halt in construction of a Chinese backed multi-billion dollar hydropower project in the country's Kachin state. Human rights groups and environmentalists had raised an unusual protest over the project in this country where dissent is often met with government violence. While welcoming today's decision, they are now calling for a review of other infrastructure developments. From Bangkok, FSRN's Ron Corben reports.
ACLU challenges Florida drug testing of TANF recipients
A Florida law that requires people looking for cash assistance to take a drug test at their own cost is meeting a court challenge.  As Janelle Irwin reports, the American Civil Liberties Union claims the law is unconstitutional.
Details of Haitian man's death draws focus on US deportation policy
New information on the death of a Haitian man who was deported by the US calls into question the US immigration policy with Haiti and the state of recovery 19 months after the 2010 earthquake. Thirty four year old Wildrick Guerrier was sent to Haiti in January and within nine days of arrival to Port Au Prince, was dead. According to medical records recently obtained by the Associated Press through a Freedom of Information request. Guerrier was healthy when he arrived to Haiti, strengthening claims that cholera may have been the cause and that other deportees may face dangers. For more, we're joined by Cheryl Little, executive director at the Florida Immigrant Advocacy Center in Miami.
Fresno family granted reprieve from deportation
Earlier this month FSRN reported on the Fresno-area family of farm workers facing deportation. The action would have removed three family members and split them apart. But the Mendoza family is now breathing a sigh of relief after the Department of Homeland Security granted them a reprieve. FSRN's Vic Bedoian reports.