Newscast for Monday, September 12, 2011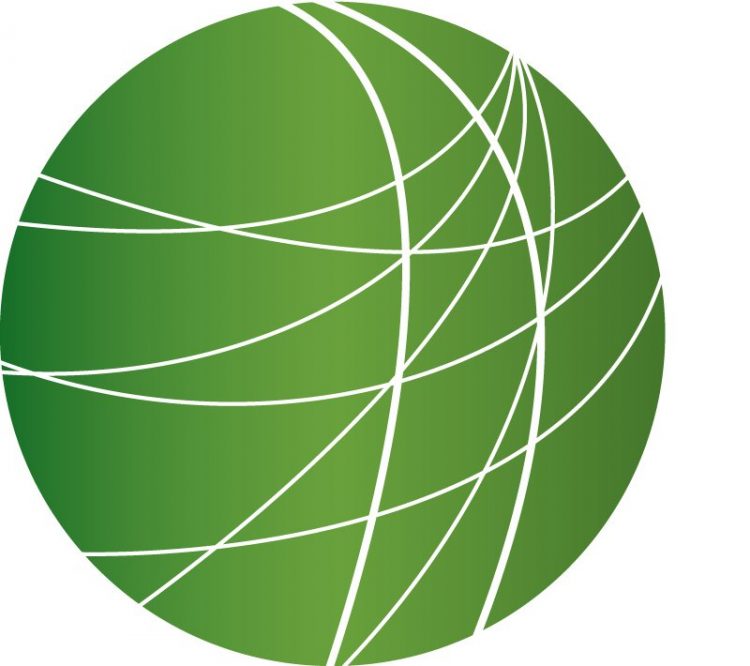 Commemorations of 9/11 honor victims, survivors and a decade of change
9/11 responders with cancer still denied benefits
After 9/11, sacrifice and service for one NY family
Iraqi refugees face hardships after fleeing violence
House passes intelligence bill after measures on Gitmo detainees removed
HEADLINES
Pipeline explosion adjacent to Nairobi slum kills more than 100 people
An oil pipeline exploded in a densely populated Nairobi slum today. John Bwakali reports that more than 120 people died in the fire.
Charred bodies, including those of children, lay scattered all over the slum after the raging fire spread, despite heavy morning rains. The fire was caused by a burst oil pipeline that passes near the slum filled with tin walled shacks. Oil from the burst pipe then flowed into drainage trenches that meander through the shantytown, causing the fire to spread rapidly. At least 112 people were admitted at the Kenyatta National Hospital with severe burns, leading the hospital to immediately declare a disaster. The death toll is expected to rise as many people remain unaccounted for. Kenya's vice president Kalonzo Musyoka visited the slums.
"It's a very difficult environment and we have to commit ourselves to get rid of these slums."
Many of the dead were burnt in their own homes, others were burnt as they scooped oil from the trenches. Hundreds of slum dwellers were left homeless. John Bwakali, FSRN, Nairobi.
Explosion at French nuclear waste facility kills one; officials say no radiation leak
An explosion at a nuclear plant in southern France killed one person and injured four others today. The French nuclear agency says there's been no radioactive leak at the Marcoule facility, but officials have cordoned off the area. From Lyon, Nik Martin reports.
The blast, at the nuclear plant in the Rhone Valley near the city of Nimes happened at just before midday local time. An oven used to burn contaminated waste from nuclear energy production exploded. The French national electricity company, EDF, says the cause is not yet known, but told one news agency it was "an industrial accident, not a nuclear" one. Officials say the dead worker was killed by the blast and not by any exposure to radiation. They also say none of the injured have been contaminated. While other EU countries have decided to discontinue their nuclear programs, France has been re-investing in 4th generation technology. Currently 75 percent of its power is nuclear generated. Following the Fukushima disaster in Japan earlier this year, the EU ordered new safety tests on all nuclear facilities in the bloc. A report on the findings is due later this month. Nik Martin, FSRN, Lyon, France.
130 detained over last Friday's violence at Israeli embassy in Cairo
Another 92 people have been arrested in Egypt stemming from Friday's violence at the Israeli  embassy – all told 130 have been detained. As protests grew out of Friday prayers, one faction –  hardcore soccer fans known as Ultras led the charge. Despite efforts by activists to prevent violence, the Interior Ministry building was set on fire, and Israel's embassy was attacked. The Ambassador and his family, along with about 80 staff, were evacuated. More than 1,000 people were injured, three died. Over the weekend, officials from military-led government shut down Al Jazeera's media center in Cairo. The network has since resumed broadcast from Qatar. And Egypt's Interior Minister said today that security forces will use live ammunition to repel future protests at key sites.
UN says more than 2,600 people dead in Syria since onset of uprising
The UN now says at least 2,600 people have been killed in Syria since protests began there in March. Independent foreign press are barred from the country, so the death toll is impossible to confirm. Reports of state sponsored killings emerge daily, and the UN cites "reliable sources on the ground." The US State Department issued a statement yesterday, condemning the killing of Ghiyath Mattar while in Syrian security custody. Mattar, a prominent human rights activist, had been in hiding for months – he was detained last Tuesday.
Wrongful death suit against California police begins in Oakland
In Oakland, proceedings began today in a federal civil suit brought by the family of a man who died while in police custody in Eureka, California in 2007. His family claims his death was the result of a severe beating by police. Honna Veerkamp reports from Arcata.
Twenty-six-year old Martin Cotton died in the Humboldt County Jail in 2007. The county coroner's office determined Cotton's death to be a result of blunt force trauma but did not determine cause. Police were called when Cotton, who was homeless and had a history of mental health issues, was ejected from a shelter following an altercation. Police reports vary, but suggest that Cotton was combative. Activists say that law enforcement officials used excessive force, denied medical treatment, and allowed Cotton to die in custody. Verbena Lea of Redwood Curtain Copwatch, a local organization that documents police violence, cites eyewitness accounts given to the group.
"They pepper sprayed him, beat him with batons, they kicked him, slammed his head on the cement over and over, and kept going like a beating frenzy."
In 2008, district Attorney, Paul Gallegos, declined to prosecute the case, citing insufficient evidence. Cotton's family has filed a civil law suit against the Eureka Police Department and Humboldt County Sheriff's department for wrongful death and civil rights violations. The Eureka Times-Standard reported Saturday that the County had reached a settlement with the plaintiffs, but according to the docketing clerk at the courthouse, jury selection was in process this morning, and the trial was expected to proceed. Honna Veerkamp, FSRN, Arcata.
FEATURES
Commemorations of 9/11 honor victims, survivors and a decade of change
Over the weekend, commemorations took place across the US and the world to mark the 10th anniversary of the September 11th terrorist attacks. Near Shanksville, Pennsylvania families of those killed gathered to dedicate a memorial to the 40 passengers and crew of Flight 93.
Secretary of the Interior, Ken Salazar, said the memorial will be under the care of the National Park Service and said it will join the "hallowed ground" of places such as Gettysburg, Selma and Pearl Harbor.
In New York on Sunday, Mayor Michael Bloomberg, President Obama and former President George W Bush spoke and a crowd observed moments of silence at 8:46 and 9:03 am to recognize when the planes crashed into the World Trade Centers. Once again, family members read the names of those who died that morning.
In the evening, President Obama addressed people in Washington at an event called, A Concert for Hope.
"These past ten years have shown that America does not give in to fear — the rescue workers who rushed to the scene, the firefighters who charged up the stairs, the passengers who stormed the cockpit. These patriots define the very nature of courage."
9/11 responders with cancer still denied benefits
After the attacks on the Twin Towers, tens of thousands of police, firefighters and rescue workers spent time at the World Trade Center site. In the months and years that followed, many became ill.
An investigation by ProPublica has found that federal officials concealed or misrepresented the risk to workers in the days following 9/11. In one example, officials said testing supported their claims that the area was safe even though the testing had not been completed. Later, that same testing showed high levels of toxic chemicals, according to documents that the ProPublica investigation is based on.
Today, a decade later, some workers with cancer are still fighting for health benefits. This despite new evidence that shows a high rate of cancer among first responders. From New York, Linda Perry Barr reports.
After 9/11, sacrifice and service for one NY family
In the wake of the September 11 terrorist attacks, the US launched massive military operations in Iraq and then Afghanistan – and US presence in both those countries is still ongoing. During the commemorations this weekend, Americans paid homage to the victims and survivors of the Sept 11 terrorist attacks. But little attention has been paid to the veterans and families of veterans who were sent overseas in response. Community News Production Institute reporter Jaisal Noor brings us one family's story.
Iraqi refugees face hardships after fleeing violence
The violence that followed the US invasion of Iraq pushed high numbers of civilians to search for a safer life abroad.  By 2007, according to The UN refugee agency, there were four million displaced Iraqis around the world.  The vast majority were in the Middle East region. Today, many are still struggling to find work, community and a stable life. From Beirut, Zak Brophy files this report.
House passes intelligence bill after measures on Gitmo detainees removed
In Washington, lawmakers in the House passed an intelligence funding bill on Friday, just ahead of the tenth anniversary of 9/11. The Intelligence Authorization Act passed with bipartisan support after provisions related to Guantanamo detainees were removed. Michael Lawson reports.