January 24, 2012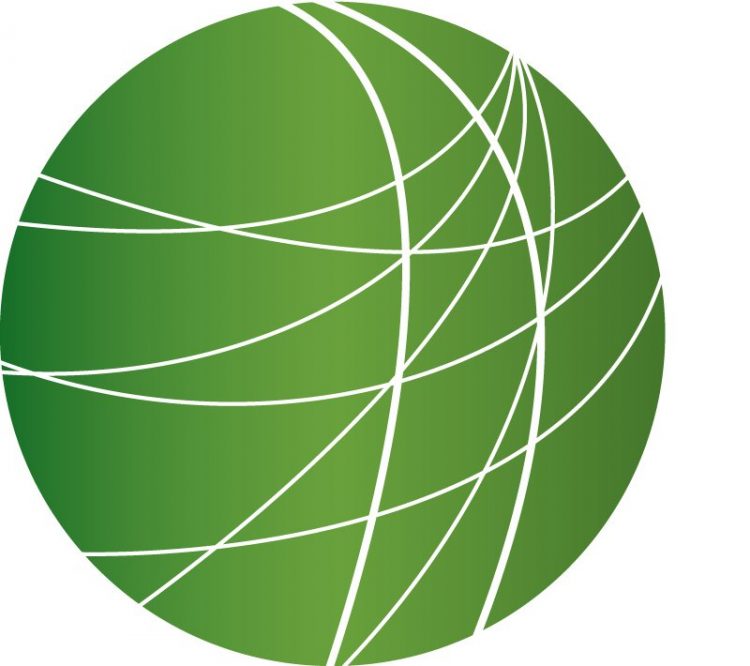 Romney's financial disclosures highlight tax breaks for rich
Long-term unemployed organize for action on jobs, economy
Domestic workers rally in California for fair working conditions
Ahead of revolution's anniversary, activists in Egypt use grassroots tools to challenge state media
HEADLINES
FBI arrests four East Haven police for violating Latino's civil rights
Four police officers in East Haven, Connecticut were arrested by the FBI early this morning as part of an ongoing investigation into civil rights violations against Latinos. Melinda Tuhus reports from New Haven.
The arrests follow a highly critical report last month from the Justice Department's Civil Rights Division that East Haven police have systematically broken federal law and violated the civil rights of Latinos. The feds directed the town to make a series of changes to correct the problems. East Haven abuts the ethnically diverse city of New Haven, but until recently was virtually all white. Now it is about ten percent Latino, and both African Americans and Latinos have filed complaints for years that the police have singled them out for harassment and abuse. The indictment charges that three patrolmen and their supervisor, quote, "did knowingly conspire and agree together…to injure, oppress, threaten and intimidate various members of the East Haven community" unquote, and deprive them of Constitutional rights, and then lie to cover up their actions. East Haven Mayor Joseph Maturo Jr. strongly defended the officers.
Israeli airstrikes in response to homemade rocket fire from Gaza
Israeli warplanes attacked a number of sites in Gaza early today, claiming they hit a weapons depot and smuggling tunnels. Gaza based armed resistance groups retaliated with homemade rocket fire. FSRN'S Rami Almeghari has more.
Military panel recommends court martial but not for manslaughter in Pvt. Chen hazing death
A panel of military investigators in Afghanistan has recommended dropping  the most serious charge against the soldier accused of hazing Private Danny Chen. Chen apparently killed himself in October after enduring weeks of racially motivated abuse. Investigators at Kandahar Air Field  said  Specialist Ryan Offutt  should be court-martialed for assault, negligent homicide, and reckless endangerment but they dropped the charge of involuntary manslaughter. Seven other soldiers await similar hearings for their role in the racial hazing. Pvt. Chen is one of at least three soldiers who have died after abuse from their comrades. Marine Private Hamson R. Daniels McPherson died in July. The military says he self-immolated; his family questions that and says he was racially abused. And another Asian American Marine, Lance Corporal Harry Lew reportedly killed himself last year after  suffering similar abuse.
Congressional Committee takes up Occupy DC
At a  House Oversight and Government Reform Committee hearing today, DC Delegate Eleanor Holmes Norton staunchly supported the first amendment rights of Occupiers in the nation's capital.  The hearing was called to address What Republicans describe as public health issues in McPherson Square and lawmakers fiercely debated the approach the National Park Service has taken at the encampment. Occupiers were not allowed to testify, a fact that raise the ire of  Delegate Holmes Norton.
"Shouldn't we give these demonstrators their due? That there has been cooperation with police.  And instead of escalating tactics, they have self policed their movement. And and isn't that the model we would like to see when demonstrators come to this city."
National Park Service Director Jonathan Jarvis said that they have not yet arrested anyone for camping, but will soon. However he also said the Service has no plans to evict Occupiers, and acknowledged their First Amendment right to continue a round-the-clock vigil.
Advocates say female defenders of human rights in Mexico face gender based violence
An international delegation of female human rights advocates meeting in Mexico has released a report that documents an increase in the violence towards women fighting for human rights in the country. FSRN's Catalina Jaramillo reports.
Three out of four women working on human rights issues in Mexico have suffered some kind of gender-based violence, including sexual attacks. That's according to a new report by the U.S. based feminist organization Just Associates and Mexican NGOs Red Mesa de Mujeres de Ciudad de Juarez and Consorcio Oaxaca. According to the report,  eight female human rights defenders and seven female journalists have been killed in Mexico since 2010, just for doing their job. In a meeting lead by the Nobel Women's Initiative and Just Associates, more than 50 advocates shared their experiences. Lisa VeneKlasen from Just Associates say that the government does not take action to stop rampant human rights violations against women, immigrants or indigenous people, and when advocates take a stand, they receive threats that sometimes turn into assassinations. "What's really frightening is that the police are the perpetrators 75% of the times, from the research." VeneKlasen says that officials deflect blame for these attacks onto drug cartels and organized crime and therefore they are rarely even investigated. Activists say the government is not protecting them and call for justice. Catalina Jaramillo, FSRN, Mexico.
FEATURES
Romney's financial disclosures highlight tax breaks for rich
President Obama is scheduled to address the nation this evening and one of the main themes in his speech is expected to be economic fairness. The issue has also become important in the Republican primary race.  Presidential candidate Mitt Romney released his tax returns early Tuesday morning, after repeated requests from his rivals and the media. Though not technically employed, the former Massachusetts governor made more than $21 million in 2010—and paid an effective tax rate of just 14 percent. The documents also revealed money stashed away in tax havens in both Switzerland and the Cayman Islands. Romney is now on the defensive about how he made his wealth and what he's done with it. FSRN's Alice Ollstein has more, in Washington D.C
Long-term unemployed organize for action on jobs, economy
While the president is expected to outline continued strategies for economic recovery in his speech this evening, millions of Americans remain without work, according to new data out today from the Bureau of Labor Statistics. The Bureau cites an official jobless rate of 8.5 percent and a decrease in unemployment in 46 states compared to last year. But when taking into consideration the underemployed and temporarily employed, that number rises to twice that. The long term unemployed, those who have maxed out benefits after two years, or 99 weeks, are some of the hardest hit by the economic crisis and are rarely heard from in the discussion. Their voices form the subject of a new video series launched today on Salon.com, called the United States of Unemployment. We're joined now by the director of the series, Immy Humes.
To view the series, F**ked: The United States of Unemployment:
http://www.salon.com/2012/01/24/the_real_story_of_americas_unemployed/
Domestic workers rally in California for fair working conditions
In Sacramento, California domestic workers and their supporters are demonstrating today in support of a law they hope will extend basic labor rights to the historically excluded group of workers. FSRN's George Lavender reports.
Ahead of revolution's anniversary, activists in Egypt use grassroots tools to challenge state media
Today the head of Egypt's military council said that the country's state of emergency would be partially-lifted Wednesday – the anniversary of the revolution that removed Hosni Mubarak from power – but he maintained that it could still be enforced for "acts of thuggery."  Activists said the announcement by Field Marshal Hussein Tantawi fell short of what they were calling for. The decades old law has repeatedly been used to crackdown on dissent. Tensions between pro-democracy activists and Egypt's ruling military council are running high. In the lead-up to tomorrow's anniversary, activists started a campaign called "Askar Kazeboon" or "Military Liars," attempting to counter information broadcast by state media which has branded them thugs and troublemakers. From Cairo, FSRN's Noel King reports.