March 28, 2012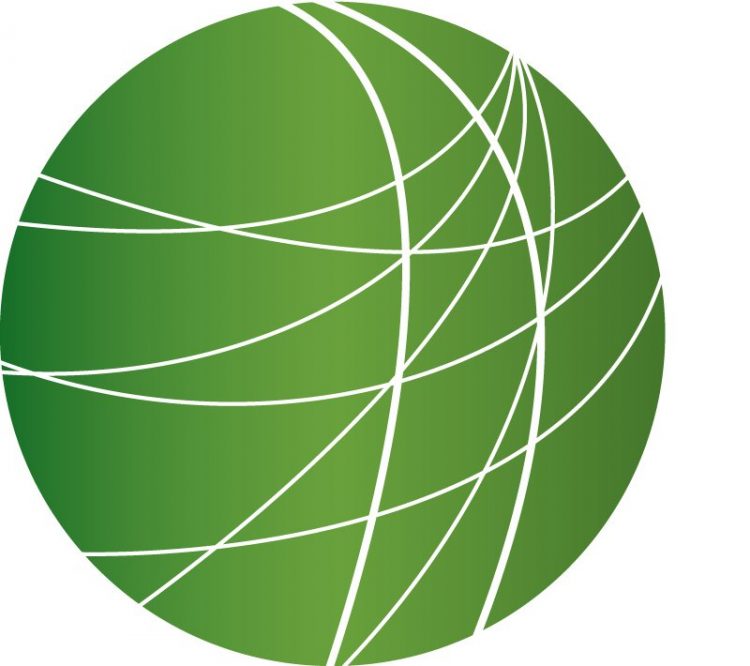 Supreme Court debates constitutionality of health care reform law on final day of arguments
Rep. Bobby Rush removed from House floor after calling for end to racial profiling
Congress passes JOBS Act despite concern about weakened regulation
Rising sea level from climate change threatens millions along US coastlines
HEADLINES
Thousands rally in support of Mali's coup government
In Mali today, thousands of people were in the streets showing their support for the coup government that seized power last week. African leaders are scheduled to travel to the country within the next 48 hours to attempt to mediate the situation. FSRN's Amadou Timbine reports from the capital.
Protesters are calling on African leaders and the International community not to impose sanctions against the new regime while government soldiers are fighting with Tuareg rebel groups in the north of the country. Tuesday night military leaders announced a new Constitution. Captain Amadou Sanogo, the junta leader who declared himself interim President, has promised to hand over power to civilians. But he did not specify when a presidential election will take place. Under the new Constitution, none of the Members of the transitional government will be allowed to run for Parliamentary and Presidential elections. Amadou Timbine, FSRN, Bamako.
Fukushima plant much more contaminated than previously announced
New tests of the damaged #2 reactor at Japan's Fukushima Daiichi nuclear power plant show radiation readings remain well above fatal levels.  And there is very little cooling water inside, despite efforts to pump more into the reactor.  The water level is currently only 6% of what officials said it was late last year when the government said the plant was stable, according to the AP.  Conditions in the other two damaged reactors could be worse, but plant operators have not been able to take measurements there.
More than 150 arrested as Tibetan refugees continue protests against China
Continued protests from Tibetan exiles greeted Chinese President Hu Jintao as he arrived in New Delhi today for the BRICS economic summit.  FSRN's Bismillah Geelani has this update.
Tibetan refugees expressed their anger throughout the day, staging about half a dozen demonstrations across Delhi.  The police arrested nearly 50 refugees as they tried to force their way into the hotel where President Hu Jintao was staying.  More than a hundred others were arrested at an anti-China demonstration outside the United Nations Office. The refugees also submitted a memorandum to the Embassies of Brazil, Russia and South Africa, the other members of the BRICS group, urging them to take up the issue of human rights violations in Tibet.  Tsewang Dolma is coordinator of the Tibetan Youth Congress.

"This protest is not against whatever the meeting is going on, it's regarding the economic thing – we're not doing a protest against that.  We want the meeting to talk about what's going on inside Tibet."
Meanwhile the 27-year old refugee who set himself on fire in protest earlier this week died in a hospital today.  Bismillah Geelani, FSRN, New Delhi.
After widespread outcry, Indian government stays controversial death sentence
In other news from India… following daylong violent clashes, strikes and protest rallies all over the country today, the Indian Government has stayed the execution of a man convicted of terrorism.  Balwant Singh Rajoana was sentenced to death by hanging for the assassination of a chief minister of Punjab state in 1995.  If Saturday's hanging was allowed to go forward, it would have been the first execution in India since 2004.  FSRN's Prabhakar Mani Tewari reports.
A court in Punjab state ruled on Tuesday that Rajoana should be hanged as scheduled on March 31.  In response, radical Sikh groups called a state-wide strike. The protest threw normal life out of gear – forcing schools and shops to shut down. The demonsrations turned violent in many parts of the country including Jammu and Kashmir, injuring more than a dozen people.  Several Punjab ministers also delivered clemency petitions to the government, prompting the government's reversal of decision today. According to Amnesty International, Indian courts continue to impose the death penalty, but no official executions have been carried out during last eight years. The human rights group sent an open letter to Indian Prime Minister Manmohan Singh on Monday, urging an official moratorium on all executions. Prabhakar Mani Tewari, FSRN, Kolkata.
Jamaicans protest police "impunity" in shootings of civilians
Several dozen people protested outside the Jamaican Security Ministry Tuesday, calling for a halt to police killings.  About 50 people have been killed by island police this year, 27 this month alone, according to local media.  In one controversial instance earlier this month, 6 civilians, including a young girl and two senior citizens were killed during an alleged shootout between police and gunmen. Protester Carol Narcisse, with the Jamaican Civil Society Coalition, spoke to the Jamaica Gleaner.
"Killings in questionable circumstance are a daily occurrence almost in Jamaica, but this many in the space of one month either suggests that there is a growing sense of impunity in the police force or, perhaps and maybe in addition, the level of fear among police officers… such that you act out of the fear rather than considering what the force orders say you're supposed to do."
Narcisse says a big problem is that the country's laws governing police protocols, so-called "force orders" aren't being enforced.  Protesters were greeted by several heavily armed police officers, who monitored the demonstration.
FEATURES 
Supreme Court debates constitutionality of health care reform law on final day of arguments
On the third and final day of Supreme Court hearings on the Affordable Care Act, the Justices debated how much of the law can still stand if the individual mandate is ruled unconstitutional. While the lawyer for the National Federation of Independent Business argued for tossing out the entire Act and giving Congress a "clean slate"—the Justice Department says the remaining provisions advance the goal of providing affordable care, and the Court should uphold them. FSRN's Alice Ollstein has the story, in Washington, D.C.
Rep. Bobby Rush removed from House floor after calling for end to racial profiling
Today on the floor of Congress, Representative Bobby Rush of Illinois called for an investigation into the killing of unarmed teen Trayvon Martin. But Representative Gregg Harper, who was presiding over the floor, interrupted Rush when Rush removed his jacket and revealed a hoodie he was wearing. He pulled the hood up and put sunglasses on, calling for an end to racial profiling. Rush was escorted from the House floor. Yesterday, Representative Rush was one of the lawmakers that heard testimony from Martin's parents, including his mother, Sybrina Fulton.
"Trayvon was our son, but Trayvon was your son. A lot of people can relate to this situation. And it breaks their heart just like it breaks mine."
The Florida teen's killer, George Zimmerman, has yet to be arrested.
Congress passes JOBS Act despite concern about weakened regulation
Also in the capitol, the House and Senate came together to approve a bill called the JOBS Act that's now on its way to the president's desk where it's expected to be signed into law. But some say the Act weakens regulation on businesses and exposes investors to new financial risks. FSRN's Matt Laslo reports from Washington.
Rising sea level from climate change threatens millions along US coastlines
Global climate change is already causing extreme weather, such as heat waves and flooding, according to a scientific study out this week. The study, from the Potsdam Institute for Climate Change in Germany, finds that lines of evidence "strongly indicate" that droughts and heavy rainfall will also increase in the years to come. Today, the UN's Intergovernmental Panel on Climate Change also released a report that draws on authors from more than 60 countries. It finds that human influence has "likely" caused extreme daily temperatures at the global scale and that there has been significant trends in heavy rainfall in some regions. This month, the Organization for Economic Cooperation and Development said that greenhouse gas emissions are set to rise 50 percent by 2050 worldwide if energy and climate policies don't change. That could mean problems for coastal communities as sea levels are projected to rise. Two studies from the group Climate Central say more than two thousand towns and cities along US coasts – or nearly four million people – could be hit by sea level rise. For more details we're joined by Ben Strauss, co-author of the reports published in the journal Environmental Research Letters, he's also director of the program on sea level rise at the group Climate Central.
To look up your community by zip code and view the full report: http://sealevel.climatecentral.org
Women in Karachi, already facing challenges in securing rights, hit hurdle in getting all-important identity cards
Located on the southern seaboard of Pakistan, Karachi is the country's most populous city.  Although modern and a hub of education, industry and the arts, Karachi's female Pashtun population faces many of the same inequalities as women who live in the tribal areas. One big challenge is obtaining identity cards, which enable women to vote and to register for government benefits.  FSRN's Catherine Komp reads for our reporter in Pakistan, Gabe Matthews.