March 8, 2012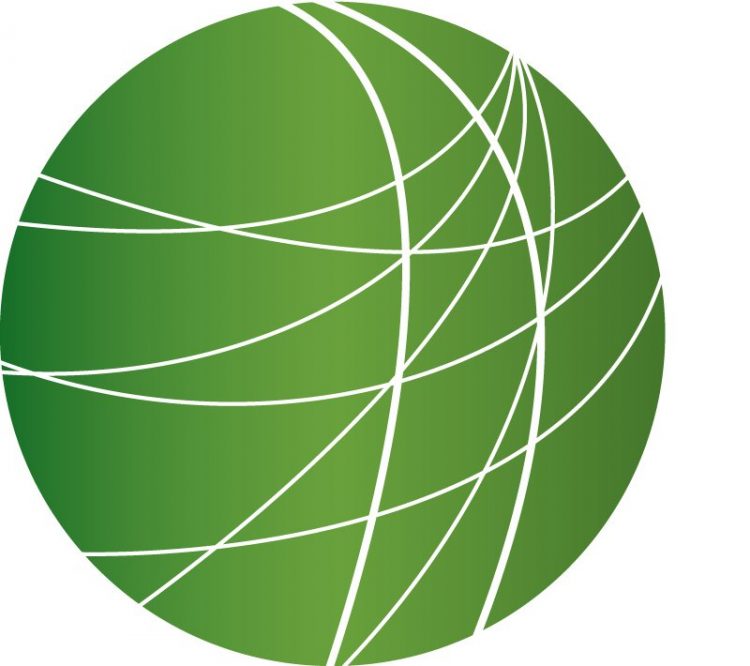 Amendments bog down transportation bill as funding deadline looms in Congress
Selma-Montgomery marchers focus on anti-immigrant and voting laws on anniversary of key civil rights fight
Women in Lebanon push for more political representation in government
In rural Morocco, women organize for education, land rights, health care
HEADLINES
Top Syrian official resigns, violence in Homs escalates
Today a top ranked Syrian official defected from the government of Bashar al-Assad, encouraging other officials to do the same. Deputy Oil Minister Abdo Hussameldin announced his defection in a video posted on Ugarit news. The Guardian translated part of the statement as, "I am joining the revolution of this nation, which did not and will not accept injustice, despite the brutality of the regime." Homs is under attack again today by Syrian government forces. Local activists tell media that at least 44 people have been killed.  Most of those killed were members of two families.
Israeli raid in West Bank leaves one dead
A twenty-two year old man was killed and a teenager injured in the West Bank today, as Israeli troops conducted raids on the village of Yatta.  Israel's goal was to re-arrest a former political prisoner released during a prisoner swap last year. Another political prisoner, Hana Ash-Shalabi, who was also rearrested after being released in the prisoner swap, is beginning her fourth week of hunger strike in Israeli detention.  Women in the West Bank protested today in solidarity.  FSRN's Ghassan Bannoura has the details on both of these stories.
The Israeli military says that troops in Yatta village opened fire after one of them was stabbed by a local youth.  But Mohamed, who declined to give his last name, witnessed that killing, and has another story to tell: "Soldiers stormed the house of a released prisoner to arrest him. The entire village rushed to stop the military. They say someone stabbed a soldier, but they opened fire randomly on everyone who was there.  I did not see anyone trying to stab soldiers." The military target was Khalied Makhamreh. He was a Palestinian political prisoner released from Israeli military detention last October as part of a prisoner-swap deal between Palestinian groups and Israel. Elsewhere in the West Bank and Gaza Strip, Palestinian women organized a number of protests in solidarity with political prisoner Hanna Ash-Shalabi. She has been on hunger strike since the army re-arrested her 22 days ago.  Israeli troops used tear gas on protesters gathered at the army checkpoint between Ramallah and Jerusalem. Ghassan Bannoura, FSRN, Bethlehem.
Women in India demand public bathroom facilities
A women's movement is building in India demanding decent toilet facilities for women. The problem is especially acute in rural areas. Lack of public toilets for women, as well as bathrooms in private homes, is considered a sanitation and safety issue. FSRN's Shuriah Niazi reports.

More than two dozen women in the central Indian city of Nagpur staged and "Occupy men's toilets" protest on Wednesday. They're calling for more "clean and usable" public toilets for women in the city. Sanitation is a major problem, affecting women in rural and semi-urban areas of India.  Women and girls have to go into open fields, often walking long distances, to relieve themselves. According to an estimate, more than 120 million households have no toilet.  A New York Times article from last year linked the lack of accessible toilet facilities for women to increased risk of rape.  Attention was recently drawn to this issue by a young newlywed in Madhya Pradesh.  Anita Narre left the household of her husband, saying she would not return until he built a toilet.  Narre has become a spokesperson for Sulabh International, an NGO working on sanitation issues.  Shuriah Niazi, FSRN, India.
Several anti-women bills coast through Republican-controlled state legislatures
Virginia Governor Bob McDonnell signed a bill requiring women to undergo ultrasounds before going through with an abortion.  The version ultimately passed the legislature without a controversial provision requiring an invasive trans-vaginal ultrasound, but the external version is still required.  The Georgia Senate approved a bill yesterday that would allow religious-affiliated health providers to refuse to provide contraception to women. In response eight of the nine female Senators, all Democrats, walked out of the chamber.  One told a local tv station: "Here come the right wing shock troops marching, marching, marching… and women are on the bull's eye target." The bill now goes to the state House, where local media predict it will pass. New Hampshire's state House passed a similar law Wednesday.  The state's Democratic governor has not said he would veto the bill, but an office spokesperson told Reuters that the governor thinks the current law is already working well. Conservative talk show host Rush Limbaugh has now lost more than forty advertisers after verbally attacking Georgetown Law Student Sandra Fluke on his show.  Ruthie Fuller is a member of the Michigan Chapter of the National Organization for Women. "He might as well have put all of our names up there because she did nothing to deserve that." By an America Blog calculation, yesterday 56% of Limbaugh's advertisement slots on one station were filled by public service announcements.
FEATURES
Amendments bog down transportation bill as funding deadline looms in Congress
In Washington, time is running out for Congress to pass a transportation re-authorization bill—the current funding ends this month. In order to move the bill forward, Senate Democrats agreed to vote today on several Republican-backed amendments that would roll back air pollution regulations, promote natural gas-powered cars, and approve the construction of the Keystone XL pipeline. But environmental activists across the country say they will continue to fight the pipeline project, with both political and direct action. FSRN's Alice Ollstein has the details, on Capitol Hill.
Selma-Montgomery marchers focus on anti-immigrant and voting laws on anniversary of key civil rights fight
This week, hundreds of people are marching from Selma to Montgomery, following the historic route of the civil rights protests of 1965 that were pivotal in the passage of the Voting Rights Act. This year, participants are drawing attention to Alabama's harsh anti-immigrant law and voter ID laws, that critics say restrict access to the polling booth. For more we go to Hector Sanchez, executive director of the Labor Council for Latin American Advancement. He joins us from Route 80 on the way to Montgomery.
Women in Lebanon push for more political representation in government
Today is International Women's Day and across the globe people are celebrating women's achievements and highlighting the continuing struggle for equality. Today, we continue our series commemorating International Women's Day and Women's History Month, by hearing about the women's movement in rural Morocco and from women artists in New Orleans.  But first, we go to Lebanon. The country has one of the most advanced education systems in the Middle East, and women received the right to vote six decades ago.  Yet there are no women in the cabinet and only four women MPs among a parliament of 128. Frustrated by the low representation of women in mainstream politics some activists are pushing for a new strategy. FSRN'S Zak Brophy reports.
In rural Morocco, women organize for education, land rights, health care
Women In Morocco have made gains in equality. They have the right to divorce and there are laws that protect them from the traditional practice of repudiation, in which husbands are able to dissolve marriages nearly at will. But challenges remain for many women in the country, according to human rights advocates. Dr. Boutaina Karrouri is President of the Azzahrae Forum for Moroccan Women. It's an NGO which works on women and family issues, mainly in the rural areas of the country. FSRN's Salim Rizvi sat down with her at the UN, where the 56th session of the Commission on the Status of Women just wrapped up.
In a music genre dominated by men, female hip hop artists carve niche in New Orleans
Despite the contributions of women to hip hop over the decades, many of the most visible artists are men, whose lyrics and videos often depict women in a two-dimensional, highly sexualized way. Although less well-known, there is a vibrant community of female MCs who are marking their own territory and creating their own niches. FSRN's Zoe Sullivan spoke with some of them in New Orleans.
Clarification: In the story on women in hip hop in New Orleans broadcast on March 8th, the rapper in the Queens of the Mic music excerpt is Ja So Rude, not Fyah, the group member who spoke with FSRN.