April 30, 2012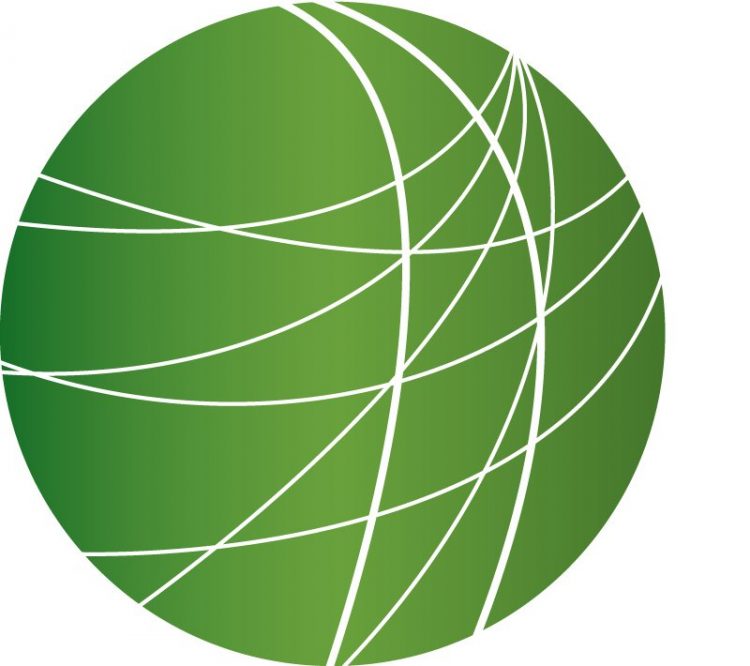 HEADLINES
Al Khawaja and 14 others to get retrial
Bahrian's Court of Cassation ordered a new trial today for 14 jailed activists, including hunger striker Abdulhadi al-Khawaja. All were convicted in a military court for their roles in last year's pro-democracy demonstrations, the new trial will be a civil one. But al Khawaja's wife says the civil system is no different than the military courts – same judges, different clothes. "So nothing will change. It's the same system. They are just buying time." There are no plans to release the activists during the legal proceedings. Al-Khawaja is on day 82 of his fast. His family claims he was sedated, restrained and force fed last week – authorities say he authorized the naso-gastric tube feeding.
Boko Haram continues violent attacks at universities and churches in Nigeria
Eleven people died in suicide attack on a police convoy in Nigeria's Taraba state today. And yesterday, sixteen people were killed at a university in northern Nigeria. Sam Olukoya reports from Lagos.
The victims were killed during Sunday worship services at the Bayero University in the northern city of Kano. The attack is believed to have been carried out by the Islamist group Boko Haram and is the second on a university campus within four days. The group is opposed to western styled education and had earlier threatened to attack schools and universities. Also Sunday, five people died during an attack on a church in the northern city of Maiduguri. The priest and four parishioners were killed in the sanctuary. Boko Haram has claimed responsibility for a spate of killings in recent months including last week's attack on newspaper offices which claimed six lives. The al Qaeda affiliated group is fighting for the imposition of Islamic rule in Nigeria. Sam Olukoya, FSRN, Lagos.
Student strike against tuition hike continues in Quebec
More than 175,000 students  Quebec are in their 12th week of a strike against the provincial government's plan to increase tuition fees by 75 percent. FSRN's Lillian Boctor has more.
Students in Montreal will take to the streets again on Monday evening, in their seventh night protest in a row. Yesterday, one of three striking student groups turned down an offer from the government to phase in the tuition increase over seven years — rather than the previous plan of 5 years. But at the rates proposed, this would actually boost the overall tuition fee increase. Last week, negotiations broke down between Quebec's Education Minister Line Beauchamp and the three student groups when the minister kicked one of them, CLASSE, out of the talks. On Sunday, CLASSE unanimously rejected the liberal government's offer. The other two student associations call the offer shocking and will give their official response later this week. With the semester almost over, protests and harsh police repression to the demonstrations continue. Lillian Boctor, FSRN.
100 dead, 100 missing after boat capsizes in India
In India's northeastern state of Assam, a  massive rescue operation is underway today after a boat with nearly 300 people on board capsized. At least 100 people died, more than 100 others are still missing.
New Delhi protesters call for journalist's release
In other news from India, hundreds  marched in New Delhi today protesting the continued detention of a journalist accused of involvement in a bomb attack on an Israeli diplomat. Bismillah Geelani reports.
More than three hundred people, including many journalists, participated in Monday's protest  near the Parliament demanding the immediate release of Mohammad Ahmad Kazmi. Kazmi is an independent journalist and has worked for India's state broadcaster Doordarshan and the Iranian news agency IRNA. Police accuse him of providing logistic support to three Iranians to carry out the car bomb attack that wounded an Israeli diplomat's wife in New Delhi earlier this year. But  protesters say he is being targeted because of his outspoken criticism of Israel and the US. Saeed Naqvi is a senior journalist. "Now they are raising the bar a little more by arresting a high profile journalist and testing how many of us can be cowed down. This is an attack on all of us." Israel blamed Iran for the attack but Iran denied any involvement. The Indian police are on the lookout for the three Iranians, but they have not implicated the Iranian government. Bismillah Geelani, FSRN, New Delhi.
Mexican journalist murdered, circumstances eerily similar to the last story she covered
And in Mexico, an investigative journalist was murdered in her home this weekend in the Gulf Coast state of Veracruz. Shannon Young reports.
Veteran reporter Regina Martínez was found dead in her bathroom on Saturday after worried neighbors alerted police that her front door had been left open all day. Authorities said her body showed evidence of blows to the face and body and that the apparent cause of death was strangulation. Martínez worked for Proceso, Mexico's most prestigious news magazine. Her reports evidenced a journalistic rigor that has become rare in Veracruz; Mexico's deadliest state for journalists. Her work often touched on issues of organized crime and government corruption. The final article penned by Regina Martinez, published the day before her death, revealed contradictions between official statements regarding the death of a local activist and those given by friends and family who found his body in a context similar to those in which the reporter was found 2 days later; apparent strangulation inside of a home with the door left open. In a telling example of the local climate of press freedom, news of Regina Martinez's murder received more prominent coverage in national and international media than in outlets based in Veracruz. Shannon Young, FSRN, Oaxaca.
FEATURES
Pakistanis challenge US drone strikes as Obama Administration defends practice
Pakistani officials are condemning a deadly US drone strike Sunday in North Waziristan that they say violated the Parliament's recent call to end such targeted attacks. Obama Administration officials continue to defend the drone program, but Pakistani and US legal experts are organizing against it, and helping civilian survivors seek justice. FSRN's Alice Ollstein has more, in Washington, D.C.
Syrian government detains thousands despite UN-backed efforts at peace
Today in Syria multiple explosions hit the northern city of Idlib as activists reported attacks in Hama, Homs and elsewhere. The violence continues, despite the presence of a small team of UN observers, who are monitoring Syria as part of a peace plan. That plan includes the release of thousands of activists who have been kept in detention. Some of those in detention have reported torture, according to Amnesty International. The organization cites the cases of three human rights activists, Hani Zitani, Abd al-Rahman Hamada and Monsour al-Omari, who they say are being held at a government base outside Damascus. For more we're joined by Radwan Ziadeh Director of the Damascus Center for Human Rights and member of the Syrian National Council. He joins us from Washington DC.
In Arizona, immigrants and indigenous people rally for human rights
Arizona has been at the forefront of recent attacks on the rights of immigrants and indigenous people. State lawmakers also recently passed legislation limiting access to reproductive healthcare. These issues prompted a rally and march for human rights in Flagstaff to coincide with this week's May Day demonstrations. FSRN's George Lavender reports.
India children union helps empower young workers
Across India, millions of children work in various industries despite child labor being officially prohibited by Indian law. Poverty drives young people to work and employers recruit the cheap labor, making the practice widespread. To assist these young workers, an NGO in Bangalore, South India helped form Asia's first working children's union called the Bhima Sangha. Now more than two decades old, the organization has been nominated for the Nobel Peace Prize this year. FSRN's Felix Gaedtke and Gayatri Parameswaran file this report.