June 13, 2012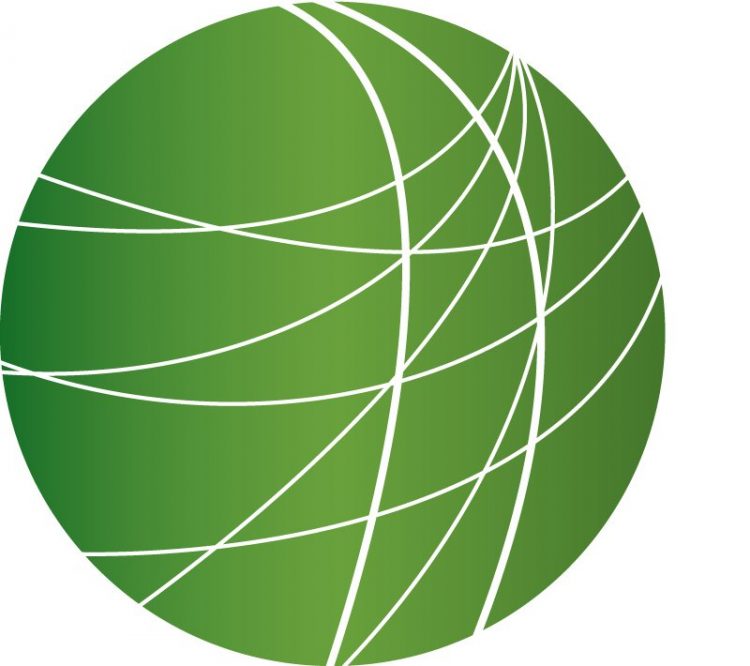 JP Morgan's Dimon defends risky trading as CEO roles on Fed Reserve boards scrutinized
Discounted taxes for Chevron in small California city leads to controversy
Activists call for international presence as violence in Myanmar continues
HEADLINES
Controversial student protest law goes to court in Canada
In the Canadian province of Quebec, a controversial law that aims to limit student protests is being challenged in court today.  FSRN's Aaron Lakoff has the story.
The provincial government of Quebec passed Law 78 in May during the third month of the largest student strike in Canadian history.  The law sets heavy fines for students attempting to picket in front of universities and colleges in the province, and also sets limits on all protests of more than 50 people. Student associations and other opponents of the Law 78 call it the "truncheon law."  They argue it is a violation of the Canadian constitution and Charter of Rights and Freedoms, which guarantees freedom of assembly.  Today is the third day of hearings at the Quebec Superior court.  Since the beginning of the student strike in February, there have been over 3000 arrests in Quebec, although few of those have been under Law 78.  Aaron Lakoff, FSRN, Montreal.
Occupy Philly protesters acquitted on Comcast sit-in charges
Occupy Philadelphia demonstrators won a major free speech victory in court yesterday against media giant Comcast.  Today, even more demonstrators hope to win a similar case against Wells Fargo Bank.  From Philadelphia, FSRN's Matthew Petrillo reports.
Back in early November, members of Occupy Philadelphia held a sit-in at Comcast Headquarters, with 9 refusing to leave.  Protesters said the multi-billion dollar media conglomerate monopolized media markets, while avoiding payment of millions in local taxes through a 10-year tax abatement.  As police arrested the demonstrators, others cheered in solidarity.  Yesterday, a municipal court judge acquitted Jeffery Rousset and six others.
"We do have a right to speak to express ourselves and to express our dissent against corporations and to challenge corporate powers."
Today, a dozen demonstrators who took part in a similar sit-in at a local Wells Fargo Bank are standing trial.  Rousset says he hopes free speech once again perseveres.  Matthew Petrillo, FSRN, Philadelphia.
Johnson & Johnson pulls support of ALEC
Johnson and Johnson has become the latest in a string of corporations and foundations to drop its financial support for the American Legislative Exchange Council.  This comes after an organized phone and petition drive by progressive groups demanding companies drop their support, calling ALEC's agenda extreme.
Obama NRC nominees face questions from Senate panel
The Senate Environment and Public Works Committee held a hearing today to question Dr.  Allison MacFarlane, President Obama's nomination to Chair the Nuclear Regulatory Commission.  While MacFarlane enjoyed general support, another Obama pick encountered resistance.  FSRN's Ness Smith-Savedoff reports.
Committee Chair Barbara Boxer had no questions for MacFarlane who she supported, however Boxer expressed very clearly that she would not be backing Kristine Svinicki's re-nomination.  Boxer called Svinicki's candor into question, saying the NRC member withheld information about her previous work on the Yucca Mountain Nuclear Waste site. Vermont Senator Bernie Sanders also expressed concern about confirming Svinicki, who he believes has a conflict of interest because of her advocacy for Nuclear Energy – not something Sanders considers to be part of the NRC mission.
"In my very strong opinion, the role of the NRC is not to represent Entergy or any other nuclear power company against Vermont, or against any other state.  It is to ensure the strongest safety standards possible at nuclear plants."
Sanders also called for NRC reform that would mandate a transparent voting process.  In their responses, both Svinicki and MacFarlane repeatedly stated the importance of keeping Americans safe from Nuclear reactors and their associated waste.  Ness Smith-Savedoff, FSRN, Washington.

Democrat wins race to fill Gabrielle Giffords House seat
Democrat Ron Barber has defeated a Republican challenger for the seat of former Representative Gabrielle Giffords in the US House.  The Arizona Congresswoman resigned her seat after being critically injured in a shooting at a public event.  Barber was an aide to Giffords, and will finish out the rest of her current term.  He will have to run again in November to keep the seat.

CA voters to get say on GM food labeling
A measure in California requiring companies to disclose on food packaging if the contents contains genetically modified crops has qualified for the ballot.  One organizer of the signature drive told USA Today that it took less than three months to collect nearly 1 million signatures.  An industry group is already mobilizing to convince voters to strike down the measure.
Despite 4th body dump, Mexican politicians avoid drug war violence issue in campaigns
The remains of another 14 dismembered bodies have been found in northern Mexico – less than a week after a similar incident and under 3 weeks from the country's presidential election.  FSRN's Shannon Young reports.
Authorities in Veracruz confirmed Tuesday the remains of 14 people were discovered in an abandoned truck along a stretch of federal highway in the northern region, which borders the state of Tamaulipas. While the press release from the Veracruz state communications office gives no explicit details about the state of the bodies, it does mention it took police 11 hours to make a determination of how many were present. This is the fourth time 14 dismembered bodies have been abandoned in a vehicle since April.  Despite these regular displays of extreme brutality in the run-up to the July 1st presidential election, the violence associated with the drug war has been an issue largely avoided by the candidates in their campaigns.  Shannon Young, FSRN, Oaxaca.
FEATURES
JP Morgan's Dimon defends risky trading as CEO roles on Fed Reserve boards scrutinized
In Washington, JP Morgan CEO Jamie Dimon came before a Senate hearing today to explain how his company lost between two and five billion dollars in a bad derivatives trade, and what needs to be done to make sure it doesn't happen again. The hearing comes as some lawmakers are pushing for more reforms, including ending the conflict of interest that can emerge when bank CEOs serve on Federal Reserve boards. Activists are also watching these developments, and some disrupted the hearing to protest the financial giant's mortgage practices. On Capitol Hill, FSRN's Alice Ollstein has more.
Discounted taxes for Chevron in small California city leads to controversy
As debate continues nationally over financial reform and regulation of large corporations, one small town south of Los Angeles is dealing with the powerful influence of a multinational oil giant. Despite facing budget shortfalls, the city of El Segundo has given Chevron a discounted tax bill. Now efforts to correct that are running into stiff resistance. FSRN's David Rosenfeld reports.
Activists call for international presence as violence in Myanmar continues
Today, the UN's top official on Myanmar arrived in the western city of Sittwe where violence among regional groups has risen after an alleged rape and murder of a Buddhist woman and retaliatory killings of Muslims. The government of Myanmar, the Southeast Asian country also known as Burma, has called a state of emergency for the northern state of Rakhine. More than 700 government soldiers are now in Sittwe and houses belonging to both Buddhists and Muslims have been burned across the city, according to Irrawadday News. Local officials said more than 8,500 are homeless and at least 21 people have been killed. Activists have put the toll higher. Following the outbreak of violence, Bangladesh has closed its border, sending back residents searching for safety. Many of them are Rohingyas, a group not recognized by the governments of Myanmar or Bangladesh and that the UN calls a persecuted stateless group. For more, we're joined by Maung Tun Khin. He is a Rohingya exile and president of the Burmese Rohingya Organisation UK. He joins us from London.
Women in Turkey fight government plans to impose restrictions on abortion
Turkey's government has proposed new restrictions on abortion which would severely restrict rights women have had for nearly 50 years. But reproductive rights advocates are fighting the measures, which they say are part of an overarching plan to impose religious values on Turkish society. This week there are signs that their voices are having an influence. FSRN's Jacob Resneck reports.