June 20, 2012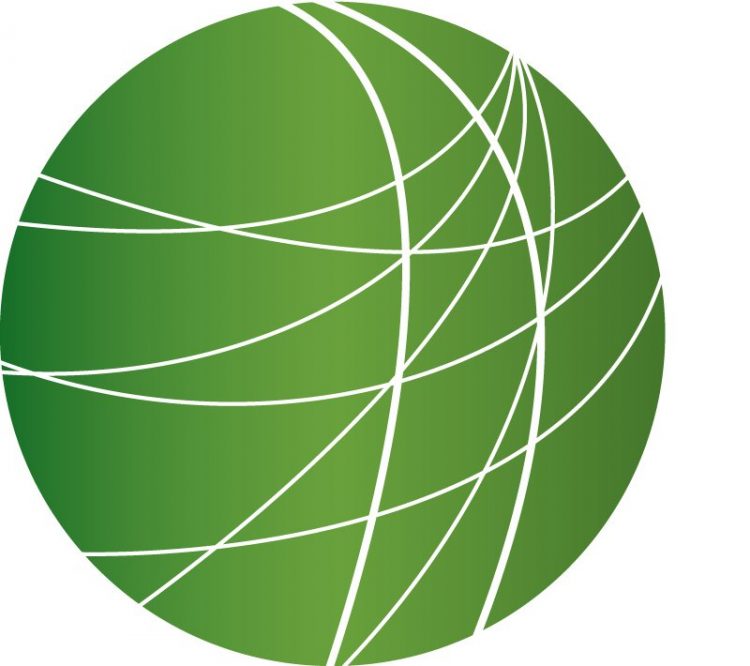 Industry broadcasters fight FCC proposal to increase transparency of political advertisements
UN development policy shows corporate influence at RIO+20 summit
Brazilian residents describe pollution, health effects from steel company
HEADLINES
Greece forms new government
After this weekend's elections and two days of negotiations by Greek political parties, the country finally has a coalition government in place. FSRN's Aris Oikanamou has an update.
Even though the right wing New Democracy party won the most votes in Sunday's election, it did not receive the clear majority needed to form the government.  After the second place leftist party, SYRIZA, refused to create a coalition, New Democracy turned to two less-popular parties to form a broad coalition government. The three parties together have 179 out of 300 seats. With that majority they hope to push through reforms required to secure a multi-billion dollar bailout.
After two days of strong negotiations, a coalition government was sworn in this afternoon with Antonis Samaras, leader of the New Democracy Party, as prime minister.  Tomorrow Greek coalition leaders will meet with European authorities in Brussels to discuss a deal for repayment of the country's massive debt. Aris Oikanamou, FSRN, Greece.

Violence between Israel and Gaza escalates
Over the past 72 hours, Israeli security forces have killed 9 Palestinians and injured 20 others, as rocket fire from Gaza onto Israel continues. FSRN's Rami Almeghari reports.

On Tuesday, Saber Altelbani from the Maghazi refugee camp in central Gaza Strip mourned his teen son Yousef, who was killed by Israeli army fire along with another friend on the Gaza-Israel border. The Israeli army said the two were attempting to plant explosive devices.
"Every day we suffer under such a siege. The occupation seems to be intentionally escalating against the Gaza Strip. Not only was my son killed, others are also being killed, especially those near the borders. They are unarmed civilians."
Drone attacks today left a teenager and three others dead.

The recent increase in Israeli strikes follows an incident Monday where alleged Gazan militants crossed into Israel from Egypt and killed a construction worker. Over the past few days, several Gaza-based armed factions fired dozens of rockets into nearby Israeli areas.
Egyptian mediation efforts are underway to contain current escalation. Rami Almeghari, FSRN, Gaza.


Mauritanian refugees in Senegal on hunger strike for better living conditions
Today is International Refugee Day.  The United Nations estimates more than 43 million people worldwide are living in situations where they have been forced to leave their homes.  One place not often spoken about in the refugee conversation is Senegal.  In the past year, a large number of Mauritanian refugees in Senegal have returned home under a voluntary repatriation program organized by the UN.  But many of those who remain have started a hunger strike, protesting living conditions in their adopted home.  FSRN's Alpha Jallow is in Dakar.

The Mauritanian refugees arrived in Senegal in early 1989 during a conflict over the border between the two countries. Black Mauritanians of Senegalese origin were attacked and killed, prompting many to seek refuge in Senegal.
But since then, the refugees say they have been living under challenging conditions in an area outside Dakar.  Maimuna Sey is the spokesperson for the Mauritanian refugees.
"We are living in a very difficult situation in Senegal.  We cannot get food to feed our children or send them to school.  We cannot get access to health care if we or our children get sick.  But the worst thing is that we are accommodated in the water logged suburbs of Dakar.  We live under terrible conditions."
In response this week, two hundred Mauritanian refugees started a hunger strike opposite UN Refugee headquarters in Dakar.  Their objective, according to Sey, is to get a national and international opinion about their plight.  Alpha Jallow, FSRN, Dakar, Senegal.
Gulf oil lease sale goes forward despite environmental lawsuit
A major Gulf of Mexico oil and gas lease sale went ahead today in New Orleans, despite a lawsuit by a group of environmental organizations.  As FSRN's Tegan Wendland reports, the suit claims not enough is known about the environmental impact of the 2010 Deepwater Horizon spill to ensure any future disaster can be mitigated.
The federal government offered about 38 million acres in the first oil and natural gas lease sale in the central Gulf of Mexico since the BP oil spill.  But a new lawsuit contends the Bureau of Ocean Energy Management has not fully addressed the risks of additional drilling to wildlife in the area.
Jacqueline Savitz is Vice President of the environmental group Oceana.  She says it's unclear whether endangered species like sea turtles, and other marine wildlife like bluefin tuna, can deal with the stress of new drilling.
"It's one thing to say in 2009 or 2010, 'we don't think there's an environmental impact from additional drilling.' But after the 200 million gallons of oil got dumped into the gulf – you've got to take that into consideration."

Savitz says there are many environmental risks associated with drilling – things like shipping, small amounts of oil in the water, drilling mud, toxic chemicals and metals.
With their lawsuit, Oceana, Defenders of Wildlife, Natural Resources Defense Council and the Center for Biological Diversity want an injunction, but Savitz says she's not surprised the suit wasn't able to halt Wednesday's sale.  A BOEM spokeswoman said the agency does not comment on pending lawsuits. Tegan Wendland, FSRN, Baton Rouge.
FEATURES
Industry broadcasters fight FCC proposal to increase transparency of political advertisements
In Washington, a proposal to increase transparency in political advertising is one step closer to becoming reality, after a congressional committee scrapped a provision that would have blocked its implementation. The Federal Communications Commission voted in April to require TV stations in major markets to disclose online who is buying political ads and how much they're paying for them. But the rule still faces several hurdles, including federal review, a lawsuit, and a petition from corporate broadcasters, who have fought financial disclosure proposals for many years. FSRN's Alice Ollstein reports.
UN development policy shows corporate influence at RIO+20 summit
Today in Brazil the RIO+20 Conference on Sustainable Development officially opened. Nearly 200 nations from around the world are gathering to discuss issues such as alternative energy, urban growth and migration, climate change and food production. The goal of the UN-backed conference is to put the world on track for a green economy and address rising poverty.
UN Secretary General Ban Ki Moon spoke today after unveiling an all-but finalized agreement ahead of the talks.
"Let us never forget that Rio+20 is about people. We must offer concrete hopes for real improvements in daily lives for the poor for women and young people, for future generations."
But activists warn that corporate lobbying groups and multinational businesses are shaping the RIO+20 agenda which threatens the focus on people and local communities.
For more we're joined from Rio by Paul de Clerck. He's Corporate Campaign Coordinator with Friends of the Earth International.
The environmental organization released a report this week that tracks corporate influence on UN policy.
To view the report Reclaim the UN from Corporate Capture from Friends of the Earth International:
http://www.foei.org/en/get-involved/take-action/reclaim-the-un-from-corporate-capture

Brazilian residents describe pollution, health effects from steel company
As delegates at the summit on Sustainable Development in Rio discuss goals and resolutions often on a broad scale, one local community located not far from where nations are meeting has been fighting a steel company in their backyard. A district in the western region of the state of Rio de Janeiro, Santa Cruz is a low-income town with a population of almost 200,000.
The effect of the steel company on the community is a tale of failed reform, pollution and intimidation. FSRN's Saki Hall reports.
UN warns of killings and displacement in Democratic Republic of Congo
Navi Pillay, the UN High Commissioner for Human Rights, is raising concerns about the safety of civilians in Democratic Republic of Congo or DRC. There the UN-backed Congolese army is fighting with the M23 movement, which the UN says is led by people accused of mass rape, massacres and recruiting child soldiers. Earlier this month, the Congolese government said they wouldn't negotiate with the rebels and the fighting is displacing tens of thousands. UN Radio's Patrick Maigua spoke with the Human Rights Commission's Rupert Colville about who these leaders are and what civilians are facing.