August 13, 2012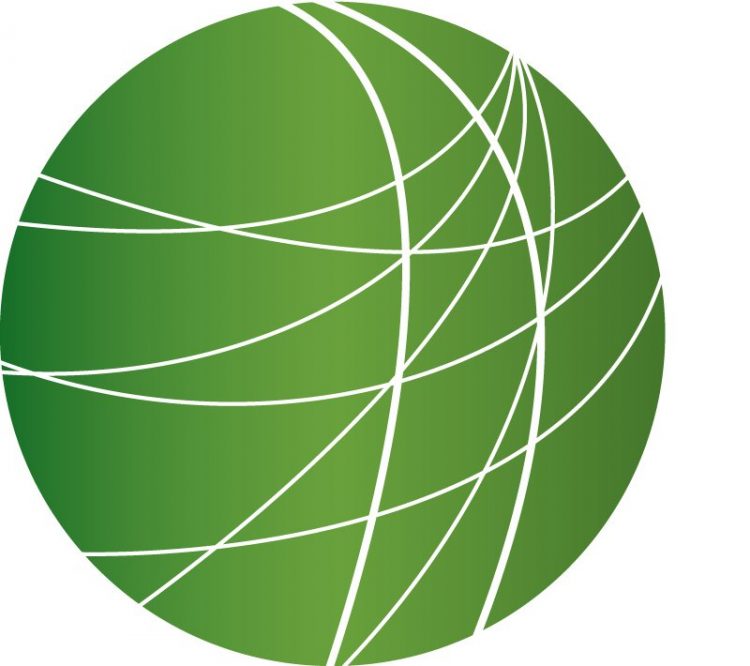 Syrian opposition calls for no-fly zone as US, allies weigh military intervention
Palestinian prisoners continue call for end to administration detention in Israel
In Wisconsin, pick of Ryan as VP candidate elicits pride, criticism
As US drought intensifies, envoy to UN signals dropping key climate change goal
HEADLINES
16,000 homeless after two  Iran earthquakes just a few minutes and a few miles apart; 300 dead
Emergency officials in Iran now say at least 306 people are dead after two earthquakes struck just minutes apart over the weekend. The 6.3 and 6.4 quakes hit less than 10 miles apart and left thousands more injured. At least 16,000 people were left homeless, many are sheltering in a stadium. Emergency officials called off search and rescue efforts yesterday, despite not even reaching as many as 20 remote villages in the quake zone.  The two quakes struck just 8 miles apart near the city of Tabriz, where al Jazeera spoke to a survivor.  "Since the first aftershock, people have been sleeping outdoors in parks. Fifty – Sixty percent of people were  in parks, and those that were brave enough stayed home. But at 2 AM there was another aftershock and I guess ninety percent of the population people escaped outdoors and now it's the second day and people  in the parks." Another 20 villages were completely flattened in East Azerbaijan province, and at least 100 more severely damaged. Iran's Red Crescent has tuned down international offers of aid, despite state media reports of a shortage of tents and emergency rations in the disaster area.
China earthquake in Uighur region of Xinjiang; no casualty info
And in China, a major earthquake hit in the autonomous Uighur region of Xinjiang province Sunday night. The 6.3 quake was in a remote and sparsely populated area, there is no word yet on casualties.
Egyptian President strips military of public policy power, fires Defense Minister
Egyptian president Mohammad Morsi fired his defense defense minister yesterday and diluted the constitutional powers of the military. The Presidential decree came a week after a deadly attack in northern Sinai killed 16 Egyptian soldiers. FSRN's Rami Almeghari reports from Cairo.
Mohammad Tantawi was deposed president Hosni Mubarak's long-standing defense minister. He was removed from his post along with his senior aid, Sami Annan. The two will continue to serve as military advisers to President Morsi. In a televised speech Sunday,  Morsi said the decision is meant to allow other capable military servicemen to take a role in the post-revolution Egypt. Morsi replaced Tantawi with Abdelfattah Alsisy, a senior yet younger army officer. The president also installed a vice-president, a post that has been empty since former President Mubarak took over in 1981. The shake up came one week after a terrorist attack in northern Sinai killed 16 Egyptian soldiers and injured seven others. Just days ago Morsi fired the chief of Egyptian Intelligence Services, Murad Mwafi. Thousands of Egyptians rallied across the country yesterday in support of Morsi's moves. Baleegh Hamdy is an agricultural engineer from the Cairo suburb of Almokatam.  "I think that those sacked have done nothing for thirty years, so I believe that new people will do better, at least at the level of security internally and externally." Morsi also updated the country's interim constiution, stripping the military's role in the legislative process. Rami Almeghari. FSRN, Cairo.
Women in India increasingly attacked with acid
Acid attacks on women are increasing in India, and warnings of more to come are sprouting up around the country. Shuriah Niazi has more.

In India's Jharkhand state yesterday, a woman was attacked with acid dafter she refused the sexual advances of two young men. The 24-year-old married woman suffered major burns on her face and body. Last week a previously unknown group called Jharkhand Mukti Sangh issued a dictate warning girls of acid attacks if they wear jeans. In Kashmir state, a group calling themselves the al-Qaeda Mujahideen posted similar threats against women in what they deem to be provocative dress. Acid attacks are not uncommon in India where women are either killed or disfigured for life for defying customs or refusing to accept the dictates of family members. The National Crime Records Bureau (NCRB) of India does not compile acid attacks separately, but estimates suggest that more than 100 women are attacked with acid every year. Shuriah Niazi, FSRN, Bophal.
Court orders Occupy Hong Kong be dismantled in two weeks
A court ordered one of the last Occupy outposts to shutter today. Occupy Hong-Kong has two weeks to move off of banking giant HSBC's land.  Occupy Hong-Kong has sustained their camp  under HSBC's headquarters for almost ten months. But barring a successful appeal, they will be evicted on August 27th.  Occupier Yiu Shing Ho was at the Court today and explained his motivation:  "I tried to do something good for Hong Kong society. And the workers work for whole life for Hong Kong, but have no money to buy  food." Occupy Hong Kong members say they will not leave voluntarily, and will come back if forcibly evicted.  And last Monday in Germany police disassembled the nine-month-old Occupy Frankfurt  encampment, refusing to allow even one symbolic tent to remain.
FEATURES
Syrian opposition calls for no-fly zone as US, allies weigh military intervention
In Syria, fighting continued today in cities across the country. Activists with the Local Coordination Committees said more than 150 people were killed Sunday, 45 in Damascus and its suburbs yesterday and today. Two Syrian journalists were among those killed over the weekend. Today, opposition fighters say they have shot down a military jet that they said was on a mission to fire on an area in the eastern province of Deir Ezzor. The government disputed that claim and instead said the jet was downed by a technical failure. Opposition leaders are calling for a no-fly zone, a move US Secretary of State Hillary Clinton said is one of several options on the table. Authorizing a no-fly zone could mark an escalation of international military involvement in the conflict. For more, we're joined by Naseer Aruri, professor emeritus of political science at the University of Massachusetts at Dartmouth and chair of the Trans-Arab Research Institute. Aruri is the author of the forthcoming book, Bitter Legacy: The US in the Middle East, from Hay Market Books.
Palestinian prisoners continue call for end to administration detention in Israel
Today the fifth wave of Palestinians left the Gaza strip to visit their family members in Israeli detention facilities. It's part of a deal negotiated with Israeli officials to end a prisoners' hunger strike. Despite the visits, some prisoners and human rights groups continue to push for better conditions and an end to administrative detention. FSRN's Ghassan Bannoura has more.
In Wisconsin, pick of Ryan as VP candidate elicits pride, criticism
Today, Mitt Romney parted on the campaign trail from his newly-appointed Vice Presidential candidate Paul Ryan. Romney was in Florida, while Wisconsin Representative Paul Ryan headed to Iowa, both key states in this year's presidential election. The day after selecting Wisconsin Representative Paul Ryan, Romney rallied Republican supporters in Ryan's home state. It was their second campaign stop as the new Romney-Ryan ticket. FSRN's Molly Stentz reports from Waukesha, Wisconsin.
As US drought intensifies, envoy to UN signals dropping key climate change goal
As the nation's drought continues to intensify, crop yields are dropping and food prices around the world are rising. The Obama Administration announced a series of steps today aimed at addressing the crisis and called on Congress to pass the long-delayed farm bill, saying its various reforms will bring relief. But environmentalists say the policies in the new farm bill will exacerbate climate change and drought, by promoting greenhouse-gas heavy meat production, the destruction of wildlife habitat and the widespread use of biofuels. Advocates are also blasting the US climate envoy to the UN for recent remarks signaling the abandonment of a key goal scientists have been calling for since the 1980s. FSRN's Alice Ollstein has more, in Washington, D.C.
Mumia Abu Jamal Commentary: Children of the Wind
On Sunday, London wrapped up this summer's Olympic games with a flashy closing ceremony. But amid the hype there were important gains for some of the athletes who shared the world stage. Mumia Abu Jamal has this commentary.