August 7, 2012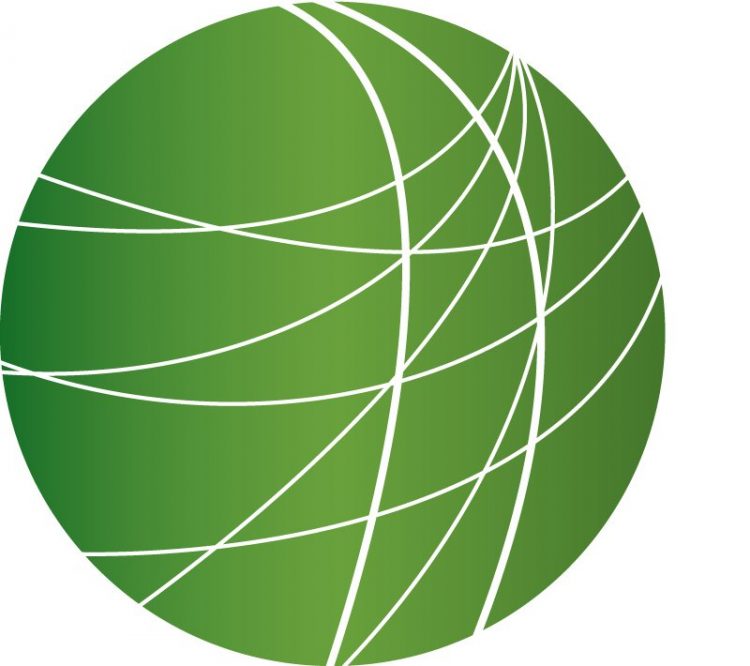 As Sikhs cope with Wisconsin temple massacre, online activity links killer to white power movement
Investigations continue into Joplin, Missouri mosque burning
Obama signs new law to help military contamination victims, restrict protests at military funerals
HEADLINES
Battle for Aleppo rages on; Iran restates support for Syrian government
In Syria, thousands more fled Aleppo today as fighting between the air and the ground, the military and the opposition raged. Al Jazeera's Andrew Simmons describes the scene about 25 miles from Aleppo. "We were in Aleppo Province 40 kilometers from the city when shells starting crashing down in the surrounding villages of a town that's virtually destroyed." Simmons says a car filled with distraught villagers came screeching by. "We followed that vehicle to a hospital, if you could call it a hospital, they did their level best, but frankly it wasn't enough. As we arrived we saw the child, only two years of age. They were desperately trying to revive him .. they didn't. He lived to die about an hour later." As the fighting raged in and around Aleppo, in Damascus a senior Iranian official paid a surprise visit  to President Bashar al-Assad. Saeed Jalili reiterated Iranian support for the Syrian government, and said Tehran is doing all it can to ensure that 48 Iranians kidnapped in Syria over the weekend are freed.
Texas set to execute man with IQ of 61
Barring a last minute stay from the US Supreme Court, this evening the state of Texas will execute a mentally disabled man  convicted of a 1992 murder.  In 2002, the Supreme Court said executing QUOTE  "mentally retarded criminals" is cruel and unusual punishment, but it left it to states to define mental retardation. The common standard is 70. Marvin Wilson's is 61. But Texas uses doesn't use IQ scores, they use criteria based on a  Steinbeck character – Of Mice and Men's Lennie Small. Steinbeck's son issued a statement today opposing Wilson's execution, saying his father's Nobel Prize winning work was "about the human condition," and not meant to be used to "diagnose a medical condition."
250,000 flee floods in Philippines
Flood water has forced more than a quarter of a million people from their homes in Manila where more than a third of the city is underwater as another storm batters the Philippine capital. Madonna Virola is there.
It's no work, no classes today due to incessant heavy rains that continue to batter Manila and adjacent provinces. Waist-deep flood water has stranded people overnight while thousand of others are trapped in their homes. According to the National Disaster Risk Reduction and Management Council, the monsoon triggered a landslide in Quezon City today killing at least 9 people, including 3 children. At least 9 people, including 3 children, were killed due to the southwest monsoon that triggered a landslide in Quezon City, according to the National Disaster Risk Reduction and Management Council. Tens of thousands of people have been evacuated by government forces, especially those in danger zones. power has been cut off in some parts of manila. yesterday, the state weather bureau known as the Philippine Atmospheric Geophysical and Astronomical Services Administration declared a red alert after nearby dams and rivers overflowed. It said the heavy rains would continue until Thursday. Following last week's typhoon Saola and the monsoon rain that started on Sunday, enhanced by storm Haikui 300 km northeast of Taiwan, the national disaster council has placed the total death toll at 53. Damage to property and agriculture has been estimated at nearly 10 million US dollars. Residents here are afraid, remembering the of such fear a similar deluge the unexpected 2009 typhoon that killed hundreds of people. Madonna Virola, FSRN, Manila.
19 dead  in church attack in Nigeria; Boko Harem demands Christian president convert or quit
19 Christians were killed in another attack on a Nigerian church last night, as sectarian violence in the  country's north continues to grow.  Sam Olukoya reports from Lagos.
The incident occurred on Monday night in Okene town in north central Nigeria. Three armed men shot at church members who had gathered for bible study. The incident is the latest in a chain of such deadly attacks targeting Christians in Northern Nigeria. Similar attacks have also occurred in the central part of the country which forms a dividing line between the predominantly Muslim north and the Christian south. Boko Haram  has claimed responsibility for most of the attacks on Nigerian churches. One of the Islamist sect's key demands is the introduction of Sharia law in Nigeria. Last weekend, the group made another demand. The group says they will only stop these violent attacks when President Goodluck Jonathan, who is Christian,  either converts to Islam or resigns his post. Presidential spokesperson Reuben Abati responded, saying the president would neither step down nor convert. Boko Haram's violent acts contribute to the escalating sectarian tension in Nigeria. Sam Olukoya FSRN, Lagos.
Chevron refinery fire spews toxic smoke across California communities
Chevron has shuttered the No. 4 Unit at its Richmond refinery after an enormous fire yesterday. Thousands of nearby residents were told to seek shelter inside their homes with doors and windows closed. Health officials lifted the shelter order shortly before midnight, when the fire was contained. The blaze created huge plumes of potentially toxic smoke. Greg Karras, a senior scientist at the environmental justice group Communities for a Better Environment described the chemical composition of the smoke. "Hydrocarbons, a whole slew of toxic sulfur compounds, nitrogen compounds, particulate matter – which is toxic soot – and lots of trace toxics. The sulfur compounds in particular are consistent with symptoms that we've been hearing from our members."
FEATURES
As Sikhs cope with Wisconsin temple massacre, online activity links killer to white power movement
More details are emerging about the man who carried out a mass shooting at the Sikh temple near Milwaukee, Wisconsin. Wade Michael Page posted more than 200 messages on white supremacist websites during the last two years, according to the AP, sometimes urging others to be more active in the movement. People who met or knew Wade described him as a loner. He worked in psychological operations in the US Army, but officials demoted and discharged him in 1998. Under the conditions of his discharge, he was still able to legally obtain firearms.  According to the LA Times, an anonymous federal official said some investigators had known about Wade's links to extremist groups. A man who served with Wade in the Army said he had communicated racist sentiments. Vigils have been taking place across the country. At a memorial at a Brookfield, Wisconsin Sikh temple Monday night, members of the community gathered to pray for those killed and injured. A number of non-Sikhs attended, including Wisconsin Governor Scott Walker. Several who were wounded in the shooting, including a police officer, are still recovering from critical  injuries. Dr. Kulwant Singh Dhaliwal, a leader in the Oak Creek temple, told the local NBC affiliate that they are coping with the support of the larger community.
DHALIWAL: "First of all, the immediate members of the family are helping the families with any help they need, whether it's staying with them or giving them words of comfort, giving them food, or any other needs that they have. And then, we also have the support of the community very much, you saw there was a vigil in Milwaukee and yesterday there was a  service in the evening at the Brookfield Gurdwara whether the whole community, the Sikhs, the Hindu brothers, the Christian brothers, they all came and shared the grief with us and the grief that is shared is halved."
As Sikhs and other communities are continuing to react to the shooting, some are trying to raise awareness about hate crimes committed against members of this religion. FSRN's Danny Wood spoke to Kavneet Singh, managing director of the Sikh American Legal Defense and Education Fund, known as SALDEF, about the tragedy and religious intolerance.
Investigations continue into Joplin, Missouri mosque burning
Federal authorities are continuing to investigate the burning of a mosque in Missouri that destroyed the house of worship for Muslims in the small community of Joplin. On Monday morning, according to the FBI, the fire hit the vacant building around 4:00 AM. No one was injured, but the mosque was completely destroyed. It's the second time this summer that the Joplin mosque was hit by fire. Authorities determined a fire at the Islamic center in July was arson but no one was arrested at the time. For more we're joined by Faizan Syed, executive director for the Council on American Islamic Relations in St. Louis, Missouri.
Obama signs new law to help military contamination victims, restrict protests at military funerals
A new federal law aims to address the health impacts at a Marine base and govern how protests can take place at military funerals. The bill, signed by the President Monday, restricts protests at military funerals, requiring groups to stay at least 300 feet away, and bars demonstrations two hours before or after a service. The law is aimed at the controversial actions of the Westboro Baptist Church, whose extreme anti-gay views expressed at military funerals around the country were upheld by the Supreme Court last year as protected speech. Though this new law goes against that ruling, and will likely invite a First Amendment lawsuit, the President said the sanctity of military funerals takes precedence.
OBAMA: "Obviously we all defend our Constitution and the First Amendment and free speech, but we also believe that when men and women die in the service of their country and are laid to rest, it should be done with the utmost honor and respect."
Free speech advocates have expressed concern that the law would also suppress counter-protests, such as recent demonstrations in Texas and Missouri in July where groups formed a human wall to shield military funeral mourners from the signs and chants of the Westboro Baptist Church. The bill's other provisions seek to address the health needs of the hundreds of thousands of people exposed over several decades to contaminated water at the Camp Lejeune marine base in Jacksonville, North Carolina. FSRN's Alice Ollstein has more.
Republicans stop measure to help protect coal miners from black lung disease
Miners in the US continue to struggle with the effects of black lung disease, or coal workers' pneumoconiosis, caused by breathing in coal dust. It's killed tens of thousands, and even though it's a preventable disease, it's once again on the rise. A bill in Congress would have strengthened labor protections for miners but some lawmakers have blocked it.  Dan Heyman with Public News Service reports on one West Virginia lawmaker, Congressmember David McKinley, who joined other Republicans in blocking implementation of stronger black lung protections.