September 11, 2012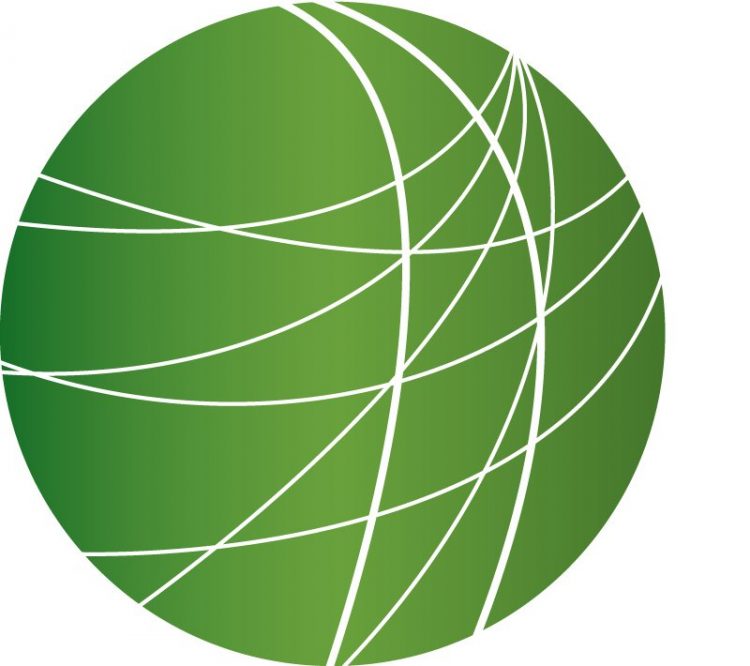 Peace activists from the US and Mexico push for drug policy reform in Washington DC
Health coverage for 9/11 responders expands to cancer, but funding still in question
Chicago teacher strike prompts debate on school reform, testing, role of charter schools
HEADLINES
September 11th commemoration at Ground Zero
Memorial services  across the United States today mark the 11th anniversary of the September 11th attacks. Matthew Petrillo was at Ground Zero.
Nearly 3,000 people died here 11 years ago today. Their names were read to thousands at the site of the September 11 Memorial  Plaza at Ground Zero. Readings of the names began this morning and  were broken by six moments of silence. Four to reflect the moments of impact of the four planes and two to reflect when each World Trade Center Tower fell. "And to my uncles, you guys were great fathers, great sons, great brothers and great uncles. Our families miss you very much and love you very much. Until we meet again. " Matthew Petrillo, FSRN, New York.
Memorial Museum back on track; no more public money to fund construction
Yesterday, a financial dispute was settled that will allow the privately funded construction of a seven story subterranean memorial at the site. Once finished, it will cost $ 60 million a year to run. Stay tuned, we'll bring you more 9-11 news later in the program.
Johannesburg platinum mine strike continues; expands to other mines
In South Africa, another back-to-work deadline for striking miners near Johannesburg has come and gone.  Thousands  at the Marikana platinum mine owned by UK-based Lonmin are still on strike and company officials say 40,000 jobs are at stake. S. Sohadi is a striking miner. "If that is what we are waiting for, they can come and fire us. After that t hey can take their stuff  back to London, they have no right to be here." Another 15,000 miners are now striking at the nearby Goldfield mine, as have miners at the Impala mine. Former African National Congress youth leader Julius Malema rallied strikers today, calling for a nationwide work stoppage.
PKK-Turkey struggle has killed 40,000
In Turkey, 44 journalists were in court today, charged with alleged ties to the banned Kurdistan Workers Party – known as the P-K-K. This comes as clashes between the military and P-K-K continue to escalate,  with recent months being some of the bloodiest in more than a decade.  Jacob Resneck reports from Istanbul.
About 40,000 people have been killed in the fighting between the Turkish military and Kurdish militants since the rebellion started in 1984. "People have to stop pretending that this isn't going on. More people have been killed in the past year than have been in any year since the PKK leader Ocalan was captured in 1999." That's Hugh Pope of the International Crisis Group whose report today calls on the Turkish government to recognize that it must give equal rights to its sizable Kurdish minority, who seek mother language education, decentralization and political representation. But according to Pope, the government continues to criminalize legitimate dissent. Activists, trade unionists and most recently professional journalists have been swept up in the dragnet in a series of trials ongoing now.The ICG calls on the Turkish government to engage with Kurdish politicians to find a political solution that will ultimately sideline the violent hardliners within the Kurdish movement. Jacob Resneck, FSRN, Istanbul.
UN says Syrian military killing kids indiscriminately; Homs health care in crisis
As violence in Syria continues, the UN Special  Representative for Children in Armed Conflict told the Human Rights Council today there is evidence that Syrian armed forces are indiscriminately targeting children. And the World Health Organization said that access to medical care in Homs has reached a crisis point.  "At least 50% of the medical doctors have left Homs. It has been reported to WHO that there are only three surgeons in the whole of the Governorate. The Homs branch of the Syrian Red Crescent Society used to have 27 physicians employed in their polyclinics. Presently only 4 of the 27 physicians continue to report for duty." In Homs alone, the WHO estimates more than  550,000 people are  in need of humanitarian assistance.
Somalia's President-elect a political newcomer
For the first time since the outbreak of civil war in 1991, Somalia's  parliament  elected a new president yesterday. Mohamed Sheikh Nor reports from Mogadishu.
President-elect Hassan Sheikh Mohamud won during the third round of elections, defeating incumbent President Sharif Sheikh Ahmed by a margin of over 70% of all votes cast. President-elect Hassan Sheikh is a new politician, having formed the new Peace and Development political party in 2010. He also helped form the Somali Institute of Management and Administration Development that aims to rebuild the war torn nation. Mohamud becomes the first president of the first permanent government in Somalia since 1991. The UN-backed road map peace process led to the end of the transitional governments in Somalia, and last month Somali leaders signed on to an interim constitution, broadening rights for Somali citizens. Mohamed Sheikh Nor, FSRN, Mogadishu.
FEATURES
Peace activists from the US and Mexico push for drug policy reform in Washington DC
Activists from the US and Mexico are in Washington DC after a multi-city journey across the country to bring attention to the human cost of US drug policy in Mexico.  The Caravan for Peace is lead by poet and father Javier Sicilia, along with others whose family members were killed by drug war violence. In DC, the caravan is holding marches, panel discussions, and meeting with lawmakers and congressional committees today and tomorrow. They aim to use their firsthand accounts of struggle and loss to sway the officials who set policy and the taxpayers who fund it. On Capitol Hill, FSRN's Alice Ollstein has more.
Health coverage for 9/11 responders expands to cancer, but funding still in question
In the hours, days, and months following the September 11th terrorist attacks, thousands of first-responders and workers took part in the recovery efforts and removal of debris in lower Manhattan. Many were exposed to harmful chemicals, such as benzene, petroleum, asbestos, dioxin and other toxic substances. Federal officials in Washington and New York downplayed the dangers of working at the site and, according to government documents and whistleblowers, concealed or misrepresented information that could have spared thousands from exposure. In 2010, after mounting pressure, lawmakers passed the Zadroga 9/11 Health and Compensation Act, but only after funding was decreased. Cancer was also excluded from the list of illnesses. That changed Monday, when The National Institute for Occupational Safety and Health said some 50 types of cancer would be covered for monitoring and treatment by the program. For more we're joined by Captain Michael McPhillips. He worked in lower Manhattan and was later diagnosed with emphysema and other illnesses. He is the director of social services and benefits with the FealGood Foundation, an advocacy organization that aids workers from 9/11. He joins us from New York.
More on the FealGood Foundation: http://www.fealgoodfoundation.com/index.html
For a list of the cancers covered under the new plan from the National Institute for Occupational Safety and Health: http://www.cdc.gov/niosh/topics/wtc/stac/cancer.html
Chicago teacher strike prompts debate on school reform, testing, role of charter schools
Today, teachers in Chicago entered their second day of a strike. Negotiations are continuing but the Chicago Teacher's union says it's not willing to compromise on compensation, job security, classroom conditions, and policies that link teacher evaluations to student test scores. FSRN's Jaisal Noor brings us more from Chicago.
Hindu refugees flee across border to India, citing persecution in Pakistan
For years in South Asia, national borders, religion and local politics have made for tense relations – especially between Pakistan and India. Now hundreds of Hindu families are leaving their homes in Pakistan to settle in India. Many of them arrived on pilgrimage visas in the past few weeks and are demanding Indian citizenship. They say they are being persecuted on religious grounds in Pakistan and the situation isn't safe.  Their flight has brought renewed focus on the safety of minorities living in Pakistan, but the families also face an uncertain future in India. FSRN's Bismillah Geelani reports from New Delhi.