September 5, 2012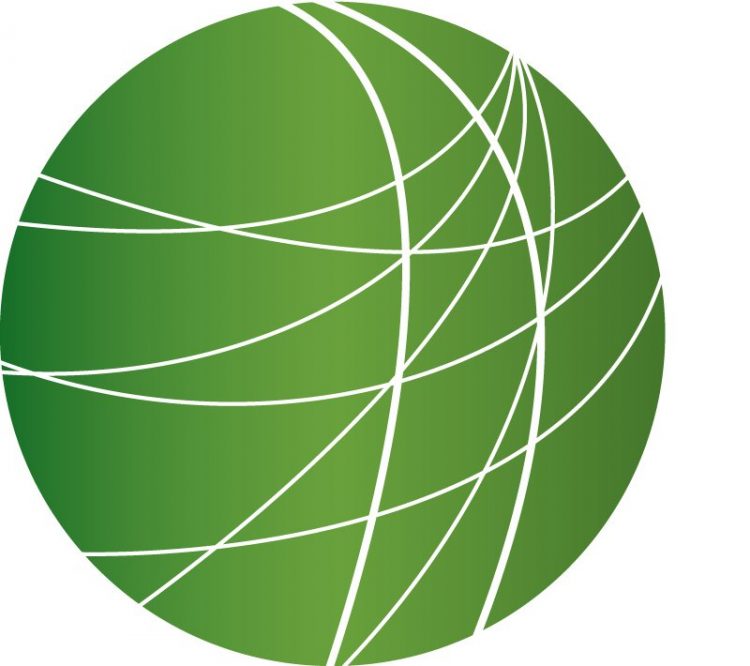 Undocumented activists call for action on immigration at DNC
As Democrats highlight education reform, teachers cite consequences inside classroom
Community groups in Charlotte point to Bank of America's role in housing crisis, DNC
California gun law sparks debate in effort to close loophole
HEADLINES
Quebec Liberal Party voted from power after student elections
After months of student protests in Quebec voters have put the incumbent Liberal Party leader out of office. It was the largest voter turn-out in 14 years, and ended with a shooting at the winning candidate's victory party. FSRN's Stefanie Clermont reports from Montreal.
Voters chose Parti Quebecois's Pauline Marois to take the place of Jean Charest as Prime Minister.
Charest was defeated in his own district after introducing a controversial post-secondary education tuition hike last year. Months of massive student protests followed. As the strike transformed into a social movement, Marois and the Parti Quebecois sided with the students, wearing the symbolic red square and stating during the electoral campaign that her party would cancel the across-the-board hike within 100 days.
Marois is the first woman to lead the province. Her party's general platform is focused on the independence of Quebec from Canada, and she stressed that goal in her acceptance speech last night. At that event, an armed man entered, killed one person, and injured another. The shooting is widely being considered a political act. Stefanie Clermont, FSRN, Montreal.
Activists: UN climate pre-meeting not ambitious enough
Preliminary UN climate talks came to a close today in Bangkok.  And many analysts says the summit has set the world on a path to do nothing more to battle climate change this decade.  But UN officials say delegates made "concrete progress" in laying groundwork for the main climate convention in Doha, Qatar at the end of November.  The larger goal there is to establish a second commitment period for the Kyoto Protocol, which expires later this year.  But the Union of Concerned Scientists' Alden Meyer says that doesn't go far enough considering the projections for global temperature increases.
"We're on track to at least 3 degrees and possibly more, based on the current commitments that are on the table. So that's just the context. What we need in Doha is three things: we need action, we need ambition, and we need accountability."
A small group of environmental and human rights activists protested outside the meeting, calling on the US and other rich countries to pay reparations for their damage to the climate.
Fireworks factory explosions kill 40 in India
A massive fire this morning at a fireworks manufacturing factory in southern India has left dozens dead and scores of others wounded. FSRN's Bismillah Geelani reports.
The police say the fire broke out when the workers were mixing chemicals for fancy fireworks intended for the upcoming Hindu festival Diwali. The fire spread quickly through the stockpile of fireworks stored at the factory, triggering a series of blasts. At least 40 have died and more than 60 are injured, some of them critically.
The town of Sivakasi is the hub of the fireworks industry in India. A large part of their product is consumed domestically, while the rest is exported to other Asian countries, Europe, Africa and the United States. The factories are often accused of violating fire safety norms and have been criticized in the past for employing child labor.  Bismillah Geelnai, FSRN, New Delhi.
US Justice Department accuses BP of corporate recklessness in Gulf spill
The United States Department of Justice has filed a memo with the New Orleans Federal court accusing BP of "corporate recklessness" during the Deepwater Horizon oil spill.  This means BP settlement responsibilities could top $20 billion.  FSRN's Zoe Sullivan has more from New Orleans.
The Financial Times estimates that if BP is found guilty of gross negligence in the 2010 disaster, as alleged by the Justice Department, the firm will be subject to Clean Water Act fines of up to $21 billion. Other violations could push that even higher.
This comes just a week after Hurricane Isaac stirred up the Gulf's waters, spreading tar balls and "mats" along Gulf Coast beaches and wetlands. Officials with the Louisiana's Department of Wildlife and Fisheries have closed beaches and banned some fishing. Tests are underway to determine if the oil is from the Deepwater Horizon spill. Zoe Sullivan, FSRN, New Orleans.
Vallejo, CA residents protest police shooting
Community leaders and residents of Vallejo, California rallied in front of police headquarters Tuesday to support the family of a man shot by police.  The incident comes after a string of four fatal shootings by local officers beginning last spring.  FSRN's Karin Argoud reports:
Crowd: "What do we want?  Justice! When do we want it?  Now!"
The mother of Mario Romero, the 23 year old man killed by police last Sunday, wants answers.

"Why did you brutally kill my son?"

Surrounded by family, Cynthia Romero stood shaking on the steps of the Vallejo Police Department.  She spoke to more than 250 demonstrators, protesting what they called a wrongful shooting.  Romero disputed the police version of the incident that officers opened fire when her son got out of his car and reached for a gun.
"All these lies have been told.  I just want the record straight."
Police said Romero was carrying an Airsoft replica gun that fires plastic pellets.  The Romero family is calling for justice and wants to bring their case to the mayor.  Karin Argoud, FSRN, Vallejo.
FEATURES
Undocumented activists call for action on immigration at DNC
Tonight at the Democratic National Convention, former President Bill Clinton and Massachusetts Senate Candidate Elizabeth Warren are scheduled to address delegates. As Democrats court the increasingly important Latino vote, undocumented activists took to the streets outside the convention center, hoping that an act of civil disobedience would call attention to the gap between the president's rhetoric and his record. FSRN's Alice Ollstein reports from Charlotte, North Carolina.
As Democrats highlight education reform, teachers cite consequences inside classroom
One of the issues prominently featured at this week's Democratic Convention is education.
Massachusetts Governor Deval Patrick praised Obama administration policies for helping to turn around a Boston elementary school, which had been regarded as one of the worst in the city.
"Today, thanks to a host of new tools, many enacted with the help of the Obama administration, Orchard Gardens is turning itself around. Teaching standards and accountabilities are higher. The school day is longer and filled with experiential learning, art, exercise and music."
But the example of Orchard Gardens and the Obama Administration's Race to The Top program has sparked controversy. According to the Boston Teachers Union, 50 percent of the teachers were forced out even though the school had had a high turnover of principals, at least six since it opened.
Chicago Mayor Rahm Emanuel, who is a former chief of staff for President Obama, also promoted the White House's Race to the Top program, which critics say puts too much emphasis on test scores.
"And in those first few months, the president worked to put accountability into our children's schools with Race to the Top, so that every child has an education that measures up to their full potential. He was willing to demand change and embrace reform."

Emanuel's speech comes as the Chicago school system faces a possible teachers strike and partial shut-down of city schools after officials enacted several unpopular measures in the new school year.
For more, we're joined by Xian Barrett. He's a high school teacher at Gage Park High School in Chicago and one of the co-founders of the caucus rank and file educators. He joins us from his classroom at Gage High.
Community groups in Charlotte point to Bank of America's role in housing crisis, DNC
Today, officials at the Democratic Convention said President Obama's acceptance speech Thursday would be moved to a new location, citing the possibility of bad weather. He had been scheduled to speak at an outdoor stadium in Charlotte named for a corporate sponsor with a troubled image with many Americans: Bank of America.
The financial giant's lending practices contributed to the housing crisis and it settled with the federal government earlier this year. As part of the agreement, the bank is required to provide some relief to mortgage holders. It also has its headquarters in Charlotte and local groups are drawing attention to the effect of the housing crisis on North Carolina residents and what they say is the Obama Administration's ineffective response.
For more we're joined by Pat McCoy, the director of the community group Action NC.

California gun law sparks debate in effort to close loophole
The Democratic Party platform calls for the reinstatement of the assaults weapons ban, which expired in 2004, and for strengthening the background check system, noting what it describes as "the terrible consequence of gun violence."
The Party adopted the text as a recent spate of mass shootings around the country have once again stirred debate about how to halt epidemic levels of gun violence. In California, a state senator recently introduced a bill to close what he called a loophole to get around the state's assault weapon ban. But as FSRN's Max Pringle reports, that has sparked strong reactions on all sides.