October 31, 2012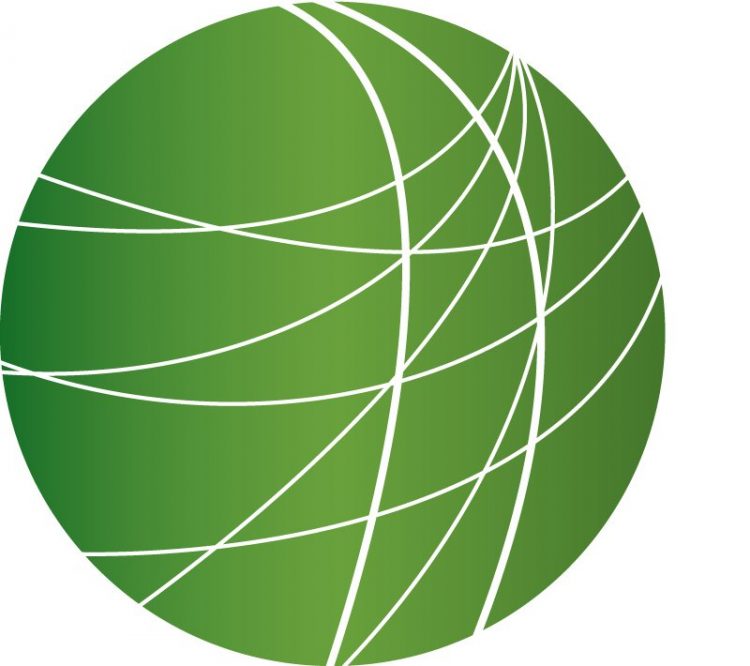 As East Coast begins recovery from Hurricane Sandy, disaster response becomes issue in presidential election for some voters
Progressives call for strategic vote in close states ahead of presidential election
Unions say California's Proposition 32 would erode power as state seeks disclosure of outside money
HEADLINES
Sandy continues to bring severe weather to inland US
In the wake of powerful storm Sandy, power outages are effecting residents from North Carolina, north through New England and as far west as Michigan.  More than six million households are without electricity, according to the latest stats from the Department of Energy.  Sandy has now weakened to a low pressure system over western Pennsylvania, but it continues to wreak havoc on several states.  West Virginia has seen heavy snow fall.  The snow has caused several deaths, including a candidate for the state legislature, who was killed by a falling limb.  The number of dead from Sandy continues to rise – more than 60 according Wednesday afternoon reports.  Deaths in the Caribbean have topped 70.
Eurozone unemployment at all-time high
Overall unemployment in the Eurozone has reached the highest point in its history.  Statistics released today from the European Union show that 11.6 percent of people in the zone are unemployed.  From Madrid, FSRN's Robert Downs reports.
There are more unemployed people in the Eurozone than ever before. But those 18.5 million people without jobs aren´t spread equally around the continent.  A few countries – mainly Spain and Greece – far surpass their European neighbors. Here in Spain, the unemployment rate is more than 25 percent, with more than half of country's youth out of work. Greece is in a similar situation. The jobless rate also rose in Germany for the first time in three years, according to the country´s Federal Labor Agency. That said, the seasonally-adjusted rate is still below 6 percent, which stands in stark contrast to other European countries.These statistics come at a period of calm in Europe.  For the past few months investors have speculated over the possibility of a full sovereign bailout in Spain.  But interest rates on Spanish debt have fallen to a manageable level, and Prime Minister Mariano Rajoy has maintained that a bailout is not necessary. That's not the case in Greece, which is being forced to enact further austerity measures, as it´s set to receive another 40 billion dollar bailout. To protest, the country´s largest unions have called for a 48-hour strike next week.  A general strike in Spain is scheduled for November 14.  Robert Downs, FSRN, Madrid.
NGOs urge Eurozone to change import policy towards Israeli settlements
In other Eurozone news, a coalition of NGOs under the name Federation of Human Rights is urging European lawmakers to place restrictions on imports from Israeli settlements.  The group concludes in a new report that Europe is playing an economic role in maintaining the illegal settlements, and is importing more from these settlements than from Palestinians.  NGOs are pushing for the EU to stop the imports.  Or a minimum, change EU trade law to ban goods from settlements from being labeled as "Made in Israel" because "under international law, settlements are not part of the State."
Preparations continue for military operation against Islamists in Mali
The movement towards international intervention in northern Mali continues this week.  Officials from the African Union, the West African Economic Bloc – ECOWAS, the EU and the UN are meeting in the Malian capital Bamako to devise a strategic plan.  On Monday, US Secretary of State Hillary Clinton was in Mali's northern neighbor Algeria, trying to rally support for military operation to stem the influence of Islamists who have taken over the region.  Algerian President Abdelaziz Boutaflika had been reticent to support non-diplomatic options, but shifted tone after meeting with Clinton, who praised Boutaflika's knowledge of the region.
"As to the many complicated factors that have to be addressed to deal with the internal insecurity in Mali and the terrorist and drug trafficking threat."
France 24 reports Boutaflika would support intervention from African troops only, as long as his military is not directly involved.
Cases of White Nose Syndrome in bats expected to flare again this winter
And finally, a loosely Halloween – and weather – themed story.  With the coming cold of winter, wildlife officials are once again expecting to see a flare up of White Nose Syndrome in North American bats.  The Syndrome first appeared in eastern New York in 2006.  The disease causes a white fungus to appear on the bat's nose, wings, ears or tail.  It's spread from bat to bat, and it's suspected that humans can also transport the fungus.  Gabrielle Graeter, biologist with the North Carolina Wildlife Resources Commission, says the spread is made more prominent as greater numbers of bats seek shelter in caves during the winter.
"They're just sitting ducks.  Their bodies are shut down.  Their immune system is shut down to some degree and they're sitting there, vulnerable.  They're cold and the fungus just gets a chance to grow all over them."
Surveys find 5.5 million cave-dwelling bats have already been killed by the disease.  The US Forest service has closed hundreds of caves and abandoned mines to human traffic in the West, trying to prevent the spread of the fungus.
FEATURES
As East Coast begins recovery from Hurricane Sandy, disaster response becomes issue in presidential election for some voters
Residents across the US East Coast began a slow recovery from the devastation of Hurricane Sandy today, even as some areas remained flooded, millions were without power and transportation was disrupted in major metropolitan areas. More than 60 people were killed by the storm in the US, according to the AP. In Maryland, Connecticut, Pennsylvania, Delaware and elsewhere along the coast, flooding and power outages continue to affect communities. President Barack Obama toured New Jersey's battered coastline this afternoon, with Governor Chris Christie. National Guard troops continued to conduct search and rescue in the area. Across the Hudson River in New York, most bridges reopened and some bus service resumed, but the subway system remained closed after heavy flooding. New York Mayor Michael Bloomberg said it would still take days to recover from the extensive damage.
"Many people's lives were turned upside down by the storm and you have my word everyone in the city government at every level is working 24-hours a day to get the city back on track, including working with MTA and Con Ed to meet the two biggest challenges that we face, mass transit and electric power."
Bloomberg said nearly 700,000 residents in the New York area still did not have electricity. The group River Keeper is urging residents to avoid flooded areas due to pollution. During the storm, River Keeper monitored the Hudson River and New York Harbor and is warning of contamination from leaking fuel tanks, sewage overflows and other toxic sources that could pose a danger to the public. With just six days to go until the election, voters are watching how the candidates respond to a national natural disaster. FSRN's Alice Ollstein reports.
Progressives call for strategic vote in close states ahead of presidential election
The dominant two-party system in the US has long posed a dilemma for voters dissatisfied with the narrow choice on the ballot. Some progressive advocates are backing a voting strategy in which voters in closely contested states cast ballots for the Obama/Biden ticket, but those in so-called safe states vote for third-party candidates in order to protest policies of both Democrats and Republicans and push for more choice in the ballot. The proposal, put forth from RootsAction.org also calls into question the structure of the US electoral system and highlights calls for reform. For more, we're joined by Frances Fox Piven. She's on the faculty of the Graduate Center of the City University of New York. She is the author of many books, including Challenging Authority: How Ordinary People Change America and Who's Afraid of Frances Fox Piven?: The Essential Writings of the Professor Glenn Beck Loves to Hate.
Unions say California's Proposition 32 would erode power as state seeks disclosure of outside money
In California, voters will decide next week on 11 statewide propositions. One of them, Proposition 32, would ban corporations and unions from using payroll deductions for political purposes. It's proved controversial. Unions say it's a stealth campaign to limit their influence and, recently, the measure drew a last-minute infusion of cash from outside the state from a secret funder. California is now suing to require the Arizona non-profit to reveal its donors. FSRN's Max Pringle reports.
In Nigeria, residents see high stakes in Romney, Obama race
People around the world are watching the US presidential race closely in the final days before voting. And that's the case in Africa, even though the continent received little mention when President Barack Obama and his Republican challenger Mitt Romney debated foreign policy in their final confrontation. In Nigeria, Africa's leading oil exporter, some people are looking at both candidates for signs of US foreign policy towards Africa. They say the US has strategic economic and security interests there and the candidates positions could affect millions of residents. FSRN's Sam Olukoya reports from Lagos.