November 28, 2012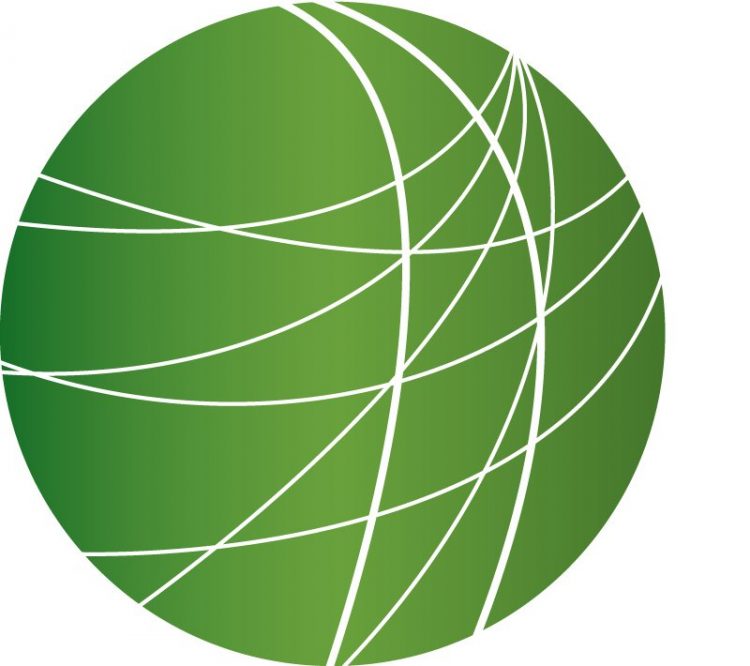 US opens millions of acres in Gulf of Mexico to deepwater drilling as EPA suspends new BP contracts
Protesters at GM's Detroit headquarters call on auto company to address injured workers at Colombian plant
LGBT activists in Russia raise concerns about anti-gay measures
HEADLINES
"Fiscal Cliff" rhetoric heightens as Obama appeals to Americans to speak out
As the political showdown over the so-called "fiscal cliff" continues in Washington, labor and human rights leaders are in the Capital today telling Congress to leave the Social Security, Medicare, and Medicaid programs off the chopping block.  Steve Weiss is a Medicare and Medicaid recipient from Oregon.

"We're going to see what the president is made of, because he's got to make some decisions here.  I'd say the Democrats have a mandate in Congress to do the right thing and take the high road – and do what's fair and equitable and, I might add, compassionate."
President Obama addressed the issue in a speech today surrounded by middle class Americans.
"I'm asking Americans all across the country to make your voice heard.  Tell members of Congress what a $2000 tax hike would mean to you."
The remarks are part of a larger campaign by the White House to rally broad support for the President's plan to extend middle class tax cuts and increase taxes on the top 2%.  Republicans are challenging efforts to tax the rich and little progress has been made.
Anti-Nuclear activists convicted in Vermont Yankee trespassing case
Six women from Massachusetts were convicted today of trespassing during a protest at the Vermont Yankee Nuclear Power Plant. The women, all over the age of 60 and members of the Shut It Down Affinity Group, chained themselves to the gate of the power plant in August 2011. The judge today found them guilty and fined each of the activists $350. The women told a reporter for the Brattleboro Reformer that they would not pay the fine.
Floods continue to swamp homes in the UK
Flood waters in the UK continue to rise but rains are beginning to ease. FSRN's Gloria Khamkar reports.
More than 800 homes and businesses have been flooded because of the storms. Residents in up to 500 properties in North Wales have been advised to leave their homes.  Forecasters say the threat of floods remains in many areas. Rivers, including the Thames, have overflowed their banks. An emergency center has been set up in St.Asaph city of Wales. Some homes are under as much as three feet of water.
Hundreds of flood warnings remain in effect; hundreds of thousands of homes remain under threat.  Prime Minister David Cameron has promised to help communities which have been badly affected after more than a month's worth of rain fell within four days. For Free Speech Radio News, I'm Gloria Khamkar from Southampton, England.

Egypt's high courts strike in face of judicial reform
Protests continued today in Egypt, as Muslim Brotherhood backers of President Mohammed Morsi clashed with more moderate protesters angry about the recent judicial shakeup.  Earlier this week, Morsi limited the power of the courts over the executive branch. Several high-level courts went on strike today in protest.
Oil workers picket Shell and Chevron offices in Nigeria
Administrative operations of the American oil company Chevron and Anglo-Dutch Shell are paralyzed today as oil workers picket corporate offices all over Nigeria. The workers are protesting what they call anti-labor practices.  FSRN's Sam Olukoya reports from Lagos.
The workers began their protest Monday and say they will continue until Chevron and Shell stop anti-labor practices. The protesters say the multi-national companies will not employ workers on a permanent basis, and instead hire them as casual employees. Such workers are denied basic rights like retirement benefits. Shell denies the allegations, saying it accords all rights to its workers. Chevron has not yet commented. The workers' union is threatening to escalate its protest to a nationwide strike on Friday if their grievances are not resolved. In the meantime, the union is calling on the Nigerian government to investigate recent incidents where Shell-backed security forces allegedly attacked union members.  Sam Olukoya, FSRN, Lagos.
Several US companies linked to burned Bangladesh garment factory
The list of companies using a Bangladesh garment factory that went up in flames last weekend is growing. The AP reports that Sears, Wal-Mart, Disney, and the label of hip hop artists Sean Combs all contracted with the facility to produce clothing. The factory caught on fire Saturday, killing more than 100 people and sparking large protests in the capital Dhaka.  Those demonstrations by garment workers continued today. Three factory managers have reportedly been arrested for locking employees inside the building and telling workers to remain at their posts despite the fire alarm sounding.
Groups fight violence against women in Senegal
Dozens of women's groups in Senegal are protesting violence against women this week. A large group marched through the capital yesterday to raise awareness to the plight of women in the world, particularly in Senegal where the gender gap is very wide. FSRN's Alpha Jallow reports from Dakar.
Dressed in white, they walked from the headquarters of national broadcaster RTS to the Place de Obelisk in downtown Dakar . The march is part of 16 days of activism opposing violence against women and children, which will continue until December 10. Organizers say women and children in Senegal are victims of all forms of violence and perpetrators often go unpunished. They say the state should provide significant resources through aid funds and assistance to the poor, and also offer financial help to victims of violence, especially those living in conflict zones. In the coming days organizers will hold a symposium and film screening on female genital mutilation and early and forced marriage. Alpha Jallow, FSRN, Dakar, Senegal.
FEATURES
US opens millions of acres in Gulf of Mexico to deepwater drilling as EPA suspends new BP contracts
The US Environmental Protection Agency is suspending the oil and gas company BP from any new federal contracts. In a statement released Wednesday morning, the agency said the company's role in the 2010 gulf oil spill, which killed 11 people and caused widespread environmental destruction, demonstrated "a lack of business integrity." But the corporation will be allowed to continue operating their many existing federal contracts on- and off-shore. The US government is also moving ahead to increase deepwater oil drilling in the Gulf of Mexico, despite opposition from environmental groups. It will be leasing millions of new acres of seabed to a number of corporations. FSRN's Alice Ollstein reports.
Protesters at GM's Detroit headquarters call on auto company to address injured workers at Colombian plant
Today, in Detroit, Michigan protesters are gathering at the headquarters of General Motors, calling on the auto company to address the concerns of workers at the GM plant in Colombia. There, former workers at GM's Colmotores plant have been camping out in front of the US Embassy for more than a year. They say they suffered injuries while on the job and some were fired for organizing for their rights. On November 20, one of the former GM workers, Jorge Parra, restarted a hunger strike and sewed his mouth shut. Two Michigan auto workers joined Parra in the strike.
For more, we're joined by Kevin Young, with the Washtenaw Community Action Team. He's one of the organizers of today's protest and joins us from Detroit.

LGBT activists in Russia raise concerns about anti-gay measures
In Russia, government officials have led the conservative movement to repress gay, lesbian and transgender people's fight for legal rights. At the city level and at international bodies, such as the UN Human Rights Council, Russia is seeking to preserve discrimination against lesbians and gays as a moral issue. LGBT activists across the former Soviet Union are coming together to confront this conservative backlash, but they face obstacles even within the human rights movement.
FSRN's Jenny Johnson reports.
State measures to legalize marijuana run into uncertainty with federal law
In Colorado, county clerks submitted certified vote totals for the election this week, the latest step in the process to enact the state's marijuana legalization measure. The governor has until early January to sign off on the vote totals and Amendment 64, which would then make it a part of the state constitution. On Tuesday, the governor's office said it would create a task force to explore how to implement the law. There is still uncertainty about how Colorado, and Washington which also eased restrictions on marijuana use, will reconcile with federal law, which considers marijuana illegal. FSRN's Jim Pullen has more.