Newscast for Wednesday, January 30, 2013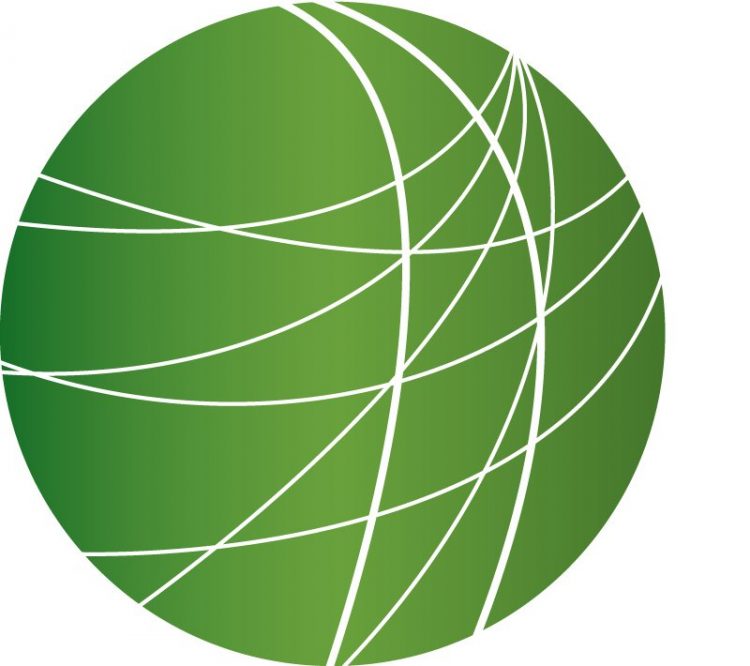 Senate hears plans to reduce gun violence: background checks, weapons bans, increasing firearms
Parents, students demand nationwide moratorium on public schools closings
Blackout at Guantanamo hearing draws attention to restrictions at military commissions
Myanmar steps up attacks on Kachin rebels amid humanitarian concerns
HEADLINES
Shell held accountable by Dutch court for Niger Delta pollution
A Dutch court has ruled that Royal Dutch Shell can be held partially responsible for pollution in Nigeria's Niger Delta. The Court also ordered the oil giant to pay damages to one farmer.  FSRN's Samuel Okocha reports from Lagos.
Four Nigerians, backed by the environmental group Friends of the Earth, filed the suit in 2008 in The Hague, home of Shell's global headquarters. The lawsuit sought unspecified reparations for water and land contamination in the Niger Delta linked to Shell's oil operations there. In its judgment today, the court dismissed most of the allegations, but found the oil company responsible for one case of pollution. Human rights advocate Rosemary Okorie tells FSRN that the case will encourage more claims related to the foreign activities of multinational companies.
"With this verdict against Shell, a multi-national, a lot of other things will begin to change.  People who need to raise awareness about their problems will go a step further in bringing the requisite attention to their issues."

Critics say the judgment was mild. Shell had blamed saboteurs for the oil leaks, and the court sided with the company on 4 of 5 of the claims. Friends of the Earth has indicated it will appeal those rulings. Samuel Okocha, FSRN, Lagos.
Zimbabwe moves ahead on new constitution
The Zimbabwean Parliament is set to endorse a new draft constitution tomorrow.  The document, which has been three years in the making, is expected to go to a nationwide referendum as early as March.  If passed, national elections would follow later in the year, potentially signaling the end of a continuing political crisis triggered by fraudulent elections in 2008. FSRN's Misheck Rusere reports from the capital Harare.

Government leaders, including Prime Minister Morgan Tsvangirai, are supporting the constitution, saying it will usher in a new era.  Douglas Mwonzora is Co-Chair of the Constitution Select Committee.

"We think it's a breakthrough.  By going to parliament tomorrow, we are happy Zimbabweans because we know if they go there they are going to endorse constitution, making progress, which has been the derailing factor all along."

The new constitution includes several controversial provisions including presidential term limits and curbing the power of the presidency, currently held by long-time leader Robert Mugabe. The new document also includes guarantees of press and political activity freedoms, but keeps a ban on same-sex marriage and upholds the death penalty. Misheck Rusere, FSRN, Harare.
Mo Cowan to replace incoming Secretary of State John Kerry in Senate
The governor of Massachusetts has selected Mo Cowan to replace John Kerry in the US Senate. Cowan was Governor Deval Patrick's Chief of Staff. He will hold the seat until a special election can be held this summer, but says he does not intend to run in that race. Cowan's appointment means for the first time, two African-Americans will be serving in the US Senate concurrently.
Climate change effects on US wildlife both direct and indirect
Climate change is already having a significant effect on wildlife populations in the US – and it's expected to get worse for many species.  That's according to a new report out today from the National Wildlife Federation.  Report author Amanda Staudt says sometimes changing temperatures don't directly affect wildlife, but the indirect effects are just as severe.  She cites the shifting range of the whitebark pine beetle.
"What happens when you have these kinds of infestations is that you have ripple-down effects on other species within that ecosystem.  And one example that we highlight in the report is grizzly bears in Yellowstone National Park."
Staudt says the grizzlies have fewer cubs when the whitebark pine nut supply is low, and there are more conflicts with humans as the bears seek out new food sources.  As wildlife ranges shift, the report recommends governments and individuals ensure animals have pathways to move into new habitats.
Activists call on corporations to pay fair share of taxes
Community groups in dozens of US cities rallied today, calling for big corporations to pay a higher percentage of taxes.  This comes as another budget showdown is brewing in Washington that could result in dramatic reductions in social service funding.  From New York, FSRN's Matthew Petrillo reports.
"Pay your taxes, fix the debt!"
About fifty people, including Cara Noel, protested today in front of NBC's "30 Rock" building, which is owned by General Electric.
"We're here in front of GE today because its CEO is on the board of the "Fix the Debt" Campaign."

Fix the debt is a lobbying group of about 90 corporate CEOs that backs sequestration cuts.  The cuts are mostly supported by Republicans and would severely reduce funding to social services, like Medicare, Medicaid and social security.
"They want to fix the debt that they caused by taking away the benefits of millions of hardworking Americans."
Florence Johnson is an advocate for New York Communities for Change.
"We're here to serve notice on them that they could fix the debt if they just pay their fair share of taxes."

The protesters are demanding an end to corporate tax breaks they say shift the debt burden to working people.  Meanwhile, Congress has a March 1st deadline to agree on a deal to avoid sequestration cuts.  Matthew Petrillo, FSRN, New York.
FEATURES
Senate hears plans to reduce gun violence: background checks, weapons bans, increasing firearms
The US Senate held its first hearing since the Newtown school shooting on proposals to stem gun violence. Lawmakers debated stricter background checks, bans on certain kinds of weapons and ammunition, and plans to arm more citizens. This week, shootings on a school bus in Alabama and near a school in Chicago claimed more lives, and another shooting in Arizona injured more during the Senate hearing. Yet the lawmakers on the Judiciary Committee and the expert witnesses failed to agree today on a path forward. One key Democrat plans to hold her own hearings in the coming weeks. On Capitol Hill, FSRN's Alice Ollstein has more.

Parents, students demand nationwide moratorium on public schools closings
Public school parents and students from 18 cities across the country gathered in Washington, DC this week to demand a nationwide moratorium on school closings. They argue that schools are often closed without public input and that harms students and disrupts entire communities. Critics most school closings target communities of color, which makes them a violation of their civil rights. FSRN's Jaisal Noor reports.

Blackout at Guantanamo hearing draws attention to restrictions at military commissions
This week, Khalid Shaikh Mohammed and four other defendants accused of planning the September 11 terrorist attacks are facing a pre-trial hearing at the Guantanamo Bay military commissions. At issue are a number of motions, including access to evidence and classified information and whether the torture of defendants while in US custody at CIA black sites can be part of the trial. The proceedings were interrupted at one point this week when the audio and video feed was suddenly blacked out after one of the defense attorneys began discussing the CIA black sites.
Reporter Jason Leopold was there and he joins us on the line from Guantanamo Bay, Cuba where he's been monitoring the hearing this week for Truthout. You can follow Jason Leopold's reporting from Guantanamo at truth-out.org.

Myanmar steps up attacks on Kachin rebels amid humanitarian concerns
Myanmar's armed forces have intensified attacks against the ethnic Kachin rebels near the border with China. The military for the country, also known as Burma, stepped up attacks just miles from the headquartered township of Laiza despite calls for a ceasefire. As FSRN's Ron Corben reports, the escalation in the fighting has raised fears by humanitarian organizations about the welfare of thousands of internally displaced people as the government pushes to end the Kachin armed resistance.