Newscast for Friday, February 22, 2013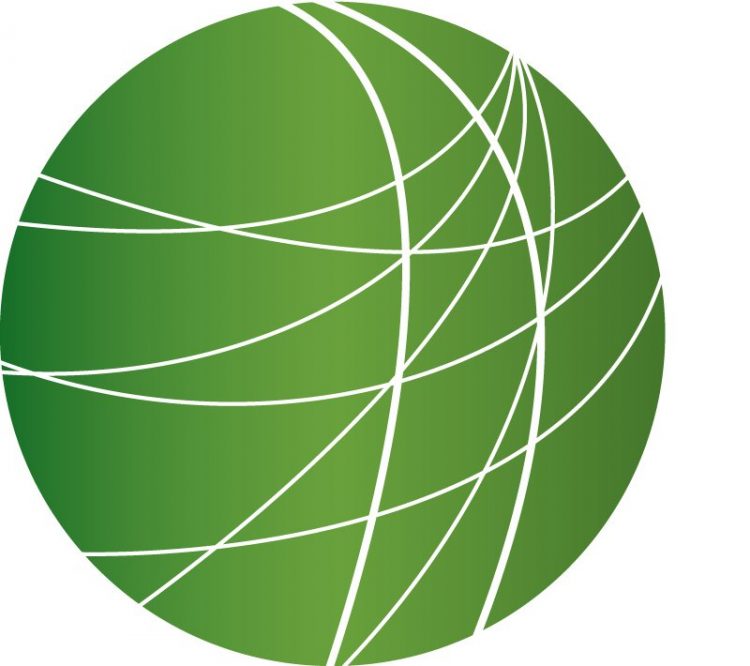 In Syria, fighting over territory blocks access to vital medicine, health services for residents
Operation Streamline program, faulted for human rights abuses, could expand under immigration reform
Central American migrants face risks in Mexico on journey to US
Colorado gun control bills would strengthen background checks, limit high-capacity magazines
HEADLINES
Palestinians push for reopening of Hebron commercial district
Hundreds of Palestinian, Israeli and international activists demonstrated in the West Bank city of Hebron today in a push to reopen a major market area.  The Palestinian Red Crescent Society tells FSRN more than 20 people were injured by tear gas canisters and rubber bullets after clashes erupted between Israeli security forces and protesters.  FSRN's Lena Odgaard was there, and files this report.
In a campaign to reopen Hebron's former main market street, activists marched through the old city.  Issa Amro is coordinator of the Palestinian group Youth Against Settlements."We are here to ask to reopen Shuhada Street which has been closed for 19 years and to remember the Ibrahimi Mosque massacre where 29 Palestinians were killed by an Israeli retired soldier.  Because of that massacre, they closed Shuhada Street and all its markets in Hebron and they closed many Palestinian apartments.  They destroyed the economy." In a chaotic scene, protesters were met with tear gas and sound bombs from Israeli military while young Palestinian men hurled rocks.  One journalist was injured and taken away in an ambulance by Palestinian medics.  Clashes also erupted in Jerusalem, Jenin, Nablus, Jayous and in front of the Ofer prison outside Ramallah.  Palestinians there have been rallying for about a week in support of hunger striking prisoners.  Lena Odgaard, FSRN, Hebron.
One of those hunger striking prisoners is Samer Issawi.  This week, an Israeli court sentenced the Palestinian political detainee to 8 months in prison, meaning he could be freed as early as March.
Egyptian president calls for Parliamentary elections in April
Late yesterday Egyptian president Mohamed Morsi decreed national Parliamentary elections would begin at the end of April, in an effort to quell mass protests and political and economic turmoil.  But the announcement was not met with support from non-Islamist factions.  Opposition leader Mohamed ElBaradei protested on social media today that the decision "amidst severe societal polarization & eroding state authority is a recipe for disaster."  His group is threatening to boycott elections, according to the AP.
Residents flee Guinea – Ivory Coast border town as territory dispute heats up
A territorial conflict between the West African countries of Guinea and Ivory Coast has escalated in the past month.  Troops from Guinea entered a town that had been under Ivorian control for decades.  Last night Guinea's foreign minister publicly claimed the city was theirs.  FSRN's Karim Kamara reports from the capital Conakry.
On Thursday, Guinea's foreign minister Francois Fall for the first time confirmed the presence of Guinean troops in the border town of Kpeaba.  He said the strategic trade crossing belongs to Guinea and accused Ivorian security forces of illegal occupation.  Fall added that the Ivorian flag has been brought down and the flag of Guinea is now flying over the town. According to reports, local authorities in Kpeaba have fled to a nearby town.  Many residents have also left for fear of being caught in a confrontation between the two countries.  Sources closed to the Guinean foreign ministry told FSRN that the foreign minister will travel to Ivory Coast Sunday for talks.  The Ivorian government has urged Guinean troops to withdraw immediately from the town to avoid confrontation.  Karim Kamara, FSRN, Conakry.
Deepwater Horizon civil trial set to being Monday
The US government's civil case against BP in the Deepwater Horizon oil spill disaster is scheduled to go to trial Monday in New Orleans.  But there's also the possibility that the oil company will settle with the government.  John Kostyack with the National Wildlife Federation says it's imperative that any penalty against BP must be high enough to make sure another spill doesn't happen again. "The Department of Justice has a responsibility to set a penalty amount that factors in BP's assets, which we know are nearly 300 billion dollars, and the risks that they will continue business as usual if their bottom-line is not affected by any settlement."
The Deepwater Horizon disaster in 2010 leaked an estimated 170 million gallons of oil into the Gulf of Mexico, making it the largest environmental disaster in US history.  Nearly three years after the spill, the full impact still isn't known, according to Brian Moore with the National Audubon Society. "The people of the gulf do not feel yet like justice has yet been served.  The damage caused to the environment is significant and much needs to be done." The first phase of the trial will focus on the causes of the disaster and who should be held responsible.  In November, BP reached a $4.5 billion criminal settlement with the Justice Department.  Just last week Transocean, the contractor that owned the Deepwater Horizon oil rig, settled criminal charges for violating the Clean Water Act.  Attorney General Eric Holder says the $400 million dollar settlement will "go toward protecting, restoring and rebuilding the Gulf Coast region."
FEATURES
In Syria, fighting over territory blocks access to vital medicine, health services for residents
Rocket strikes in Syria's northern city Aleppo killed at least 14, including children, and wounded dozens more today. That's according to the UK-based Syrian Observatory for Human Rights and video posted online by anti-government activists. The violence comes just a day after several car bombs shattered buildings in Damascus, one bomb exploded near the Mazraa district, by Russia's embassy and the offices of President Bashar al Assad's ruling Baath Party. The Local Coordination Committees put the death toll Thursday in Damascus at more than 100. Also today, the Syrian National Coalition, a main opposition group, said it plans to name members of a transitional government in the coming days, according to Al Jazeera. Fighting and control of territory is disrupting aid organizations as they try to reach the four million people the UN says are in need of humanitarian assistance and medicine. For more, we're joined by Kassia Queen, who leads the Doctors Without Borders mission for Syria. She's just returned from northern Syria and joins us via Skype from near the border in Turkey.
Operation Streamline program, faulted or human rights abuses, could expand under immigration reform
In the US, deep automatic cuts from the budget sequester are set to go into effect in just one week, and lawmakers and activists are making last-minute appeals for saving some federal programs and eliminating others. Human rights and legal experts gathered on Capitol Hill today to make the case for cutting an immigration prosecution program they say wastes taxpayer money and violates the due process rights of undocumented people. Yet some lawmakers want to expand the program as part of comprehensive immigration reform. FSRN's Alice Ollstein has the details.
Central American migrants face risks in Mexico on journey to US
Hundreds of thousands of Central American migrants pass through Mexico on their way to the US each year. Thousands never reach their destination and their families are left searching for answers to the whereabouts of their loved ones. But in a rare case, a missing Honduran migrant was recently found in Veracruz and reconnected to his family. The issue highlights the dangers faced by migrants as they seek better paying work in the North and the challenges faced by families and human rights advocates who try to find those who have gone missing. FSRN's Andalusia Knoll reports.
Colorado gun control bills would strengthen background checks, limit high-capacity magazines
In Colorado, state lawmakers are considering a package of gun control bills that would strengthen background checks, limit high-capacity magazines and ban concealed weapons on campuses. The measures have provoked emotional debate in a state that has experienced two high profile mass shootings, one last year at a movie theater and another at Columbine high school in 1999. As in other states, the gun control bills are drawing resistance from Republicans and the gun industry. FSRN's Jim Pullen brings us the story.