Newscast for Monday, August 5, 2013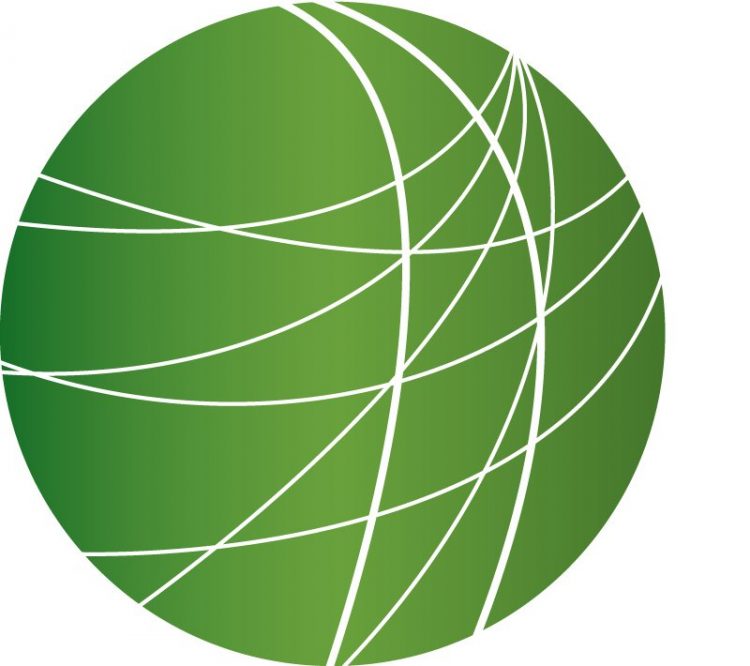 Cairo court sets date for Muslim Brotherhood trial as talks continue on political crisis
Documents show DEA used information gathered through national security tools to arrest and try US citizens
Demonstrations hit US cities to protest NSA surveillance, call for privacy protections
Wisconsin residents gather for vigil on anniversary of Sikh temple shooting
Judge halts part of restrictive Wisconsin law aimed at closing abortion clinics
HEADLINES
London police settle out of court with family of bystander killed during 2009 G20 demonstrations
London police officials have reached an out of court settlement with the family of a bystander who  died during demonstrations at the 2009 G20 summit. Francis Ngwa reports from Liverpool.
Newspaper vendor Ian Tomlinson died after he was struck with a baton by former UK police officer Simon Howard. The police initially denied any responsibility for Tomlinson's death, but video soon emerged showing then-Officer Simon striking him moments before he collapsed and died.  As part of the settlement, Metropolitan Police Deputy Commissioner Maxine de Brunner read an apology.
"At the time of the strike and push, Mr Tomlinson was walking away from the police line, he was complying with the police instructions to leave royal exchange buildings.  He posed no threat."
In 2009, thousands of people demonstrated in London  when world leaders met there for the G20 summit. Tomlinson's wife and the mother of their seven children, Julia, said the undisclosed settlement and apology is the closest the family will ever get to any kind of justice for his death.  Francis Ngwa, FSRN, Liverpool.
Independence movements grow in eastern India; tensions increase
In India, the creation of a new state, Telangana, is fueling similar movements for independence,  especially in eastern parts of the country. Prabhakar Mani Tewari explains that prolonged strikes and  incidents of violence and arson are growing in Assam and West Bengal states.
Last rites were held today for a supporter of a separate state in Darjeeling Hills who died after he self immolated last week. His fellow separatists held a silent procession,  carrying his body along the way. They also called an indefinite general strike in the Hills, paralyzing normal life. In the past week, many incidents of arson and violence have been reported in the region.
In neighboring Assam state, a 100-hour general strike began at dawn today. Protestors there are demanding a separate ethnic state of Bodoland, modeled after Telangana. At least three people have been killed in the area since last week, when a 12-hour rail roko, or stop the trains, action was held.
The separatists say further actions are planned. The Chief Ministers of both Assam and West Bengal have ruled out creating any more new states. Prabhakar Mani Tewari, FSRN, Kolkata.
Zimbabwe opposition vows to legally challenge election results
In Zimbabwe, Movement for Democratic Change leader Morgan Tsvangirai says he will exhaust all legal channels to challenge last week's election results. Garikai Chaunza reports from Harare.
The Movement for Democratic Change, or MDC, is busy readying a legal challenge to last week's general election and hopes to file the paperwork by the end of the week. Zimbabwe's high court will then have two weeks to decide.  
According to official results, incumbent President Robert Mugabe garnered 61 percent of the vote, leaving three-time challenger Morgan Tsvangirai a paltry 34 percent. Tsvangirai rejects the results, citing electoral fraud. He is backed by  local election watchdog the Zimbabwe Election Support Network, which says at least one million voters were denied their right to vote.
Professor Lovemore Madhuku, chairperson of the National Constitutional Assembly, blames the country's recently enacted constitution for the disputed poll.
"One of the key reasons why the NCA campaigned for a no vote in the march 2013 referendum was the clear point that the proposed constitution provided an insufficient framework for fair, transparent and credible elections."
The African Union and the Southern African Development Community say the poll was largely free and fair. But the U.S., Britain and Australia all say the vote lacked credibility. Garikai Chaunza, FSRN, Harare.
Texas conservatives want more controversial bills added to third special session agenda
Lawmakers In Texas began a third special session today to take up critical transportation funding that was delayed in the last special session when conservative Republicans pushed anti-abortion legislation. Now, it looks like conservatives may hold up the transportation bill again. FSRN's Teddy Wilson has more.
Texas State Senator Dan Patrick is calling on Governor Rick Perry to add his wish list of conservative legislation to the agenda of the third special session.
"Now is the time to pass legislation that conservatives have supported for years on illegal immigration, campus carry, school choice and CSCOPE. This is good legislation for Texas. We have the majority, conservative voters want this legislation passed, and we have the time."
Patrick has already introduced the bills. His proposal on immigration would ban so-called "sanctuary cities" in which local law enforcement do not inquire about an individual's immigration status. The gun bill would allow concealed handguns on college campuses. And the CSCOPE bill would permanently ban the commonly used education curriculum that has come under fire from conservatives for a perceived liberal bias. Teddy Wilson, FSRN, College Station.
FEATURES
Cairo court sets date for Muslim Brotherhood trial as talks continue on political crisis
The US is extending closures of 19 diplomatic posts across the Middle East and North Africa, citing the Ramadan holiday and a heightened security alert. In a statement Sunday, the State Department said there wasn't a "new threat" but that the closures were due to an "abundance of caution." Many embassies and consulates were already scheduled to be closed for several days this week because of Eid, celebrated at the end of Ramadan. Wednesday also marks the 15th anniversary of al-Qaida's bombings of American diplomatic missions in Kenya and Tanzania.
Some of the closed diplomatic posts include those in Sanaa, Yemen; Tripoli, Libya; and Kigali, Rwanda.
Cairo's embassy is also closed, but US Deputy Secretary of State William Burns participated in talks today with deputy head of the Muslim Brotherhood, Khairat el-Shater, who remains in detention.
In Cairo supporters of ousted leader Mohamad Morsi continue two sit-ins in the city. For more, we're joined by Ghada Talhami, emeritus professor in the department of politics at Lake Forest College.
Documents show DEA used information gathered through national security tools to arrest and try US citizens
More revelations about the surveillance carried out by the US government show that authorities have used information gathered through tools for monitoring national security threats in order to bring criminal charges against US citizens. Documents obtained by Reuters say agents with the Drug Enforcement Agency's Special Operations Division were ordered to hide where that information came from when they used it to arrest people on drug charges and try them in court. As lawmakers and activists demand more information about this and other ways the government monitors people domestically and internationally, the Pentagon will begin an audit this week to determine whether it keeps too much data classified. In Washington, FSRN's Alice Ollstein reports.
Demonstrations hit US cities to protest NSA surveillance, call for privacy protections
Demonstrators in cities across the US took to the streets Sunday to protest NSA surveillance and to call for the restoration of privacy protections in the Fourth Amendment. Protesters gathered in Boston, Carson City, Dallas, New York, San Francisco, Savannah, Washington and other cities under the theme "1984," a reference to the 1949 novel by George Orwell that envisioned an extensive surveillance state.  From New York City, FSRN's Rebecca Myles has more
Wisconsin residents gather for vigil on anniversary of Sikh temple shooting
In Oak Creek, Wisconsin tonight, hundreds are expected at a vigil to honor the six people killed one year ago at the Sikh temple shooting. The gunman, who had ties to white supremacist groups, killed himself at the scene. Several others were injured including one responding police officer who was shot more than a dozen times and survived.
Pardeep Kaleka, a father of two, was on his way to the gurdwara or place of worship the day of the shooting. His father was one of those killed.
"My father was a regular at the gurdwara, he was there three to four times a week. My dad served as the Sikh temple president for the last 15 years, moving from the south side of Milwaukee to other places that we rented and finally financing and building this place in Oak Creek. So he was a regular, he was here early on Sundays anyway. My mom was here early on Sundays. She's here usually as well. This is their home away from home. It's sort of fitting that he died in a place that he helped build."
Kaleka says many in the community felt victimized that day. But they came together quickly for support and made a conscious decision to be survivors. One year later, Kaleka sees positive outcomes following the tragedy.
"Now I think our community is sort of representing other communities and we understand that, so we're a lot more outgoing. We've taken a lot of our mission and we've spread it past the gurdwara walls, getting involved in African American issues, getting involved in LGBT rights, getting involved in immigration."
The shooting helped to put a spotlight on hate crimes against Sikhs, long documented by the community and anti-discrimination groups, but not tracked by the federal government. Last week, the Department of Justice finally announced it would add Sikhs to the list of groups it categorizes in hate crime reporting. Six others will also be included: Hindus, Arabs, Buddhists, Mormons, Jehovah's Witnesses and Orthodox Christians. Amardeep Singh, program director with the Sikh Coalition, welcomes the move, but says it's not enough.
"In the last year, in Daytona Beach, Florida, a Sikh man was shot at while he was driving in what police are calling a hate crime. In the last year, in Fresno, California an 81-year-old Sikh man was beaten with a steel rod as he left the gurdwara, the Sikh house of worship there. In Seattle, Washington a Sikh cab driver was mercilessly beaten with epithets being yelled by one of his passengers. And this last year in Oak Creek, in all those three cases, if you can't be safe in while you leave your place of worship, while you're literally just driving on the street or while you're working as a cab driver, where else can you be safe? So the conditions that led to Oak Creek happening still exist today."
Raising awareness and bringing diverse groups together has also been key for the community in Wisconsin. In addition to this evening's vigil, there was a memorial Friday at the federal courthouse where photos of those killed and signs highlighting Sikhs' contributions to society were also displayed.  Organizers held a 6k walk/run on Saturday. And the public was invited to the Sikh temple for worship and to honor those killed.
Judge halts part of restrictive Wisconsin law aimed at closing abortion clinics
A federal judge has blocked a new Wisconsin law aimed at closing abortion clinics in the state.  On Friday, U.S. District Judge William Conley issued a permanent injunction against the law, which would have required any doctors at abortion clinics to have admitting privileges at a nearby hospital, an unusual practice.    It's the latest in a series of laws passed to restrict abortion in Wisconsin and comes at a fraught time for women's reproductive rights nationwide. The ruling came on the same day that Wisconsin resident Ralph Lang was sentenced to 10 years in prison for attempting to murder an abortion doctor at a Madison clinic two years ago. FSRN's Dylan Brogan reports.