Newscast for Tuesday, August 13, 2013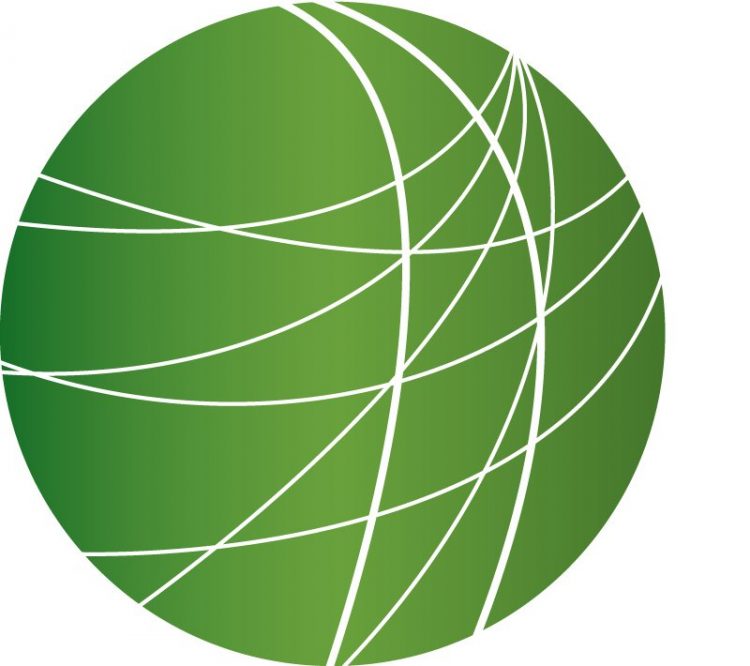 Pennsylvania residents demand EPA reopen investigation into groundwater contamination near fracking
Federal judge cites racial profiling in ruling NYPD's stop-and-frisk practice unconstitutional
Bahrain restricts villages, warns of crackdown ahead of rally at US embassy
In El Salvador, families and human rights advocates call for stronger action to end violence against women
HEADLINES
Legal challenges filed after North Carolina Gov. signs swiftly passed Voter ID into law
The ACLU of North Carolina and the Southern Coalition for Social Justice swiftly filed a legal challenge to North Carolina's voter ID law late yesterday and more challenges are expected. Governor Pat McCrory quietly signed the law that was passed in the state's General Assembly in only 48 hours. Chris Brook, Legal Director for the North Carolina ACLU, says they are appealing the loss of seven days of early voting, the removal of out-of precinct voting and the elimination of same day registration.
"Measures that we specifically challenged in federal court are completely unnecessary, completely unrelated to voter fraud and do not help the integrity of the voting process and  do not help the integrity of the voting process one iota."
The law also requires a government issued picture ID to vote. Student IDs will no longer be accepted and youth may no  longer pre-register to vote. The bill also ends a state-run registration blitz, and makes it easier for shady 501(c)4 groups to shield their political activities. The North Carolina bill, is the first such law signed after a recent Supreme Court decision nullifying Section 4 of the Voting Rights Act of 1965, which required federal oversight of changes to electoral laws in a handful of states and jurisdictions with a history of voter discrimination.
Israel approves nearly 1000 more settlement units; sets tone for peace talks resuming tomorrow
While more than two dozen Palestinian prisoners are set to be freed tonight ahead of peace talks scheduled to resume tomorrow, Israeli Prime Minister Benjamin Netanyahu announced almost 1000 more new settlement units. Lena Odgaard reports from the West Bank.
As the Israeli high court today rejected an appeal to block the prisoner releases, the al-Haj family in the West Bank Village of Bruqin prepares to welcome back Mustafa Othman al Haj. He has spent 24 years in an Israeli prison originally sentenced to life for killing an Israeli from a nearby settlement. He is among the first 26 of 104 prisoners Israel has pledged to release to persuade the Palestinians to resume negotiations. His brother Hamze never lost hope.
"The gates of jails are not shut for ever. We knew the Palestinian Authority was persistent in asking Israel to release the pre-Oslo prisoners. Now the time has come."
But Hamze has little faith that a final peace agreement will be reached. And he is not the only one. Several Palestinian officials expressed outrage after new reports today that Israel approved nearly 1000 more new settlement units. This comes only days after Israel issued tenders for 1200 new homes in settlements on land Palestinians see in a future state and Israel views as theirs. And tomorrow, for the first time since 2010, peace talks are set to resume in Jerusalem. Lena Odgaard, FSRN, the Palestinian West Bank.
U.S. contracting firm sues former Abu Ghraib prisoners  or repayment of legal fees
A military contracting firm sued for its involvement in prisoner abuse at the infamous Abu Ghraib  prison in Iraq is asking a judge to order the plaintiffs in the case to pay the company's legal fees. The plaintiffs are all Iraqis who were held in the prison and say they were tortured while there. In June, a judge tossed out the case against CACI International, but not on its merits. A U.S. District judge ruled that the Court didn't have jurisdiction because the alleged torture happened outside the United States. The former prisoners are appealing, saying that as the prison was under U.S. control it was therefore considered U.S. territory. The plaintiffs' attorney calls the contractor's bid for legal fees an attempt at intimidation.
Bhopal locals still struggling with contaminated water; state failed to meet deadline
Despite an order from India's high court, the state government of Mahdya Pradesh has not provided clean water to those living in the shadows of the site of one of the worlds worst industrial accidents. Shuriah Niazi reports from Bhopal.
Groups representing those people still affected by the 1984 leak of toxic chemicals from the Union Carbide plant in Bhopal, India say the state government has not met its July 30th  deadline to provide clean drinking water to the people living close to the factory. They alleged that thousands of people are still relying on ground water contaminated by the chemical spill for both cooking, cleaning and personal hygiene.  Satinath Sarangi is with the Bhopal Group for Information and Action.
"Despite a Supreme Court order of May, 2004 and the intervention by the Monitoring Committee set up by the Supreme Court,  at least 800 families are currently being denied a piped supply of clean drinking water."
In November, 2012 and again in January, 2013 the Supreme Court issued clear directions to the state government to provided piped water, and ensure that sewage and drinking water lines are kept apart. Despite these orders, where pipes have been laid, there are several places where sewage and drinking water lines are close to each other. Shuriah Niazi, FSRN, Bhopal.
FEATURES
Pennsylvania residents demand EPA reopen investigation into groundwater contamination near fracking
In Washington today, residents from Pennsylvania demanded that federal officials reopen an investigation into groundwater contamination from hydraulic fracturing, or fracking, in their community of Dimock, Pennsylvania. The residents cited internal EPA documents leaked to the media that show the agency did find evidence of toxic chemicals in family wells near fracking sites, but told local residents and the media that the water was safe to drink. In Washington, FSRN's Alice Ollstein has more.
Federal judge cites racial profiling in ruling NYPD's stop-and-frisk practice unconstitutional
New York Mayor Michael Bloomberg said the city will challenge a Monday ruling by a federal judge that found that the stop and frisk program violates the constitutional rights of the mostly black and Hispanic youth who police officers detain. The judge called for an independent monitor to oversee the NYPD, but stopped short of banning the overall practice. Bloomberg said the city will file an appeal and vowed to continue the program through his term in office. For more on the decision, the The Real News Network's Jaisal Noor spoke with independent journalist Ryan Devereaux, who writes for The Nation, The Guardian, and Rolling Stone. Devereaux started with his reaction to the ruling by Judge Shria Scheindlin, which he said wasn't a surprise to those watching the trial closely.
The see the full video interview: http://therealnews.com/t2/index.php?option=com_content&task=view&id=31&I….
Bahrain restricts villages, warns of crackdown ahead of rally at US embassy
In Bahrain today, authorities used barbed wire to surround villages ahead of a mass protest planned near the US embassy tomorrow. According to local media and witnesses on the ground posting to social media, security forces are fencing off the villages and residents will be forced to cross through police checkpoints, risking possible arrest. Wednesday's protest is organized by Bahrain's Tamarod campaign, which takes its name from the movement in Egypt. The protest has been banned by the government. During the nearly two and a half years of protests in the country, human rights groups have raised concern about access to medical attention, as hospitals have become militarized and some hospital staff have been arrested and jailed. For more we're joined by Maryam Al-Khawaja, acting president of the Bahrain Centre for Human Rights.
In El Salvador, families and human rights advocates call for stronger action to end violence against women
In El Salvador, families and human rights advocates are voicing concerns following an increase in gender-based killings. They're putting pressure on Congress and the Courts to fulfill promises to end attacks on women and make laws recently put on the books more effective. FSRN's Ricardo Martinez reports from the capital, San Salvador.