Newscast for Wednesday, August 07, 2013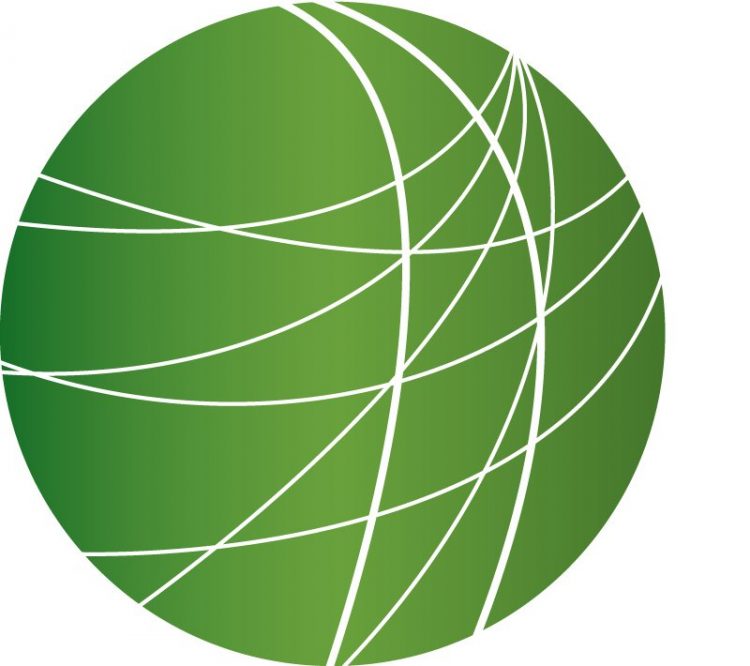 Military judge in Bradley Manning trial reduces maximum term to 90 years as sentencing phase continues
2012 hottest year on record for US, sea levels rising, NOAA climate change report finds
Chicago protesters at ALEC conference highlight controversial legislation and corporate influence
In Pakistan's Balochistan Province, Hazara Shi'ite community faces attacks and intimidation
HEADLINES
Radioactive water leaking from Fukushima site
Radioactive water is leaking from the site of the Fukushima nuclear plant into the Pacific Ocean, prompting the government of Japan to urgently step in to assist with the situation. The leak was only recently acknowledged by Tepco, the operator of the earthquake-devastated plant. The leak is currently estimated at 300 tons a day, but it is unclear how long the leak has been flowing or exactly how the toxic waste will be ultimately contained.
Monsoon rains and floods kill 90 in Pakistan
Several areas of Pakistan are on the brink of a humanitarian crisis in the wake of deadly monsoon rains and flooding. Malik Ayub Sumbal has more from Islamabad.
Residents of areas near the Indus River delta are struggling to cope with extreme weather which has killed more than 90 people in the past week. As many as 66,000 flood-related injuries have been reported by local media.
NGOs rescue workers and local agencies are treating the injured and managing funerals for the dead – with little to no support from the government's National Disaster Management Authority.
The monsoon rains and flooding have even paralyzed parts of metropolitan Karachi – a major city that accounts for 42 percent of Pakistan's GDP. Most of the dead there are are victims of electrocution while others died under the weight of collapsing walls.
The floods are the worst since the disastrous 2010 monsoon which claimed 1800 lives and affected above 20 million people in Pakistan. Malik Ayub Sumbal, FSRN, Islamabad.
Obama cancels summit meeting with Putin
President Barack Obama has cancelled a bi-lateral meeting with his Russian counterpart, Vladimir Putin. The meeting was to take place in early September. Reasons cited for the meeting cancellation included lack of progress on issues such as missile defense and arms control, trade and commercial relations, global security, and human rights. The White House statement on the summit cancellation also cited as a factor Russia's (quote) "disappointing decision to grant Edward Snowden temporary asylum". Obama will however attend next month's G-20 Summit in St. Petersburg.
MDC party supporters go into hiding after Mugabe declares victory in Zimbabwean elections
In Zimbabwe, hundreds of Morgan Tsvangirai's Movement for Democratic Change supporters claim they have been forced to flee their homes by those allied with President Robert Mugabe's ZANU (PF) party and are being taken to safe houses by some human rights organizations. Garikai Chaunza reports from Harare.
Around two hundred MDC supporters and their relatives have been seeking refuge at the party's head offices in Harare since Sunday. They say they are facing persecution for belonging to the MDC which opposes long-time president, Robert Mugabe. The Crisis in Zimbabwe Coalition, a humanitarian organization, is placing fleeing MDC supporters in safe houses around the capital.
Nixson Nyikadzino works with Crisis in Zimbabwe Coalition: "There are women and children who are being displaced as we speak just after the announcement of the results some of them slept in mountains, in the bush just because they were claimed to have voted wrongly .The were claimed to have voted for MDC. The issue of violence that did not precipitate during the election is actually emerging after the election,"
But ZANU (PF) denies the  political violence allegations leveled against its supporters.
Opposition leader Morgan Tsvangirai is preparing a high court challenge against the poll results which pronounced Mugabe the victor in the recent elections. He is citing intimidation and a campaign of hearding rural voters to polling stations on the election Day by Mugabe's supporters. Garikai Chaunza, FSRN, Harare.
Fire shuts down service at Nairobi's international airport
Kenya's main airport has resumed domestic and cargo flights following a massive fire which started in the international terminal early this morning local time. The fire burned for four hours before being brought under control. Flights already en route to Nairobi's Jomo Kenyatta International Airport were diverted to other airports in East Africa. While the blaze did coincide with the 15th anniversary of the US Embassy bombings in Kenya and Tanzania, authorities did not present foul play as a motive, but rather are opting to wait for the results of an investigation. No deaths or injuries have been reported.
Two South Florida mayors arrested on corruption charges
The FBI has arrested two South Florida mayors on extortion charges. Manuel Marono of Sweetwater and Michael Pizzi of Miami Lakes are both accused of accepting bribes. The charges are the result of a two-year investigation in which FBI agents posed as representatives of a fake company soliciting kickbacks in exchange for securing federal grant money for the town governments. Two lobbyists have also been arrested in connection to the case. Both mayors have been suspended from office by Florida governor Rick Scott.
FEATURES
Military judge in Bradley Manning trial reduces maximum term to 90 years as sentencing phase continues
In the sentencing phase of the court martial for Army Private Bradley Manning, the military judge has granted two motions filed by Manning's lawyer, which brings the maximum possible sentence down from 136 years to 90 years. The judge denied several other motions to combine charges, which could have further reduced the number of years Manning could spend in prison. He was convicted of multiple offenses last month in connection with leaking military and government documents to Wikileaks. As the hearing continues today, legal experts and advocates are preparing to appeal what is likely to be a lengthy sentence, arguing that Manning's constitutional rights were violated, and the government has failed to prove the leaked material damaged the US. In Washington, FSRN's Alice Ollstein has more.
2012 hottest year on record for US, sea levels rising, NOAA climate change report finds
The year 2012 was the hottest on record for the US. Globally, it was among the 10 warmest years ever recorded. That's according to the State of the Climate report released by NOAA's National Climatic Data Center. The report draws on scientists from more than 50 countries, and finds that the world's greenhouse gas emissions are hitting record highs, sea levels are rising steadily and the arctic ice sheets are melting at unprecedented rates. Though the results point to the urgency of climate change, the authors say the collaboration of the study among scientists from Kenya, Brazil, Russia, Korea, South Africa, Iran and many other countries could also lead to a more effective approach to the global issue of climate change. For more, we're joined by Deke Arndt, one of the co-editors of the study at NOAA.
To view NOAA's report, State of the Climate in 2012:
http://www.ncdc.noaa.gov/bams-state-of-the-climate/2012.php

To view highlights of the report, including photos and graphics:
http://www.climate.gov/news-features/understanding-climate/state-climate-2012-highlights
Chicago protesters at ALEC conference highlight controversial legislation and corporate influence
The American Legislative Exchange Council, or ALEC, is gathering for its 40th annual conference in Chicago. Opposition to the corporate-friendly organization has been building over the last few years as researchers and journalists highlighted ALEC's sweeping influence on state legislatures and its role in shaping laws from the privatization of schools to anti-union and gun measures.  A "Dump ALEC" campaign has led to nearly 50 corporations, including Coke, McDonald's and Wal-Mart, to cut ties with the controversial group. This week, activists are keeping the pressure up in Chicago.
In advance of the ALEC gathering, members of the Chicago Moral Monday Coalition gathered in the lobby of the ritzy Palmer House Hilton in solidarity with the regular protests in North Carolina against a slew of controversial legislation. Rallies continue the rest of the week, with a broad coalition of groups participating. Mary Anne Meyers with Illinois News Connection has more.
In Pakistan's Balochistan Province, Hazara Shi'ite community faces attacks and intimidation
Pakistan's Balochistan Province is the regular scene of violence, including an attack this week by the Baloch Liberation Army in which more than 20 people on a bus were kidnapped and at least 13 killed execution style. In addition to violence from separatists, the province is also contending with deadly attacks on a minority Shi'ite community, called the Hazara. Many of these attacks are thought to be carried out by Sunni extremists. Despite months of protests and appeals to the government to provide them with security, Hazaras say the violence continues to upend their lives. FSRN's Jeannine Etter reads for our reporter in Balochistan province, Gabe Matthews.