June 23, 2006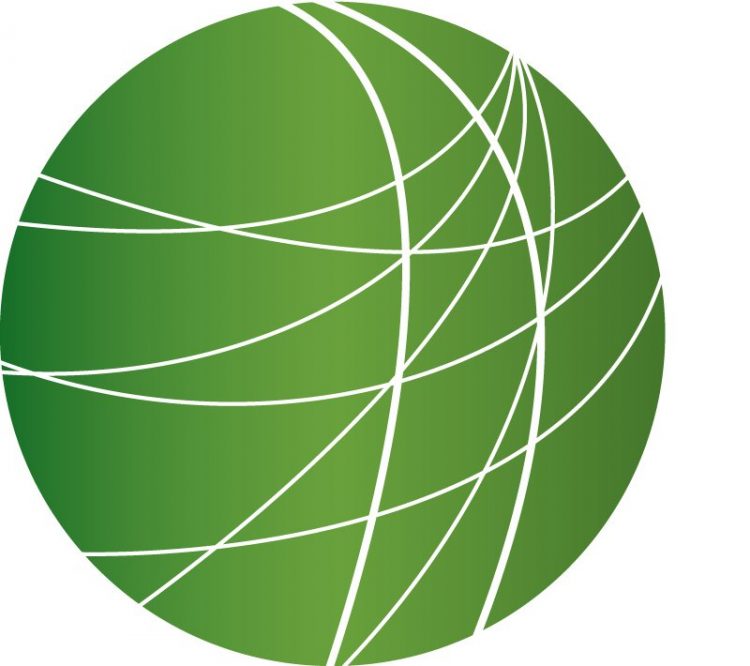 Headlines (5:04)
STATE OF EMERGENCY DECLARED IN BAGHDAD
The Iraqi government declared a state of emergency today in Baghdad after firefights between insurgents and US and Iraqi troops. Residents of the Iraqi capital had just 2 hours to clear the streets before a curfew went into effect at 2 PM local time. The state of emergency comes just 10 days after Iraq's prime minister announced the start of a massive security operation to crackdown on violent activity in the capital.
NEW BRITISH CRIME LAWS
British Prime Minister Tony Blair today announced controversial plans to reform Britain's criminal justice system. Naomi Fowler reports from London.
In today's speech, Tony Blair said that "unpalatable choices about liberty and security" needed to be made. He wants to extend 'on-the-spot justice' for low-level crime and disorder and introduce what he called "public protection advocates" to limit the impact of European human rights legislation. Relations with the judiciary are already at an all-time low. Tony Blair today used the same words as the tabloid press suggesting that the criminal justice system has become 'unbalanced' in favor of the criminal. Yet, since coming to power, Tony Blair's government has passed more than 40 Acts of Parliament addressing law and order issues and Britain now has the highest prison population in Europe. One of the government's own advisers, Ian Loader of Oxford Center for Criminology, said today the government has failed to counteract the erroneous public perception that crime is rising. It's also failed, he says, to fund, deliver, and explain programs that do work – such as prison education, reassurance policing, and pre-emptive social work. This is Naomi Fowler in London for Free Speech Radio News.
TERROR PLOT
FBI agents have arrested seven men for allegedly planning to attack the Sears Tower in Chicago and the FBI field office in Miami. The men, who Attorney General Alberto Gonzales described as "homegrown terrorists", were arrested yesterday in the poor Liberty City neighborhood of Miami. The grand jury indictment uses testimony from a government agent who infiltrated the group, posing as an Al Qaida operative.
MOGADISHU RALLY
A Swedish cameraman was shot dead today during a demonstration in the Somali capital of Mogadishu. The massive rally was in celebration of a peace deal brokered yesterday and in opposition to the proposed deployment of foreign peacekeepers to Somalia. The gunman reportedly shot the journalist at close range and then escaped into the crowd.
REFUGEE HUNGER STRIKE ON IRAQ-JORDAN BORDER
Refugees stranded at the Jordanian border with Iraq have begun an indefinite hunger strike to demand a solution to their predicament. Oula Farawati reports from Amman.
Some 200 Iranian-Kurdish refugees, who have been stranded on the Jordan-Iraq border since January 2005, began a hunger strike on Tuesday, demanding re-settlement in a third country. The hunger strike comes after several unsuccessful pleas for re-settlement to the world community. The Iranian-Kurdish refugees arrived at the Karama border crossing between Jordan and Iraq 18 months ago, after fleeing al-Tash refugee camp in Iraq's western Anbar province, following clashes there between insurgents and US forces…but since they lack official permission to enter Jordan, the refugees have remained on the Iraqi side of the border, in an area prone to harsh weather conditions. However, The United Nation's High Commission for Refugees has said that there is no pressing need for the refugees to leave the country and that they should go back there to their homes in northern Iraq, something that the refugees refuse to do.
PAPER PULP MILLS CONTINUE TO DIVIDE
Uruguay's President Tabare Vazquez met with Brazil's foreign minister today to ask Brazil to support the construction in Uruguay of two paper mills at the heart of a diplomatic row with Argentina. Marie Trigona has the latest from Buenos Aires.
Uruguay sent its case to the tribunal run by the Mercosur trade bloc earlier this month. The topic is sure to come up at the Mercosur presidential summit, which Argentina will host next month. The Argentine government has already taken the case to the UN's Court of Justice in the Hague to stop the construction of the pulp mills, saying they will pollute the shared border river. The High Court will issue its ruling in July. Workers employed with the Spanish and Finnish companies building the mills held a one-day strike yesterday because they suspect that construction is likely to be halted, which they say would cause 3,000 workers to lose their jobs. Residents from the Argentine town of Gualeguaychu will protest tomorrow while simultaneous demonstrations take place in Chile and Brazil against the installation of pulp mills in those countries. For Free Speech Radio News, I'm Marie Trigona in Buenos Aires.
Features
Administration Defends Financial Transaction Monitoring (4:22)
The Bush Administration is defending the monitoring of financial transactions, saying it's legal and essential to the war on terror. Leigh Ann Caldwell and Yanmei Xie report.
Israeli Government Launches Campaign to Stop International Peace Activists (2:35)
The Israeli government announced that it is planning a campaign to stop international peace activists from entering the country this summer. They deported nine Italian peace workers today alone from Ben-Gurion airport in Tel Aviv. This new Israeli policy comes in the midst of an Israeli escalation in violence that has resulted in 22 Palestinians killed in the last week, and 79 injured by Israeli air strikes. Saed Bannoura reports from the Palestinian Territories.
World Trade Talks Deadlocked (2:50)
The EU, the US and developing nations remain deadlocked about the terms and conditions of global trade negotiations. In a preliminary trade meeting in Vienna Wednesday, President Bush said he was committed to a successful round of trade talks. WTO members will meet next week in Geneva to work out the details of a framework on a global trade deal to cut subsidies and tariffs on agriculture and manufactured goods. A draft document was issued yesterday with 760 areas of dispute. NGOs are critical of the negotiations thus far saying the EU and US cuts don't go far enough. Cinnamon Nippard reports from Berlin.
Undocumented Immigrants Afraid to Seek Medical Assistance for Fear of Deportation (4:04)
Many Republicans, including Alabama Governor Bob Riley, have praised the new eligibility requirements for those who apply for the federal health insurance program for the poor, or Medicaid. The new eligibility requirements go into effect on July 1, and will require all U.S. citizens to provide proof of citizenship in order to receive benefits. Republicans like Riley say that requiring proof of citizenship will deter undocumented immigrants from "exploiting the system." But as Dolores M. Bernal reports, undocumented immigrants seldom qualify for Medicaid benefits and usually wait until their health deteriorates before seeing a doctor.
Critics Say Canadian Government's Child Care Allowance Does Not Tackle Real Program (4:13)
Canada's Tory government has ushered in a program that provides parents of preschool-aged children with a monthly allowance to spend on child care. But opponents of the initiative say the taxable allowance doesn't address the shortage of day care spaces across the country. Alison Benjamin reports from Vancouver.
Plaintiffs Question Why Morning After Pill Is Not Approved for Sale Over the Counter (2:11)
A lawsuit filed this year in New York federal court against the FDA seeks to clarify why the morning after pill wasn't approved for sale over the counter. Rebecca Myles files this report from the Big Apple, where New York University students organized a discussion with the suit's plaintiffs about the fight for women's reproductive rights.