October 31, 2006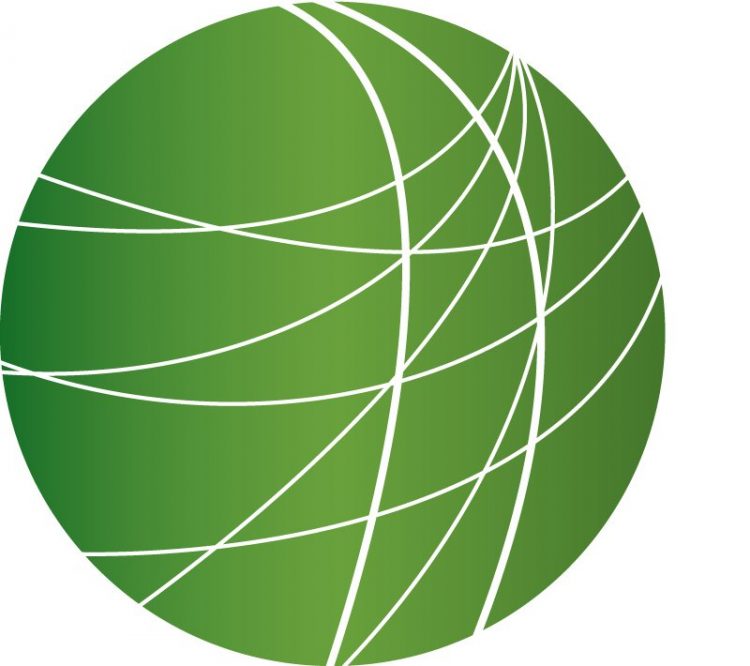 Headlines (5:10)
NORTH KOREA TO RETURN TO NUKE TALKS
Negotiations to end the nuclear crisis on the Korean peninsula will soon resume. Jason Strother has more from Seoul.
The Chinese Foreign Ministry says that North Korea will return to the Six Party Talks. The announcement was made following a meeting today between negotiators from the US, China and North Korea in Beijing. The talks, aimed at stopping Pyongyang's nuclear weapons program, have been stalled for over a year. Nations participating in the rounds also include South Korea, Japan and Russia. Tensions have risen in the region since the reclusive state test fired a nuclear device on October 9th. The United Nations Security Council soon after imposed sanctions on Kim Jong Il's regime. Officials here in Seoul hope the resumption of talks will bring an end to the standoff. There's no word yet on when the new round of negotiations will get underway. Reporting for Free Speech Radio News in Seoul South Korea, I'm Jason Strother.
CONVICTED BOMBERS ACQUITTED
Four Pakistani men have been acquitted of all charges in connection with a 2002 bomb blast near the American consulate in Karachi. An earlier trial at an anti-terrorism court had sentence two of the accused to death. The other two were sentenced to life in prison. At today's acquittal, appeals judges reportedly said the original trial was deeply flawed and ordered the men to be released if not wanted in other cases.
INDIA BOYCOTT
Hundreds of thousands of shops across the Indian capital Delhi remain closed today as part of a three-day strike to protest the sealing of unauthorized commercial establishments. Vinod K. Jose reports.
India's highest court has asked asked the government to demolish all properties which are illegally built. And when government started its demolition drive, thousands of traders hit the streets. The traders are on a three-day strike calling the city government to stop sealing their shops. They say it would mean losing livelihood for thousands of them. Demonstrators scuffled with the policemen as they tried to breach steel barricades to register their protest. Police fired tear gas and used water cannons to disperse the crowd. Last month a one-day token strike ended up with chaos killing four people in the violence. The capital's business community is expected to lose over 15 billion rupees – the equivalent of approximately 334 million dollars – due to their three-day shutdown. For FSRN, from Delhi, this is Vinod K. Jose.
CONGO
Rioting mobs rampaged through a northeastern Congo town yesterday, destroying 43 polling stations after a soldier killed two electoral workers in violence that came after Sunday's presidential runoff vote. Individual polling places began to post results – but the official overall outcome isn't expected for days. FSRN's Joshua Kyalimpa reports.
President Joseph Kabila faced ex-rebel Jean-Pierre Bemba in a run-off Sunday. Some 9,000 candidates also vied for 500 seats in the country's new parliament. Kabila enjoys enormous support in the east of the country while Jean Pierre Bemba has consolidated support from the west of the country. Both Kabila and Bemba have said they will accept the results, even if they lose. But Bemba's camp have already complained of some irregularities. Bemba's supporters have alleged that the international community wants Mr. Kabila to win to protect European and American interests in the mineral-rich country. At least one person died on the election day in protests over alleged fraud in the north-east of the country. Joshua Kyalimpa, FSRN, Kampala.
SMARTMATIC
Just over a month since Venezuelan President Chavez' speech at the UN, and one week before this fall's Congressional Elections, the US government is now investigating rumors of supposed links between the Venezuelan government and one of the largest and oldest voting machine manufacturers in the United States. Michael Fox has more from Caracas.
The US investigation comes after months of rumors of a supposed link between Smartmatic and the Venezuelan government. Smartmatic is the privately-owned Venezuelan parent company of Oakland- based Sequoia Voting Systems, whose equipment will be used in next week's Congressional Elections in more than 16 states. Both Venezuelan and Smartmatic officials have denied any Venezuelan state involvement in the company. Smartmatic and Sequoia announced on Sunday that the companies had filed voluntarily with the U.S. Committee on Foreign Investment in the United States to dispel any doubts that may exist regarding the independence of the company. Rumors to the contrary appear to be based on a Miami Herald article from 2004, which claimed that at one point the Venezuelan government was part-owner of a software company in which two Smartmatic owners also held large shares. According to Sequoia, this part "ownership" was actually just collateral for a routine loan received from the Venezuelan government. Sequoia was the first voting machine manufacturer in the US to implement Voter Verifiable Paper Audit Trail technology during the 2004 Presidential elections. Smartmatic acquired Sequoia in March of last year. This is Michael Fox, FSRN, Caracas.
Features
Philip Morris Makes Their Case against Punitive Damages (3:23)
The Supreme Court heard a case that could better define the scope of punitive damages. The debate on the award given to people on no basis of tangible loss has been debatable in U.S. courts for 200 years. Philip Morris brought their case before the high court today, seeking to reverse a nearly $80 million punitive damage award handed down by an Oregon court. As Washington Editor Leigh-Ann Caldwell reports, the case could impact the amount of damages a company would pay for their negligent behavior.
John Kerry Responds to Republican Criticism (1:45)
International Community Calls for Peaceful Resolution to Conflict in Oaxaca (3:20)
While Mexico's Federal Preventative Police occupy key parts of downtown Oaxaca City, residents in outlying neighborhoods continue to put up barricades and otherwise maintain control of the majority of the metropolitan area. Meanwhile, calls for a peaceful resolution to the conflict in Oaxaca have expanded beyond state lines, to the national and international level. Shannon Young reports.
Women Underrepresented in World Peacekeeping Missions (4:35)
Today marks the 6th anniversary of the adoption of the ground breaking U.N. Security Council Resolution 1325 on Women and Armed Conflict, which called for greater involvement of women in peacekeeping operations worldwide. But half a dozen years after its adoption, critics point out that peace support operations continue to be an area where women are still underrepresented at all levels, particularly at the top. FSRN's Danuta Szafraniec reports from New York.
Oil Corruption in Nigeria (3:00)
Nigeria's anti corruption body says more than $380 billion has been either stolen or wasted in the country since independence in 1960. The bulk of the money is from oil proceeds. While critics maintain that billions of dollars earned yearly from oil sales only benefit western oil companies and Nigeria's corrupt ruling class, local communities in the oil bearing Niger Delta region remain desperately poor. The communities say this inequality is partially responsible for the insurgency against western oil companies operating in the region. FSRN's Sam Olukoya reports from Lagos.
U.S. Partially Lifts Arms Embargo on Haiti (3:15)
The U.S. government announced the partial lifting of its 15-year arms embargo on Haiti this month, which was intended to quell the violence that followed the 1991 coup d'etat of former President Jean-Bertrand Aristide. But current leader Rene Preval claims it was preventing the Haitian police from obtaining the firepower they needed to combat armed gangs. Katie Sosin reports from Port-au-Prince.