March 24, 2008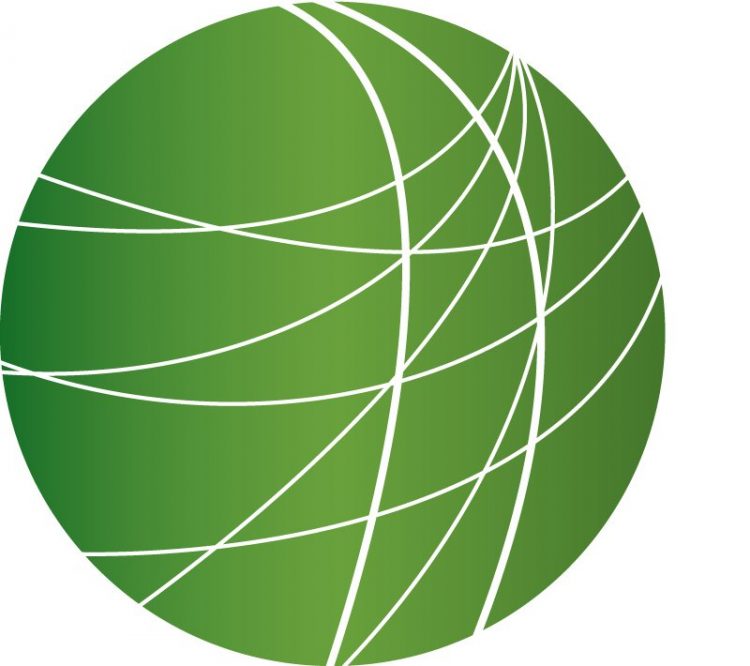 Olympic Torch Journey to be Marked by Pro-Tibet Demonstrations
Colombia's Displaced in Northern Ecuador
Fatah and Hamas Agree to Deal – But What Does it Mean?
Hilary Back on Campaign Trail As Barack Begins his Break
Taiwan Elections May Slowly Mean Closer Ties to China
32 Years Later, Argentina Still Seeking its Disappeared
HEADLINES
Pakistani Prime Minister Elected
Today in Pakistan, the coalition government headed by slain former Prime Minister Benazir Bhutto elected a new prime minister who immediately issued orders to release of detained judges. detained Devin Theriot-Orr reports from Lahore, Pakistan.
Yousaf Raza Gillani is the new Prime Minister of Pakistan following confirmation today by over two-thirds of Pakistan's national assembly. Gilani is the Vice-President of the Pakistan People's Party and a former speaker of the National Assembly under Benazir Bhutto. The new Prime Minister is a vociferous opponent of President Pervez Musharraf. He spent over 5 of the last 7 years in jail on corruption charges; charges which his supporters claim were intended to coerce him into leaving the PPP. It remains to be seen whether GIlani will serve for the full five- year term. There is widespread speculation that Benazir's widower and current co-chair of the PPP, Asif Zardari, would like the post for himself. At the moment, however, Zardari is not eligible because he is not a member of parliament. But with several vacant seats remaining to be filled in special elections, that could change. For his part, Zardari has stated that Gilani will serve the full five-year term. Within minutes of taking office, Gilani signed an order for the release of all judges held under house arrest, including the deposed Chief Justice of Pakistan Iftikhar Muhammad Chaudhry. Tomorrow, Gilani will receive the oath of office from as Pakistan begins a tense transition to democratic rule. For FSRN in Lahore, this is Devin Theriot-Orr reporting.
Bhutan Holds First Ever Elections
Seventy Two percent of voters in Bhutan cast ballots today voters in the first ever multi party poll to elect a parliament ending its 100 year old absolute monarchy. PC Dubey reports from Darjeeling, India.
In accordance with the new constitution, the Parliamentary democracy will not jettison monarchy, but rather turn it into a constitutional monarchy with clout and sway. Political observers, however, say the prospective governing body will just barely usher a limited democracy. The two parties that have been allowed by the Bhutanese election commission to join the political process are thoroughly royalist and their leaders have been hand picked prime ministers of the monarch in the past. They further say that the democracy would have no secular contours because the country would remain a Buddhist theocracy with little leeway for religious freedom. But Bishop Stephen Lepcha, the catholic bishop of the north Indian diocese of Darjeeling which technically shepherds Bhutan, believes the election was indeed historic. Bishop Lepcha says the Bhutanese constitution allows only freedom of conscience, not freedom of religion, but with the election "definitely in the future there is a hope." From Darjeeling in India, I am PC Dubey for FSRN."

Death Tolls Don't Just Include US
The U.S. death toll increases to 4000 in spite of U.S. and Iraqi announcements claiming that the security situation in Iraq is improved. Hiba Dawood has more.
According to the Iraq Coalition Casualty Count, the U.S. death toll hit 4000 as four Multi-National Division soldiers were killed and one was wounded last night when an improvised-explosive devise detonated during a U.S. patrol south of Baghdad. 96 US personnel have died since January. According to Iraqi Body Count, 89,867 Iraqis have died since as of the end of last year, although some say the true toll is much higher. During the month of March alone, more than 646 Iraqi forces and civilians died throughout Iraq. Yesterday alone, about 74 Iraqi civilians died in various violent attacks. More than 29, 320 U.S. forces have been wounded since the U.S.-led invasion started in 2003. Yesterday, mortar shells were launched at the fortified Green Zone in Baghdad said to be directed from the direction of Sadr City, a Shiite majority area in Baghdad. This week, President Bush will decide whether to withdraw more troops from Iraq beyond his planned draw down after the troop "surge" ends this summer. The draw down comes as a sign of the QUOTE "improvement" in the security situation in Iraq. In the meantime, US Forces requested a British presence in Basra due to a deteriorating security situation, a move of which Iraqi officials don't approve. Hiba Dawood reports for FSRN.
FEATURES
Olympic Torch Journey to be Marked by Pro-Tibet Demonstrations
Greek athlete Alexandros Nikoladis began the running of the Olympic Torch in Greece today. As the flame begins its 85,000 mile journey from Olympia to Beijing, International Olympic Committee president Jacques Rogge says that officials are in talks with China and Tibet in advance of the games. Meanwhile, activist around the world are gearing up for demonstrations along the torch's route to highlight human rights in Tibet. The torch will make only one stop in North America – the city of San Francisco. So far the city refuses to disclose the torch route and has said it will only allow protests in "free speech zones". Activists are outraged and calling on the city to condemn the Chinese government and not stifle free speech. Africa Jones reports.
Colombia's Displaced in Northern Ecuador
South American diplomatic relations appear to be growing tenser, after Colombia admitted this weekend that one Ecuadorian was killed during Colombia's unauthorized incursion into Ecuador earlier this month. The border between Ecuador and Colombia remains a crisis area. As FSRN's Diletta Varlese reports, a high number of Colombian refugees have been displaced and escaped into Ecuador's north.
Fatah and Hamas Agree to Deal – But What Does it Mean?
Rival Palestinian factions, Fatah and Hamas, agreed yesterday to a Yemeni-sponsored reconciliation deal in Sanaa'. However, both factions had separate interpretations of the pact. FSRN's Rami aL-Meghari has more.
Hilary Back on Campaign Trail As Barack Begins his Break
Reeling from a tough week on the campaign trail where issues of race were at the forefront of the discussion, Democratic candidate Barack Obama is taking a vacation. He'll be back at it on Wednesday. Hillary Clinton returns from three days off her campaign trail, to focus on the economy. She offers an updated plan on the housing foreclosure crisis. But as FSRN's Leigh Ann Caldwell reports, campaign donations might provide a more telling story.
Taiwan Elections May Slowly Mean Closer Ties to China
Elections in Taiwan on Saturday have ended eight years of presidency by the democratic progressive party. Ma Yingjiu, the newly elected president from the nationalist party, defends a softer line towards China. A new era in relations between Taiwan and the mainland is expected, but changes could be slow. Severine Bardon reports from Taipei.
32 Years Later, Argentina Still Seeking its Disappeared
Argentina marks the 32nd anniversary of the start of the nation's 1976 military coup today. An estimated 30,000 people were disappeared during the so-called dirty war. More than three decades later, the bodies of many of the disappeared have yet to be found and identified. FSRN's Marie Trigona reports from Buenos Aires on the work of a team of anthropologists that investigate human rights violations.