June 2, 2008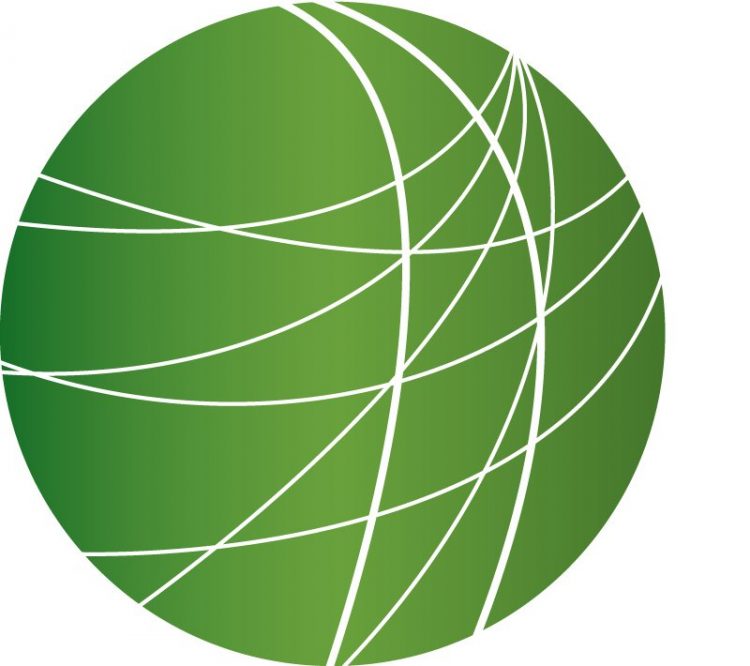 With the Final Round of States Voting Tomorrow, the End of the Democratic Primary is Near. Maybe.
Carbon Reduction Bill Faces Debate in US Senate
Pakistani Remains One of the Most Dangerous Spots in the World For Journalists
Community Groups in El Salvador Call For Investigation Into the Murder of One of the Suchitoto 14
Great Lakes Compact slowly Garners Support From US States
HEADLINES
Truckers Protest Fuel Prices in Chile
Skyrocketing oil prices in Chile contribute to slower economic growth and higher inflation. As oil prices continue to climb, truck owners have called for a national strike tomorrow. From Santiago FSRN's Jorge Garretón has more.
The strike called for Tuesday is in response to the high diesel prices paid by truckers to gas their rigs. But a major truckers' association jumped the gun today and has partially shut down parts of the main highway that links the capital Santiago with the main ports in Central Chile. The truckers are demanding the government do something about the high price of diesel. They demand the government remove the specific diesel tax and that highway toll prices be frozen. In response the government announced today a billion dollar investment into an oil price stabilization fund aimed at reducing the fuel price paid at the pumps. The government told truckers to sit down to talk instead of striking. But truckers who pay on average $4.70 for the gallon of diesel, say the measure is not enough, because it will only reduce the price of diesel some 35 cents per gallon. Truckers say the strike is on, beginning at midnight tonight. A trucker's strike brings back bad memories for Chileans, because a large two-month long truckers strike led in part to the 1973 military coup. For FSRN this is Jorge Garretón in Santiago.

Children from Religious Sect Returned to Parents
A judge today ordered more than 460 children be returned to their parents after they were removed from a ranch in Texas during a raid in early April. Today's ruling allowed the parents to begin picking their children up from foster facilities around the state almost immediately. The families are members of the Fundamentalist Church of Later Day Saints who practice polygamy. The judges order requires them to stay in Texas, attend parenting classes and allow the children to be examined as part of any ongoing child abuse investigation.
Blast at Danish Embassy Kills Ten
A suicide bomber blew up a car outside the Danish embassy in Islamabad today, killing 10 people and wounding nearly 30 others. Mudassar Shah has more from Islamabad.
According to interior ministry sources a foreign national is also among the dead. A joint team of police, Federal Investigation Agents, and secret agencies was established to investigate the blast. The UN project office was also destroyed. Some media reports in Pakistan suggest that the explosion may have been an assassination attempt on the life of President Pervez Musharraf. Denmark had downgraded the embassy and moved out most foreign staff in recent months. They took this action due to threats linked to the reproduction in February of what most Muslims believe were sacrilegious cartoons in Danish media. Denmark is now advising its citizens against all travel to Pakistan. Before to day's blast, they merely cautioned against unnecessary trips to the country. Norway has temporarily closed its embassy in Islamabad after today's violence. Foreign Secretary Salaman Basheer, speaking at the scene offered assurances the government will do everything to protect the diplomatic missions and ensured the security and safety of citizens of Pakistan. For Free Speech Radio News, I am Mudassar Shah in Islamabad.
UN Human Rights Envoy on Extra Judicial Killings in Brazil
According to the UN Human Rights Council, thousands of killings by Brazilian police are going largely unpunished because of public approval for a perceived crackdown on crime. U.N. special envoy Philip Alston presented his findings today to a Human Rights Council meeting in Geneva. He says officials have often turned a blind eye to extrajudicial executions by police in crime-riddled Rio de Janeiro state because of what he calls "policing by opinion poll."
Two More Bolivian States Support Autonomy
Bolivians voted overwhelmingly Sunday for autonomy measures in two opposition-controlled states where the vote was accompanied by confrontations, road blocks and the burning of ballot boxes. FSRN's Diletta Varlese reports.
It was a tense day in the Beni and Pando regions, in the northern Amazonian areas of Bolivia. Sixty-nine percent of voters cast ballots in Beni, with more than eighty percent of those supporting autonomy. In Pando, while the measure also passed by a wide margin, fifty percent of voters stayed away form the polls. In all, four provinces from the eastern lowland region are resisting land and resource redistribution measures pushed by President Evo Morales. These reforms would benefit the poorer, mostly indigenous Bolivians of the mountainous western regions. Government officials call the regional referendums illegal, and President Morales says that he's not afraid to face the national vote of confidence set for mid August. For FSRN, I'm Diletta Varlese.

Senator Kennedy Out of Surgery
Sen. Edward Kennedy is out of surgery at Duke University. His doctor says the procedure to treat his cancerous brain tumor was successful. Kennedy was awake during the 3 1/2-hour procedure. The 76-year-old senator now faces chemotherapy and radiation. Sen. Kennedy should experience no permanent neurological effects from the surgery. A Kennedy spokesperson says the Senator told his wife just after the surgery that he felt like a million bucks.
FEATURES
With the Final Round of States Voting Tomorrow, the End of the Democratic Primary is Near. Maybe.
The final days of the Democratic primary race have been just as eventful as the first ones. The Democratic rules committee reinstated half of Michigan and Florida's delegates and Senator Hillary Clinton continues to have a strong showing in some states and territories. She received an easy win in Puerto Rico Sunday. Senator Barack Obama continues to shore up support from super delegates, inching him closer to securing the nomination. And although signs show that Senator Clinton is winding down her campaign, she continues to publicly vie for the nomination. As FSRN's Leigh Ann Caldwell reports, Senator Clinton's focus continues to be on the popular vote, which is where she claims to have a majority — an argument adopted by many of her loyal supporters. But it's an assertion most accounts dispute.
Carbon Reduction Bill Faces Debate in US Senate
Today the US Senate began debating a bill to reduce carbon emissions in the U.S. It is the most significant attempt by Congress to address global warming in a decade, but many lawmakers are skeptical – and so are some environmentalists. FSRN Correspondent Matt Laslo reports from Washington.
Pakistani Remains One of the Most Dangerous Spots in the World For Journalists
Being a journalist in Pakistan's tribal areas can be a difficult task. Reporters face threats on a regular basis from terrorist groups, as well as surveillance and obstruction by the military. In these tribal areas reporters are not just victims of random violence, but are sometimes targeted outright. Until Mid-may, twenty-one journalists had been killed in Pakistan since 1999. The most recent victim of anti-journalist violence is Mohammad Ibrahim, who was shot dead in the Bajaur region in late May. His death raised the number of dead to twenty-two. FSRN correspondent Rahmanullah has more.
Community Groups in El Salvador Call For Investigation Into the Murder of One of the Suchitoto 14
In El Salvador, the May 2nd assassination of Hector Antonio Ventura, one of the "Suchitoto 14," is still fresh in the minds of citizens. The "Suchitoto 14" were taken as political prisoners in July 2007 and cleared of all charges last February. Ventura was stabbed to death while sleeping in a community outside Suchitoto. Now, legal and community organizations are demanding the Salvadoran Attorney General's office and the National Civilian Police immediately investigate the political connections in Ventrua's death. Meredith Defrancesco has more from San Salvador.
Great Lakes Compact slowly Garners Support From US States
Early last week, Wisconsin became the fifth US state to ratify the Great Lakes Compact, a proposed international agreement between eight states and two Canadian provinces that would protect North America's most important fresh water supply. Ohio, Pennsylvania and Michigan still have to approve the Compact before it goes to the US congress for ratification. The most recent roadblock is Ohio. Political infighting in the state's Legislature is blocking the natural resource protection deal from passing. WORT's Chris Evans and Molly Stentz have more about the Compact.