July 18, 2008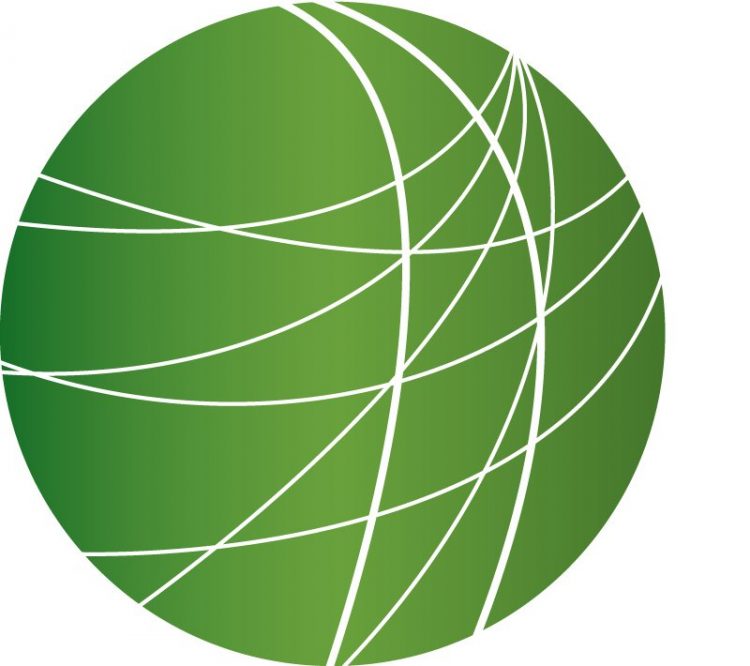 Government Report Acknowledes Indonesia's role in Timor Violence
Child Detainees in Iraq
Algonquins' of Barriere Lake want Canadian Government out of Internal Affairs
Critics Say EPA Keeping Quiet about New Report
HEADLINES
Bush and Al-Maliki Agree to "Time Horizon" for US Troop Withdrawal
Officials in Washington and Baghdad have reached an agreement to set a "general time horizon" for the withdrawal of US combat troops from Iraq. The White House has used the term "aspirational goals" as opposed to the word "timetable". President Bush spoke with Iraqi Prime Minister Nouri al-Maliki via video link Thursday evening about timing issues ahead of the expiration of the UN mandate that currently allows for US combat troops in Iraq. The White House is under pressure to finalize language for a long-term Iraqi security deal before the end of the month.
European Trade Ministers Meet in Brussels Ahead of Doha Round
Trade officials will meet on Monday in Geneva for talks seen as a last attempt to secure an international trade deal under the World Trade Organization's Doha round. European trade officials met in Brussels today to try to hammer out a common position ahead of the Geneva meeting. Israel Rafalovich reports from Brussels.
Tariffs and subsidies on agricultural goods have long been the major sticking points for European trade negotiators. EU member states have been reluctant to lift tariffs protecting their domestic food production as long as the United States continues to heavily subsidize its farmers. The European Union Trade Commissioner Peter Mendelson negotiated a compromise position that would lower European farm tariffs by 54 percent in exchange for the US agreeing to reduce farm subsidies by 4 to 7 billion dollars. At today's meeting, France and Ireland ruled out further concessions, saying the European Union offer to scale back farm tariffs subsidies already goes far enough. EU Trade Commissioner Mendelson told reporters in Brussels that an impasse at the Geneva meeting would delay the Doha talks for at least another year and signal the world's inability to tackle new global challenges such as climate change, food scarcity and energy security. Free trade critics argue that type of problem-solving work should not fall to the World Trade Organization in the first place. Israel Rafalovich, FSRN, Brussels.
Arab League to Hold Emergency Meeting on Sudan
Foreign ministers from Arab League nations will meet in Cairo on Saturday to discuss the implications of a possible international arrest warrant for Sudanese President Omar al-Bashir. Earlier this week, a top prosecutor requested the International Criminal Court issue an arrest warrant for al-Bashir on charges of war crimes, genocide and crimes against humanity. This came after the Sudanese government refused to extradite two other officials linked with war crimes in Darfur. At this weekend's emergency meeting, Arab League nations are expected to debate a proposal to ask Sudan to comply with the older ICC extradition request in an effort to deter an arrest warrant for President al-Bashir. Sudanese officials have indicated that Khartoum will continue its policy of non-complicance with the International Criminal Court.
Military Buildup Around Cambodian Temple Near Thai Border
Hundreds of Thai and Cambodian troops have mobilized along their shared border. Both nations are staking claims to disputed territory that's home to the ruins of an ancient temple. And after a close call, there are fears that the tension could turn violent. FSRN's Jason Strother has more from Cambodia.
Solders from both nations pointed guns at one another, but no shots were fired, during a ten- minute standoff Thursday night near to the Preah Vihear temple in northwest Cambodia, according to witnesses. The hostilities appear to have cooled down today, but additional military forces have been dispatched to the scene. Thai nationalists were infuriated when Bangkok recently decided to support Cambodia's bid to designate the ruins as a World Heritage Site. An endorsement that was later retracted. The armies were called to the border earlier this week after a few Thai protestors were arrested for illegally crossing the Cambodian border to reach Preah Vihear. The International Court of Justice ruled in 1962 that the land, and thus the temple, legally belongs to Cambodia. Officials from both nations will meet early next week in hopes of resolving the dispute. For Free Speech Radio News, I'm Jason Strother in Siem Reap, Cambodia.
NetRoots Conference Opens in Austin
2500 new media activists and bloggers are in Austin, Texas for the annual Netroots conference. Ann Raber is there.
The NetRoots Nation conference is an annual gathering of people who mostly know each other through online blogger networks and other digital media. The gatherings began 3 years ago with an event in Las Vegas organized by the DailyKos, one of the best-known communities of political bloggers in the country. While many bloggers use the internet to become independent citizen journalists, the connections of NetRoots Nation conference to the Democractic Leadership Council is clear. DailyKos founder Markos Moulitas gave today's keynote address along with Harold Ford, former senator from Tennessee and chair of the Democratic Leadership Council. The two discussed what needs to be done to bring more people into the Democratic Party to ensure that their presumptive candidate for president, Senator Barack Obama, wins the presidential election. Ford spoke to the role of the party leaders to set a relevant party platform. [Ford clip] "The real challenge is to develop an agenda that mirrors the passion, excitement and the desires of people across the country." Spirits are high among the attendees in the NetRoots Nation today, as they often are when a group of like-minded activists come together. As the convention continues through the weekend, the bloggers will work with elected officials to promote the Democratic Party to voters. This calls into question just how independent this self-described progressive grassroots movement is….and how the Democratic Party plans to use the blogosphere and citizen journalists as a media strategy this election year. For Free Speech Radio News in Austin, this is Ann Raber.
FEATURES

Government Report Acknowledges Indonesia's role in Timor Violence
Ten years after massive human rights violations in East Timor, a governmental report has finally been issued. Indonesian President Susilo Bambang Yudhoyono and East Timorese counter-part Jose Ramos Horta accepted this week the findings of a joint-truth commission that indicted Indonesia's military, government and police for murders, rapes and torture in the 1999 violence. But both leaders downplayed the prospect of international prosecutions, saying the report was instead aimed at promoting friendship between the two nations. But as Rebecca Henschke reports the survivors are far from satisfied.

Child Detainees in Iraq
The release this week of video footage showing a 16 year old detainee at Guantanamo Bay highlights a Bush Administration policy that's at odds with international law: imprisoning youth caught up in armed conflict. Attorneys for Omar Khadr say teenagers shouldn't be detained and prosecuted for war crimes. Yet the Bush Administration maintains its stance, even filing a motion with a federal appeals court today insisting that the US military can detain juveniles on the battlefield. Since 2003, the US has detained some 2,400 children in Iraq alone, including children as young as 10 years old. The detention rate rose drastically since last year – to an average of 100 new children arrested per month. From Geneva, where the Committee on the International Convention on the Rights of the Child is headquartered, FSRN's Babak Bazargan filed this report.

Algonquins' of Barriere Lake want Canadian Government out of Internal Affairs
Dozens of people have been gathered outside the Ministry of Transport office in Canada's capital for the last three days. The Algonquins' of Barriere Lake and their supporters are protesting the Canadian government's interference in their internal affairs, as well as what they say is the government's exploitation of their natural resources. Last spring, the Department of Indian Affairs decided to oust the Algonquins' of Barriere Lake customary chief and council and empower a minority faction. Economically, the Barriere Lake reserve is one of the worst off in the country – it's also on of the last communities in Canada to live off of the electricity grid, despite being in the heartland of Quebec's hydroelectricity and forestry industries. From Ottawa, Courtney Kirkby reports.

Critics Say EPA Keeping Quiet about New Report
The Environmental Protection Agency released a comprehensive report Thursday that appraises the repercussions of global climate change on humans – but critics say the agency is interested in keeping the findings under wraps. Although the report was ready for release in April, the agency stalled its release; and despite its scientists' own findings, the EPA decided last week to not regulate greenhouse gas emissions. We spoke with Rick Piltz, Director of Climate Science Watch about the study.
Nelson Mandela Turns 90
Nelson Mandela is celebrating his 90th birthday today. Mandela was arrested in 1962 in connection his work against apartheid in South Africa, and was held for 27 years before being released. During his imprisonment, mostly spent on Robben Island, Mandela became an international symbol of the anti-apartheid movement. After his release in 1990, Mandela moved towards reconciliation, and helped create the transition towards democracy in South Africa. He became that nation's first black president in 1994. In this speech given at the Oakland Coliseum in California, just four months after his release, and preserved by the Pacifica Radio Archives, Mandela thanked the international movement that struggled in solidarity against apartheid in South Africa.