May 12, 2009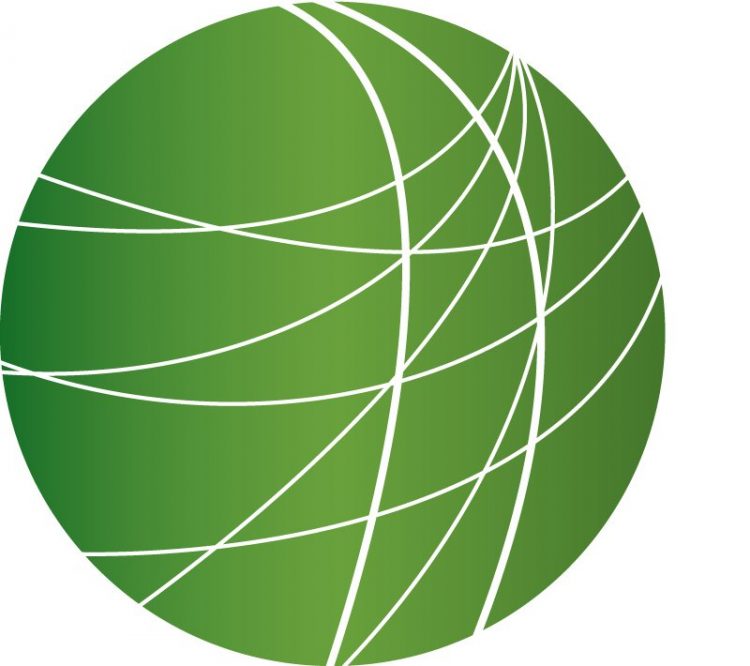 US sergeant  killing spree may point to shoddy military mental healthcare
Some one million people displaced in Pakistan due to fighting
Questions raised over Karzai's re-election campaign
Everyday people tell Congress what the economic crisis really means
Commentary by Mumia Abu Jamal: Government for whom?
HEADLINES
Obama enters Middle East peace process, new government in Palestine, Pope visits
The Obama administration has moved forward on the Middle East peace process — the White House announced today that President Obama will host three key Middle East leaders this month. Israeli Prime Minister Benjamin Netanyahu, Egyptian President Hosni Mubarak, and Palestinian President Mahmoud Abbas will each visit the White House on separate dates between now and the end of May. Meanwhile, in the West Bank this evening, President Abbas is expected to swear in a new government – however, it will not include representatives of Hamas, the Palestinian People's Party or the Popular Front for the Liberation of Palestine. As the new Palestinian government takes shape, the Pope is in the region – Free Speech Radio News's Ghassan Bannourra has more.
Pope BenedictVI visited Islamic, Christian and Jewish holy sites in Jerusalem today. In East Jerusalem, the Israeli police have closed down a Press office set up by Palestinians to provide services for local and international Media during the Pope's visit. Organizers say the media center was intended to counter what they say as an Israeli attempt to sideline the Palestinian community in the city. Ahmad Al Ruwidi, head of the Jerusalem affairs unit in the Palestinian President Office explains:
"Israel wanted to present the city as if it is a unified Israeli city and to not allow the Pope to see and hear what the Palestinians living in the city of Jerusalem are facing."
Since the start of 2009 Israel has increased its campaign to drive Palestinians out of Jerusalem. The municipality has handed out 29 more demolition orders to Palestinian families since the beginning of May.  96 demolition orders were delivered during the month of March, while 88 other orders were issued in February. Tomorrow, Pope Benedict VI will visit the West Bank city of Bethlehem tomorrow. He will be welcomed by Palestinian, Muslim and Christian leaders headed by President Mahmoud Abbas. Ghassan Bannoura, FSRN, Bethleham.
After more than two decades on death row, charges dropped
Tennessee authorities dropped all charges today against a man who spent twenty three years on death row. Paul House was convicted of murdering a young mother in 1985. In an unexpected move today, prosecutors acknowledged that new evidence raises doubts regarding House's guilt.

Alleged Nazi war criminal deported to and arrested in Germany
After months of fighting his deportation from the United States, John Demjanjuk arrived in Germany today to face charges that he assisted in the murder of more than twenty-nine thousand Jews at a Nazi death-camp. Free Speech Radio News's Cinnamon Nippard reports from Germany.
On his arrival, Demjanjuk was transferred to Stadelheim prison where a judge read out the 21-page arrest warrant outlining the charges against him. German prosecutors say they have documents showing that Demjanjuk served as an SS guard at the Sobibor death camp in Nazi-occupied Poland in 1943. Demjanjuk denies he was at Sobibor. He says he was a Soviet soldier captured by the Nazis and didn't hurt anyone. Furthermore, Ulrich Busch, Demjanjuk's lawyer says that even if he "had been there, he should still be acquitted" because as a Ukrainian he would have been forced into service by the Nazis. Previously, courts in both Israel and America stated that Demjanjuk was a guard at Sobibor – charges that he had not challenged. At 89 years of age, Demjanjuk's case has brought to worldwide attention the fact that time is running out for successful prosecutions against former Nazis. Demjanjuk will now undergo a medical examination to determine whether he is fit enough to stand trial. Cinnamon Nippard, reporting for Free Speech Radio News.

Sri Lankan makeshift hospital shelled
Sri Lanka's Tamil Tiger rebels accused government forces of killing 47 people in artillery and mortar attack on a hospital — the government has denied the charge. Free Speech Radio News's Ponniah Manikavasagam has more.
A medical officer in the hospital says most of the dead were the survivors of the week-end shelling that had killed more than 400 civilians. Another 56 were wounded in Tuesday's second attack on the makeshift hospital at Mullivaikkal in the Northern Province. The International Red Cross attempted to evacuate many sick and wounded from the war zone this morning, but was unable to do so due to heavy fighting. Sarasie Wijeratne is the Spokesperson of the International Red Cross.
"The ferry went to the conflict area and the prevailing situation prevented it from carrying out the plan evacuation of patients and as well as the off loading of consignment of food."
Health officials in the war zone say there is an acute shortage of food and medicine to treat scores of injured people. Worldwide concern and demands for the killing to end, as well as calls to stop the use of heavy weapons, have so far been powerless to stop or arrest the fighting. Ponniah Manikavasagam, FSRN, Sri Lanka.
Japan and Russia sign "civiaian nuclear power treaty"
In Tokyo today, Japanese Premier Taro Aso met with his visiting Russian counterpart, Vladimir Putin and signed a number of bilateral agreements including a "civilian nuclear power treaty." Free Speech Radio News's Claudia Cragg has more.
Worth hundreds of millions of U.S. dollars, the deal includes not only the supply by Russia of "enriched" uranium from spent nuclear fuel to Japan for "civilian nuclear power" but also cooperation on 'Green' energy saving programs and fighting international crime. Activists in both Japan and Russia have been demonstrating since December 2006 against the possible signing of this pact, fearing both further undermining of international non-proliferation and a radical increase in stockpiles of radioactive waste.
China's 2008 earthquake remembered
Finally, one year ago today a devastating earthquake struck China's Sichuan province – official figures put the number of deaths at more than 69 thousand. Almost 18 thousand people are still considered missing. Just last week, Chinese officials announced that 5335 of the dead were children.
FEATURES
US sergeant  killing spree may point to shoddy military mental healthcare
The US military said today it's charged a U.S. Army sergeant on his third tour in Iraq with murder — in connection with yesterday's shooting spree that left five fellow soldiers dead in a Baghdad mental health clinic. Officials said Sergeant. John M. Russell, a communications specialist with the 54th Engineering Battalion, was taken into custody by military police after the shooting.  The killings are raising new questions about the number of deployments U.S. soldiers are being asked to serve in the war zone, and the quality and availability of military mental health care. Aaron Glantz has more.

Some one million people displaced in Pakistan due to fighting
Nine people are dead and four people are wounded after another assumed U.S. drone attack on Pakistan's tribal region. The U.S. has not admitted to or denied the strikes – the fortieth such attack into sovereign territory since the beginning of 2008 in an area populated with both civilians and suspected Taliban and al Qaeda insurgents. Some 230 people have died as a result.  As the Pakistani military steps up its battle with Taliban militants, the country continues to grapple with one of the largest migrations in its history. The military is now estimating that more than one million people will be displaced as a result of the ongoing violence. In the second of a two-part series, we go to the Jalala Refugee Camp in Mardan, North West Frontier Province. The camp is overwhelmed and people there lack adequate food and shelter. Catherine Komp reads for FSRN's Pakistan correspondent, Gabe Matthews.
Questions raised over Karzai's re-election campaign
As voters in Afghanistan get set to go to the polls in August, some analysts are concerned that President Hamid Karzai is using government machinery to bolster his re-election campaign. The country's electoral laws stipulate that no one has the right to use government power in an electoral campaign. Zubair Babakarkhail reports from the capitol city of Kabul.
Everyday people tell Congress what the economic crisis really means
Some of the people most affected by Washington's policies crowded a room on Capitol Hill today. Domestic workers, day laborers, and people who have lost their homes to foreclosure told members of Congress what it means to be on the front line of the economic crisis.  As FSRN's Karen Miller reports, they also offered Congress solutions on what it can do to help.
Commentary by Mumia Abu Jamal: Government for whom?