November 19, 2009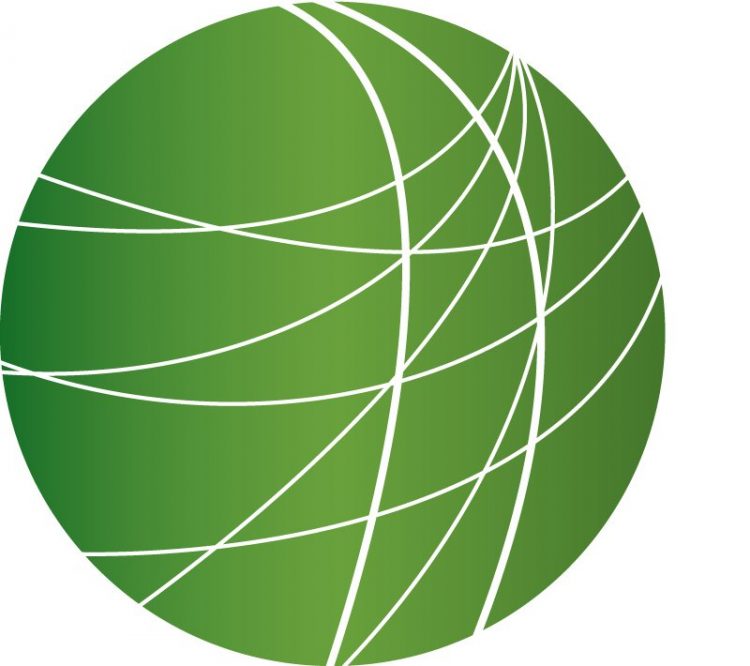 Senate unveils health care bill that includes public option
Obama wraps up Asian tour in South Korea with host of issues
Afghans express effects of war as Karzai begins second presidential term
HEADLINES
Army Corps of Engineers blamed for Katrina flooding
A federal judge in New Orleans ruled last night that an infamous shipping channel played a key role in the flooding that devastated the area after Hurricane Katrina.  The court says the US Army Corps of Engineers is liable for damages.  Melinda Tuhus reports.
U.S.  District Court Judge Stanwood Duval ruled that the Corps of Engineers is liable — not for construction of the 76-mile Mississippi River Gulf Outlet channel, known as Mr. GO — but for its poor maintenance.  The channel was a direct cause of the devastating flooding that hit the Lower Ninth Ward and St. Bernard Parish to the east.
The ruling marks the first time the federal government has been held liable for any of the Katrina flooding.  It awards six plaintiffs a total of about three-quarters of a million dollars, but it opens the door to lawsuits from 80,000 others who were affected, with a potential price tag of $500 billion.
Steve Gonzales, a lifelong resident of St. Bernard Parish, is already part of a class action lawsuit.  He said the ruling is good news, but only a partial victory because Mr. Go has been closed to shipping but not sealed off completely.
"As long as it's open, that storm surge can still come up that canal."
The Obama administration is expected to appeal the ruling.  Melinda Tuhus, FSRN.
Local Community Radio Act passed out of Senate Committee
Today the Local Community Radio Act unanimously passed out of Senate committee and is on the way to debate on the Senate floor.  The bill would allow the development of potentially hundreds of Low Power FM stations across the country.  Washington Senator Maria Cantwell.
"These stations provide local news and information and listeners with a diverse viewpoint over the airwaves that reflect local interest.  And these stations are intended to be low cost to set up and operate which allows more segments of society to participate in their community."
Because of current rules Low Power FM stations are sited mostly in rural communities.  These rules were prompted by lobbying by large and corporate broadcasters that claimed the low power signals would interfere with their own.  But after a 2 million dollar taxpayer-funded study proved the concerns were unfounded, the current bill gained momentum.  A full vote in the US House is expected soon as well.
African albinos hunted for witchdoctor cures
Thousands of albinos in the Great Lakes region of central Africa are living in fear of being hunted for their body parts, according to a Red Cross report.  Dianne Penn of  UN Radio reports.
The International Federation of Red Cross and Red Crescent Societies (IFRC) finds as many as 10,000 albinos in Tanzania and Burundi cannot move freely due to "albino hunters" who are hired mainly by witch doctors and "big-money traders."  Andrei Engstrand-Neacsu, IFRC communications manager in Nairobi, says the phenomenon began about two years ago and that there is nothing in these countries' culture or heritage which supports the killing of albinos.
"It is mostly an economic activity by criminals who have seized an opportunity and who found people sufficiently stupid to believe that by using magic potions made of albino body parts they could become rich or more powerful, or find love."
He says people will pay as much as $75,000 for an "albino kit" consisting of the limbs, nose, tongue, ears, and genitals of an albino.  The IFRC says 44 albinos have been killed in Tanzania, and a further 12 albinos killed in provinces in eastern Burundi.  Meanwhile, as many as 300 albino children and teenagers are in hiding or living in dire conditions at schools for the disabled or emergency shelters. Dianne Penn, UN Radio.

Indian sugarcane workers protest price fixing
India's sugarcane farmers are protesting a new pricing system that discourages state governments from establishing higher cane prices.  Sugarcane is big business in India; the country is the second leading producer of sugarcane worldwide.  Today thousands of farmers rallied in New Delhi demanding a change to the system.  Bismillah Geelani reports from the capital.
About 10,000 sugarcane farmers from various Indian states converged in New Delhi on the opening day of the winter Parliamentary session.  Holding sugarcane stems and banners, the farmers demanded a revamp of the recently announced pricing system.  They say the prices set by the government are less than their production costs.  Chedi Lal a farmer from Uttar Pradesh is among the protesters.

"We are demanding fair prices.  We can't survive on what they're offering; it's too low.  And if the government does not concede to our demand, we will set fire to all our product, and begin protesting across the entire country."
The protestors tried to surround the Parliament building, and forced the house to adjourn.  While sugar prices worldwide have seen a steady rise in recent months, the farmers have repeatedly expressed their discontent with what they are paid for their produce.  With the farmers deciding to continue their protest tomorrow, the government has called an all-party emergency meeting to look into the issue.  Bismillah Geelani, Free Speech Radio News, New Delhi.
Russia outlaws capital punishment
A Russian Court has ruled to abolish capital punishment – arguing that doing so is required because of its membership in the Council of Europe.  Russia had a moratorium on the death penalty in place for over a decade, but this decision adds some degree of finality.  The Constitutional Court says the decision cannot be appealed.
FEATURES
Senate unveils health care bill that includes public option
In Washington today, Senate Majority Leader Harry Reid unveiled health care legislation. The bill would cost $849 billion over the next decade but supporters it will be completely paid for. It is also projected to save $127 billion from the federal deficit. Reid's proposal would cover 31 million people and it includes a public option. But the bill still has a long way to go before it reaches the president's desk. FSRN's Leigh Ann Caldwell has more.
Obama wraps up Asian tour in South Korea with host of issues
In South Korea today, President Barrack Obama wrapped up his four-nation tour of Asia by meeting with President Lee Myung-Bak and visiting with US troops at Osan Air Base. While Obama and Lee discussed nuclear negotiations with North Korea during a press conference, some South Koreans wanted Obama to address a different issue: why their nation is once again sending troops to Afghanistan. FSRN's Jason Strother has the story from Seoul.
Afghans express effects of war as Karzai begins second presidential term
Afghan President Hamid Karzai was inaugurated to a second term today, stating he would battle corruption and drug trafficking that runs rampant in the country.  He also made promises about the country's military effort against the Taliban – setting goals that encouraged US Secretary of State Hillary Clinton, who was in Kabul for the event.
"I was very pleased to hear today when President Karzai said that he hopes that within three years, the Afghan security forces will have the lead in important areas and within five years — which is an ambitious goal, but he stated it — the Afghan security forces would have the lead throughout the country."
Karzai's reelection came amid controversy and widespread voter fraud, but a run off vote was cancelled after his primary opponent dropped out of the race.
The inauguration comes as President Obama is weighing options in the country, including an increase in US troops.
As policy is debated in the capitols, the people of Afghanistan are rarely heard in the debate. A new report that draws on the work of NGOs and development groups working on the ground in Afghanistan documents those voices. It's called "The Cost of War: Afghan Experiences of Conflict 1978 – 2009" and it was written by Oxfam International and Afghan NGOs.
To discuss the report's findings, we're joined by Shannon Scribner, a senior policy advisor with Oxfam International.
Protesters fight California regents' vote to increase university fees
At California campuses students and union activists faced off with university police. Some gathered yesterday at the University of California – Los Angeles to protest a 32 percent increase in student fees. The Board of Regents voted today to approve the hike, which would raise tuition to more than $10,000 a year for undergraduate students. Police in riot gear confronted protesters. Fourteen were arrested.
The move is part of a pattern across the country, where lower acceptance rates, tuition increases, and cuts to college classes have made a four year degree out of reach for many students. In California, a coalition of teachers, students, and worker unions has formed to demand drastic changes to save the state's university system. FSRN'S Africa Jones reports.