January 5, 2010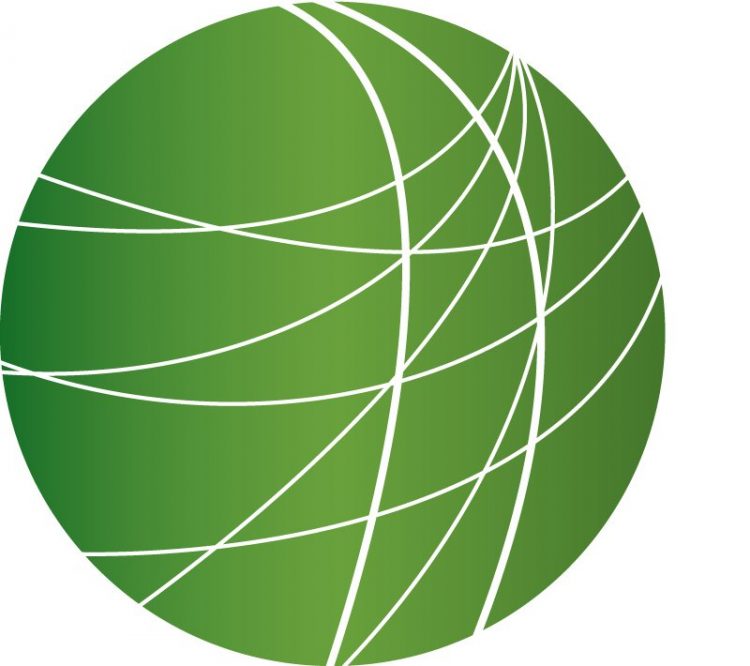 Civil rights groups critical of increased airport security measures
New report calls for sweeping changes in how intelligence is gathered and used in Afghanistan
Democrats begin finalizing health care bill with key issues still unresolved
New rules for asylum seekers go into effect this week
Immigrant advocates push for regulation of remittance system
Mumia Abu Jamal: From how to why
HEADLINES
Yemen says embassies were safe, US says no GITMO repatriated to Yemen
Yemen's state media – Saba – reports that the nation's Cabinet said today that there was no justification for the US and other nations to close their embassies this week, and that local security is providing protection with high readiness. The US embassy reopened today and the UK mission is expected to follow suit. This, as five people described by Yemen security as "terror elements" were arrested. Yesterday, Yemeni security forces killed two alleged Qaeda militants linked to threats against international compounds. Rueters and al Jazeera report that Yemen has launched a campaign against al Qaeda involving thousands of troops.  And White House Press Secretary Robert Gibbs announced today that the US will not transfer any Guantanamo Bay detainees to Yemen, saying that while the administration remains committed to closing the detention center – transfers to Yemen right now are "not a good idea."
World Food Program stops all aid in southern Somalia leaving millions hungry
The World Food Program suspended food relief operations in southern Somalia due to what the UN agency says was increased threats on its staff. WFP says the suspension leaves nearly one million Somalis without food. UN Radio's Patrick Maigua reports from Geneva.

The World Food Program says threats by the al Shaabab militant group, which controls 95 per cent of southern Somalia, have grounded its relief operations. WFP says the armed group was demanding the payment of at least 20,000 dollars every six months for security and the removal of women from their jobs. WFP spokesperson in Geneva, Emilia Casella, says the demands were unacceptable. She says the agency was closing six offices in the region and moving staff, food supplies and equipment to safer areas in Somalia.
"…Essentially, the consequences are that up to a million people who have been dependent on food assistance in southern Somalia are facing a situation that is particularly dire. Many of these people do very much depend on food assistance and at this moment we are unfortunately not going to be able to provide that food assistance to them in this area. We are particularly concerned about the consequences on vulnerable people especially children and women. We will continue to explore options to return to full operations as soon as possible but it is really up now to those who are controlling this area to respect humanitarian principles and at the highest levels provide assurances that our staff will be safe and able to properly carry out their jobs."
WFP however says it will continue to provide food relief assistance to the rest of Somalia, including the capital Mogadishu targeting to reach at least 1.8 million people. The agency says it was pre-positioning supplies in safer areas and neighboring countries in the event that people start moving away from areas where food distribution has been suspended. Patrick Maigua, UN Radio Geneva.
First openly transgender Obama appointee starts work at Commerce Department
Amanda Simpson, the first openly transgender person appointed to a high level post by President Obama, officially began work today as a senior technical advisor at the Commerce Department. Simpson will serve as a media liaison and will coordinate US exports of dual use technologies. She brings three decades of defense and aerospace industry experience to the job, most recently at Raytheon Missile Systems.
Cape Cod wind farm hits snag – Parks Service grants historic status
Interior Secretary Ken Salazar says it's now time to move a controversial Cape Cod wind farm proposal to a final decision point after the National Parks Service weighed in yesterday — Hamilton Kahn has more from Cape Cod.

Opponents of Cape Wind have been effective at delaying if not defeating the plan to erect 130 giant wind turbine towers on Horseshoe Shoals, a shallow area of Nantucket Sound, just south of Cape Cod. The latest maneuver – a request on behalf of the Wampanoag Indian tribe, to have the Sound considered for listing on the National Register of Historic Places – has worked. The National Park Service has determined that the Sound is eligible, a finding that must, by law, be reviewed before Cape Wind gets the final go-ahead.
Interior Dept. Spokesman Frank Quimby:

"Making it eligible does not block the project, it does not end the project, it does not place hurdles in front of it. All it simply does is add an additional phase to the project, where these consultations have to be held."
Hamilton Kahn, FSRN, Cape Cod.

Solomon Islands rocked by more quakes
The Solomon Islands were hit by a series of aftershocks today that were so strong they were earthquakes in their own right. The nearly 7 magnitude tremors followed yesterday's earthquake which caused landslides and a tsunami. At least 200 homes are demolished and 1000 residents left homeless. No deaths have been reported. Aid organizations were already working in the region and thus were able to immediately provide emergence food, water and tarps to use as emergency shelters.
FEATURES
Civil rights groups critical of increased airport security measures –  4:24 minutes (4.03 MB)
Increased security measures at airports are meeting with mixed reaction. Not all airports have fully implemented the new protocol. And civil liberties groups argue that more screening might not make airline passengers safer. FSRN's Tanya Snyder has more.
New report calls for sweeping changes in how intelligence is gathered and used in Afghanistan –  5:21 minutes (4.89 MB)
A top NATO intelligence official is calling for "sweeping changes" in the way intelligence is gathered and used in Afghanistan. US Major General Michael Flynn wants to overhaul the intelligence system there. The Deputy Chief of Staff for Intelligence in Afghanistan and two others co-authored a report released yesterday that outlines the problems and presents some broad reforms.
To discuss the report, we're joined by William Banks. He's the Director of the Institute for National Security and Counterterrorism at Syracuse University.
Link to report, Fixing Intel: A Blue Print for Making Intelligence Relevant in Afghanistan, at the Center for a New American Security
Democrats begin finalizing health care bill with key issues still unresolved –  3:41 minutes (3.38 MB)
On Capitol Hill, discussions regarding health care resume today. Democratic Leadership is meeting with President Obama this evening to figure OUT a way to move forward. One option lawmakers are discussing is to bypass the traditional conference committee. One progressive member of Congress calls that "undemocratic." FSRN's Leigh Ann Caldwell reports.
New rules for asylum seekers go into effect this week – 3:07 minutes (2.86 MB)
New immigration rules go into effect this week for people seeking asylum in the United States. It's part of the overhaul of the US detention system announced by Homeland Security Secretary Janet Napolitano last summer.
Previously, many asylum seekers were put into detention – sometimes for many years – while their cases were pending. Mary Giovagnoli is the Director of the Immigration Policy Center and specializes in asylum law.
"For years advocate have been arguing that it is important to release as many of these folks as possible so that they can pursue their case in a way that allows them to participate in preparing their case and recognizes that many of these folks are people who are fleeing persecution and fleeing very horrible conditions in their own country. So keeping them detained and, unfortunately, sometimes keeping them detained with criminals, it further adds to the injury and harm that they've suffered."
Under the new guidelines, people who are determined to have credible fear of persecution or torture in their own country, and who don't pose flight risks or a danger to the community, will be granted parole from detention. The guidelines also mandate that asylum seekers be automatically considered for parole.
In announcing the new asylum guidelines, Assistant Secretary John Morton said they are committed to effective detention alternatives for non-violent, non-criminal detainees. Immigration experts like Giovagnoli welcome the changes, but say compliance is necessary if they're going to work.
"The difficulty is that frequently these kinds of policy changes only really work if they are embraced by the people who have to enforce them on the day to day front line and that requires a real commitment from the agency to really help educate and train people about the wisdom and the benefits of these kinds of changes, otherwise sometimes people are resentful or they don't understand why this is a better way to deal with these complicated issues. So I applaud ICE for the progress that they're making and I just really hope that they're able to sustain it and make the changes stick."
The new asylum guidelines went into effect Tuesday.
Immigrant advocates push for regulation of remittance system – 3:34 minutes (3.27 MB)
Immigrant advocates are pushing to reform the multi-billion dollar remittance system. They say companies like Western Union and Money Gram lack accountability and they're pushing for federal protection and regulation for migrants who send money home to relatives. FSRN reporter Jaisal Noor brings us this story from
Mumia Abu Jamal: From how to why – 2:10 minutes (1.98 MB)
Mumia Abu-Jamal sends us this radio commentary from death row in Pennsylvania.