February 18, 2010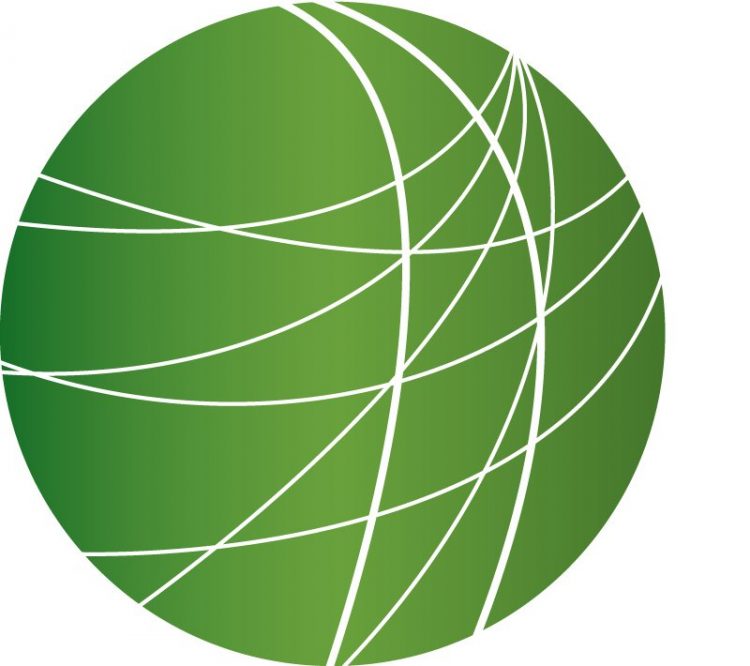 Obama orders new commission to focus on rising national debt
Tea Party pushes agenda to the right at annual conservative conference
Louisiana sues death row inmates after prisoner's challenge to execution guidelines
In Argentina human rights groups raise alarm over police violence against youth
HEADLINES
Anti-tax Austin man crashes plane into IRS building
A small airplane has crash-landed into an IRS building in Austin, Texas.  Although the cause of the crash is still under investigation, it appears the plane was intentionally flown into the side of the federal office building around mid-morning.  Fire crews battled the resulting blaze.  Early reports say two people in the building were injured and one person is missing.
Federal officials say they believe the plane belonged to Joseph Andrew Stack.  Before the man took off from north Austin, he set his house on fire and left a suicide note online.  The note is an anti-tax, anti-government, anti-big business manifesto that ends with "Well, Mr.  Big Brother IRS man, let's try something different; take my pound of flesh and sleep well."   Stack died in the crash.
Speaking to reporters, Texas Governor Rick Perry discussed the need to balance security and liberty.  Federal officials say they don't believe this to be a terrorist attack.
Obama and the Dalai Lama meet at the White House
President Obama today met with the Dalai Lama, despite threats from China that the move could strain diplomatic relations.  The White House says the two leaders agreed that positive US-China relations are important.  Obama also encouraged Tibet and China to continue with talks.
Wide criticism of Israel in wake of Dubai assassination
The ruling Hamas party in Gaza says two Palestinians are suspected in the January assassination of its senior representative in Dubai – both men were arrested in Jordan.  The coordinated murder involved at least 11 people, many of whom were using fake European passports.  Interpol continues to add to the list of suspects in the murder.  FSRN's Rami Almeghari has more.

Hamas says it will retaliate against the assassination of Mahmoud al-Mabhouh, a senior Hamas official working in Dubai.  In a statement online, Dubai's chief of police stated that he is 99% sure that Israel is responsible for the assassination.  He has called on Interpol to issue an arrest warrant for the head of the Israeli spy agency.
As many as 17 people are suspected in the January killing.  Warrants have been issued for eleven.  Interpol says it will possibly bring in Israel's intelligence chief for interrogation.  Hamas spokesperson Sami Abu Zuhri criticizes Israel for moving the conflict with Hamas abroad.
"We consider such Israeli assassination attempts as cowardly actions that are part of the larger occupation's aggressive criminal nature."
Israel has not yet responded to British, Irish and French concerns over the use of replica passports from their countries.  Israeli officials have said there is no proof linking Israel to the assassination.  Rami Almeghari, FSRN, Gaza.
Possible coup in Niger as President kidnapped by gunmen
The President of Niger is missing today after gunmen overtook the presidential palace.  President Mamadou Tandja recently pushed through a referendum that would allow him to remain in power despite constitutional term limits.  The BBC reports that Tandja is being held hostage by the gunmen and that several people were injured in the incident.  An unnamed French official told the BBC this could be the beginning of a coup attempt.
UN Climate head Yvo de Boer to resign
The head of the UN Framework Convention on Climate Change, Yvo de Boer, announced today that he will step down from his post this coming July.  In a statement released by the Climate Agency, de Boer said he wanted to pursue another career path in the private sector or academia.  De Boer's work suffered a resounding blow when the nations of the world could not come to an agreement on climate mitigation practices this past December in Copenhagen.  Referring to this failure, he said he believes the real climate solutions must come from the business sector.  De Boer has headed the agency since 2006.
OR/CA Klamath basin agreement signed
Decades of water wars in the Klamath River Basin may be coming to an end today with the signing of a new compromise management deal.  Environmental groups and state and federal officials gathered today in Oregon to sign two agreements aimed at removing four dams along the Klamath Basin.  The agreements also pave the way for use and conservation of the Klamath River.  But as FSRN's Christina Aanestad reports, some are still skeptical.

The Klamath River was once one of the richest Coho salmon fisheries in the world, but fish populations were decimated by environmental degradation and the fight over water.  After years of conflict, fishing groups, native tribes, environmental groups, farmers and lawmakers have seemingly reached a compromise to close down the Klamath dams and restore the watershed.
But the Hoopah tribe and some environmental groups have backed out – saying the plan is too costly and therefore unlikely to be realized.  Paul Tebbel is with Friends of the River.
"California has to pass a 250 million dollar bond-that's a loophole and that's only one.  That has to be done on Oregon's side, there's federal legislation that has to be passed and that's going to be very difficult to get done especially in this time of economic trauma."
One agreement would restore more than 300 miles of salmon habitat along the Klamath River system and pave a path for shared water uses for tribes, fish and farmers.  The other would tear down hydroelectric utility Pacific Corp's 4 dams by 2020.  But realizing that depends on a 250 million dollar bond from Oregonians, an 11 billion dollar water bond from Californians, and federal legislation.  Critics say because of the terms of agreement, the dam removal remains uncertain.  Christina Aanestad, FSRN.
FEATURES
Obama orders new commission to focus on rising national debt
Today, President Obama signed an executive order to create a new bipartisan commission to reduce the national debt. A previous attempt to create a similar commission failed in the Senate several weeks ago. And questions remain over how much power the new commission will actually have. FSRN's Karen Miller has more.
Tea Party pushes agenda to the right at annual conservative conference
Conservatives have gathered in Washington, DC for their annual conference. This year's is bigger than any other. It comes as the Republican Party is looking for a way to harness the energy of the new Tea Party movement. And, as FSRN's Leigh Ann Caldwell reports, that movement is pushing the Republican Party further to the right.
Louisiana sues death row inmates after prisoner's challenge to execution guidelines
In what some attorneys are calling an unprecedented move, the state of Louisiana has sued all of the inmates on death row in an attempt to block challenges to the procedures governing executions. Louisiana's Department of Public Safety and Corrections served papers to all 84 prisoners in the Angola State Penitentiary and St. Gabriel Prison earlier this month. The move comes as a response to a lawsuit brought by an inmate who argued that the state had not met its own requirements to create guidelines for execution by lethal injection.
Joining us now is Gary Clements, director of the Capital Post Conviction Project of Louisiana. He is also the attorney in the case brought by the death row inmate.
In Argentina human rights groups raise alarm over police violence against youth
In Argentina, government efforts to confront corruption and brutality in the police force have gone through starts and stops, with attention in the 1990s falling to economic and political pressures in more recent years. Now, human rights groups report an alarming increase in police violence against poor youth. The disappearance of a 16-year-old in a Buenos Aires suburb has shed light on police corruption and officers who are quick to use force. FSRN's Marie Trigona reports from Buenos Aires.