February 22, 2010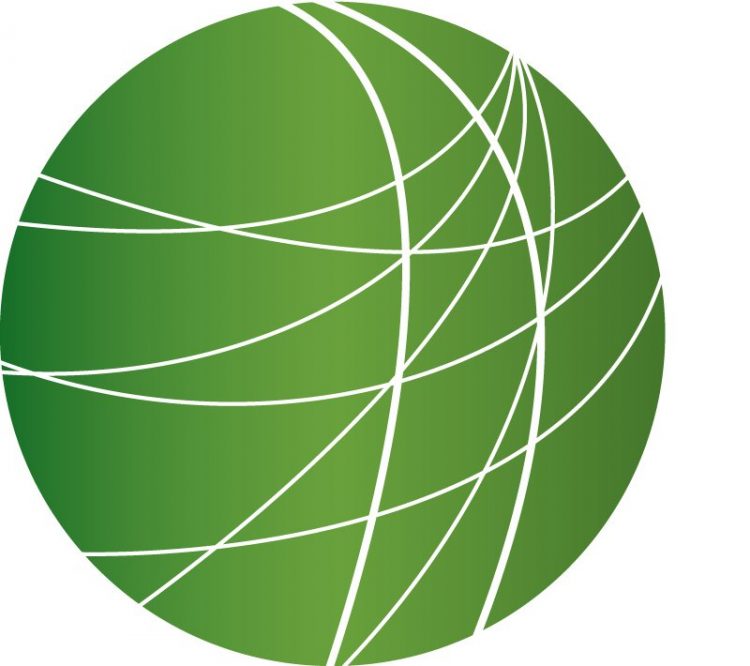 Obama releases health care reform proposal ahead of bipartisan summit
Lawmakers consider new agency to oversee government contractors in Iraq
Round ups of wild horses draw controversy in Nevada
Sri Lanka fast becoming dangerous place for journalists
Download Audio
HEADLINES
Poland reveals role in rendition in 2003
Prosecutors in Poland have launched an investigation into the nation's role in US secret renditions in 2003.  Poland's Air Navigation Services Agency turned over flight logs to two human rights organizations showing that planes secretly transporting suspects landed at an airport just north of Warsaw. Polish authorities had long denied any involvement in a CIA program to move suspects to clandestine sites where they could be harshly questioned.  The documents, released under a Freedom of Information Act request, reportedly reveal landing requests for "private noncommercial" flights using false names of the flight captains. Former CIA operatives have claimed that 9-11 mastermind Khalid Sheik Mohammed was interrogated at a black site prison near the Polish airport – the CIA has not confirmed those allegations.
Dozens more civilians killed in Afghanistan 
A NATO air strike in central Afghanistan killed dozens more civilians – Asma Nemati has more from Kabul.
At least 27 Afghan civilians died when NATOo forces attacked a convoy in the province of Uruzgan. US General Stanley McChrystal said today they suspected the target was an insurgent convoy, but later found numerous civilians, including women and children, among the dead. In the third coalition strike this month targeting noncombatants, Afghan president Hamid Karzai condemned the air strike, calling it "unjustifiable" and "a major obstacle" in fighting an effective war. The casualties come amidst a backdrop of an increasingly unpopular war. On Saturday the Dutch government collapsed after failing to come to a decision on keeping their troops in Afghanistan. First of the European countries to pullout, 2,000 Dutch soldiers are scheduled to leave in August from the same region where today's attack happened.   European polls indicate a major decline in support for the Afghan war, with many Europeans opting for withdrawal from Afghanistan. For FSRN, this is Asma Nemati from Kabul.
Senior Turkish military members rounded up in alleged coup 
Police in Turkey arrested dozens of senior military officials today, accusing them of plotting a coup. The more than 40 commanders reportedly planned to blow up mosques and then respond to the crisis by establishing military control of the Islamic-based government. President Erdogan said that the arrests were ordered by prosecutors and declined to comment.
EU condemns passport forgeries in Dubia assassination of senior Hamas member 
The EU has issued a statement condemning the use of forged European passports by assassins of a senior Hamas official in Dubai. From London, Naomi Fowler reports.

A condemnation – but with no direct reference to Israel whose secret service is widely suspected of Mahmoud al-Mabhouh's murder. The Israeli foreign Minister has said there's no proof to substantiate the allegations. The fake passports used by the assassins include eight British, five Irish, one French and one German. Dubai's police chief now says three of the killers may even have used diplomatic passports to enter the country.
The British foreign Minister has called on Israel to act in a 'transparent and clear' manner. However, EU officials are talking down the chances of shedding any light on the role – if any – Israel played in the murder.  Naomi Fowler, FSRN, London.
Travel industry workers strike around Europe 
The German labor union representing 4,000 Lufthansa Airlines pilots agreed to suspend a four-day walk out today, delaying the action until early March. Pilots for the major European carrier grounded hundreds of flights and stranded thousands of passengers today. In France, air traffic controllers announced they will begin four days on the picket line tomorrow – which is likely to wreak havoc on flights in and out of Paris' two airports, Charles de Gaulle and Orly. And British Airways cabin crew members voted widely in support of a walk out today over working conditions. No date for the strike was announced.
Coup leaders to retain military control of Niger until elections 
Military leaders who came to power through a coup last week in Niger are under international pressure to return the country to constitutional order. Sam Olukoya reports from Lagos.
Military leaders in Niger met with foreign envoys from the United Nations, African Union and the Economic Community of West African States today and pledged to organize elections as soon as possible. They did not, however, provide a time frame.  President Tandja remains on house arrest — all but three government ministers detained in the coup have been released. The African Union has suspended Niger from participating in all its activities until the return to democratic rule. Many countries including the United States have called for fair elections to be held promptly.  The military in Africa has a long history of staging coups. Past experience, however, shows that once they take over government, they are generally reluctant to relinquish power. Sam Olukoya, FSRN, Legos.
Haitians camping at Prime Minister's office say police trying to force them out 
According to the Associated Press, survivors of the devastating earthquake in Haiti who have been camping outside the Prime Minister's office say that for the past ten days police have blocked deliveries of food and water. About 2,500 people are living in makeshift tents in the camp – residents say that police are trying to force them out. They claim that police have secured the gates with padlocks, and neither garbage nor human waste is being removed. Haitian officials have not commented on the accusations.
NAACP names new Chair – 44-year old Roslyn Brock 
In a changing of the generational Guard – the NAACP named 44- year-old Roslyn Brock as Chair of the Board of Directors over the weekend. Brock joins 37-year-old Benjamin Jealous in leading the centenarian civil rights group.
FEATURES
Obama releases health care reform proposal ahead of bipartisan summit
President Obama released a detailed health care reform proposal today, in advance of this week's bi-partisan televised meeting scheduled for Thursday. The plan comes on the heels of news last week that some health insurance companies were raising rates by nearly 40 percent. Obama wants the government to be able to oversee and, in some cases, stop rate hikes by health insurance companies.
The president's outline is an attempt to break the stalemate that has settled into the Congressional debate. And it's the first time Obama has released specific proposals himself.
According to the plan posted on the White House website, it would provide a middle class tax cut – what it calls the largest to date – and would help an estimated 31 million Americans get health care who currently do not have coverage. It would also set up a health insurance market, and would not allow applicants with pre-exisiting conditions to be denied coverage by health insurance companies. Some analysts say it closely resembles the Senate's bill.
White House spokesperson Robert Gibbs told reporters today that the need for action on health care is immediate.
"Health care as we've talked about the price is skyrocketing, small businesses are dropping their coverage, some of them are going out of business. It's crippling families' budgets, we know what it's doing to the federal government's budgets."
Obama has invited Republican leaders to be part of the all-day summit on Thursday Senate Republican leader Mitch McConnell said yesterday that he would attend the summit, but pushed for Obama to scrap the current health care bill and start from the beginning. Republican leadership has said that Obama's plan continues a "takeover" of healthcare by the government. They want discussions to start over, without basing it on the bills that have passed the Democratically-controlled congress.
In response to Obama's plan, House Minority Leader John Boehner called the proposal a "Democrats-only backroom deal" and said in a statement that it draws from "the same failed approach that will drive up premiums, destroy jobs, raise taxes, and slash Medicare benefits."
But White House spokesperson Robert Gibbs said that the meeting on Thursday was an opportunity for Republicans to participate in the debate.
"Mitch McConnell and John Boehner and all the other Republican participants who say they are serious about dealing with issues like health care reform, that want to be serious about the issues that the American people have. They've pushed back greatly on this notion that they're the party of no. If they're not the party of no, Thursday's the perfect venue to be the party of yes."
President Obama's health care proposal available here: http://www.whitehouse.gov/health-care-meeting/proposal.
Lawmakers consider new agency to oversee government contractors in Iraq
The Inspector General of Contracting in Iraq has proposed a new government entity to oversee government contracting. He says coordination between the State Department and the Department of Defense is inadequate, and a new agency would help. Meanwhile, two lawmakers are introducing legislation to prohibit the use of contractors for security. FSRN'S Leigh Ann Caldwell reports.
Round ups of wild horses draw controversy in Nevada
In Nevada, wild horse advocates are protesting mass roundups of wild mustangs in the Calico Mountains north of Reno. Groups say these round-ups are unwarranted and inhumane. But the government and some environmental groups say the land can't support the current population of horses. FSRN'S Willie Albright reports.
Sri Lanka fast becoming dangerous place for journalists
In Sri Lanka, after the defeat of the Tamil Tigers last year, some saw an opportunity for a renewed commitment to democratic reforms in the country, but the government took months to release thousands of refugees from the conflict zone. Then, last month, after a disputed election, the opposition candidate General Sarath Fonseka was arrested.
Now, another aspect in Sri Lanka appears to be in danger: press freedom. The wife of a Sri Lankan journalist who was abducted on January 24th is appealing to authorities to do more to find her husband. This appeal comes at a time when media rights groups say Sri Lanka has become one of the most dangerous places for journalists to work. FSRN's Ponniah Manikavasagam files this report.
America's 'race problem,' 45 years after assassination of Malcolm X
Forty-five years ago Sunday, human rights activist and religious leader Malcolm X was assassinated while giving a speech to about 400 people at the Audubon Theater in New York. Just a week earlier, his family had escaped injury after their home was firebombed. An estimated 1,500 people attended his funeral in Harlem. Later that year, his wife Betty gave birth to twin daughters.
Before we end today, we leave you with an excerpt of one of his many public appearances, discussing America's race problem.
"One white man named Lincoln supposedly fought the civil war to solve the race problem and the problem is still here.  Another white man named Lincoln, again the same white man issued the emancipation proclamation to solve the race problem, the problem is still here.  Some more white liberals came along with the 13th, 14th and 5th ammendments which were supposed to solve the race problem, the problem is still here.  Nine years ago, nine more white liberals, so-called, came up with what they called the supreme court desgregation decision and the problem is still here.  And then another white man named Kennedy came along running for president and told negroes what all he was going to do for them if they voted for him and they voted for him, 80 percent.  He's been in office now for three years and the problem is still here.  When police dogs were biting black women and black children and black babies in Birmingham Alabama, that Kennedy talked about what he couldn't do because no federal law had been violated and as soon as the negroes exploded and began to protect themselves and got the best of the crackers in Birmingham, then Kennedy sent for the troops.  And there was no–he didn't have any new law when he sent for the troops when the negros errupted that he had at the time when whites were errupting.  So we are within our rights and with justice, with justification when we express doubt concerning the ability of the white man to solve our problem and also when we express doubt concerning his integrity, concerning his sincerity, because you will have to confess that the problem has been around here for a long time and whites have been saying the same thing about it for the past hundred years and its no nearer a solution today than it was a hundred years ago."
Malcolm X wrote one book, his autobiography with the help of Alex Haley. His many speeches, interviews and letters have also been published. Since his death, dozens of schools and streets have been named after him. And in 2005, Colombia University opened the Malcolm X and Dr. Betty Shabazz Memorial and Educational Center in the ballroom where he was shot.