March 18, 2010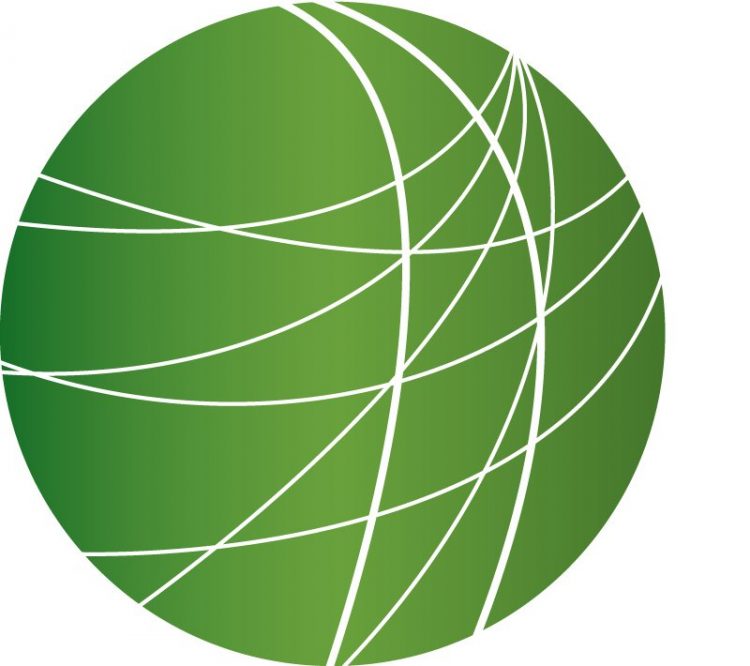 US and Russia edge closer to nuclear disarmament agreement
Congressional Budget Office finds health care bill would decrease deficit
Lawmakers question flaws in government contracting
After a year, federal loan modification program misses many homeowners
Conflict in the Democratic Republic of Congo threatens vital medical services
HEADLINES
Gaza-fired rocket kills one in Israel
A newly established Palestinian resistance faction in Gaza fired a homemade rocket on southern Israel today, leaving one dead.  The ruling Hamas party in Gaza blamed Israeli settlement plans and protest crackdowns in East Jerusalem for the latest escalation, while Israeli officials vowed to retaliate.  FSRN's Rami Almeghari reports.
Following the rocket attack, Israeli warplanes flew over Gaza causing sonic booms.  The rocket attack, which killed a Thai agricultural worker, has been claimed by an Islamist group calling itself Ansar Assunah.
The last time Gaza rocket fire caused a casualty was in January of 2009, when a dozen Israeli soldiers and two civilians were killed by Palestinian fire.  Since then, Gaza-based resistance factions, including Islamists and leftist, have fired dozens of homemade rockets into Israel, despite Hamas' repeated calls for ceasefire.
Tomorrow, representatives from Russia, the United States, EU and UN will be in Moscow for the Quartet Meeting.  There they will discuss next steps in trying to usher in Middle East peace.
In addition, Reuters is reporting that US Envoy George Mitchell plans to return to the region Sunday to resume peace efforts.  The diplomat had delayed his trip because of Israel's recently announced plans to build more settlements.  Rami Almeghari.  FSRN.  Gaza.
Election violence erupts as Mexico campaign season heats up
Electoral violence has erupted in Southern Mexico with an opposition figure dead and a mayoral candidate in critical condition.  Shannon Young reports from Oaxaca.

Two political opposition figures were targeted in separate attacks this week as election season here shifts into full gear.  In the first incident, Sotico López Quiroz, a municipal-level leader of the center-left PRD party, was shot dead during an ambush as he traveled home from a late night meeting in the Oaxacan coastal town of San Andrés Huaxpaltepec.
Four parties from the political left and right have formed an alliance in Oaxaca to challenge the PRI, a party that has dominated state politics for 8 consecutive decades.  This hegemony was a frequent complaint among protesters in the social uprising that gripped the state for much of 2006.
In the neighboring state of Veracruz, a mayoral pre-candidate from the opposition PRD party is in critical condition.  Unidentified gunmen opened fire against him and a local PRD organizer Tuesday night.  Martín Aburto López reportedly received an anonymous death threat last week warning him to step out of the race.
Voters in both states head to the polls on July 4th.  Shannon Young, FSRN, Oaxaca.
Senate passes cocaine fair sentencing law
The US Senate has passed the Sentencing Fairness Act that would lessen the sentencing disparity between crack and powdered cocaine offences.  Currently being in possession of five grams of crack carries the same sentence as possessing 500 grams of powdered cocaine.  The Senate bill would lower the disparity to a 1:20 ratio.  Democrat Dick Durban is the sponsor of the bill.

"Disproportionately, African-Americans who are addicted use crack cocaine.  The use of powdered cocaine is spread across the population with white, Hispanic and others.  So the net result of this was that the heavy sentences that we enacted years ago took its toll primarily in the African-American community."
Durban went on to say African-Americans make up about 30% of total crack users, but 80% of those incarcerated on crack offenses.  The bill will now go to the House, which has already passed its own version that totally eliminates the disparity in crack and powdered cocaine sentencing.
Residents on high alert in Midwest as flooding begins
Residents in the northern Midwest are preparing for flooding, as rivers begin to overflow their banks.  The National Weather Service has issued flood warnings from North Dakota southward and along the Mississippi River to Tennessee.  Communities are laying sandbags and many have evacuated ahead of the expected floodwater crest this weekend.
Wayne Collett, athlete banned from Olympics, dies at 60
A US track athlete who won silver at the 1972 Munich Olympic games, but was then banned by the IOC for protesting during the medal ceremony, has died.  Wayne Collett was a UCLA track star.  During the Olympic medal ceremony he and his fellow teammate, who won gold, did not salute the US flag.  Instead they stood casually and talked among themselves; as they left Collett gave the Black Power salute.  Collett later said he couldn't stand there and sing the anthem because he didn't think its words were true in light of civil rights issues in the US at the time.  He later said he did not believe America had lived up to its promise.  Collett died of cancer.  He was 60 years old.
FEATURES
US and Russia edge closer to nuclear disarmament agreement
In Moscow today, US Secretary of State Hillary Clinton said "substantial progress" is being made toward a new nuclear arms disarmament agreement between Russia and the US. Speaking during a two-day visit to Russia, Clinton said that it's up to the two countries to take the leadership in nuclear security.
"It's especially important for the US and Russia who bear the responsibility…and counter the threat of nuclear terrorism."
After meeting with Clinton, Russia's Foreign Minister Sergei Lavrov said that both nations are at "the finish line" in negotiations. The Strategic Arms Reduction Treaty, or START, expired in December and current efforts are aimed at reducing the number of nuclear weapons allowed – that current level is 2,200. It also includes measures of how each country would verify the missile capabilities of the other.
Neither side offered a date by which the agreement could be reached, but Clinton said a treaty should be finalized "soon."
"We have a saying in the United States, don't count your chickens until they're hatched…and then we'll look forward to setting a time and a place for this very important event."
Clinton is also in Moscow as part of the so-called Quartet of Middle East peace talks that include the US, Russia, the European Union and the UN. Those talks are scheduled to begin Friday.
Congressional Budget Office finds health care bill would decrease deficit
The Congressional Budget Office released its long-awaited report today on the latest version of the health care bill. The office provides a cost analysis of pending legislation. It was good news for Democrats but didn't seem to sway any Republicans. The release of the CBO report starts the clock on the seventy-two hour countdown to a vote in the House. Tanya Snyder has more from Washington.
Lawmakers question flaws in government contracting
Government officials have long known about sweeping problems with military contractors, from fraud to waste, incidents of murder and rape. Yet the government has continued to award billions of dollars to the same corporations. Today on Capitol Hill, lawmakers wanted to find out why. Karen Miller has more.
After a year, federal loan modification program misses many homeowners
New figures on the numbers of homeowners who have avoided foreclosure with assistance from a federal program show that most are still not getting the help they need. The figures on the government's mortgage modification program were released last Friday. While there was a slight increase in the number of modifications in February, only about 16 percent of the more than 1 million people who have signed up for the program have received permanent assistance. Housing advocates say that blame for the low numbers is with both the federal government and the banks. FSRN's Maeve Conran reports.
Conflict in the Democratic Republic of Congo threatens vital medical services
This month fighting has intensified in the eastern part of the Democratic Republic of Congo. UN troops and the government military are targeting the rebel group called the Democratic Forces for the Liberation of Rwanda, or FDLR. It's the latest in a violent offensive that lasted most of 2009 and was criticized for high civilian deaths, cases of rape and exploitation of minerals in the region. The conflict continues to disrupt the lives of ordinary people. The latest violence in the eastern province of Kivu has displaced thousands. Doctors without Borders has been treating residents at local hospitals and emergency clinics but an incident in which armed soldiers entered a hospital and removed patients has threatened medical services in the region.
To hear more about the current situation we're joined by Philippe Havet. He's the head of the medical mission in South Kivu for Doctors without Borders.