March 31, 2010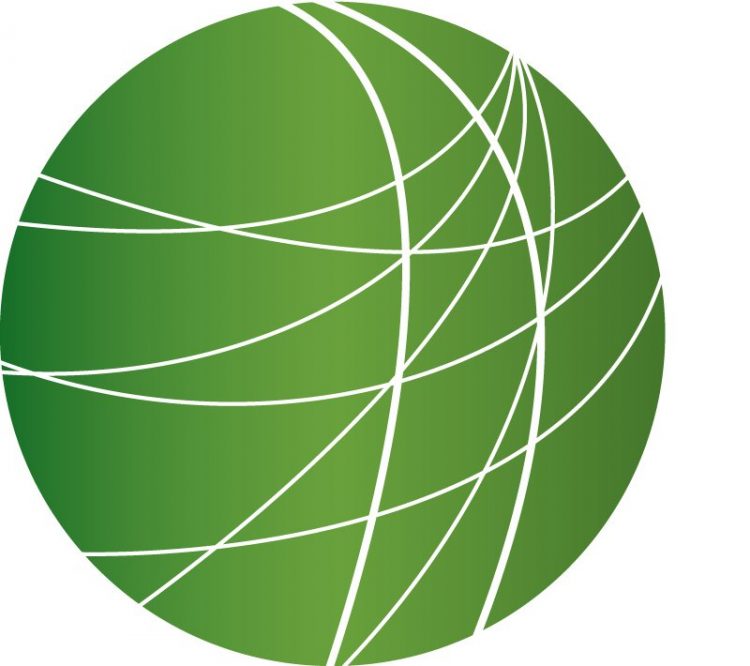 Haiti's government outlines recovery plan at international donor conference
Activists call for Haitian women to have role in reconstruction
Obama announces expansion of off shore drilling
March 31st to

honor

Chicano labor leader, Cesar Chavez
Violence in Pakistan threatens musical traditions
Download Audio
HEADLINES
Philadelphia nurses strike over unsettled contract
Early this morning in Philadelphia, more than a thousand members of a nurse's union from Temple University Hospital walked off the job.  The strike comes after 6 months without a contract.  FSRN's Matthew Petrillo reports from the picket line.

About 1,500 members of the Pennsylvania Association of Staff Nurses and Allied Professionals are picketing outside Temple University Hospital.  Union leaders argue the hospital should provide free tuition reimbursement for nurses' children, pay increases and better health benefits.  They last negotiated two weeks ago, and have been without a contract since September of last year.
In preparation for the strike, hospital administrators hired an additional 850 nurses from across the country, mostly from California, and are expected pay them up to $10,000 a week.  Bill Cruice is the executive director of the nurses' union.
"Temple's going to spend more on two weeks on individuals without any moral compass, without any moral code what so ever, being paid 5 to 10 thousand dollars a week.  That money could be used to settle the strike without any problem what so ever."
Temple Hospital says its nurses are the region's best paid.  But officials say they are prepared to continue negotiations with union leaders.  Matthew Petrillo, FSRN, Philadelphia.
Two more suicide bombs rip through Russia
Another pair of bombings in Russia has left nearly a dozen people dead – this time in the Russian Republic of Dagestan in the North Caucasus.
The second blast was captured on cell phone and obtained by RT News.  It killed a police chief.  No group has claimed responsibility for the Dagestan attack.  But Chechen rebels have claimed Monday's suicide bomb attacks on the Moscow subway, which killed 39 people.
Top nuclear experts cite safety hazards at infamous Japanese nuclear plant
Two of Japan's top nuclear experts today criticized plans to reopen an infamous nuclear power facility less than 100 miles from Osaka.  The scientists cited potentially lethal problems with the Monju Fast Breeder Reactor – the world's first large-scale attempt at using plutonium as an inexhaustible power resource.  FSRN's Claudia Cragg has the story.
Japan's Monju experimental fast-breeder reactor was shut in December 1995, just 4 months after going online.  A coolant loop leaked more than 1500 pounds of molten sodium, releasing toxic fumes and damaging the plant.  As plant managers allegedly tried to cover up the accident, covertly recorded videos were leaked to the press.  Japan's Atomic Energy Agency says it has been working since on repairs and redesigns of safety measures, attempting to rebuild public trust.
But at a press conference in Tokyo, top nuclear scientists Hiromitsu Ino and Keiji Kobayashi pointed to several safety failings, and criticized the Agency's failure to guarantee future organizational and safety checks.  Philip White, with Japan's Citizens Nuclear Information Center, says this project will encourage the further proliferation of dangerous nuclear material.
"It's a dangerous experiment in itself and it has huge precedence, in terms of justification for the plutonium economy, so it's something to be avoided."
All Japanese national agencies have recently given a green light to the project.  Only the one governor of a near-by prefecture is holding out.  That governor has the right to veto the project if he feels safety concerns have not been addressed.  Claudia Crag, FSRN, Tokoyo.
Mumbai terror suspect waits on verdict, possible death sentence
In India, the trial of the only militant captured alive after the Mumbai terrorist attack ended today in record time.  In November 2008, militants killed more than 150 people in the financial capital.  India blames Pakistan-based groups for the attack.  FSRN's Bismillah Geelani has the details
The trial began last April in a special anti-terrorism court inside a high security Mumbai jail.  Lawyers questioned more than 600 witnesses, including FBI officials who provided evidence the assailants had come from Pakistan.
The man accused in the case is Ajmal Kasab.  He was represented by a lawyer appointed by the court after the Mumbai Bar Association barred its members from taking up his case.  Kasab changed his plea twice over the past year, in the end pleading "not guilty."  The prosecution is seeking a death sentence.
In addition to Kasab, 37 others, most of them Pakistani residents, have been charged with waging war against India.  The verdict is likely to be announced on May 3rd.  Bismillah Geelani, FSRN, New Delhi.
Islamic court bans social media debate in northern Nigeria
An Islamic court in northern Nigeria has banned the use of social networking sites as a forum to debate the use of amputation as punishment under Sharia law.  For FSRN, Sam Olukoya reports from Lagos.

The Islamic court banned the Civil Rights Congress of Nigeria from using social networking sites like Twitter and Facebook after the group initiated an online debate about amputation.  Ten years ago, a state Sharia court ordered that the hand of a man be amputated as punishment for stealing a cow.  It was the first such sentence issued following a resurgence of strict Islamic law in the north.
Last week the court temporarily suspended the debates after an Islamic group took the human rights organization to court.  This week's verdict made the ban permanent.
The judge described the online debate as a mockery of Islam.  But the Civil Rights Congress says it will appeal the decision, calling it a breech of free speech rights.  Sam Olukoya, FSRN, Lagos.
FEATURES
Haiti's government outlines recovery plan at international donor conference
Today world leaders gathered in New York to outline the next steps for the recovery efforts in Haiti and call for an increase in financial assistance to the devastated country. UN Secretary Ban Ki Moon opened the donor conference by outlining the goal of the day.

"Today, we will rise in solidarity with Haiti. By the end of this day, I'm confident we will truly have helped Haiti along the road to a new and better future."
The January 12th magnitude 7 quake killed an estimated 230,000 and injured some 300,000. More than 1 million are homeless and thousands of commercial buildings are destroyed. Speaking at today's conference, President Rene Preval said the people of Haiti express their deep gratitude for the international response to the crisis.
"This is an opportunity to say thank you to friendly countries who have rapidly mobilized resources to help us. First, our neighbors who were there hours following the earthquake with humanitarian logistics. Words of equal gratitude to the citizens and the governments of those countries who are far away, geographically, historically, who despite this sent large amounts of humanitarian assistance, emergency responders, trucks with tons of material, medicine, water and food. The Haitian people, historically an open people, who have paid in blood the price of fighting for the defense of human dignity, feel moved by the this solidarity and compassion expressed by the whole word."
The emphasis of the conference was on securing vital donations for recovery, which the UN has said have decreased recently.
Haitian Prime Minister Jean-Max Bellarive presented a government action plan to outline how the funds would be used. The Plan divides recovery into three time stages. The first is the emergency period, which focuses on accommodating Haiti's homeless, providing food and medical needs and preparing for the coming Hurricane season; second, is the implementation period, which will focus on economic growth and job creation; and the third is a ten to twenty year period in which the country will rebuild to become self sufficient.
Prime Minister Bellarive focused on the second stage of the plan, to take place over the next 18 months. This is Bellarive speaking through an interpreter:

"To implement this we need massive job creation. The next few months will focus on high labor intensive industries, agricultural infrastructure, building, clean up of devastated areas. We'll have to find ways to get these jobs out to people to train them, vocational training, relevant training to transform this tragedy into a sustainable economic enterprise."
Bellarive said the country needs about 4 billion dollars during the next 18 months. He also emphasized transparency, a concern OF international donors who point to a history of corruption in Haiti's government and mismanagement of past aid.
Former President Bill Clinton, who has overseen the United Nations aid mission in Haiti, commended the long term plan, but pointed to the short term needs that still exist.
Haitian President Preval designated Clinton and Prime Minister Bellarive to head up a commission to oversee the recovery efforts. Some have criticized the commission for not having enough Haitian involvement. President Clinton:
"I want to thank the president, my long time friend, President Preval, for asking me and Prime Minister Bellarive to co-chair this interim commission. I would like to explain it to all of you that have questions: it is an interim commission."
Clinton emphasized that it would last 18 months and said he encouraged the input and involvement of Haitians.
Michele Montas represented the Voice of the Voiceless forum, which brings the perspectives of Haitians not included in the conference in an official capacity.
"There is a strong demand for an end to exclusion. The exercise was an opportunity for people to express their views often for the first time on issues of concern to their communities and to themselves as individual citizens. Reconstruction package should package all Haitians regardless of their status and location."
According to the country's post disaster needs assessment damage from the earthquake was nearly 8 billion dollars, or 120 percent of the country's GDP for 2009.
Activists call for Haitian women to have role in reconstruction
As the international donors held high level meetings to pledge billions for Haiti's reconstruction, some activists called for more transparency and accountability in that country's government. Some women activists also appealed to donors to include Haitian women at every level of the rebuilding and reconstruction process. FSRN's Salim Rizvi reports.
Obama announces expansion of off shore drilling
President Obama announced a major expansion of off shore drilling. The politically charged debate has environmentalists decrying the move and the oil and natural gas industry praising it. But as FSRN's Leigh Ann Caldwell reports, this could be an attempt to build consensus for comprehensive energy legislation.
March 31st to honor Chicano labor leader, Cesar Chavez
The late Chicano labor leader Cesar Chavez would have turned 83 today. Celebrations are being held around the country to honor his legacy and impact on farm workers' rights.  Meanwhile, President Obama signed a declaration today declaring March 31st Cesar Chavez day nationally.  FSRN's Matt Pearson reports.
Violence in Pakistan threatens musical traditions
Photo by Gabe Matthews

In Peshawar, Pakistan the growing frequency of suicide bombings over the past year has affected daily life in the city. Many avoid going to parks and large gatherings. In the wake of a deadly attack on a volley ball game which killed some 200 people, many types of recreation and entertainment have disappeared, from sporting events to film screenings to concerts. People have also stopped inviting musicians to wedding ceremonies to avoid being targeted by militants. The change is not only affecting the long tradition of music at weddings, but also the singers and drum masters who make a living performing at weddings. Today, FSRN begins a two-part series exploring the impact of the current conflict in Pakistan on ancient traditions and livelihoods. FSRN's Scott Pham reads for our reporter in Peshawar, Gabe Mathews.