March 4, 2010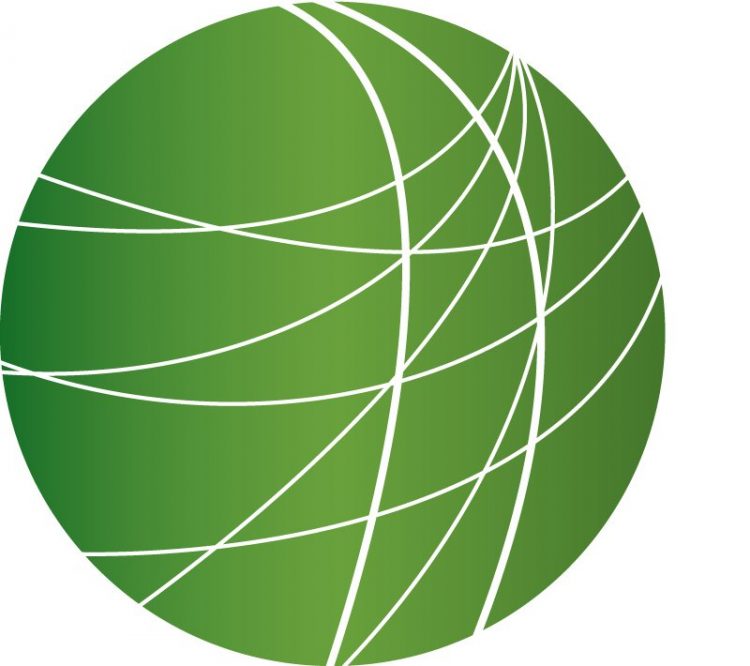 Strong aftershock hits Chile as troops deploy to damaged areas
Students and teachers protest cuts in education in national day of action
CEO of Citi faces government panel after billions of taxpayer bailout
New head of powerful congressional committee takes over for Rangel
Kucinich introduces resolution, pushing congress toward debate over ending Afghan war
Journalists condemn new media restrictions in Afghanistan
Download Audio
HEADLINES
Violence as Iraqis head to polls
Military and other security and medical personnel kicked off the first day of Parliamentary elections in Iraq today by going to the polls.  They're voting ahead of Sunday's general election so they are available to provide security over the weekend.  The government expects a certain amount of violence, but militants got an early jump – yesterday an attack in Baquba killed more than 30 people.  Today suicide bombers attacked two polling places – killing at least a dozen.  This is the second national election since the fall of Saddam Hussein in 2003, and is significant because of the increased participation of diverse political parties within the country.
65 crushed to death in Indian temple stampede
Sixty-five people died in a stampede and more than 100 were injured, when a gate of a temple collapsed in the northern Indian state of Uttar Pradesh.  This marks the second time in a month that people have died while attending ceremonial gatherings in the country.  Jasvinder Sehgal reports.

The accident happened at a ceremonial feast and free clothes distribution at a temple where nearly 10,000 people had converged.  Sight of the falling gate triggered panic, and devotees started rushing to save their life.  An eyewitness, Mahesh Kumar of Kunda village, says that people were crushed to death.
"People broke the Gate and as they tried to escape through a narrow passage, many tripped and fell on each other and got crushed by the panicking crowd"
Local residents of Kunda village, where the temple is located, helped police to carry the injured to nearby hospitals.  The owner of the temple, Kripalu Maharaj, who has a large following in India, says that the accident happened because of uninvited guests.  Stampedes at temples and other religious places in India have claimed nearly 700 lives in the past eight years.  Jasvinder Sehgal, FSRN, India.
US may join effort to train Somali military forces
As fighting continues in the Somali capital between the provisional government and armed militias, civilian casualties continue to rise.  The US is now contemplating joining an EU-led effort to help train the Somali military, according to a high-ranking official at US Africa Command.  The AP reports the EU plans to begin training 2000 Somali troops in May.

On the ground in Somalia, President Sheik Sharif Ahmed has vehemently welcomed the decision earlier this week by the UK to add Somalia's Al Qaeda proxy Al Shabab to the list of international terrorist groups.  The UK joins the US in doing so.
"Britain's decision to add Al Shabab into the list of terrorists was good step but comes late, because there is no doubt that Shababs are terrorists.  We welcome the move and call on all governments to take similar steps."
Meanwhile the President has strongly condemned the Al Shabab's ban on aid agencies.  The militants have threatened to kill anyone working for the World Food Program in Somalia.  The United Nations says more than 3.5 million people in Somalia, about half of the country's total population need emergency life-saving food aid.
Additional reporting by FSRN's Somalia reporter Shafi'i Mohyaddin Abokar.

Japan delivers proposal for moving US Okinawa Air Base
Since the Democratic Party of Japan came to power last September, the relocation of the US air base on Okinawa has been disputed.  The Japanese government has delayed offering an alternative to a previously signed treaty.  But as FSRN's Shuhei Nakayama reports, the Prime Minister is moving forward with a plan.
Japanese Prime Minister Yukio Hatoyama has sent a tentative plan to the US, and told reporters today that the government will decide the final relocation options by the end of March.
Under the original Status of Forces Treaty signed in 2006, the US air base near Naha would be moved to the north to Nago City.  But residents there have protested that plan.  In it's current proposal, Japan says it won't build an entirely new base at Nago.  Instead, it will construct a new landing strip at a small Marine Corps facility already there.
Hatoyama said Chief Cabinet Secretary Hirofumi Hirano discussed the tentative plan Tuesday with US Ambassador John Roos.  The Prime Minister has indicated he wants the issue resolved by May.  Shuhei Nakayama, FSRN.
US pushes tougher sanctions on Iran
The US has announced tougher sanctions on Iran, but is not receiving the broad international support it would like.  Under a new round of sanctions prompted by Iran's announced nuclear plans, the US would target the country's Revolutionary Guard and toughening economic restrictions on shipping, banking and insurance sectors.  China has demurred from imposing stricter sanctions, likely because of dependence on Iranian oil.  Brazil has also called for a few more months to negotiate before it will support the US-led effort.
Senate committee confirms Dawn Johnsen to DOJ post
Obama's controversial nomination to head the Justice Department's Office of Legal Counsel cleared another hurdle today.  Dawn Johnsen's nomination passed out of the Senate Judicial Committee on a party-line vote.  Many progressive groups have put their support behind Johnsen.  Her nomination has been the subject of over a year of political wrangling.
FEATURES
Strong aftershock hits Chile as troops deploy to damaged areas
Residents of Concepcion, one of the worst hit areas in Chile after last Saturday's earthquake, have finally begun to receive food and water. Local media also report that electricity has been restored, at least partially, in the area. President Michelle Bachelet extended a strict curfew to noon yesterday and thousands of troops remain in the region. According to the Associated Press, soldiers can be seen on nearly every corner of the damaged city.
Meanwhile, a 6.1 magnitude aftershock hit central Chile late last night. In the capital, Santiago, authorities have identified buildings at risk of collapse in nine different municipalities and have ordered some evacuations, according to the newspaper El Mercurio.
We go to Santiago, where earlier today we spoke with FSRN reporter Daniel Hernandez. He's also a contributor to the Los Angeles Times. He began by describing his visit yesterday to the outer areas of the city, home to many of the capital's poorer communities.
Students and teachers protest cuts in education in national day of action
Today, students, staff and parents across the country are taking part in protests as part of a national day of action for public education.  In California, thousands of protesters are demanding a reversal of steep budget cuts, fee hikes, furloughs and overcrowded classrooms. The cuts are hitting public education from kindergarten to the university system. Eric Klein was on the UC Berkeley campus this morning and files this report.
CEO of Citi faces government panel after billions of taxpayer bailout
On Capitol Hill, the CEO of Citigroup updated congress on the billions of bailout funds that the bank received. Vikram Pandit thanked the public for the 45 billion taxpayer dollars the bank was given in 2008. As part of the deal, the government got a share of ownership of the company. The CEO joined the assistant secretary of financial stability for the Treasury Department, Herbert Allison, Jr, today before a TARP congressional oversight panel. He said that changes had been made to insure that taxpayers won't have to fund another bailout in the future. But the panel was skeptical. FSRN's Karen Miller has more.
In the House today, lawmakers scuttled their larger 150 billion dollar jobs package, and passed a much smaller version authored by the Senate. The 15 billion dollar jobs measure is mostly tax breaks for small businesses to hire unemployed workers. The bill is likely to go the Presidents desk to be signed into law before the end of the week.
New head of powerful congressional committee takes over for Rangel
Tuesday Charlie Rangel resigned from leading the powerful Ways and Means committee in the House of Representatives. Wednesday Pete Stark was named interim. Today he resigned. And now, a third lawmaker is up for the job. Seventy-nine year old Sander Levin is the new, new head of the committee responsible for tax and spending issues. As FSRN's Leigh Ann Caldwell reports, Sander Levin has been critical of US trade policy.
Kucinich introduces resolution, pushing congress toward debate over ending Afghan war
Also, in Washington DC today, Congressmember Dennis Kucinich of Ohio introduced a resolution to the House of Representatives to end the war in Afghanistan.

"I'm bringing a privileged resolution to the floor to get out of Afghanistan and I urge your support."
House Resolution 248 would use the power of Congress to direct the President to remove the United States Armed Forces from Afghanistan by no later than thirty days from the date the resolution is adopted. In effect, it would force representatives to vote for or against the war in Afghanistan on record.
In introducing the resolution Kucinich said that Congress must fulfill its constitutional responsibility to decide when to declare war. He said that the money used for a war with "no clear objective" and with "no end in sight" should be used instead to create jobs, rebuild American cities and improve education.
The resolution calls for three hours of debate to take place next Wednesday, March 11th.
To read a copy of the resolution: http://kucinich.house.gov/News/DocumentSingle.aspx?DocumentID=174654
Journalists condemn new media restrictions in Afghanistan
Meanwhile criticism is growing inside and outside of Afghanistan over new media restrictions announced by government officials this week. Afghanistan's National Directorate of Security said media outlets could no longer provide live coverage of militant attacks and threatened arrests for those that did. President Karzai says it's not censorship, but an effort to protect national security information and journalists themselves. But press freedom groups, US officials and even the Taliban are condemning the move. In a statement, the group called it a "a flagrant violation" of freedom of speech. To find out more about the local response, FSRN sent our Kabul reporter Mujahid Jawad to talk with Afghan journalists and residents for this edition of Street Beat.
That last voice was Kai Edie, the UN's special representative to Afghanistan, responding with journalists and residents to the government's announcement this week of restrictions on media outlets showing live coverage of militant attacks. FSRN's Mujahid Jawad recorded and produced this segment.