April 2, 2010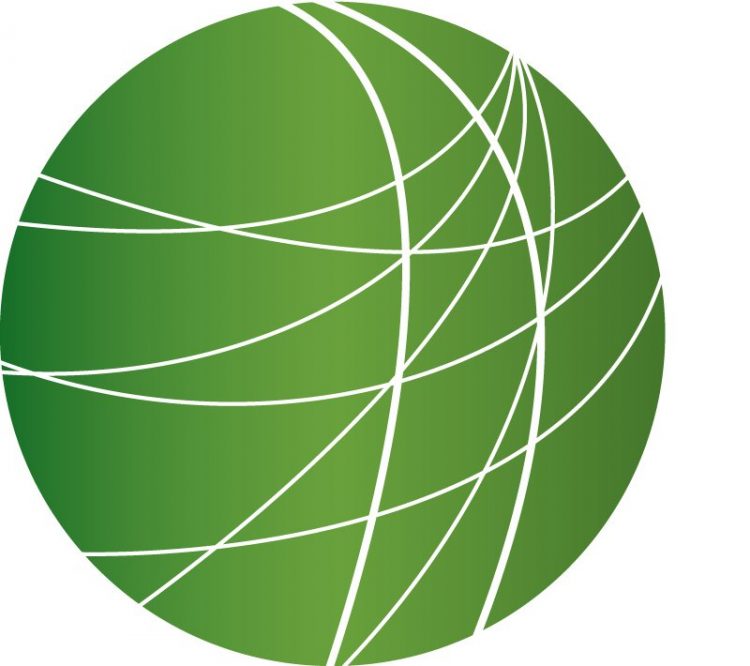 New airport screening policies draw mixed reactions
Residents of Guam say US military expansion threatens culture, ecology
(click here for web-only version)
India launches census count of more than one billion residents
Veterans of Falklands-Malvinas war still fighting for recognition and benefits
Download Audio
HEADLINES
Israeli air raids on Gaza intensify
Israeli air raids on Gaza overnight left three wounded and a number of buildings devastated.  Israeli officials say the attacks were in response to homemade rocket fire from Gaza.  FSRN's Rami Almeghari reports.
Israeli warplanes carried out several air raids on the Gaza Strip Thursday night.  This follows armed clashes last week, which left two Israeli soldiers and two Palestinian resistance fighters killed.
Medical sources say that at least three children were wounded when the Israeli raids hit a diary in southern Gaza City.  Mo'atasem Dalloul is owner of the dairy.  This is the second time that Mo'tasem's dairy has been targeted in the past year.
"All things inside the factory have been completely destroyed.  I believe Israel considers this factory part of the Gaza's economic infrastructure, and sees it as a symbol of the steadfastness of the people here."
Israeli raids also hit areas adjacent to the Hamas-sponsored Asda'a media production studio in southern Gaza Strip, as well as a metal workshop in the middle of the region.
The Hamas-led government wants help from the international community to curb the Israeli raids.  Israeli media reports that senior Israeli officials are indicating more attacks on Gaza are likely soon, unless Hamas stops homemade rocket fire from within the territory.  Rami Almeghari.  Free Speech Radio News.  Gaza.
Guinea-Bissau PM released by military
The Prime Minister of Guinea-Bissau was released from house arrest, after being taken custody by the military yesterday in what many are calling a coup attempt.  The military action was met with protests by hundreds calling for the restoration and assurance of democracy in the West African country.
Sudanese opposition parties to boycott national election
Several major candidates opposing incumbent Sudanese President Omar al-Bashir have dropped out of the upcoming national election.  The move to boycott was led Wednesday by the Sudan People's Liberation Movement's presidential candidate Yasir Arman.  After meeting with US envoy Scott Gration yesterday, several other opposition groups decided to boycot as well.  They believe the elections will be fixed.  But Abdalmahmood Mohamad, Sudan's Ambassador to the UN, told PressTV that al-Bashir's ruling government is committed to democratic transformation.
"So that we are governed through ballot box rather than bullet.  And on this we are happy also because the process is going on and the elections are going to be held with whoever is attending."
The April 11th election preparations have also been met with criticism by international organizations, who say the country is not adequately prepared to hold a fair election.  The  pull-out of so many candidates threatens to undermine the legitimacy of Bashir's now-eminent victory, and to unravel tentative peace deals between militant groups in Sudan.  The US Envoy is meeting again today with opposition party leaders, encouraging them to participae in next weeks polls.
US sees slight gain in new jobs
The US continues to add jobs, according to new figures released by the Labor Department today, but the country's unemployment rate remains at 9.7 %.  Labor Secretary Hilda Solis calles the addition of 162-thousand jobs encouraging, but said it's important that the Obama Administration's job creation measures reach the people who need it most.  The so-called "real unemployment rate" was 16.9% for the month of March.  This includes workers who have stopped looking for work and those who are working part time because they can't find full-time work.  The 16.9% is slightly higher than February and more than a percentage point higher than March of last year.
Scott Roeder sentenced to life in prison for killing abortion provider
A judge in Wichita, Kansas sentenced Scott Roeder to life in prison for the murder of Dr. George Tiller, a late-term abortion provider who he shot last May.  FSRN's Sehvilla Mann has the details.
The judge imposed the maximum sentence for the killing, for which Scott Roeder was found guilty in January.  The defense was pushing for a life sentence with the possibility of parole in 25 years.  But Judge Warren Wilbert ruled that because Reoder stalked Tiller before shooting him, there was an "aggravating factor," which led to the longer sentence of fifty years without parole.
Roeder took the stand Thursday saying he shot Dr. Tiller to save the lives of unborn children; he expressed no remorse for the killing.  Tiller family lawyer Lee Thompson told the judge this lack of remorse and the fact he bragged to others about the killing made Roeder's crime an act of domestic terrorism.
"A heinous, atrocious, cruel murder planned, plotted and devised for years and years…  And designed and executed solely for the purpose of killing someone with whom he disagreed."
The longer sentence means that Roeder, now 52, will probably spend the rest of his life in prison.  He has ten days to file an appeal.  Sehvilla Mann, FSRN.
Prominent Brazilian land-reform activist murdered
And finally, a prominent land-reform activist in Brazil has been shot and killed.  Police say motorcycle gunmen shot Pedro Alcantara de Souza five times in the head.  Authorities are connecting the murder with a string of violence against land reform activists who represent landless farmers in their fight against powerful ranchers.  Hundreds of farmer's advocates have been murdered, with the perpetrators rarely being brought to justice.  Earlier this week, a Brazilian judge delayed the trial of a rancher who allegedly masterminded the murder of US nun and Amazon activist Dorothy Stang.
FEATURES
New airport screening policies draw mixed reactions
The Department of Homeland Security announced new airport screening policies for overseas flights to the US. But the new procedures are being met with mixed reactions. Tanya Snyder reports.
Residents of Guam say US military expansion threatens culture, ecology
The US is planning one of its largest realignments of military assets in decades. Over the next few years, the Defense Department will bring thousands of marines and personnel to the western Pacific island of Guam, a US territory. According to the Defense Department's Inspector General, the project will cost 16 billion dollars. Six billion of this has been pledged by the government of Japan, where many of the Marines are currently based.
But the move is meeting resistance from the people of Guam – who are concerned over ecological impacts, strains on infrastructure and cultural independence.
We go now to Guam, where we're joined by two people. Hope Cristobal is a history instructor at the University of Guam, and a former Senator in the Guam legislature. Sabina Perez is a cultural activist and permaculturist from Guam. She has led delegations to the United Nations to advocate for Chamorro self-determination.
Local community group in Guam, "We Are Guahan": http://weareguahan.com/
US Department of Defense's Inspector General page on Guam: http://www.dodig.mil/Audit/guam/index.htm
India launches census count of more than one billion residents
The US is not the only country currently doing a census count. India has launched what it describes as the largest counting exercise ever. The 2011 Census of India began this week and aims to count more than a billion people in the next 11 months. Along with the Census details, officials are also collecting biometric data from every citizen to create India's National Population Register. FSRN's Bismillah Geelani files this report.
Veterans of Falklands-Malvinas war still fighting for recognition and benefits
Today marks the 28th anniversary of the Falklands-Malvinas war between Argentina and the United Kingdom. The Falklands islands are in Argentine waters, but have been occupied since the 18th century by the French, British and the Spanish. Recently, England initiated off shore petroleum exploration near the Islands, which has renewed the centuries-old sovereignty debate. But while diplomatic conflict grabs international headlines, there's a lesser-known story connected to the Falklands-Malvinas island dispute. It has to do with veterans of the war and their ongoing fight for recognition and benefits, nearly three decades later. FSRN's Marcos Federman has more.
Correction
In Leigh Ann Caldwell's story on government contracting, she identified Tim Shorrock as working for the American Federation of State, County and Municipal Employees. He actually works for the union that represents federal government workers, the American Federation of Government Employees. According to Opensecrets.org, that union spent 1 million dollars lobbying Congress last year, far less than the government contractors that are losing government contracts due to the move to insource government jobs.