April 29, 2010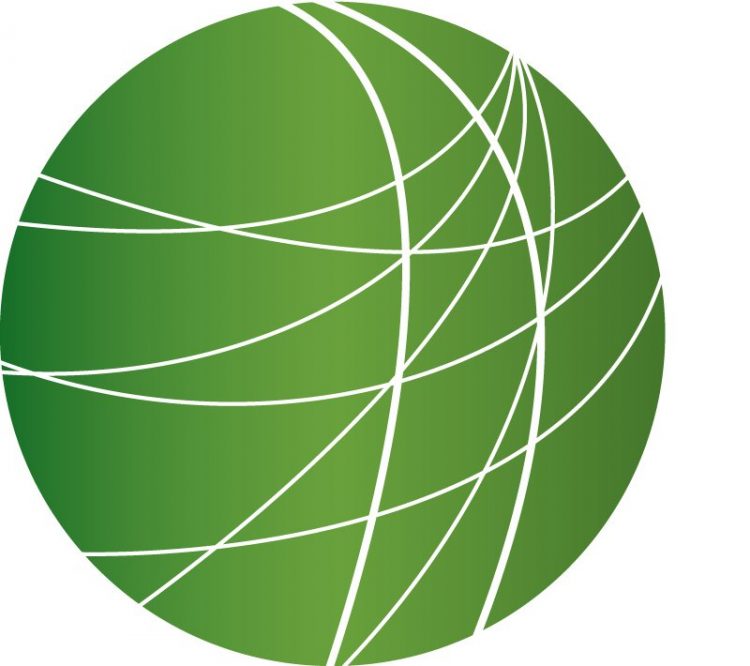 Paramilitary group attacks humanitarian caravan in Oaxaca, Mexico
Oil spill off Gulf coast worsens as federal agencies move in
Lawmakers introduce bill to oversee political ads during campaign
House considers measure to allow Puerto Rican vote on status
Groups announce legal challenges to Arizona immigration law
Hundreds gather in honor of civil and women's rights pioneer, Dorothy Height
HEADLINES
EU countries promise Greek aid package
Today European and German officials confirmed that they are working to finalize a bailout plan for Greece.  The financial aid is intended to ensure other European countries won't be dragged into the financial meltdown.  Cinnamon Nippard has more from Germany.
Last week Greece asked for emergency loans of $59.5 billion from the European Union and the International Monetary Fund, in order to make a payment on debt due May 19th.
Germany will be the single biggest contributor with 11 billion dollars, but only if Greece agrees to meet strict preconditions.  However debate continues within Germany about whether the country should put up so much money.  Germany's Finance Minister Wolfgang Schaeuble said today that the loans would stabilize the wider euro zone, which would also benefit Germany.  European Union commissioner Olli Rehn said he was confident that the talks would be concluded with a concrete plan in the next few days.
The promise of financial relief means Greece will have likely to implement further austerity measures.  Previous attempts by the government to reign in spending led to widespread protests.  Greek Union leaders are calling for another mass strike on May 5th.
Cinnamon Nippard, FSRN, Germany.
Thai Protesters want international observers on ground to prevent human rights crackdown
In Thailand anti-government red shirt leaders today submitted a letter to the embassy of the European Union.  Protesters are seeking international observers to help prevent a threatened military crackdown on a protest site in central Bangkok.  As Ron Corben reports, recent clashes have led to a rising number of injured.
In their letter to the EU, Red Shirt protesters said they faced the threat of tanks and impending bloodshed.  The appeal was, the letter added, to "avert a human rights catastrophe."  Red Shirt protesters are calling on Prime Minister Abhisit Vejjajiva to resign and for new elections.
But Thai Foreign Minister Kasit Piromya, speaking in Jakarta, rebutted the Red Shirt appeal saying there was no need for international intervention.  Mr Kasit said it was an internal affair of Thailand and was under control.
Thousands of police and military have been deployed in the inner city.  Prime Minister Abhisit says the government is looking to restore law and order with a parallel policy of arresting those accused of violence.
Some 27 people have died and almost 1,000 have been injured in clashes with the military.  Thailand is currently facing its most severe political crisis in almost 20 years.  Ron Corben, FSRN, Bangkok.
Laptops delivered to refugee Palestinian children
More than 2000 Palestinian children in Gaza today received laptops as part of a UN-backed program to ensure that all Palestine refugee children across the Middle East have access to the technology by the year 2012.  The United Nations Refugee Agency intends to purchase 500-thousand computers.  UN Radio's Diane Bailey reports.
The laptops were distributed an Elementary School in the city of Rafah in the presence of officials from One Laptop Per Child a non-profit organization and the UN refugee agency helping Palestinian refugees.  One Laptop per Child is partnering with UNRWA to bring new learning opportunities to nearly half a million Palestine refugee children across the Middle East.  UNRWA operates one of the largest school systems in the region and has been the main provider of basic education to Palestinian refugees for over six decades.  Diane Bailey, UN Radio.
Florida Governor Charlie Crist expected to make Senate run as Independent
Florida's Republican Governor announced this afternoon that he is dropping out of his party's primary for the US. Senate.  Crist will instead run without party affiliation, setting up a three-way race in November.  From WMNF Community Radio in Tampa, Seán Kinane reports.
A popular Governor, Crist seemed almost certain to win the Republican nomination for the U.S.  Senate seat previously held by Republican Mel Martinez.  When Crist appointed his aide, George Lemieux, to the Senate, many observers considered it a move to insert a placeholder.
But since then, Crist has been at odds with the many members of the Republican Party of Florida, which some analysts say has drifted to the right.  And the surprising rise in popularity of former state House speaker Marco Rubio meant Crist went from double-digit lead in the primary race, to currently trailing by double digits.  Some see an independent run as Crist's only chance.
Crist's decision could help the eventual Democratic nominee, by splitting the conservative vote.  US Representative Kendrick Meek enjoys a lead in fundraising and polls over other Democrats in the primary race.  A recent Quinnipiac University poll places Meek in third place in a three-way general election, with Crist and Rubio in a virtual tie.  Seán Kinane, FSRN, Tampa.
UC Berkeley Israel divestment proposal fails
The Student Government at the University of California, Berkeley has failed override a veto on a controversial divestment proposal.  Several student groups were calling on the school to divest from any companies linked to Israel's occupation of the Palestinian territories.  Although student government votes are not binding for University administration, if passed, Berkeley would have been the most prominent school in the country to support an Israel divestment measure.  A similar measure failed at UC San Diego as well.
FEATURES
Paramilitary group attacks humanitarian caravan in Oaxaca, Mexico
In Mexico, two are confirmed dead and 4 remain missing after a paramilitary attack on a humanitarian caravan. The caravan was headed to a blockaded rural village in a remote conflict zone in the southern state of Oaxaca. Shannon Young has the story.
UPDATE: The two missing members of VOCAL have turned up in Juxtlahuaca, the county seat of the region in which San Juan Copala is located. They confirm that both Contralinea reporters are alive, but dehydrated. Reporter David Cilia has a gunshot wound in his foot and a graze wound across his waist.
Oil spill off Gulf coast worsens as federal agencies move in
Federal authorities are now mobilizing to assist in the effort to contain the massive oil spill off the Gulf Coast. The US Coast Guard says that the oil leaking from a damaged rig could be releasing nearly five times more than previously thought – up to 5,000 barrels per day.
Department of Homeland Security Secretary Janet Nepolitano said she would be visiting the region to oversee the efforts.
"Today I will be designating that this is a spill of national significance. What that means is that we can now draw down assets from across the country, other coastal areas by way of example, that we will have a centralized communications because the spill is now crossing different regions. In addition to the  command center that we have operational in Robert, Louisiana we will be opening a second command center in Mobile, Alabama for the BP spill."
The spill is the result of an explosion that took place last week at an oil rig operated by British Petroleum. The explosion is presumed to have killed 11 workers and the cause is under investigation. The AP reports that the spill has reached as close as 12 miles to the coast and could hit the shore as early as Friday.
Lawmakers introduce bill to oversee political ads during campaign
In Washington, lawmakers introduced a bill that would change the way political advertisements are seen during a campaign.  The proposal is in response to the Supreme Court decision in Citizens United – that allowed corporations to spend freely in political elections. But as FSRN's Leigh Ann Caldwell reports, the legislation is being dismissed as partisan politics.
House considers measure to allow Puerto Rican vote on status
Today the House of Representatives considered a bill that would allow Puerto Rico to hold elections to define its relationship with the U.S. The former colony is considered a commonwealth. Opponents of the bill call it an out-of-line appeal for Puerto Rican statehood, a claim that advocates on both sides of the aisle deny.  FSRN's Matt Pearson reports.
Groups announce legal challenges to Arizona immigration law
Today a coalition of civil liberties and immigrant rights groups announced that they will file a legal challenge to Arizona's new harsh immigration law. The law requires local police to question people who they suspect of being undocumented. The groups challenging the law say that it promotes racial profiling, endangers public safety and is unconstitutional. Supporters call it a necessary step to fight violence along the border and to fix failed policy on immigration.
To hear more about the legal challenge, we're joined by Karen Tumlin. She's the managing attorney with the National Immigration Law Center, one of the groups leading the effort.
Hundreds gather in honor of civil and women's rights pioneer, Dorothy Height
Hundreds gathered at the National Cathedral today for the funeral of civil and women's rights pioneer Dorothy Height, who passed away April 20 at the age of 98. Family, friends, dignitaries, elected officials and other civil rights leaders gathered to celebrate the life and achievements of Dr. Height, characterized as one of the heroes of the last century.
President Obama, who delivered the eulogy, said she deserves a place in America's history books alongside more familiar names like WEB DeBois and Mary McLeod Bethune.
"Look at her body of work. Desegregating the YWCA, laying the groundwork for integration on Wednesdays in Mississippi, lending pigs to poor farmers as a sustainable source of income, strategizing with civil rights leaders, holding her own, the only woman in the room, Queen Esther to this Moses generation, even as she led the Council of Negro Women with vision and energy."
The President commended Height for decades of tireless and quiet work behind the scenes, right up until her last months. He said Dr. Height had been a regular at the White House since he took office, visiting 21 times.