May 3, 2010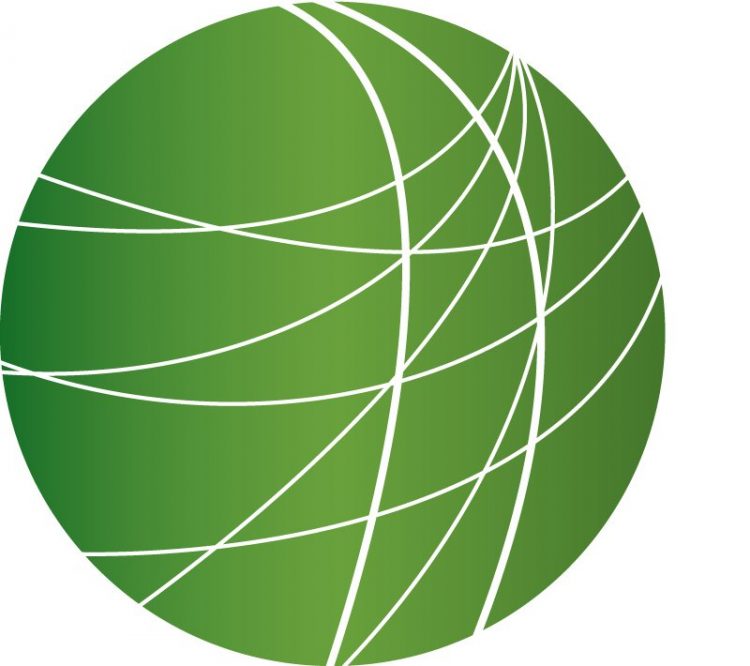 Coastal communities respond to massive oil disaster in Gulf of Mexico
Peace activists converge in New York as nuclear non-proliferation treaty talks open
Consumer advocates gather strength in fight for financial reform bill
Thousands march across the country for immigrant rights
In Germany, protesters stop Neo-Nazi march with broad coalition
HEADLINES
Nationwide strike in Nepal
Police fired teargas and rubber bullets at demonstrators at various locations throughout Nepal, where a nationwide strike began over the weekend. Maoist leaders called for the strike, they want greater inclusion in a new government, and are calling for the resignation of the Nepalese Prime Minister. Nepal lawmakers must draft a new constitution by May 28th under a peace process that began in 2006
Guilty verdict for Mumbai terrorist
A special anti- terrorism court in Mumbai convicted Pakistani citizen Ajmal Kasab in the 2008 Mumbai Terrorist attacks.  Kasab is the lone survivor out of 10 militants who killed more than 160 people in November 2008.  Bismillah Geelani reports.
Today's court verdict offered no surprises. The court held Kasab guilty on all 86 counts the prosecution had charged him with, including criminal conspiracy, mass murder and waging war against India.  The sentence is likely to be announced tomorrow — the 22-year old Kasab faces a possible death penalty. Home Minister P Chidambaram says his conviction is the result of due process and a fair trial.
"Despite criticism from certain quarters swayed by emotion and anger, it was an open trial, Kasab was represented by a counsel, he was given full opportunity to plead his case. The trial of Kasab underlines the fact that India is a country governed by the rule of law."
Among the others accused, the court declared 20 Pakistani citizens who are wanted in India, including the attacks alleged mastermind as co-conspirators.  However, the judge acquitted 2 Indian citizens, describing the evidence against them as unreliable.  Bismillah Geelani, Free Speech Radio News.
Protesters killed in Sudan
Sudanese security forces killed at least 3 protestors on Sunday.  The demonstrators were marching toward the house of a local governor who has not followed through on promises to investigate a local pyramid scheme.  Thousands of people lost millions of dollars in the scheme.  Meanwhile, the rebel group Justice and Equality Movement has withdrawn from peace talks with the Sudanese government, claiming that the government has been breaking a ceasefire and attacking their forces in western Sudan over the past few weeks.
Bailout approved for Greece
The Eurozone and IMF have approved a 145 billion dollar loan package for Greece, in an effort to keep the country's ailing economy from affecting the rest of the European Union. The Parliaments of several European countries still have to approve their parts of the package. Germany will contribute the largest share of the loan; the German cabinet began the process today by approving a loan of almost 30 billion dollars.   Greece had to agree to austerity measures to get the loans, including tax increases, pension and holiday bonus cuts and freezing pay raises for public employees.
World Press Freedom Day
Today is World press freedom day.  Reporters Without Borders published its annual 'predators' list, naming the people, governments and other organizations that prevent a free press from keeping the public informed.  World leaders on the list include Chinas Hu Jintao, North Koreas Kim Jong Il, Saudi Arabia's King Abdullah, and Russia's Vladimir Putin.  The Israeli Defense forces, the Palestinian authority's security forces, the FARC in Colombia, and several Mexican cartels were also on the list of 40 predators.  The President of Yemen was added to the list, as was the Taliban in Afghanistan, because of what the report calls a 'holy war' against the press.  However, Islamist groups in Iraq were removed from the list because of a decrease in violence targeting journalists.  Mexico was named the most dangerous country for journalists.  Irina Bokova, the UNESCO Director-General, spoke today about the importance of the publics right to know, and the difficulties faced by journalists all over the world.
"Far too many journalists exercise their profession in an environment where restrictions on information are the norm, where dealing with pressure, harassment intimidation or even physical assault are all in a day's work…Last year UNESCO condemned the killing of 77 journalists. For the most part these were not war casualties but local reporters covering local stories."
Although the Sri Lankan President is named in the list of leaders who are enemies of a free press, today he released a Tamil journalist who had been sentenced to 20 years in prison on terrorism charges for articles he wrote criticizing the government.
Vote recount begins in Iraq
Iraqi officials started a recount of 2 million votes from March's elections.  Incumbent Prime Minister Nouri al-Maliki called for the recount after narrowly losing to Iyad Allawi; the recount could potentially overturn the results.
Thai Prime Minister offers new elections
The prime Minister of Thailand has offered to hold elections on November 14th, in an effort to pacify protestors who have occupied the streets of Bangkok for much of the last 8 weeks.  The so-called Red Shirt protestors are calling for Parliament to be dissolved, which would mean elections within 60 days. The protestors are meeting to discuss the offer and have said they will respond on Tuesday.
FEATURES
Coastal communities respond to massive oil disaster in Gulf of Mexico
The National Oceanic and Atmospheric Administration has restricted fishing for at least ten days in federal waters affected by the Gulf oil disaster. Residents in Louisiana have reported dead turtles, pelicans and seagulls washing up on shore. Yesterday, President Obama visited the region and spoke from Venice, Louisiana.

"Let me be clear. BP is responsible for this leak. BP will be paying the bill. -But as President of the United States I'm gonna spare no effort to respond to this crisis for as long as it continues and we will spare no resource to clean up whatever damage its caused. And while there will be time to fully investigate what happened on that rig and hold responsible parties accountable, our focus now is on a fully coordinated, relentless response effort to stop the leak and prevent more damage to the Gulf."
British Petroleum said today that it would pay for the clean up from the disaster, but that it was not responsible for the explosion that killed 11 workers and unleashed millions of gallons of oil into the gulf.
BP CEO Tony Hayward speaking on ABC news this morning:

"This wasn't our accident, this was a drilling rig operated by another company. It was their people, their systems, their processes. We are responsible, not for the accident, but we are responsible for the oil and for dealing with it and cleaning the situation up."
Hayward said chemical dispersants were having an effect in keeping oil from floating to the surface.  BP also said that it had completed a containment dome that the company plans to lower onto the leaks at the bottom of the ocean floor. BP says it's conducting outreach to impacted communities and has launched a "significant community outreach plan."
To found out how local communities are responding, we're joined by Kevin Davis, president of St. Tammany Parish in Louisiana.
Peace activists converge in New York as nuclear non-proliferation treaty talks open
In New York today, world leaders launched the latest review of the Nuclear Non-Proliferation Treaty, or NPT. The negotiations to renew the 40-year-old treaty are held every five years, and will last a month. Many consider 2005's conference a failure, and this year, attention is already focused on tensions between Iran and the United States.
But many want to see world leaders take more decisive action to both reduce and abolish nuclear weapons. To emphasize that call, thousands of people rallied in New York over the weekend. FSRN's Salim Rizvi has more.
Consumer advocates gather strength in fight for financial reform bill
This week, the US Senate will continue debate of financial reform legislation. Lawmakers could vote on dozens of amendments that could alter the bill. As FSRN's Leigh Ann Caldwell reports, consumer advocates are optimistic that they could beat out a multi million dollar lobbying campaign by the financial institutions to dilute stronger consumer protections.
Thousands march across the country for immigrant rights
Across the country, thousands turned out in some 70 cities for immigrant rights rallies. In Los Angeles, an estimated 100,000 marched through downtown and to a rally led by singer Gloria Estefan. Some 20,000 turned out in Chicago and Dallas; and thousands more in Milwaukee, St. Louis and Boston. In the nation's capitol, police arrested 35 people who sat down in front of the White House fence and refused to move, including Illinois Congressmember Luis Gutierrez, who was wearing a t-shirt that said "Arrest me, not my friends."
Although rallies were organized by a broad May 1st coalition pushing for comprehensive immigration reform, many across the country were focused on Arizona and the recently signed controversial anti-immigrant bill SB 1070.  FSRN's Amanda Shauger went to a rally in Tuscon where some 7,000 people turned out for the May Day events and files this edition of Street Beat.
[vox pop]
You just heard the voices of David Mead, Angela Romo, Susanna Arias, Rosa Calfone, Yaya Castillo, Lupe Esparza, Ofelia Rivas, Stephanie Espinosa Medrano, and Simon Burruel. They participated in Tucson's May Day rally along with some 7,000 others. FSRN's Amanda Shauger recorded and produced this segment.
In Germany, protesters stop Neo-Nazi march with broad coalition
May Day celebrations also took place across the world Saturday. And in Germany, some of the marches pitted leftists with the far-right. In Berlin, more than ten thousand protestors stopped a march of some 700 Neo-Nazis. Anti-fascist groups, students, political parties, trade unions, and families gathered peacefully, strategically blockading the almost four mile long route. Around seven thousand police in riot gear barricaded the streets to prevent violence. Cinnamon Nippard has more from Berlin.