July 22, 2010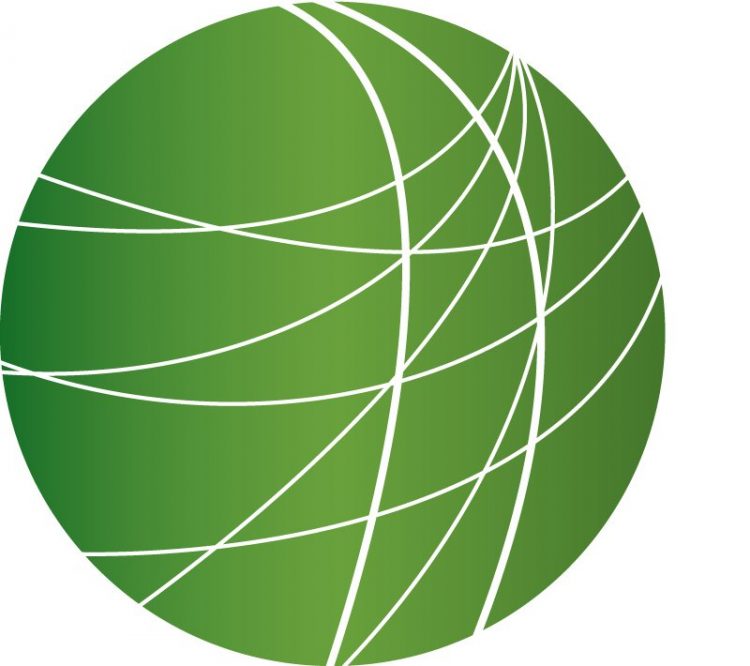 House passes extension of unemployment benefits
Left pushes for Warren to head consumer agency
Legislation would give Native American tribes more control over law enforcement
Opponents of Arizona immigration law bring legal challenges to federal court
BP halts work on well; federal officials defend lapses in oversight
Groups call for end to honor killings in India
HEADLINES
World Court says Kosovo independence legal
Kosovo's declaration of independence from Serbia in 2008 is legally valid, according to a non-binding decision by the World Court today.  Court President Hisashi Owada.
"Accordingly the court finds that the declaration of independence did not violate the constitutional framework…  Consequently the adoption of that declaration did not violate any applicable rule of international law."
According to the UN, 69 countries currently recognize an independent Kosovo, including the US, and the World Court's ruling is likely to prompt more countries to do so.  The small European nation needs recognition by 100 countries to be granted full statehood by the UN.  Russia and Serbia have been vocal opponents of international recognition.
Kenya beefs up security ahead of Constitutional referendum
With less than two weeks to go before a Constitutional referendum vote in Kenya, police are deploying security officers to the Rift Valley region – that's the area that experienced the worst violence after the disputed presidential election in 2007.  FSRN's Mohammed Yusuf has more.
Deployment of additional security forces comes at a time of heightening tensions in the region.  Communities are arming themselves ahead of the referendum vote.  Security officials are keen to maintain the peace, according to police spokesperson Eric Kiraithe.
"We have done a lot of deployment there; we will continue to do it, especially to ensure that the referendum process is not abused to prejudice the law and order."
Early this month, a consulting firm that monitors activities in the Grand Coalition Government, reported that some communities in the Rift Valley are being threatened with eviction if they vote for the new law.  Many leaders in the Rift Valley oppose the draft constitution because it allows the government to take back land that was illegally claimed by local powers.  Kenyans will go to the polls on August 4th.  Mohammed Yusuf, FSRN, Nairobi.
UK officer not charged in death of Ian Tomlinson
The British police officer who infamously shoved a G20 protest bystander to the ground minutes before the man suffered a fatal heart attack, will face no charges.  In a ruling issued today, the Crown Prosecution Service said there is an "irreconcilable conflict" in the exact cause of Ian Tomlinson's death and…
"As a result, the CPS would simply not be able to prove beyond reasonable doubt that there was a causal link between Mr.  Tomlinson's death and the alleged assault upon him."
Audio of CPS director Keir Starmer from the BBC.  Tomlinson's family said after the ruling that they believe the case was never investigated properly.
Rep. Lynn Woolsey introduces single payer health care legislation
California Representative Lynn Woolsey today announced new health care legislation that would provide a public option within the exchanges set up in the larger health care bill.  Woolsey touted a new report by the Congressional Budget Office showing the public option could save the government billions in the first 6 years alone.
"In these times, any idea that can save $68 billion must be considered.  A bill that can do that and improve health care at the same time, must be passed."
The bill has the initial support of 128 House members, but is unlikely to see debate this year.
Obama signs law to cut back on government waste
President Barack Obama today signed legislation aimed at decreasing government waste and fiscal accountability.  The Improper Payments Elimination and Recovery Act was passed unanimously by both the House and Senate.
"Sometimes these payments are the results of innocent mistakes or reflect valid claims that were paid at the wrong time, but some result from abuses, from scam artists and crooked companies.  And all told, they added up to $110 billion."
Obama says the goal of the legislation is to reduce improper payments by $50 billion by 2012 by requiring government agencies to report waste and undergo audits.
Federal Judge halts drilling activity in Alaska's Chukchi Sea
Environmental groups in Alaska have been using the massive oil spill in the Gulf of Mexico as an example of why oil and gas exploration off their state should cease.  Now a federal judge has blocked plans for oil and gas drilling in the Arctic, ruling that the federal government hadn't sufficiently taken into account environmental impacts.  FSRN's Jacob Resneck reports.
In a ruling Wednesday in Anchorage, U.S.  District Judge Ralph Beistline said the Interior Department had not adequately analyzed the possible effects of natural gas exploration in Alaska's Chukchi Sea.  The judge also ruled the government hadn't compiled impacts on wildlife and ordered the department to revise its analysis.  Both are key requirements under the National Environmental Policy Act.
The suit was brought on behalf of Alaskan coastal communities and environmental groups like Audubon Alaska and Pacific Environment.  They have been trying to stop Shell Oil's efforts to begin summer exploration in the Chukchi Sea because of potential harm to marine mammals and other wildlife.
Shell Oil said in a statement it's still reviewing whether the ruling will block non-drilling prep work at the site and reaffirmed the company's hopes to begin drilling next year.  Shell had paid $2.7 billion for the offshore oil and gas lease sale in auction held in 2008.  Jacob Resneck, FSRN, Alaska.
FEATURES
House passes extension of unemployment benefits
After months of contentious debate, 2.5 million unemployed Americans are about to get some assistance. The House completed the final step by passing an extension of unemployment benefits today, by a vote of 272 to 152.
Congressmember Shelia Jackson Lee said the bill will help out of work individuals and the larger economy.
"I'm amazed there's no moral compass to say that millions of Americans, those who have worked are simply asking that they survive. This is not a handout. This is a trust, a contract, that when you work, you invest in unemployment insurance to a certain extent, first given by the state and now because the states have run out of money this government, their government is extending those dollars."
Republicans in the Senate have been blocking the measure. They said the costs would add to the federal deficit. Though some Republicans do say they support Americans in need, including California Representative David Dreier, who voted against it.
"Mr Speaker, when you look at that argument, this perpetuation of class warfare, tax cuts for the rich, throwing people who are on unemployment out into the streets, without any concern from them whatsoever. That argument really falls very flat because I believe the American people understand that we truly do care. We do want to create opportunity for everyone and those who are desperately in need, should in fact have their needs met. And we want to do what we can."
Drier suggests implementing "growth-oriented" tax cuts, similar to those put in place by John F. Kennedy in the 1960s.
The $35 billion measure now goes to the President's desk.
Left pushes for Warren to head consumer agency
Members of Congress are organizing around Elizabeth Warren to head the new Consumer Federal Protection Bureau. They challenge the President to appoint her even though key members of the Senate say there is too much resistance to her confirmation. FSRN's Leigh Ann Caldwell reports.
Legislation would give Native American tribes more control over law enforcement
A bill that would give Native American tribes more control over law enforcement on tribal land is poised to become law. The Tribal Law and Order Act passed in the House yesterday, and has already cleared the Senate. The bill's supporters say it will help reduce and prosecute violent crime – and eventually decrease sexual assault against women. FSRN's Jacob Fenston Reports.
Opponents of Arizona immigration law bring legal challenges to federal court
Today in Pheonix, opponents of Arizona's SB 1070 brought their challenges to the law fo federal court. The law requires state and local police to investigate the immigration status of those they suspect of being undocumented.
US District Judge Susan Bolton heard from a coalition of civil, labor and immigrant rights groups – who call the measure unconstitutional – as well as from the Department of Justice, who says the law violates federal jurisdiction over immigration policy. Both parties are asking for an injunction to stop the law from going into effect on July 29th. Supporters of the law, including Maricopa County Sheriff Joe Arpaio and Governor Jan Brewer, are pushing to dismiss the case.
Earlier today, we spoke with one of the lawyers working on the case. Linton Joaquin is general counsel with the National Immigration Law Center, which filed a legal challenge to SB 1070. He joined us from Pheonix.
BP halts work on well; federal officials defend lapses in oversight
BP halted most of its work on the damaged well in the Gulf of Mexico today due to an approaching tropical storm.
Still Interior Secretary Ken Salazar told a House committee that, after three months, officials believe they are close to ending the flow of oil.
"And as of today we see the light at the end of the tunnel. There is a shut in that has occurred at the well and the monitoring that we have required of BP is showing that it is holding, but the weather patterns we are seeing may have some interruption in terms of getting to the ultimate solution here, which is the ultimate kills that have to occur of this well."
Salazar testified before the House Oversight and Government Reform Committee. He acknowledged shortcomings in the government's oversight of offshore drilling, but defended his agency's performance and urged "collective blame" for the disaster. Salazar also said that the accident should prompt a look at energy policy in the US but that, at the end of the day, the nation's energy portfolio would include oil and gas – a point he said is consistent with President Obama's policy.
Michael Bromwich, director of the newly created Bureau of Ocean Energy, which replaced the widely criticized Minerals and Management Service, said new safety regulations are being implemented.
"These are tough new rules and regulations that govern oil and gas companies as they do work in the outer continental shelf and I think they are fair and appropriate new rules and regulations."
But Representative Dennis Kucinich of Ohio suggested there could be safety lapses in other areas.  He asked Bromwich about the slow pace of an investigation into BP Atlantis, a larger rig in the Gulf that continues to operate. In February, 19 lawmakers demanded an investigation into BP Atlantis after a whistleblower claimed that 90 percent of the construction plans for the platform were never approved – making response to a disaster uncertain. Bromwich said he had been occupied with Deepwater Horizon since his appointment last month, but pledged to pursue oversight of the investigation, which is scheduled to be completed in September.
Also today NOAA released its report on air quality measurements taken in June. Scientists found that 15 to 70 kilometers downwind from the oil spill, concentrations of pollutants, such as hydrocarbons, were "much higher" than what is found in typical urban polluted air. Assistant Secretary of Labor for Occupational Safety and Health, or OSHA, said his agency had taken independent tests and confirmed the same findings.
Groups call for end to honor killings in India
Human Rights Watch is calling on the Indian Government to urgently address the problem of so-called honor killings and caste-based violence. This follows an increase in these murders – including a young couple, whose bodies were found last month hanging from a tree. Some groups have launched a campaign demanding a stringent law to stop the killings. Bismillah Geelani has the story