April 18, 2006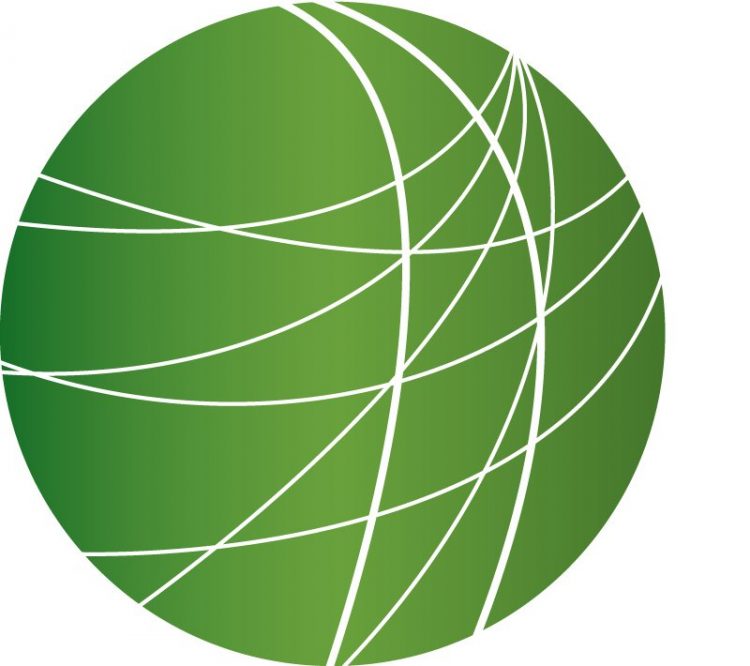 Headlines (4:48)
NEW IMMIGRATION MEASURES IN GEORGIA
Georgia governor, Sonny Perdue, has signed into law a set of new immigration measures. Known as the Georgia Security and Immigration Compliance Act, the law requires all persons over 18 years of age to prove their legal residence to receive services provided at the local, state or federal level. Anyone receiving state benefits must sign an affidavit regarding their citizenship or legal immigration status. The law also requires a six percent state withholding tax for all workers who cannot document their legal residence. Trained police officers at the state level will also be authorized to perform federal immigration enforcement and customs duties.
THE GRILLING OF SKILLING
Former Enron executive, Jeff Skilling, remains on the stand today as his cross-examination continues. Lisa Cohen reports from the Enron trial in Houston.
(no transcript available)
EPA REPORT ON GREENHOUSE GAS EMISSIONS
The Environmental Protection Agency has released its latest report on greenhouse gas emissions in the US. While optimistically pointing to a slight decrease in methane and nitrous oxide emissions, the report shows an overall increase of 15.8% from 1990 to 2004. Fossil fuel combustion accounts for 80 percent of the total emissions. The report is part of a requirement under the United Nations Framework Convention on Climate Change.
OIL PRICES AND GEOPOLITICS
Oil prices hit a record high of over $72 a barrel today. Analysts cite fears about Iran's nuclear program and possible cuts in supply from the world's fourth largest crude exporter. This, as reports suggest that Venezuela could soon be considered the new world leader in oil reserves. Mike Fox has more from Caracas.
Venezuelan president, Hugo Chavez says that if OPEC formally recognizes his country's extra-heavy crude deposits, Venezuela will surpass Saudi Arabia as the world leader in proven oil reserves. According to BBC journalist, Greg Palast, an internal study from the US Department of Energy has determined that Venezuela could have reserves of over one trillion barrels. This news comes as the Bush administration is exerting increased pressure on oil-rich Iran over the development of its nuclear program. The Venezuelan government has publicly opposed any military action against Iran. Meanwhile, the Venezuelan paper, 2001 reported today that US intelligence claims to have discovered the existence of a secret agreement between Iran and Venezuela, whereby Iran will send nuclear weapons to Venezuela and Cuba. This morning, Venezuelan Minister of Foreign Affairs, Alí Rodríguez Araque, called the claims part of a chain of absurd accusations fired at Venezuela over the past few years. Caracas has denied various rumors over the past year that Venezuela is sending Uranium to support Iran's nuclear program. Mike Fox, FSRN, Caracas.
ARREST OF PIQUETERO LEADER IN ARGENTINA
Buenos Aires city officials impeded unemployed workers known as piqueteros from inaugurating of a soup kitchen in a city neighborhood yesterday. Five demonstrators were arrested and several injured by police. FSRN's Marie Trigona has more from Buenos Aires.
Police arrested piquetero leader, Raul Castells during the opening of a soup kitchen and primary school in a chic Buenos Aires neighborhood yesterday. Castells' group, the Independent Movement of Pensioners or MIJD, planned to open a soup kitchen in the central flea market that had been closed down for safety violations. Police violently evicted demonstrators while they tried to enter the Flea Market. Castells was arrested on charges of "aggravated destruction and robbery". Castells spent several months in prison on similar charges last year for taking over a McDonald's restaurant demanding hamburgers for the unemployed. MIJD recently opened a soup kitchen the exclusive Puerto Madero; the most expensive neighborhood in Argentina. Meanwhile, human rights groups blocked a central intersection to mark international day in solidarity with political prisoners and to press for the release of some 20 political prisoners currently held in Argentina. For Free Speech Radio News, I'm Marie Trigona in Buenos Aires.
Features
Clashes Continue in Baghdad (3:22)
Clashes between insurgents and Iraqi police and army, as well as US troops, continued for a second day in Adamiyah, a north-Baghdad neighborhood that has seen frequent attacks against US troops and Iraqi government forces during the last three years. Seven people were also killed by a bomb in a Baghdad restaurant, and twelve bodies were found in various neighborhoods, apparently victims of militia or government executions. FSRN's David Enders is in Baghdad, and files this report.
India's Prime Minister Yields to Bhopal Survivor's Demands (3:19)
Indian Prime Minister Manmohan Singh announced he will concede some demands to survivors of the 1984 Bhopal Gas Disaster. The announcement comes days after Bhopal city residents marched 500 miles to Delhi and engaged in a hunger strike. Survivors have been demanding that their town be cleaned after A pesticide plant, owned by Union Carbide, leaked 40 tons of toxic gasses, killing 3,500 people at it's onset and another 15,000 in its aftermath from disease. 150 to 600,000 people are said to have been harmed from the spill, and the World Health Organization determined last year that the amount of contamination in Bhopal's water supply is 500 times the recommended level. Pragya Vats is a volunteer with the International Campaign for Justice in Bhopal, she spoke with FSRN's Leigh Ann Caldwell about the Prime Minister's announcement.
Chinese President Arrives in US (4:17)
Chinese President Hu Jing Tao arrives in the United States today. After dinner at Microsoft CEO Bill Gates' mansion tonight, he'll meet with President Bush on Thursday in DC. The White House says there's a great deal on the plate whenever the leaders of the world's leading developed nation and the world's leading developing nation meet. But with that much said, how much can actually be done? From Washington, Yanmei Xie has a preview of each side's agenda.
Chinese President's Visit Also Closely Watched Back Home (2:48)
The Chinese president's visit to the US is not only being watched closely here, it's also hot news in China, although, as FSRN's Severine Bardon reports from Beijing, China's priorities for this visit seem to be far away from the United States'.
South Africans Concerned About US Free Trade Deal (2:14)
President Bush announced that he would nominate US Trade Representative Rob Portman to head the Office of Management and Budget. Susan Schwab, who is currently Portman's deputy, is expected to replace him as the top US trade official. As Bush made staff changes at the office of the US trade representative in Washington, in Johannesburg, he US is continuing their 3-year long negotiation for a free trade deal with the regional Southern African Customs Union which is made up of South Africa, Botswana, Namibia, Swaziland and Lesotho. FSRN's Selina Musuta reports on the concerns of many South African activists on the terms of the agreement.
Pre-Election Violence in Indian-Administered Kashmir (3:52)
The upcoming election in Indian-administered Kashmir is attracting violence as anti-India guerrillas attempt to disrupt the process. On April 24, voters will choose representatives for 4 open seats in the Legislative Assembly. FSRN's Shahnawaz Khan has more from Kashmir, where candidates are still campaigning despite the violence.