June 13, 2006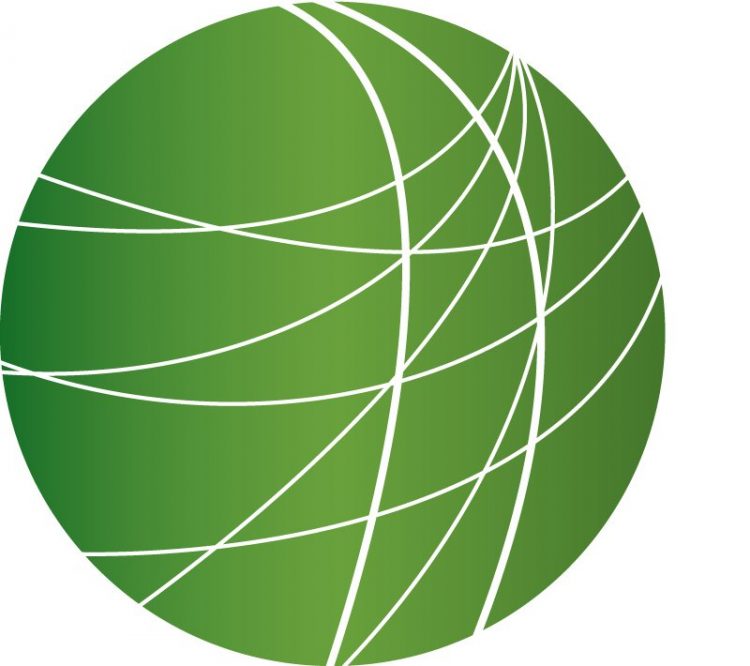 Headlines (5:05)
AIR STRIKES AND INFIGHTING IN THE OCCUPIED TERRITORIES
Two Israeli air strikes in Gaza killed at least eleven Palestinians, including two children, and injured at least twenty others today. This, amidst Palestinian in-fighting in the West Bank and Gaza Strip. Manar Jibrin reports.
An Israeli jet fighter fired two missiles at a Palestinian car thought to be transporting members of Islamic Jihad. The Israeli air strikes on the Gaza Strip today killed eleven civilians, including two children, and injured some twenty others. A second Israeli missile struck the same location just minutes later, killing at least four paramedics. On Monday, members of Al Aqsa martyrs brigade, the armed wing of Fatah, released a Hamas lawmaker, Khalil Rabai, whom they had abducted earlier in the evening. This came in the wake of the violence that erupted Monday night in the West Bank city of Ramallah when members of Fatah stormed the buildings of the Palestinian parliament and the Prime Minster's office in the city and set fires in both. President Abbas had ordered all Palestinian security personnel to go on high alert after clashes erupted in Gaza. A member of the Hamas-controlled Executive Force was killed in the city of Rafah on Monday. Members of the Executive Force then surrounded the headquarters of the Fatah-led Preventive Security force. In the ensuing clashes, two were killed and several others were injured. For FSRN, Manar Jibrin.
BOMBS IN KIRKUK
A series of bomb blasts rocked the city of Kirkuk in northern Iraq today. The combination of remote-controlled blasts and suicide attacks killed at least 16 people and injured dozens more. It was the most violent day Kirkuk has witnessed since the 2003 invasion.
BRITISH MINISTRY OF DEFENSE IGNORES GULF WAR SYNDROME
The British government has decided to ignore a ruling which forced it to recognize Gulf War Syndrome claimed by six thousand British Gulf war veterans. It's now on a collision course with the judiciary and with veterans. Naomi Fowler reports from London.
Not only has the government refused to recognize a ruling which ordered it to recognize Gulf War syndrome, but president of the pensions tribunal which made the ruling, Harcourt Concannon, has accused the ministry of illegally "tampering" with the process to avoid recognizing the syndrome. The Ministry of Defense saves millions of pounds by refusing to recognize it, preventing between 2,000 and 6,000 disabled ex-servicemen from receiving a supplement to their small pensions. 6,000 British Gulf war veterans claim they are still suffering from chronic and debilitating illnesses more than a decade later. Various scientific organizations have concluded that the syndrome exists as a result of exposure to certain substances in the Gulf which may have altered some troops' body chemistry. A government defense spokesman has denied that the government overturned the ruling. This is Naomi Fowler in London for Free Speech Radio News.
ROVE WON'T FACE CHARGES IN C.I.A. LEAK CASE
President Bush's chief political adviser and deputy chief of staff, Karl Rove, will not face an indictment for perjury, obstruction of justice, and other charges in the investigation of who leaked a CIA agent's identity. Selina Musuta has more from Washington, DC.
Special Council Patrick Fitzgerald yesterday informed Karl Rove's attorney, Robert Luskin, that he does not anticipate seeking charges against Rove. The 2 1/2 year long investigation of Rove's involvement in leaking the identity of CIA operative Valerie Plame to syndicated columnist Robert Novak quickly turned into an investigation of whether Rove and others lied to a grand jury over their involvement. It is believed that Plame's name was leaked in retaliation for critical statements concerning the justification for the invasion of Iraq made by her husband, former US ambassador Joseph Wilson. Former Chief of Staff to Vice President Dick Cheney, I. Lewis "Scooter" Libby, is the only person facing indictment in relation to the CIA leak case. Libby's trial is scheduled for January 2007, where he will face five counts of perjury and obstruction of justice. Selina Musuta, FSRN, in Washington, DC.
THE COMMUNITY OF ANDEAN NATIONS MEETS
Presidents of the member states of the Community of Andean Nations, or CAN, will meet today in Quito for internal re-adjustment after Venezuela's departure from the regional bloc. Diletta Varlese reports.
Venezuela's President Hugo Chavez will not be present when the Community of Andean Nations meeting opens this afternoon in Quito. Member nations of the regional bloc include: Colombia, Ecuador, Peru, and Bolivia. Venezuela left the CAN about a month ago, in strong disagreement with pending free trade agreements between the US and Colombia, Peru, and Ecuador. Bolivian president, Evo Morales, will lead the CAN for the next 6 months. The goal of the meeting is to reach a new consensus on regional integration. Venezuela is still willing to negotiate bi-lateral accords on energy resource management with specific countries, including Colombia and Ecuador. The CAN meeting will conclude tonight. For FSRN, Diletta Varlese, La Paz, Bolivia.
Features
Bush Lands In Iraq (3:55)
President Bush made a surprise visit to Baghdad for a meeting with Iraqi ministers. Afterwards, he spoke to American troops where he told them US troops will remain their until the job is done. Back in the US, both houses of Congress are gearing up for a debate over the war. FSRN's Leigh Ann Caldwell reports.
LA Sheriffs Storm South Central Farm (3:13)
Hundreds of LA County Sheriffs stormed the South Central Farm at dawn. Campers inside the Farm were given just minutes to evacuate. At press time, 7 of the 18 people still inside the Farm have been arrested, at least was taken in an ambulance. Those that remain inside include children, one as young as one-year-old. Aura Bogado reports.
Logging Set To Begin After Weakening Roadless Rules (3:12)
In what could set a nation- wide precedent, the U-S forest service auctioned off three hundred, thirty five acres of timber in a roadless area in Southern Oregon. This would be the first logging of a roadless area since the Bush Administration rolled-back the Roadless Area Protection Rule…Meanwhile, Oregon 's governor has vowed to file a court injunction to stop the logging. FSRN's Jacob Fenston Reports From K-B-O-O in Portland.
GITMO Family Members Fearful After Suicides (2:42)
The European Parliament on Tuesday called for the closure of US prison camps in Guantanamo Bay, saying the fight against terrorism could not be won at the expense of human rights. The European Union assembly said detention camps at Guantanamo Bay were undermining the global combat against terrorism and violated human rights of prisoners who were being kept there without accusation or a fair trial. this comes as 3 gitmo prisoners committed suicide making family members of the other Arab prisoners even more terrified about their sons who are held there without trial. Our correspondent in Amman, Jordan, Oula Farawati met with the family of Ahmad Hassan, one of the detainees.
Mexican Presidential Elections Analysis (3:59)
Mexico's Presidential elections is just over two weeks away and serious concerns are being raised of potential election day chaos. Mounting social unrest has added to an already volatile mix, leading some observers to fear that a potential post-ballot dispute could quickly turn nasty and further compromise Mexico's still unconsolidated democratic institutions and traditions. The two top two contenders, left-leaning Andrés Manuel López Obrador of the (PRD) and Felipe Calderón Hinojosa of the ruling conservative (PAN), appear to be in a virtual tie. We're joined by Michael Lettieri, research fellow at the Council on Hemispheric Affairs.
HIV/AIDS & Deaf Community In Uganda (4:00)
A community of about 500,000 deaf people in Uganda run a high risk of being infected with HIV/AIDS due to a disproportionate lack of access to information about the disease. And as Joshua Kyalimpa reports, this is partly due to high illiteracy rate in the deaf community.