June 12, 2006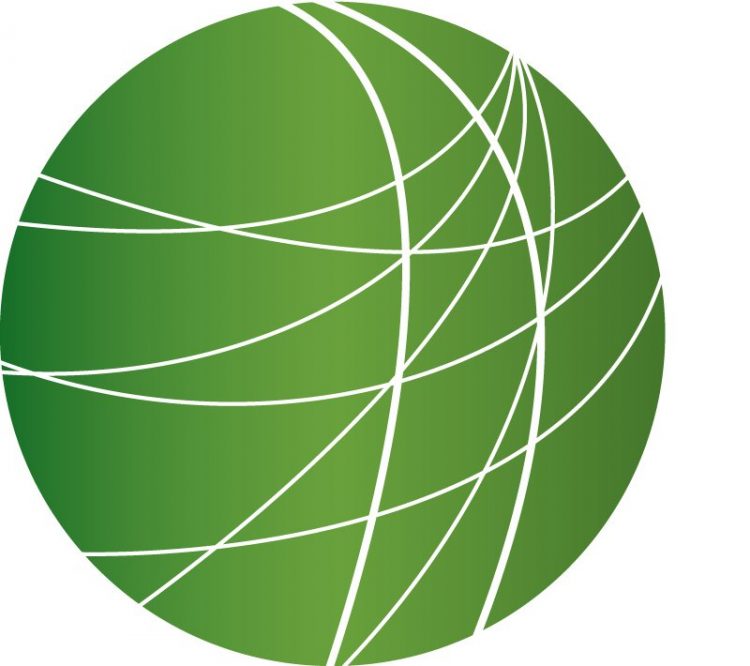 Headlines (5:04)
NSA TRIAL OPENS IN DETROIT
The American Civil Liberties Union's lawsuit against the National Security Agency's warrantless wiretapping program went to court today in Detroit. The White House has asked U.S. District Judge Anna Diggs Taylor to dismiss the case, citing national security concerns. The lawsuit filed on behalf of journalists, academics, and non-profit organizations argues that wiretapping of telephone and email communications without a court order violates the constitutionally-protected rights to privacy and free speech. The Bush administration defends the program, saying that it is legal under broad new powers granted to the president by Congress after September 11th. A similar lawsuit, filed by the Center for Constitutional Rights in New York, has not yet gone to court.
SUPREME COURT TO REVIEW LETHAL INJECTION
In other legal news, the Supreme Court has ruled in favor of a death row inmate in Florida who wants to challenge execution by lethal injection as a cruel and unusual punishment. From WMNF in Tampa, Andrew Stelzer has more.
The ruling in favor of Clarence Hill allows a court challenge to move forward against lethal injection, the method of execution being used in 38 of the 39 states which employ the death penalty. Hill, who was convicted of killing a police officer in 1982, was minutes away from execution in January, when the Supreme Court decided to take up his case petition for the right to proceed in lower court. Hill's attorneys had been arguing that the three chemicals used for lethal injection cause pain, thus violate the 8th amendment against cruel and unusual punishment, but a Florida appeals court was refusing to hear the case. Now that case will be heard. Mark Elliot is the spokesperson for Floridians for alternatives to the death penalty and the state death penalty abolition coordinator for Amnesty International. (sound) "What this means is there will be no more executions in Florida throughout 2006…and the more time that we have in Florida to look at the death penalty with this ongoing death machine, killing captive prisoners, the more likely we are to see the truth behind this." Over the past few months, several states had already put all executions on hold and many more may choose to do so rather than have numerous challenges tied up in court. There are 3,300 inmates currently on death row. Any one of them is now free to claim their pending execution violates civil rights law. For FSRN, I'm Andrew Stelzer.
NEW STRAIN OF MAD COW DISCOVERED
Scientists have found a new strain of Mad Cow disease in cattle in Texas and Alabama. Mad Cow disease, or Bovine spongiform encephalopathy, is thought to be transmitted when cattle eat the tissue of infected cows – as cattle remains are sometimes added to animal feed. However, scientists are unable to explain the path of infection for the new atypical strain and some suspect that the new strain may be contagious from animal-to-animal.
DEADLY ATTACKS IN KASHMIR
In Indian-administered Kashmir, at least 10 people have been killed and many others injured in a spate of attacks today. Shahnawaz Khan has the details.
Unidentified gunmen killed eight non-Kashmiri laborers today in Badru village in Anantang Kashmir. Police said Guerrillas first abducted a group of laborers hailing from the Indian state of Bihar and later fired indiscriminately at them killing 6 on the spot and injuring 7. Two more succumbed to injuries in the hospital. The Press Trust of India news agency added there were unconfirmed reports that the laborers were killed in exchange of fire between security forces and militants. Earlier today, one person was killed and twenty injured in Kashmir's winter capital, Jammu, when suspected guerrillas threw 3 grenades near a bus terminal this morning. In a separate incident, a boy was killed when police opened fire to disperse a mob protesting the alleged desecration of a mosque in Kupwara in North Kashmir. Scores of people were also injured in this incident. For FSRN, I'm Shahnawaz Khan.
SUDAN TO COOPERATE WITH ICC WARRANTS
The Sudanese Government has agreed to collaborate with the International Criminal Court to arrest the LRA rebel leader Joseph Kony operating in northern Uganda. Joshua Kyalimpa reports.
Talks between the rebel delegation and Ugandan government officials were expected to start this week in the southern Sudan town of Juba, but in a statement yesterday, the UN court's chief Prosecutor, Luis Moreno-Ocampo, said Sudan has voluntarily agreed to execute the warrants issued by the International Criminal Court. Ocampo has dismissed attempts to negotiate a political deal, saying Kony was simply trying to "buy time" like he had done in the past. Kony is wanted by the Hague-based court along with Raska Lukwiya, Vincent Otti, Okot Odhiambo and Dominic Ongwen to answer to charges of crimes against humanity. The LRA, listed as a terrorist organization by the US, has spread terror in northern Uganda and Southern Sudan for almost 20 years, mostly targeting civilians and forcefully abducting thousands of children for sex slavery and recruitment into the rebel outfit. Joshua Kyalimpa, FSRN, Kampala.
Features
Residents in Ramadi Brace for US Military Attack (3:33)
The US military cordoned off the Western Iraqi City of Ramadi over the weekend in preparation for an all-out military assault. 400,000 people live in Ramadi and as FSRN's Aaron Glantz and Salam Talib report, thousand of civilians remained trapped inside without food, water, or electricity.
Calls for Investigations in Guantánamo Bay Suicides (4:09)
Human rights groups and attorneys representing detainees at Guantánamo Bay are calling for an independent investigation into the suicides of three inmates over the weekend. Attorneys say suicide attempts at Guantánamo are common. Meanwhile, the Bush Administration continues to dismiss the suicides as politically motivated. FSRN's Leigh Ann Caldwell reports.
Mumia Abu Jamal Comments: The Guantánamo Bay Suicides (3:20)
Palestine Struggles to Maintain National Unity (2:23)
This weekend marked continued Israeli shelling into Gaza, in which 11 Palestinians were killed on Friday, one Saturday and three apparent resistance fighters were assassinated by an Israeli missile on Sunday. As Saed Bannoura reports, various Palestinian factions are struggling to negotiate a plan that will ensure the country's national unity.
South Korean Farmers Weigh In on FTA Talks (2:30)
The United States and South Korea have started their first round of talks toward a bilateral free trade agreement, amid a mix of cheers from some business groups and protests from farmers and labor groups in both nations. DS Radio Coop's Ryme Katkhouda has more.
New York City Mayor Seeks to Cut Funding for LGBT Teen Shelter Funds (4:40)
According to New York City's Youth Services Committee head, Lew Fidler, the number of homeless teens in the city hovers at around 7,000. Yet there only about 300 shelter beds to serve them; and despite the fact that almost half of all homeless youth identify as lesbian, gay, bisexual or transgender, there are less than 50 beds available in LGBT friendly shelters. Last year, New York City allocated $1.2 million to address the problem, and the funds were divided equally among three small LGBT-friendly centers that provide temporary housing and comprehensive services. This year, the mayor's proposed budget has removed this funding. FSRN's Leanne Stahnke reports from the Big Apple, where Councilperson Fidler and others at City Hall are fighting to have the money restored.