August 09, 2006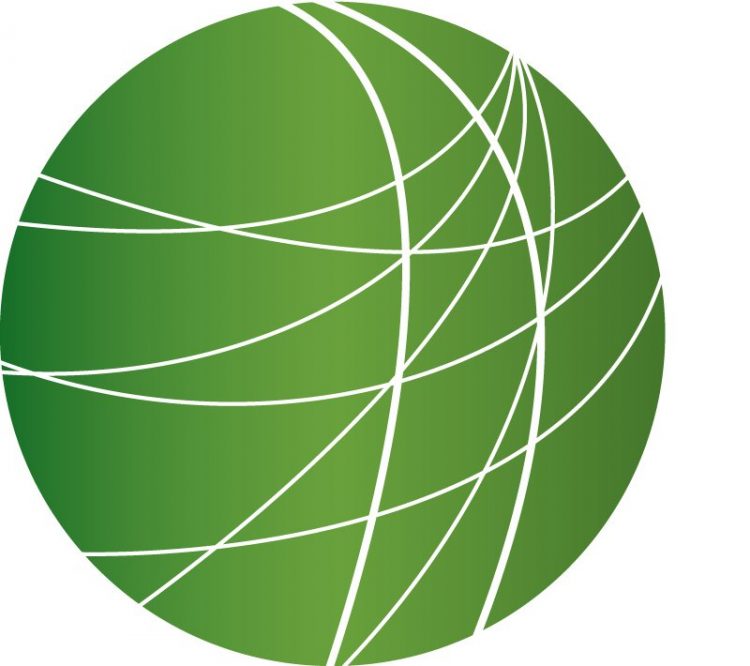 Headlines (5:16)
U.S. AND FRANCE SPLIT OVER CEASEFIRE RESOLUTION
The U.S and France have split over crucial provisions in the United Nations resolution to end hostilities in Lebanon, triggering intense diplomatic scrambling. Khaled Sid Mohand reports from Beirut.
While France and the United States are now revising their draft, they are debating what kind of an international force should be formed to back the Lebanese army and when it should deploy. The Lebanese government along with the Arab league representative Sheikh Ahmad bin Jassim Al thani, have voiced objections for a full cessation of hostilities, rather then a formal ceasefire. Moreover the representative of the Arab league said" If we adopt the resolution without fully considering the reality of Lebanon, we face a civil war. Instead of helping Lebanon, we will destroy Lebanon" – referring to the disarmament of Hizbollah resistance fighters – widely supported by the majority of the Shia community in Lebanon. Following an urgent request led by Islamic nations, the United Nations Human Rights Council will examine the situation in Lebanon on Friday. Meanwhile, three Palestinians were killed today when Israel bombed the southern Palestinian camp of Ain el Hilwe near the southern coastal city of Sidon. More than 1,000 Lebanese civilians have been killed since fighting began on July 12th. Reporting from Beirut, Lebanon – this is Khaled Sid Mohand for Free Speech Radio News:
CALLS FOR DISSOLUTION OF THE P.A.
A number of Palestinian leaders, including the Prime Minister himself, have raised the question of the possible dissolution of the Palestinian Authority. Saed Bannoura has the story.
Israel is holding more than eighty Palestinian government officials prisoner. Most of these officials were detained shortly after the start of the ongoing siege of the Gaza Strip. The head of the legislature was arrested over the weekend. With a large portion of the elected representatives now in Israeli jails, some Palestinian leaders are questioning whether the Palestinian Authority should continue to exist as a governmental body. Palestinian legislator Dr. Mustapha Barghouthi: (actuality – english :21) The Palestinian Authority, created in 1993 under the Oslo Agreement with Israel, employs 12% of the Palestinian population. The Authority's predecessor, the Palestine Liberation Organization, has also called for the possible dissolution of the Authority, unless Israel releases the imprisoned legislators and unfreezes Palestinian tax money. For FSRN from imemc.org, this is Saed Bannoura in Beit Sahour, Palestine.
MEXICAN RECOUNT BEGINS
Election officials in Mexico today began a partial re-count of ballots cast in the disputed July 2nd presidential election. Center-left candidate Andres Manuel Lopez Obrador had petitioned for a total recount of the ballots, but the country's electoral tribunal ruled on Saturday to examine only 9% of the votes. Lopez Obrador supporters continue to camp out in the streets of Mexico City's central square and business district to demand a full recount.
LAMONT VICTORY
In Connecticut, anti-war challenger Ned Lamont beat three-term Senator Joe Lieberman in the race to be the Democratic nominee for election in November. The tally was 52 percent to 48 percent, and Lieberman repeated his pledge to run against Lamont as an independent. MT reports from Lamont's headquarters in Meriden, Connecticut.
Lamont ran ahead of Lieberman the whole night, but the incumbent narrowed that lead enough to keep Lamont's supporters on edge. After 11 p.m. Lieberman gave a "concession speech" in which he promised to run what he called the second half of the race as an "independent Democrat." Turnout approached a record-breaking 50 percent of registered Democrats – about twice the average for a non-presidential primary year. Lamont, who ran on an anti-war platform spoke to cheering supporters last night: "It's time we fix George Bush's failed foreign policy. As your senator I'm going to make sure we have the strongest army on the face of the earth, but I also know that America is strongest when we work in concert with our allies, when we stay true to our values, and we deal with the rest of the world with respect — with respect!" (applause fade out) Lieberman stands a good chance of winning a three-way race but pressure is mounting on him from the Democratic leadership to abandon his independent run. For FSRN, I'm MT in Meriden, Conn.
COKE AND PEPSI BANS IN INDIA
The Southern Indian state of Kerala today banned the production and sale of Coca-Cola and Pepsi. Other provinces may take similar steps after a study found high levels of pesticides in the soft drinks. Binu Alex has more. (sound) This is the Chief Minister of Kerala announcing a ban on production and sale of Coca Cola and Pepsi after a New Delhi-based independent research body found the drinks contain harmful pesticides. Four other provincial governments have banned the sale of these soft drinks in local public schools. Observers say politicians are instituting the ban as a gimmick to generate popularity for themselves as the Coca-Cola Corporation has a bad reputation in some agricultural regions of India like Kerala where farmers accuse the companies of depleting local water resources. From Ahmedabad in India, I am Binu Alex for Free Speech Radio News.
Features
3 Incumbents Lose Congressional Primaries (4:00)
Top Democrats have announced their support for Connecticut's Democratic Primary winner, Ned Lamont. Defeated candidate, Senator Joseph Lieberman, has ignored Democratic endorsements for his opponent, and filed the official papers to run as an independent. As the media attention focuses on this Connecticut primary, two other incumbents lost their races yesterday. FSRN's Leigh Ann Caldwell reports.
Two Months Since Zarqawi's Death and Violence Rages on in Iraq (3:46)
It's been two months since President Bush announced the killing of Abu Musab al-Zarqawi. The Bush Administration said Zarqawi was a terrorist mastermind, the head of al-Qaeda in Iraq, a man who organized attacks on innocent civilians, U.S. troops, and the Iraqi police and military. But two months after his killing, violence and death in U.S.-occupied Iraq has only increased. FSRN's Aaron Glantz offers this analysis.
LRA Rebel Talks Hit Major Snag (3:26)
The second round of peace talks between the Ugandan government and Lords Resistance Army (LRA) rebels has hit a major obstacle, after disagreements on possible ceasefire conditions set by the government. Last Friday, LRA leader Joseph Kony announced through his deputy Vincent Otti, what he described as a unilateral ceasefire. As FSRN's Emmanuel Okella reports, Uganda has snubbed the announcement and has set certain conditions for the proposed truce.
Foreign Domestic Workers Flee From More Than War in Lebanon (4:17)
Lebanese sources indicate that as many as 300,000 Lebanese and other foreign nationals have fled the country since the outbreak of hostilities in Lebanon nearly 4 weeks ago. Some 70,000 western Europeans and North Americans fled in the early days of the conflict, due in large to their foreign embassies. But others from less developed countries have been trapped in Lebanon during the Israeli military offensive – some in the heavily bombarded south. This week, some 10,000 Sri Lankan, Filipino, Ethiopian, Sudanese, Bangladeshi, and Vietnamese domestic workers are being evacuated on chartered flights back to their homes. The vast majority of these domestic workers are women escaping harsh working conditions. As Jackson Allers reports from Beirut, the war is presenting more than 2,500 Filipino female domestic workers a good pretense to leave, as the war helps to kill an industry that certain human rights advocates say was rife with problems.
Oaxaca Newspaper Offices Under Attack (1:54)
Political violence in Oaxaca is still on the rise. The popular rebellion that demands the immediate resignation of Governor Ulises Ruiz, has occupied dozens of government offices and town halls state-wide. In a new attack on the media, the offices of Oaxaca City's biggest-selling newspaper, NOTICIAS, was struck by gunfire this morning. FSRN's Vladimir Flores reports.
Civil Rights Advocates Cite Increases in Excessive Sentences for Demonstrators (2:30)
Civil rights advocates say there has been a rise in excessive sentences handed down for minor crimes, such as civil disobedience during various anti-war demonstrations. From Colorado, Maeve Conran reports on the present climate for peaceful protesters.