November 30, 2006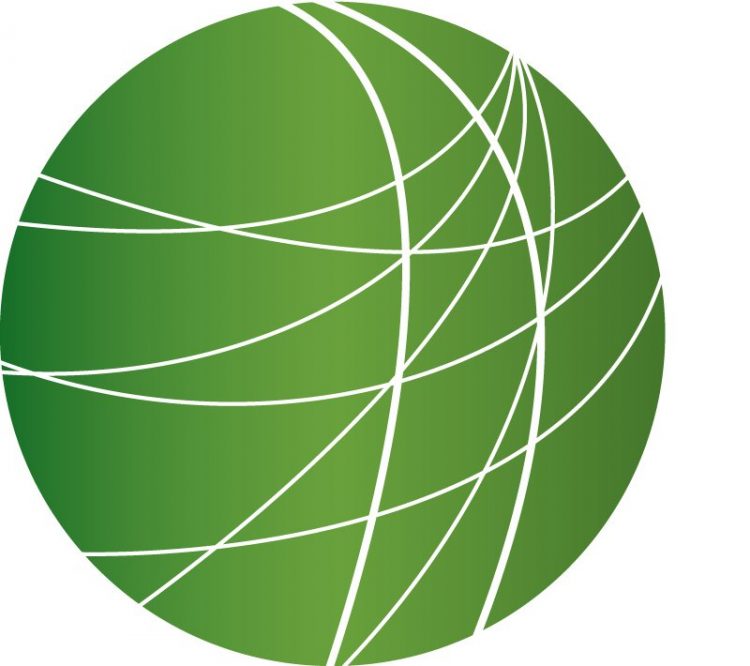 Headlines (5:00)
SURGE OF VIOLENCE IN SOUTHERN SUDAN
Hundreds are feared dead after three days of heavy fighting in Southern Sudan. This week's surge in violence is the most serious since a peace agreement signed nearly 2 years ago ended the long-running civil war in Southern Sudan. A resident of the southern city of Malakal told Reuters that dead bodies are lying in the streets and that desperate residents have been risking their safety to collect water from the river since the town's water service was cut off.
FLARE-UP IN COLOMBIA'S CAUCA REGION
In Colombia's southern province of Cauca, violence erupted yesterday when police tried to evict thousands of indigenous Nasa people who began a land recuperation on Monday. Nicole Karsin has more.
A peaceful land recuperation in Cauca turned violent yesterday when police used tear gas and fire arms to evict thousands of indigenous people. Seven Nasa people were injured and three are reportedly missing. An improvised explosive device killed one policeman and injured three others. The land-takeover began on Nov. 27th to protest the government's failure to comply with an 11 month-old pact to compensate the Nasa people with some $85,000 dollars worth of land as a settlement for the killing of 20 Nasa people in 1991, known as the massacre of El Nilo. Today Northern Cauca's government association issued a communique saying it laments and condemns the death of the policeman and the use of violence in the confrontation with police. Indigenous authorities ask for an investigation into the killing since their movement has been characterized by non-violence. For FSRN, I'm Nicole Karsin in Bogota.
REPORT ON PALESTINIAN FREEDOM OF MOVEMENT
Secretary of State Condoleezza Rice met with Palestinian President Mahmoud Abbas in Jericho today to discuss issues ranging from the humanitarian crisis in the Occupied Territories to the ceasefire in Gaza. Rice's visit coincides with a report issued by the UN accusing Israel of breaking all provisions in a year-old US brokered agreement on Gaza's border crossings. Laila El-Haddad reports.
The Agreement on Movement and Access, signed in November of last year following the Israeli Disengagement, was supposed to facilitate the movement of Palestinian peoples and goods in and out of Gaza. It also promised Palestinian control over the Rafah Crossing into Egypt by November of 2006, after a transitional year of EU monitoring and Israeli video surveillance. At the time, the Agreement was hailed by Secretary of State Condoleezza Rice as a breakthrough that would "give the Palestinian people freedom to move, to trade, to live ordinary lives". But according to a report released today by the United Nations Office for the Coordination of Humanitarian Affairs, Palestinians are worse off than they were a year ago, both in terms of their freedom of movement and overall economic situation. All of Gaza's border crossings, including the Rafah Crossing continue to be controlled by Israel, and movement between Gaza and the West Bank has become virtually impossible. The Karni commercial crossing has allowed through an average of only 12 out of a promised 400 trucks a day, and access to Rafah, the only route in and out of Gaza for 1.4 million Palestinians, has been limited and erratic since June of this year. For FSRN at the Rafah crossing, I'm Laila El-Haddad.
NO DATE FOR NK NUKE TALKS
Talks between US and North Korean envoys this week made little progress to re-start stalled six-party nuclear negotiations. From Seoul, FSRN's Jason Strother reports.
After two days of mediation, there was still no date set for the resumption of multilateral talks. Washington's chief negotiator, Undersecretary of State Christopher Hill, met in Beijing this week with his North Korean counterpart. The US's central demand is that Pyongyang certifiably relinquish its entire atomic program; something that the North says is impossible without security guarantees and the lifting of economic sanctions. Mr. Hill told reporters Thursday that he is still hopeful that the rounds will restart by the end of this year. The nation's reclusive leadership raised the stakes in October, when it test-fired a nuclear device. North Korea soon after pledged its return to the negotiations, but talks have been frozen since last September. Reporting for Free Speech Radio News from Seoul, I'm Jason Strother.
FCC HEARING IN SEATTLE
The Federal Communications Commission will hold a public hearing on media ownership today in Seattle. Mark Taylor-Canfield has more.
Media activists are gathering in Seattle today to testify before FCC commissioners Adelstein and Copps on the negative effects that corporate media consolidation has had on communities across the US. Recent studies which have been ignored by the FCC concluded that further corporate media consolidation can result in less local news coverage. Activists say that relaxing current restrictions on media ownership would only lead to more giant media monopolies controlling the information most Americans receive every day through radio or television broadcasts. The FCC plans to rule on any changes to their rules on media ownership next year. The public comment period will end by January 2007. This is Mark Taylor-Canfield in Seattle for Free Speech Radio News.
Features
Washington Advisors May Press for Troop Withdrawal (3:24)
In Washington, President Bush will come home from Jordan to ideas on how the U.S. should proceed in Iraq. The Baker Hamilton Commission is set to release their recommendations next week, suggesting a gradual troop withdrawal – a plan Bush has already rejected. But Prime Minister Nouri Al-Maliki set what could be called a timeline, saying that Iraqi security forces should be ready to take over by June 2007. Washington Editor Leigh Ann Caldwell reports.
Bush and Maliki Meet to Discuss Iraq's Security (2:40)
President Bush and Iraqi Prime Minister Nouri al-Maliki met in Jordan today to discuss the transfer of security in the volatile, sectarian-torn Iraq. Bush said that U.S. troops will stay in the country until the mission is complete, and to aid in reinforcing Maliki's authority. Bush and Maliki met for two hours, and announced that they agree Iraq should not be partitioned into separate zones. Oula Farawati reports from Amman.
Lawyer Accused in Connection to Madrid Train Bombing Finds $2-million Settlement with Federal Government (2:17)
Portland lawyer Brandon Mayfield was wrongfully arrested in connection with the 2004 Madrid train bombings that killed 191 people. Mayfield's lawyers announced Wednesday they had reached a settlement in their civil suit against the federal government for a sum of $2 million. Julie Sabatier has more on the story from Portland, Oregon.
Iowa Governor Announces Bid for Presidency (0:41)
Iowa Governor Tom Vilsack became the first Democrat to announce his candidacy for President today. Vilsack admits he is less known than other possible candidates such as Hillary Clinton or Barack Obama. His campaign will focus on ending the country's dependence on foreign oil and becoming a leader in renewable energy – something he's already helped accomplish in his state of Iowa.
Unrest Continues in Oaxaca on Eve of Presidential Inauguration (4:40)
On the eve of Mexican President-elect Felipe Calderon's inauguration, tensions flare in the Congress – and the southern state of Oaxaca continues to suffer a series of massive human rights violations. Fear reigns in the streets of this once attractive tourist city, as the Federal Preventative Police violates agreements reached between the Mexican government and teachers union, escalating round ups of movement sympathizers that extend to school yards. In the transition of power, congressional representatives are resorting to fist fights as the right wing National Action Party attempts to take over the tribunal to secure Friday's hotly disputed Presidential Inauguration in Mexico City. From Oaxaca, Vladimir Flores and Tim Russo bring us more on the current situation.
Australians Demonstrate Against New Labor Laws (3:35)
Hundreds of thousands of people took to the streets in Australia today to voice their opposition to the industrial relations reforms introduced by the Federal government late last year, which demonstrators say make millions of workers more vulnerable to unfair dismissal. The government has also introduced individual contracts, known as Australian Workplace Agreements, which critics say give employers have the upper hand to single out workers. Under these new laws, unions have also been weakened with the threat of massive fines for industrial action. The industrial relations reforms were opposed by the Australian Labor Party, the Greens and the Democrats, but because John Howard's Liberal Party has the majority in the Senate, he was able to push them through. Cinnamon Nippard has more from the streets of Sydney.
National Methamphetamine Awareness Day (2:37)
It's a dangerous drug that can be produced at home and spreads fast. Tribe after tribe,Indian communities are bedeviled by the highly addictive and equally crippling methamphetamine, or meth. Today, on National Methamphetamine Awareness Day, Native American tribal leaders teamed up with the federal government to launch a program dedicated to educating Indian youth the harms of meth. FSRN's Yanmei Xie reports.