August 15, 2006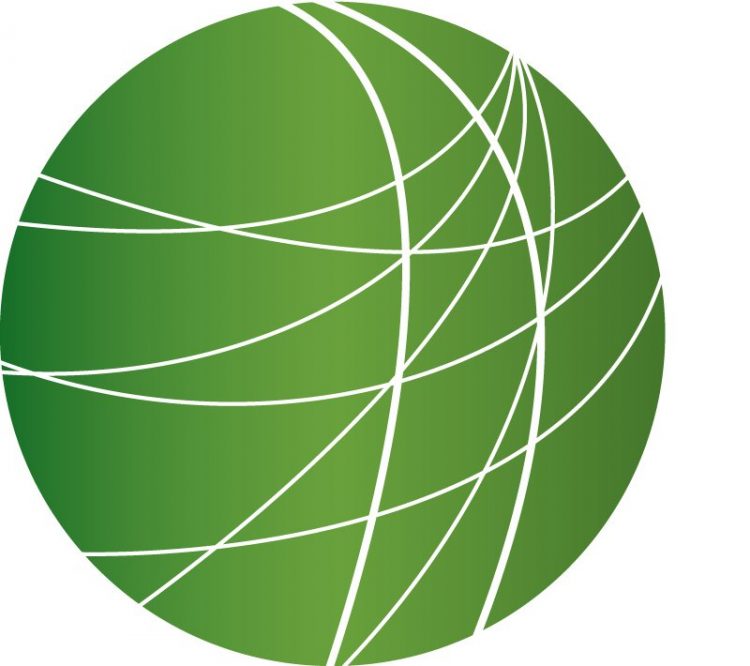 Headlines (5:38)
Japanese PM visits war shrine
A visit today by Japanese Prime Minister Junichiro Koizumi to a Tokyo shrine that commemorates the Japanese dead from World War II has sparked outrage in a number of Asian countries. The shrine is controversial because it houses the remains of 14 convicted war criminals. Koizumi's past visits to the Yasukuni shrine has damaged relations with regional countries that bore the brunt of Japan's military expansionism in the 1930s and 40s. The governments of China and South Korea have both summoned the Japanese ambassadors to their respective capitals in response. Today's visit falls on the anniversary of Japan's 1945 surrender to Allied Forces.
Caravan for Fujimori Extradition
Peruvian family members of victims of political violence during the administration of former president Alberto Fujimori are travelling in a bus caravan to Chile, to demand Fujimori's extradition so he can face charges for human rights violations. From Santiago, FSRN's Jorge Garretón has more.
A bus carrying some twenty family members of victims of political assassinations is traveling to Santiago to ask judicial authorities to extradite former President Alberto Fujimori to Lima. Fujimori arrived in Santiago last November, after he ended his five-year self-imposed exile in Japan. He was detained soon after arrival and faces extradition charges that include human rights violations and corruption. On Sunday, Peru's Supreme Court said it will submit to Chilean courts the testimony of soldiers prosecuted in the 1991 murder of 8 students and a professor at the University of La Cantuta and the 1992 killing of 15 people during a community social event in Barrios Altos. The Peruvian soldiers say they acted under direct orders from Fujimori and his security advisor, Vladimiro Montesinos. The trip by the family members travelling to Santiago is known as the "Caravan Against Impunity", it plans to collect the signatures of Chileans for a petition that the group hopes to present President Michelle Bachelet. Fujimori is currently free on bail, pending the outcome of the extradition case. He has taken time to travel around central Chile, where he has been received at times like a celebrity. For FSRN this is Jorge Garretón in Santiago.
Post-electoral clash in Mexico City
Clashes erupted yesterday in Mexico City as federal police used tear gas and batons to remove protesters attempting to set up camp outside of Mexico's congressional building. Protesters retaliated by throwing rocks at the police. The incident is the first time that police have reacted to the post-electoral protests in Mexico City. Some 30 protesters were reportedly injured in the clashes, including legislators with PRD party of presidential candidate Andres Manuel Lopez Obrador. The demonstrators are part of the massive movement that has been occupying the historic city center and business district of Mexico City, calling for a vote-by-vote recount of the country's July 2nd presidential elections.
News laws to benefit for 9-11 first responders
Nearly five years after the Sept. 11th attacks, first responders at Ground Zero may be eligible for aid to pay for the costs of treating debilitating illnesses resulting from the toxic fallout of the collapse of the World Trade Center towers. New York Governor George Pataki yesterday signed into law measures that will permit first responders to re-apply for workers' compensation and give full line-of-duty death benefits to family members of rescue workers who died as a result of their work on 9-11.
BP lawsuit and energy debate
Private investors in BP have filed a class action lawsuit against the company in a Manhattan federal court. The investors are blaming BP's top executives for failure to maintain and repair equipment at Alaska's massive Prudhoe Bay oil field. The subsequent closure of some operations at the field caused the value of BP stock to fall. At the same time, the Prudoe Bay oil disruption has added new energy to the debates over alternative fuels and offshore drilling. Matt Kaye reports from Washington DC.
The disruption of the largest oil field in North America, likely for weeks or more, is driving fuel prices even higher…while boosting election year pressure in Congress to open up new offshore areas to drilling. Renewable Fuels Association Energy Adviser, Samantha Slater: (sound) "This will absolutely force them to the table…depending on how long the pipeline is down…to find some sort of settlement, negotiation, on the House and the Senate OCS bills." Two very different bills – with the narrower Senate version focused just on the Gulf of Mexico – and the Alaska oil interruption is also focusing more attention on alternative fuels. (sound) "We have to diversify our energy portfolio, not just in transportation fuels, but for all of our energy resources…and find alternatives that we can use, not just in emergencies…but on a regular, daily basis." So, when pipelines go down due to corrosion or hurricanes, it doesn't send shockwaves through the oil markets and consumers' pockets. In Washington, Matt Kaye, for Free Speech Radio News.
Art students want their university building back
In Argentina, art students in Greater Buenos Aires yesterday faced off with backers of the ruling party during a protest to take back their university building. Marie Trigona reports from Buenos Aires.
Municipal workers and representatives from the ruling Peronist party pushed and punched art students who were attempting to take over the building where they previously studied in the city suburb, Quilmes. The incident occurred while the city mayor was inaugurating new private installations in the former university. Earlier this year, the city government ordered the university to move into a smaller building with poor installations. The historic building that previously housed the art school has been turned into a four star restaurant. Students accuse the mayor of having a financial interest in the new restaurant and are demanding that the art school be returned to its original location. For Free Speech Radio News, I'm Marie Trigona in Buenos Aires.
Features
Bush Administration Responds to Ceasefire (3:32)
Israel has begun withdrawing its troops in southern Lebanon. According to Israeli army officials, the military plans start the process of handing back captured territories to the UN-supported Lebanese army as early as Wednesday. Meanwhile on Capitol Hill, the Bush administration is responding to the ceasefire deal and to criticism coming from Arab states like Syria and Iran. Selina Musuta reports from Washington, DC.
Thousands of Lebanese Attempt to Make Their Way Back Home (4:07) + ambience
Thousands of Lebanese refugees are streaming back home as Israel slowly proceeds with its withdrawal from the Lebanese occupied territory. According to the U.N. High Commissioner for Refugees, up to one million people have been displaced by the conflict. 24 hours after the U.N brokered ceasefire came into effect, Beirut became nearly empty of its displaced population. But the destruction of the roads, bridges and varying infrastructure makes the return home uneasy for the refugees. FSRN's Khaled Sid Mohand reports from Beirut
Not the Full Picture: Israel's Media Censorship (3:51)
Israel's war with Lebanon, and its ongoing invasion of Palestine, have been fought not only on the ground and air with weapons, but also on the airwaves and the internet – as supporters of Israel engage in new types of 'cyber-warfare' online, and the Israeli government engages in unprecedented censorship of media and use of cell phone messaging to inform potential targets to evacuate. Jenka Soderberg reports.
Electricity: Another Casualty in Gaza (3:06)
Fox News has confirmed that two employees were kidnapped by Palestinian gunmen after their car was ambushed in Gaza City yesterday. No militant group has yet taken responsibility for the kidnapping, and no demands have been made. Meanwhile, more than 200,000 Palestinian families have suffered daily blackouts since Israel began its attack on Gaza in late June. Israeli aircraft bombed Gaza's main power plant, leaving homes, factories, hospitals and other institutions affected by outages. Rami Almeghari reports from Gaza City.
40,000 Tea Workers on Strike in Nepal (3:49)
Nepal's 35 tea gardens span more than 25,000 acres, contain 37 processing units, and together produce some 6 million kilograms of tea per day. Those tea gardens are now caught in a paralytic limbo, due to an indefinite workers strike. The laborers decided to strike after negotiations to reach a settlement with the industry magnets collapsed. PC Dubey reports from Nepal.