November 16, 2006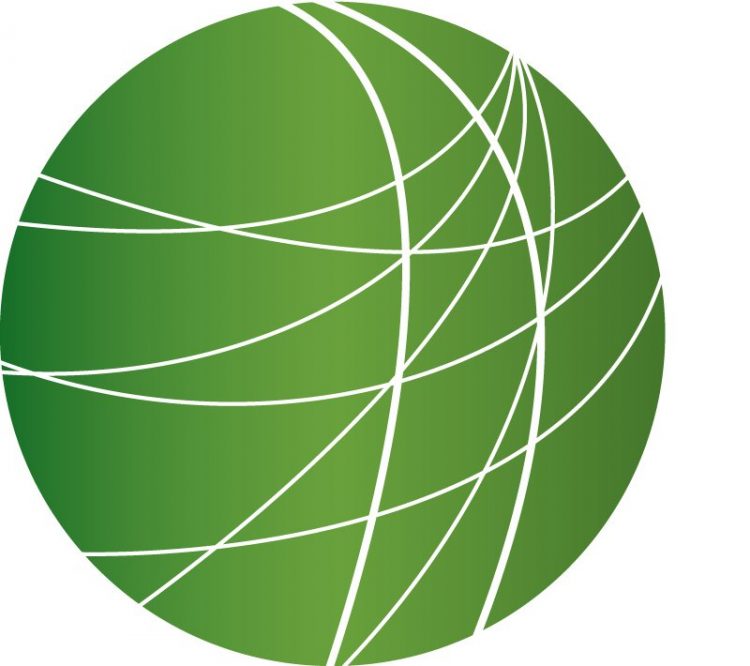 Headlines (6:30)
APEC SUMMIT
President Bush is in Asia today, on his way to Vietnam for the annual meeting of the Asia Pacific Economic Cooperation. This is his first trip abroad since the Republican Party lost control of Congress in last week's elections. FSRN's Seoul correspondent Jason Strother reports that the President may use this tour of the region to show that despite setbacks at home, he still has political power.
IRAQ RE-CONSTRUCTION BILL
Senators are preparing a bill to extend the tenure of the Inspector General charged with oversight of reconstruction projects in Iraq. The stand-alone bill would keep the Inspector General in Iraq for 10 months after 80 percent of Iraq reconstruction money has been spent. The IG'S term will expire soon and authors of the measure say it would be a waste of money if the oversight job ends before the work is complete. Senators Russ Feingold, Susan Collins, and Joseph Lieberman sponsored a similar measure, which was later attached to the military construction and Veterans Administration spending bills which passed the Senate on Tuesday. The Senators have sponsored the separate bill to increase the chances of its passage into law.
NEW STRIKES IN GAZA
Israeli air forces raided a series of targets in the Gaza Strip today after Palestinian rocket attacks killed an Israeli resident and injured others in an Israeli border town. FSRN's Rami Almeghari has more.
President Bush will arrive in Hanoi on Friday, making him the second US president to visit Vietnam since Bill Clinton established diplomatic relations with the communist nation in 1995. Analysts say the President needs to show that he still carries political capital after the Democratic victory on November 7th. But convincing his hosts may not be so easy. Despite dropping Vietnam from the State Department's list of countries that prohibit religious freedom, a bill that would have normalized trade with America's wartime enemy was shot down on the floor of the House of Representatives earlier this week. Speaking today in Singapore ahead of the APEC summit, Bush voiced his support for a Pacific Rim Free trade zone and cooperation in finding alternative sources of energy. Bush also reaffirmed America's commitment to stopping North Korea's nuclear weapons program. Envoys meeting on the APEC sidelines have already announced that the next round of multilateral talks will begin sometime in December. Reporting for Free Speech Radio News, I'm Jason Strother in Seoul, South Korea.
TEEN ON TRIAL FOR HORRIFIC ABUSE IN HOUSTON
Jury deliberation begins today in the trial of a Texas teen accused of yelling racial slurs during a brutal sexual assault on Latino teenager. Renee Feltz reports from Houston.
18 year old David Tuck is charged with aggravated sexual assault. He's accused of attacking a 17 year old Latino student during a party in suburban Houston where heavy drugs were used. In today's closing arguments, Tuck's attorney called witnesses who'd testified about the attack liars, and asked for a not guilty verdict. Tuck and another teen are accused of stripping the victim naked and then sodomizing, beating, kicking, and stabbing him in an attack that lasted over four hours…. and ended with bleach being poured onto the victim's face and body. The victim was sodomized with a patio umbrella pole 1 and a ½ inches in diameter. Tuck allegedly kicked the pole, causing massive internal injuries. Witnesses testified Tuck is a neo-nazi skinhead prone to wearing swastikas, and said he yelled out "white power" during the attack. The incident reportedly began when a 12 year old girl told her brother the victim tried to kiss her during the party. Defense attorneys blamed the attack on the girl and her 16 year old brother who testified they observed the assault but were too scared to intervene. The victim has undergone 30 surgeries during his recovery. Tuck faces 5-99 years in prison if he's convicted. Prosecutors did not seek a hate crime charge because it wouldn't change the possible punishment. The victim's family is working to change Texas hate crime law. In Houston, I'm Renee Feltz for FSRN.
OAXACAN TEACHERS BACK IN THEIR CLASSROOMS
Public school teachers in Oaxaca, Mexico went back in their classrooms today. The education workers union began its strike on May 22nd, calling for higher wages and increased funding for the school system. Teachers later added the resignation of Governor Ulises Ruiz to their list of demands. The federal government has agreed to an increase in education funding. Teachers say they will continue their fight for the removal of the governor from their classrooms.
INDIA'S CABINET APPROVES EXPANSION OF COMMUNITY RADIO
India's cabinet today approved a measure that would allow established non-profit organizations and educational institutions to operate community radio stations. Jean Parker reports from Pune, India.
The cabinet approval clears one of the last legal hurdles preventing direct community access to the airwaves in India. Today's decision came after India's Group of Ministers issued a recommendation last month to expand the presence of community broadcasting throughout the country. Under the new regulations, non-profit organizations that have worked in a community for at least three years can apply for a radio license. The government said political parties and trade unions will not be allowed to apply. The Cabinet authorized the Ministry of Information and Broadcasting to finalize the details of the policy before granting licenses to new stations. Local community radio advocates, along with UNESCO and the World Association of Community Radio Broadcasters began pushing for a policy change in 1995 when the Supreme Court of India said the airwaves are public property. Programs on health, women's issues, language preservation, literacy, and farmers rights will likely soon be broadcast throughout the country via community radio. For Free Speech Radio News, I'm Jean Parker in Pune, India.
Features
Democrats in House Select New Leadership (2:30)
Democrats in the House of Representatives nominated Nancy Pelosi of California to be the first woman Speaker of the House. But rank and file members defied Pelosi in her first challenge and elected Representative Steny Hoyer of Maryland over Pennsylvania's Jack Murtha to be Majority Leader. Representative Murtha joined the newly elected leadership after several hours of casting and counting ballots. Pelosi and Hoyer walked out holding hands to prove they are a united party.
U.S. Senate Debates India Nuclear Deal (4:00)
The U.S. Senate is debating legislation to allow the Bush Administration's Nuclear Deal with India to move forward. If passed, India would be able to purchase billions of dollars worth of nuclear fuel, reactors and related technology from the United States. FSRN's Eric Klein has more.
Former Justice Department Employees Say Bush Stacked Division with Political Appointees (3:20)
The staffing process in the Civil Rights Division of the Department of Justice is under question in the Senate Judiciary Committee. During a hearing this morning, former Justice Department employees accused the Bush administration of stuffing the division with political appointees and driving out experienced career attorneys. Yanmei Xie reports from Capitol Hill.
Could Shift in Congressional Power Mean Environmental Policy Change? (1:50)
Participants are wrapping up at the United Nation's global climate change conference in Nairobi. Environmentalists say progress was made but didn't go far enough. And as Leigh Ann Caldwell reports from Washington DC, a shift in Congressional power could mean a change in U.S. environmental policy.
Jean-Pierre Bemba Contests DRC Election Results (2:50)
Democratic Republic of Congo presidential candidate Jean-Pierre Bemba says he will use all legal channels to contest the election results that gave victory over to incumbent Joseph Kabila. The Congo independent electoral commission has declared Kabila the winner with 51% of the votes in the bitterly contested election with Bemba, who garnered 41%. Peacekeepers are already poised in the capital city of Kinshasha, with extra troops on hand in case of trouble. FSRN's Joshua Kyalimpa has the story.
Students of Color Underrepresented at UCLA (3:35)
A decade ago, California voters approved Proposition 209, an initiative banning affirmative action in public institutions throughout the state. Since then, Washington and Michigan have passed measures modeled after Prop 209. The measure has had dramatic effects on college admissions, most notably on the University of California system. This year, only 96 African Americans entered UCLA and only one black woman is expected to graduate from the Law School in 2008. FSRN's Leilani Albano reports.
Video Shows UCLA PD Repeatedly Tasering Student (1:00)
UCLA's Police Department says they are investigating an incident Tuesday night where a student was tasered by officers several times. Video of the incident was caught by at least 3 cell phone cameras at UCLA's Powell Library, showing Mostafa Tabatabainejad screaming in pain as officers repeatedly stun him with a taser.