January 18, 2007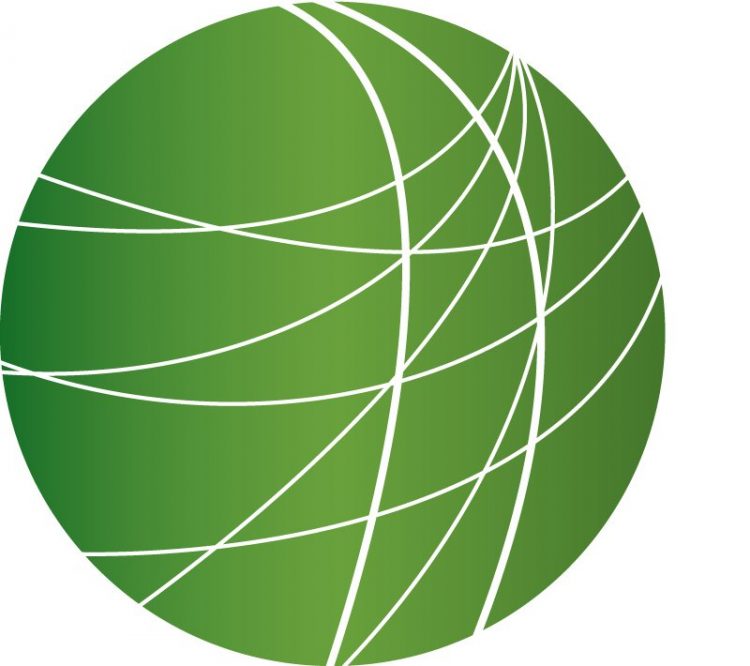 Headlines (5:45)
FIRST 100 HOURS PROGRESS REPORT
Congressional Democrats are expected to complete their first one hundred hour agenda promises today. Last night, they passed the College Student Relief Act which cuts federal student loan interest rates in half over five years. Congress will soon vote on the final issue of the 100 hour agenda; the repeal of subsidies and tax breaks to big oil companies and the creation of new incentives to develop clean renewable energy. Nan McCurdy has more from Capitol Hill.
The Clean Energy Act would end tax breaks for oil exploration studies and make companies pay royalties to the federal government on drilling leases in federal waters. A Department of the Interior policy loophole has allowed the companies to avoid paying royalties on drilling contracts on Federal land and waters. The new law would result in 14 billion dollars over the next ten years for research and development of clean renewable energy as well as tax breaks for energy efficiency practices like buying hybrid vehicles and making homes and businesses more energy efficient. Melinda Peirce, Director of the National Campaign for the Sierra Club, the countries oldest grassroots environmental organization says this legislation is a good first step. (sound) "What the Sierra Club would like to see as a next step is trying to shift away from a policy of opening our public lands for drilling and actually pass for example a percentage of our energy should come from clean renewable sources – wind, solar, geothermal." Oil companies have enjoyed record profits over the last four years. The big five oil companies earned 97 billion in profits in 2006, five times more than in 2002 while consumer gas prices have topped $3.00. For Free Speech Radio News, I'm Nan McCurdy.
GAM's NEW "HAND OF STEEL AGAINST EVIL"
Philippine troops today killed 10 Muslim Abu Sayyaf rebels in a clash on a southern island as President Gloria Macapagal Arroyo vowed to crush the militants "with a hand of steel." Girlie Linao reports in Manila.
Three marines were also killed in the fresh fighting on the southern island of Jolo, where the military has been hunting down al-Qaeda-linked Muslim militants since August last year. The latest clash followed the death of a key Abu Sayyaf leader, Abu Solaiman, who was among several Abu Sayyaf leaders wanted by the United States. In today's clash, the military said the Abu Sayyaf rebels were led by another senior leader, Radulan Sahiron. But authorities have yet to identify the slain guerrillas. President Gloria Macapagal Arroyo commended the military for the successful operations against the Abu Sayyaf rebels and said her government was determined to finish the job with a "hand of steel against evil". Military authorities said their string of victories in the field has weakened the Abu Sayyaf, which has been blamed for some of the worst terrorist attacks in the Philippines – including the bombing of a passenger ferry that killed more than 100 people in February 2004 and a string of bomb attacks in Manila and two southern cities that killed 12 and wounded some 100 others on Valentine's Day the following year. For Free Speech Radio News, I'm Girlie Linao in Manila.
ASSAM'S REBELS TELL HINDI SPEAKERS TO LEAVE STATE
A powerful 30 year old separatist rebel group in India's restive northeastern state of Assam has called on Hindi speakers to leave the state. FSRN's Vinod K. Jose has the details.
In the latest edition of its newsletter, the United Liberation Front of Assam or ULFA writes: "Many times we appeal to the Hindi-speaking people that this is a conflict zone. So go away from here as soon as possible,". The appeal takes on more of the tone of a threat when considering the recent surge in violence specifically targeted at Hindi-speaking migrant workers. More than 80 have been killed in the past 2 weeks alone. ULFA wants a separate Assam for Assamese-speaking people and claims their right to self-determination. Other than carrying out attacks on Indian security forces, ULFA also targets the Hindi-speaking migrants for allegedly diluting their culture. The current spell of violence came after Indian government called off peace talks and a temporary truce with the ULFA in mid last year. They also resumed military offensives against ULFA by the end of 2006. But despite using 50,000 troops, the Indian security force has had little success in tackling ULFA. For FSRN from New Delhi this is Vinod K. Jose.
REFORMS IN VENEZUELA
Venezuela's president has sworn in five high-level commissions tasked with creating dramatic change in the country's form of government. Greg Wilpert reports from Caracas.
Upon beginning his second full six year term in office last week, Venezuelan President Hugo Chavez promised to create what he calls 21st century socialism in Venezuela. Chavez yesterday presented the teams that will work on making that happen. The first team will work on a new set of socialist laws to be passed by presidential decree. The new laws will supposedly create mechanisms to increase citizen participation in government, crack down on corruption, and nationalize key industries, such as electricity and telecommunications. The second team will work on writing socialist reforms to the constitution. The third team will work on education reform, the fourth on reorganizing territorial jurisdictions within the country, and the fifth, which Chavez says is the most important, will work on strengthening the role of communal councils for greater direct democracy. The opposition has called Chavez's program Castro-style communism, a charge that Chavez denies, saying that his socialism is fundamentally different from the Soviet model in that it will place emphasis on citizen participation in politics and in the economy. Greg Wilpert reporting from Caracas for Free Speech Radio News.
Features
Questions Remain About Wiretapping Program (5:00)
Attorney General Alberto Gonzales assured the Senate that the warrant-less wiretapping program will be placed back under the supervision of the Foreign Intelligence Surveillance Courts. But as FSRN's Leigh Ann Caldwell reports, questions remain.
Groups Pressure Federal Government to Follow States' Leads on Health Care (4:30)
Since the end of the Clinton presidency, the federal government has taken little action on the issue of expanding health care coverage to those who are currently uninsured. Now, after several states have proposed innovative plans to close the health care coverage gap, new coalitions representing a range of interests are pushing for the federal government to follow the states' leads. Darby Hickey reports from Capitol Hill.
Maliki Still Losing Power in Iraq (3:00)
At least five bombs struck Baghdad today as deadly attacks continued despite a crackdown against militia and criminal activity announced by the Iraqi government, and backed by U.S. troops. The U.S. military also arrested members of the Jeish Al-Mehdi, a Shiite militia that has taken over some neighborhoods in Baghdad and fights rival militias in others. As war continues in Baghdad and Prime Minister Nouri Al-Maliki is accused of bowing to U.S. pressure in allowing the arrest of Shiite militiamen, one powerful religious leader has called for new elections. Hiba Dawood and David Enders report.
Gaza Farmers Under Israeli Fire Despite Ceasefire (2:00)
23 Palestinian farmers have been wounded by Israeli army fire in northern Gaza since the enforcement of a ceasefire on November 26, 2006. FSRN's Rami Almeghari has more.
Doomsday Clock Moved Closer to Midnight (4:30)
The hands of the Doomsday Clock have been moved two minutes closer to midnight. For 60 years, experts at the Bulletin of the Atomic Scientists have maintained the potent symbol of the Doomsday Clock to communicate to the world humanity's dangerous proximity to total destruction. The hands of the clock now stand at 5 minutes to midnight, the closest they've been since the end of the Cold War. Eric Klein has more.