April 05, 2007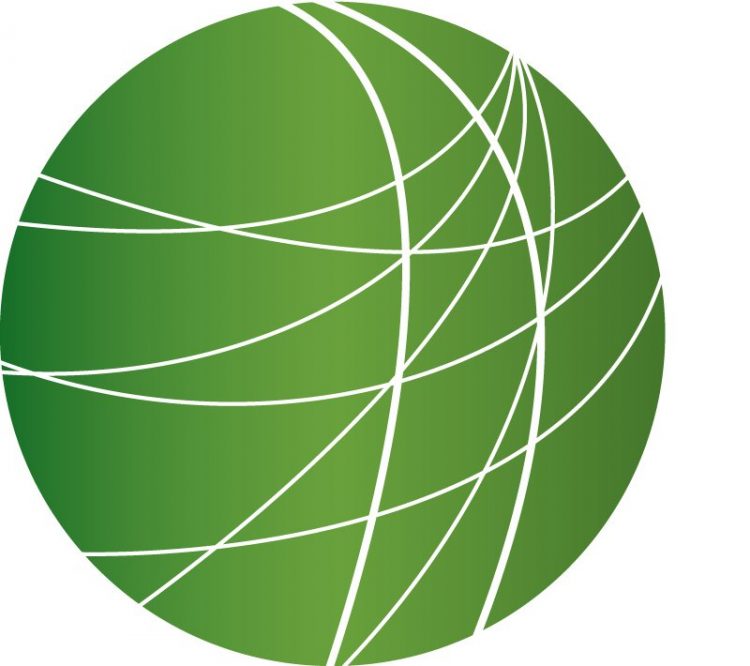 Headlines (5:00)
ECUADOR EMERGING FROM POLITICAL CRISIS
Ecuador's constitutional court has upheld a decision by the country's electoral tribunal to fire 57 members of the national assembly for dragging their feet on a vote to hold a referendum on a new constitution. FSRN's Quito correspondent Joseph Mutti has more.
The ruling was another victory for the besieged new president Rafael Correa. A national referendum for April 15th as to whether or not Ecuadorians want a Constituent Assembly to write a new constitution now appears certain. On March 7th, the supreme electoral court removed 57 legislators in an unprecedented move that threw the country into political chaos. Until Wednesday's decision, Ecuador had effectively been without a parliament. Most of the fired legislators have now been replaced. The issue was one of self-preservation as the 57 deputies were insistent that the new Constituent Assembly not be given the power to dissolve a National Assembly that Correa has openly scorned for its corruption.  With 70% of the population backing the decision to remove the legislators, Correa is now firmly backed by the nation's judicial and social makeup. The referendum is expected to give Rafael Correa the go-ahead to dramatically reduce the power of traditional political parties, which he blames for the country's economic and social woes. For FSRN, I'm Joseph Mutti.
ARGENTINE TEACHERS PLAN NATIONAL STRIKE
Argentina's main teacher's union has called for a one-day national strike for next week after police shot a teacher with a tear gas canister in the Patagonian province of Neuquén. FSRN's Marie Trigona has more.
A police officer from the Neuquén provincial force shot a tear gas grenade at close range at a teacher who was seated in the back seat of a car. Carlos Fuentealba, 42-years-old, is hospitalized in critical condition on an artificial respirator. Tear gas canisters canisters should be shot at a minimum distance of 30 yards from the target and manufacturers recommend shooting at an upward angle, so as to prevent direct impacts. Witnesses say the police officer who shot Fuentealba was 7 feet from the victim. Police clashed with demonstrators yesterday during a road blockade that the provincial teachers union organized as a protest action, after a month long strike to demand a pay raise and public education grants. Teachers throughout the country protested yesterday and unionists in Salta and Santa Cruz faced police violence. Argentina's largest teacher's union will carry out a nation-wide 24-hour work stoppage on Monday. For Free Speech Radio News, I'm Marie Trigona in Buenos Aires.
RALLY FOR LIVING WAGE FOR HARVARD SECURITY
About 100 Harvard Security workers, students, community members and union supporters rallied yesterday in Harvard Square calling for a living wage contract for Harvard police. Chuck Rosina has more.
Braving freezing rain and snow, and invoking the anniversary of Dr. Martin Luther King's death, the group marched under one of his quotes: "We don't have to live like we are forced to live." Harvard University, the richest university in the world, uses a private security firm named Allied Barton to perform on-campus policing duties. The workers claim Allied Barton is not negotiating in good faith to assure a living wage. The security personnel is unable to negotiate directly with Harvard. Margerie Dekker is a Cambridge City councilor who attended yesterday's rally. (sound) "Really, what we get down to is that we have a company that does not want to pay fair wages, and does not want to guarantee work hours. Those are really 2 very basic issues. So I say shame on Allied Barton, but the bigger shame is really on Harvard University." Students and community members who attended this rally felt it was an issue of economic justice, and plan to keep pressure on Harvard and its subsidiaries through visible rallies around the campus, speak-outs and teach-ins, and a public letter writing campaign. For FSRN, I am Chuck Rosina in Harvard Sq. Cambridge.
SHIPYARD STRIKE OVER
Striking shipyard workers in southern Mississippi returned to work today after accepting a compromise deal with defense contractor Northrop Grumman.  Last night's settlement ended a twenty-eight day strike where seven thousand workers walked off the job after turning down two similar contracts in early March.  FSRN's Christian Roselund has more.
Only sixty percent of striking workers voted to accept an offer made by Northrop Grumman that fell short of what many were asking for but included modest cost of living increases and other benefits. Rents, groceries and other expenses have increased dramatically in the area since Hurricane Katrina, and many workers are still struggling to rebuild.  According to union officials the increased insurance co-pays, which cited as their main problem with previous contracts, remained in the new offer. Northrop Grumman is Mississippi's largest private employer. The strike, which included members from thirteen unions, had effectively shut down production at the yards, which build ships for the US Navy and Coast Guard. Shipyard workers had the option to return to work today or next Tuesday. For FSRN, this is Christian Roselund reporting.
Features
Broadband For All? (3:20)
A coalition of public interest groups is urging the Federal Communications Commission to carve out broadband protections for the community. Washington Editor Leigh Ann Caldwell reports.
Florida Moves to Restore Ex-Felon's Voting Rights (2:40)
Florida is one of only five states, all in the south, that does not automatically restore the rights of ex-felons once they have completed their sentences. This morning in Tallahassee the Florida Cabinet, which also acts as the state's Executive Clemency Board, held a special meeting to address the Jim Crow era rule. As FSRN's Seán Kinane reports, the Cabinet voted 3 to 1 to make it easier to restore civil rights, including the right to vote, to some ex-felons.
Trouble Continues in Somalia (3:00)
Four days of brutal fighting between insurgents allied to Mogadishu's Hawiye clan and Somali government soldiers – backed by Ethiopian troops and heavy weaponry – has left hundreds of civilians dead in the Somali capital. The United Nations estimates that at least 100,000 people have fled Mogadishu in the past two months, that's an average of more than 1500 people a day. Although a weak ceasefire is in place, residents fear fierce, indiscriminate battles will return at any moment. Ugandan peace keepers, the Red Cross and the Red Crescent are delivering water to makeshift refugee camps where tens of thousands of people have taken harbor in the past week. Meanwhile, a new report released by Human Rights Watch indicates that Ethiopia, Kenya, the United States and Somalia's transitional government have cooperated in the arbitrary detention and disappearance of dozens of people fleeing Somalia during recent clashes between the government and the Union of Islamic Courts in December and January.
UN Bodies Critical of Treatment of Iraqi Prisoners (3:10)
More than 150,000 coalition troops presently occupy Iraq – and their conduct is governed by the Geneva Conventions. However, as FSRN's Babak Bazargan reports, there are numerous allegations against both coalition forces and the Iraqi government of torture and detention without charge or trial –in serious violation of international human rights law.
The Militarization of Guerrero, Mexico (4:30)
In southern Mexico, increasingly militarized security operations to fight the drug trade are under way. Peasant communities however say these are actually counter-insurgency operations that instill fear in social movements, civil rights organizations and everyday people. Ricardo Martinez reports for Free Speech Radio News.
Uganda's Forest Bonanza (4:20)
The Ugandan government has decided to deplete the Mabira forest reserve for agricultural purposes. It's the country's largest rain forest – and its planned depletion concerns conservationists who fear Uganda is headed for environmental disaster. The decision follows months of speculation surrounding the government's attempts to push for forest giveaways by allowing private companies to convert forest reserves for intensive agricultural use. Emmanuel Okella reports that despite the widespread public condemnation, the government has defiantly continued the forest bonanza.