April 04, 2007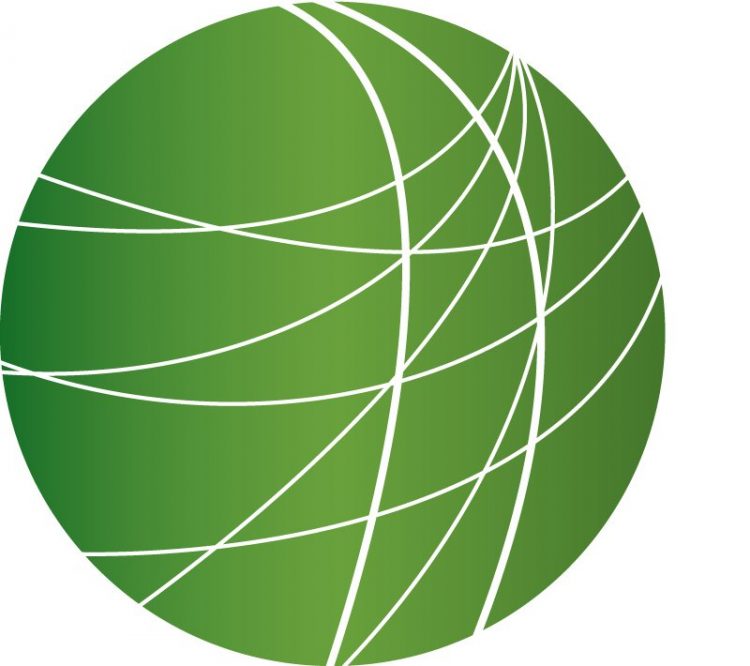 Headlines(5:00)
TENUOUS CEASEFIRE FOLLOWS BLOODBATH IN MOGADISHU
Medical crews have begun to clear corpses from the streets of the Somali captial of Mogadishu today. Ethiopian and Somali government soldiers, as well as clan members and Islamic militants, have agreed to a ceasefire that many believe could break at any moment. Heavy fighting erupted on Thursday, with Ethiopian helicopters and tanks firing on Mogadishu neighborhoods in an effort to crush an ongoing insurgency. More than 400 died in 4 days in the worst bloodbath the country has seen in more than 15 years. The death toll is expected to rise as medical workers move into the neighborhoods to recover bodies and search for survivors.
ISRAELI INCURSION INTO GAZA
The Israeli Army staged an incursion into the Gaza Strip today for the first time since a ceasefire took effect in late November. FSRN's Rami Almeghari has more.
Israeli soldiers fired on 3 armed men in northern Gaza today; killing one and wounding another. The Islamic Jihad group claimed the dead fighter as one of its members. Palestinian medical sources say the Israeli army prevented medics from reaching the scene in a timely manner, adding that two Palestinian farmers were also injured by the Israeli army gunfire. Israeli forces have recently reinforced their presence along the Gaza-Israel border line. Israeli security officials have warned of a possible large-scale attack on Gaza to crackdown on Palestinian armed resistance groups. In other news, scores of Palestinian journalists and intellectuals forced the cancellation of a special parliamentary session today by blocking the Parliament building in Gaza city in protest of the Palestinian government's inaction to secure the release of BBC reporter, Alan Johnston. For Free Speech Radio News and imemc.org, this is Rami Almeghari, reporting from Gaza.
IRAN TO FREE BRITISH SOLDIERS
The government of Iran has agreed to release 15 British navy members, thereby ending a diplomatic crisis that has been boiling since the sailors' capture a week and a half ago. Iranian President Mahmoud Ahmadinejad made the announcement in a televised address today, calling the release a "gift" to the British people. The Royal Navy service members are due to fly back to Britain tomorrow.
FDA PROPOSES RULE CHANGE ON IRRADIATED FOOD
The US Food and Drug Administration may relax its rules that require labeling of irradiated foods such as meats, produce, and nuts. Matt Kaye reports from Washington DC.
The proposed rule change would allow food companies to use the term "pasteurized" instead of "irradiated"—if they can show that irradiation kills germs as well as pasteurization. Chris Waldrop, with the Consumer Federation of America (sound): "Irradiation and pasteurization are terms that have different connotations for consumers—and the food industry knows that. So, this seems to be an attempt to confuse consumers about what's actually being done to the food that they're eating." The proposed rule would require food processors to use the word "irradiated," only when the treatment causes a change in the product's taste, texture, smell or shelf life. But consumer groups say that irradiation actually diminishes the nutritional value of a food and can even adversely affect the product's chemistry. Food processors want to expand the use of irradiation to many ready-to-eat foods such as deli meats, hot dogs, snacks, packaged salads and baby food…claiming it kills germs that cause spoilage and disease. Food safety advocates say that better hygene at processing plants, coupled with strict federal enforcement, is a healthier alternative to food irradiation. The public now has 90-days to comment on the labeling proposal. In Washington, Matt Kaye, for Free Speech Radio News.
CSU AGREEMENT
The union representing California State University faculty has announced a tentative agreement reached with university administrators. It's the latest development in the 23-month long contract dispute covering the college system's 24,000 instructors. Leilani Albano reports from Los Angeles.
As part of the agreement, the California Faculty Association will put a temporary hold on rolling walk-outs that were planned at the 23 campuses. According to CFA spokeswoman, Alice Sunshine, instructors have agreed to a 22.7 percent pay hike, with step increases for eligible instructors. The tentative agreement was based on an independent fact-finding report, which among other things, found that salaries for CSU faculty lag far behind professors at comparable colleges. John Travis is president of the CFA and a Political Science professor at Humboldt University (sound): "We think there is direction here. We want to get a settlement. And we think the fact-finding report points us in the right direction." According to the union, faculty members could vote on a final version of the agreement by the end of this month. For FSRN, I'm Leilani Albano in Los Angeles.
Features
Black Farmers Announce Monsanto Boycott(3:17)
Black farmers announced a boycott of the largest genetically engineered food company in the US – Monsanto. The reason: Monsanto is likely to buy the country's largest cotton seed company. Black farmers say it will price them out of the market. FSRN's Leigh Ann Caldwell reports.
2007: Worse Year Yet for Iraqi Journalists(3:37)
The Committee to Project Journalists has reported the deaths of 134 reporters and support staff in Iraq since 2003, making it the bloodiest war in modern history for members of the media. As Hiba Dawood reports, the Iraqi Journalists' Union has recorded 18 deaths this year alone.
Lower Caste Affirmative Action Plan in India Faces Setback in Court(5:00)
India's Supreme Court has disrupted the government's plan to promote affirmative action by reserving 27 percent of admissions for low castes in central institutions of higher learning. The centuries-old caste system is still practiced in India, and causes lower caste members to lose out in education, public administration, military and other key areas. With the latest order from the Court, society stands further divided on the issue of caste-based affirmative actions. FSRN Correspondent Vinod K. Jose has more from New Delhi.
Cape Town Solidarity with Zimbabwe Strike(3:30)
The second day of a two-day work stoppage passed relatively quietly in Zimbabwe today. Reports indicate many people returned to work as usual, and more businesses were open than on the first day of the strike. The Zimbabwe Confederation of Trade Unions declared the general strike to protest against the worsening economic crisis and political repression in Zimbabwe. Because of a ban on political gatherings and the threat of violence by state security, the ZCTU did not try to stage any public rallies or marches, instead asking people to stay home to show their support for the strike. Zimbabwe's Information Minister, Sikhanyiso [see-kan-yee-so] Ndlovu, told the press that business was operating as usual throughout the country. In neighboring South Africa – a country which received tremendous support from Zimbabwe's government and people alike during its own struggle against authoritarian rule – hundreds marched to the Zimbabwean embassy in Johannesburg yesterday. FSRN's Terna Gyuse reports from Cape Town today, where a protest was held in solidarity with Zimbabwe's most oppressed and exploited – the country's women.
Wild Horse Advocates Support Ban on Commercial Sale and Slaughter(2:30)
A bill to reinstate the ban on the commercial sale and slaughter of wild horses has been approved by the House Natural Resources Committee. The legislation would protect thousands of horses that roam free on public lands across the country. Jim Kent spoke to wild horse advocates in South Dakota and files this report.