April 20, 2007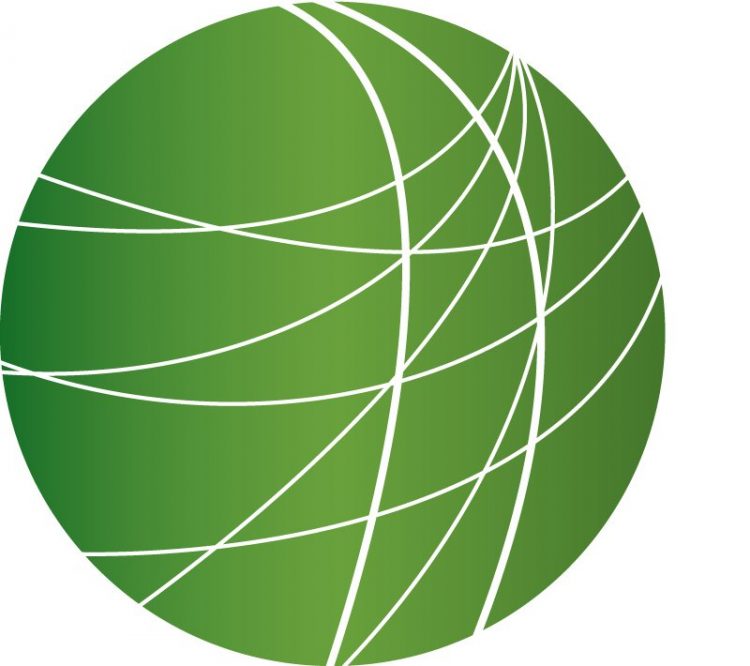 Headlines (5:20)
DOJ REQUESTS THAT DC COURT DISMISS GUANTANAMO CASES
The Department of Justice has requested that the US District Court for the District of Columbia dismiss all pending cases brought by detainees held at Guantanamo Bay. The request comes after a federal appeals court ruled that the Military Commissions Act does not violate the US Constitution. All of the pending cases were based on the writ of habeas corpus – an 800 year old cornerstone of Western judicial systems that permits a person to challenge his or her detention. The Military Commissions Act stripped that right from foreign nationals. To date, no Guantanamo detainee has been able to challenge his detention in a civilian court.
GERMAN MINISTER SUGGESTS DROPPING PRESUMED INNOCENCE FOR TERROR SUSPECTS
Germany's Interior Minister has provoked an outcry this week after saying that the presumption of "innocence until proven guilty" should not apply to suspected terrorists. Cinnamon Nippard reports from Berlin.
Interior Minister Wolfgang Schäuble's comments have outraged civil liberties groups and politicians on all sides of politics, and have even caused a backlash from members of Chancellor Merkel's ruling coalition. Some see Schäuble's suggestion that suspected terrorists should not be entitled to a presumption of innocence, as a threat to Germany's post-war constitution which includes protections from official persecution that characterized the Nazi and Communist regimes. But Schäuble, from Merkel's Christian Democratic Party, has defended his plans for tighter security laws in Germany, citing the country's narrow escape from an attack by Islamic militants last July, when two home-made bombs failed to detonate. Klaus-Uwe Benneter, legal expert with the Social Democratic Party, responded by saying that it's unnecessary and unconstitutional to put the entire country under suspicion.  He also said that a minister who sparked such terror hysteria "is himself turning into a security risk." For FSRN, Cinnamon Nippard, Berlin.
POSADA CARILLES RELEASED
Anti-Castro militant Luis Posada Carriles has been released on bail pending an immigration hearing next month. Posada Carriles is wanted in Cuba and in Venezuela for his alleged role in the bombing of a Cuban airliner that killed all 73 people on board. The US has refused to extradite Posada Carriles and has charged him only with immigration infractions.
RALLIES CALL ON GUATEMALAN EX-OFFICIAL TO STAND TRIAL
Human rights campaigners rallied in US cities today to demand that former high-ranking officials from Guatemala be put on trial for crimes against humanity. Claudia Cragg reports.
Amnesty International wants the former Guatemalan President Ríos Montt and several other ex-officials to stand trial for a so-called "scorched earth" campaign carried out by the country's military government in the early 1980s. In July 2006, Spain's National Court issued international arrest warrants for Montt and several former military officials on charges of genocide, torture, terrorism and illegal detention. Montt plans to run in the upcoming Guatemalan Congressional elections. A win could grant him immunity from prosecution. Helen Mack Chang is the sister of Myrna Mack, an American anthropologist who was brutally murdered during Guatemala's military government. She spoke to FSRN by telephone from Guatemala:"What is so important is that all those like Rios Montt, Mejia Victores, Lucas Garcia, and Benedicto Lucas can be brought to justice in Guatemala or in the universal jurisdiction." Campaigners want Guatemala's Attorney General to take legal action before May 3rd, when candidate registration begins for the congressional elections. For FSRN, this is Claudia Cragg.
FRENCH PRESIDENTIAL ELECTIONS THIS WEEKEND
The 12 candidates for France's presidency made a last pitch for voter-support today. As official campaigning ends for the first of two rounds of voting,  Tony Cross looks at what's turned into a cliff-hanger four-horse race.
(Bayrou sound – fade down) François Bayrou of the UDF party tells his supporters they're leading an "orange revolution". He heads a small right-wing party, which has often joined coalitions with the larger UMP and its predecessors. In the 2002 election, Bayrou won just under seven per-cent. But opinion polls show his support soaring this time and he might make the second round. Bayrou says his supporters are fed up with the traditional left-right split. But much of his support comes from voters ready to back anyone to stop the UMP's Nicolas Sarkozy. At his final rally in Marseille yesterday, Sarkozy claimed to have been the victim of "insults and lies". His opponents on the left say that he's stirred up divisions by basing his campaign on crime and immigration. On the far-right, National Front leader Jean-Marie le Pen hopes to repeat 2002's shock breakthrough to the second round. And the Socialist Party's Ségolène Royal hopes that the last polls are right in showing her pulling ahead of Bayrou and closing in on Sarkozy. After a lacklustre campaign, she lashed Sarkozy yesterday, saying that France needs to be reformed "without brutality, without violence, without rupture". Other candidates include three Trotskyists, a Communist, left-ecologist José Bové and a representative of the Hunting, Fishing and Nature Party. For FSRN, I'm Tony Cross in Paris.
Features
US Troops Construct Wall in Baghdad (3:30)
Baghdad residents reported an ongoing gun battle between US and Iraqi troops and Iraqi militants, after US troops allegedly opened fire prior to a Friday prayer service this morning in West Baghdad. In an effort to stop sectarian violence, US troops are constructing a wall around a Sunni neighborhood known for insurgent activity. FSRN's Hiba Dawood files this report.
Wrangling Over Iraq War Spending Bill Continues (3:00)
President Bush says US troops are securing streets in Baghdad, while a top Democrat in Congress is defending his statement that the war is lost. As Yanmei Xie reports, both sides want to have their way with the Iraq war spending bill.
Weekly Political Round Up (2:00)
On this week's political round up, Washington Editor Leigh Ann Caldwell give us an update on the week's election news – and on which candidate cracked a controversial so-called joke.
Indian Farmers Sign on to Legal Battle Against GMO Field Testing (4:00)
Six-and-a-half million farmers in India joined a legal battle last week against the field testing of genetically modified crops. Meanwhile, reports have surfaced of hundreds of dead cattle that had grazed on leftover genetically modified cotton fields. The local federal government has warned shepherds not to graze the cows in the contaminated fields. FSRN correspondent Vinod K. Jose reports.
Press Freedom in Question in Rwanda (5:00)
Rwandan journalist and newspaper editor Agnès Uwimana Nkusi, appeared in court today to answer charges of promoting ethnic divisions in the country. Rwanda is under international pressure to ease restrictions on press freedom. The post genocide regime in Kigali has been accused of using the 1994 genocide – which the press was accused of perpetuating – to muzzle reporters.
Jessica's Law May Apply Death Penalty to Non-Murder Offenses (1:45)
The state with the nation's busiest execution chamber is set to expand the application of the death penalty to a non-murder offense. FSRN's Renee Feltz reports from Houston, Texas.
today's break and end credits music by Tango No. 9 on the web at www.tangonumber9.com