April 30, 2007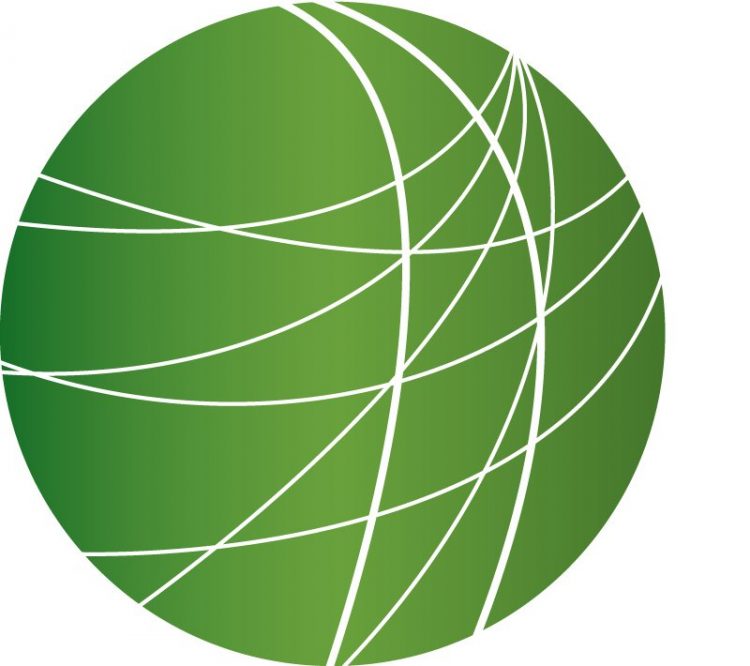 Headlines
SCOTUS RULES AGAINST DETAINEES AGAIN
The US Supreme Court has refused to hear an appeal by 2 Guantanamo Bay detainees who sought to challenge the legitimacy of the military tribunals created by the Military Commissions Act. The majority ruled that the military trial must first occur before the process can be subject to an appeal. One of the detainees, Salim Hamdan, won a Supreme Court challenge last year that struck down the old system used to try prisoners at Guantanamo Bay, ruling it was a violation of US and international law. Congress then passed the Military Commissions Act, thereby giving legal weight to a system that allows for aggressive interrogation methods, the use of secret evidence, and denies a prisoner the right to challenge his detention in a civilian court. Today's ruling is the second time this month that the Supreme Court has sided with the Bush Administration on the issue on military tribunals.
ISRAELI REPORT ON INVASION OF LEBANON
Israel's war commission released a report today severely criticizing the Israeli Prime Minister's decision to go to war against Hizbullah guerrillas in Lebanon last summer. Jackson Allers reports on the reaction from Beirut.
The commission stated in its 232-page report that Prime Minister Olmert "made up his mind hastily" and accused him of "a serious failure in exercising judgment, responsibility and prudence" in the attack against Hizbullah and Lebanon last summer. The report questioned Olmert's assessment that the Israeli military could rescue two soldiers captured by Hizbullah in a cross-border raid on July 12 of last year. In Lebanon's capital, Beirut, discussion on the streets focused more on what was missing in the report. (audio) "The criticism that is being leveled at PM Olmert in Israel has been that of tactic and not that of policy." Rania Masri, is a professor of economics at Balamand University in Lebanon. Masri said the report made no mention of the larger discussion questioning the legality of the Israeli aggression. The Israeli military offensive claimed 1,200 Lebanese lives and destroyed much of Lebanon's infrastructure. Meanwhile, an Israeli Radio poll said 69 percent of the Israeli public believed Olmert should quit the government. But sources close to Olmert say he has no plans to resign. Reporting from Beirut, Lebanon, this is Jackson Allers for FSRN.
TAMIL TIGERS BOMB FUEL DEPOT IN SRI LANKAN CAPITAL
Sri Lanka's Tamil Tiger rebels have launched another air strike – this time on a fuel depot near the capital city. Ponniah Manikavasagam has more.
Officials said 11 rebels were killed in clashes between government forces and the Tamil guerrillas after rebel planes bombed military fuel storage facilities around 2 am on Sunday. Explosions echoed for miles, the night sky lit up with anti-aircraft fire, and the city plunged into darkness. Cricket fans watching the World Cup finals between Sri Lanka and Australia panicked and ran for cover. It was the third time in a month that the rebels have used light aircraft to hit military targets. The government deployed supersonic jets to strike back at the rebels, and vowed to destroy the rebels' air power. A rebel leader said that the latest attack in Colombo was in retaliation against the government's continuing air raids in the rebel territories in the north. He said the air raids against the military targets will continue. As a result Hong Kong carrier Cathay Pacific and Dubai-based Emirates have suspended all flights to Sri Lanka and the stock market crashed Monday. For Free Speech Radio News, I am Ponniah Manikavasagam from Vavuniya, Sri Lanka.
ARMY CALLED OUT AHEAD OF ELECTIONS IN THE PHILIPPINES
Philippine President Gloria Macapagal Arroyo today called on the military to help police curb political violence ahead of next month's mid-term elections. Girlie Linao reports.
The directive comes after a weekend of election-related attacks that killed three people, including a mayor of a northern Philippine city. The murders brought to 31 the number of people killed in almost 100 election-related violent incidents since January, according to the police. In her directive, President Gloria Macapagal Arroyo ordered the military to reinforce the police to stop election violence and move against groups using threats and intimidation. She also ordered the military and police to dismantle private armies and round up unauthorized firearms. Philippine voters head to the polls on May 14th to elect 12 senators, more than 200 congressional representatives, and some 17,000 local officials. Elections in the Philippines have traditionally been marred by violence, often due to intense political rivalry or allegations of fraud. For Free Speech Radio News, I'm Girlie Linao.
AMNESTY INTERNATIONAL'S REPORT CARD ON CHINA
Amnesty International today released its latest report card on human rights in China. The last twelve months have seen some significant changes but Amnesty says it's not enough. FSRN's Elise Potaka has more from Beijing.
When China bid for the 2008 Olympic Games, it pledged to improve its record on human rights, but today Amnesty International released a report which says China has a long way to go before it fulfills this promise. The report says that "strike hard" policies which constrain activists, lawyers, journalists and human rights defenders are overshadowing progress in other areas. This year China has moved to increase freedom for foreign press, and to re-evaluate its use of the death penalty. But Amnesty says that while foreign media restrictions have loosened, controls on domestic media have increased, as has monitoring of the Internet. And while use of the death penalty now has to be approved by the country's Supreme People's Court, Amnesty notes that this regulation has been ignored by local officials. While there has been no official comment from the Chinese government, at a recent press briefing a foreign affairs spokesperson accused Amnesty of being biased against China. But Amnesty says its concerns are in line with the core principles of the Olympic charter. In Beijing, I'm Elise Potaka for Free Speech Radio News.
Features
Bush Administration Moves Forward on Offshore Drilling
The Bush administration wants to expand offshore oil and natural gas drilling. Today, the Interior Department outlined a plan to lease a-hundred-and-eighty million acres of federal waters to oil and gas companies in the next five years. Yanmei Xie has the story from Washington DC.
Massive Demonstration Rocks Turkey's Presidential Election
Almost a million people took to the streets in Istanbul Sunday in a demonstration opposing the presidential candidacy of Abdullah Gul, current foreign minister of the ruling pro-Islamic Justice and Development Party. The presidential election has become the climax point of the tension between the government and the secularist Kemalists – who accuse it of attempting to create an Islamic state. Ezgi Saritas reports.
Infighting in Shia Sects in Iraq
The death of five US troops killed in Iraq over the weekend brings the death toll past 100 – making April the deadliest month for US soldiers this year. A series of attacks throughout Iraq claimed the lives of at least 51 people Monday. And, as FSRN's Hiba Dawood reports, for the first time in the history of the Shiite sect, Shiites are fighting Shiites and burning one other's mosques.
Abu Ghraib Scandal's 4th Anniversary
Saturday marked the third anniversary of the Abu Ghraib prison scandal. On April 28, 2004 CBS broadcast the first graphic photos of torture inside of Iraqi prisons on its 60 Minutes II program. FSRN's Aaron Glantz reports on what's changed and what hasn't in the Pentagon's prison policy over the last three years.
Argentina's Mothers of Plaza de Mayo Commemorate 30th Anniversary
The Mothers of Plaza de Mayo are commemorating the thirtieth anniversary of their movement today in Buenos Aires with a celebration of art and music. Thousands joined the mothers in the Plaza to thank them for their three decade long struggle for human rights and justice. FSRN's Marie Trigona has more from Buenos Aires.